Long-distance relationship apps do wonders in the communications of partners who are away for various reasons. Communication is the soul of long-distance relationships. Whether you are separated by borders or oceans, digital communication allows you to share your emotions and thoughts with your partner. Other than common apps such as WhatsApp or Facebook messenger, there are some apps exclusively for partners to flirt and share romantic feelings and keep their love blossoming regardless of the distance. Plunge into this post for some apps that bridge gaps in a long-distance relationship.
25 Best Long Distance Relationship Apps
1. TouchNote
The app allows you to be romantic and keeps your communication exciting. It helps you make digital postcards with your pictures, and lets you stay in touch with your partner by creating customized postcards with personal messages. The app is available on both Android and iOS platforms free of cost. Express your love for your beloved in a cute yet creative way.
2. Between
If you have been looking for a private application for engaging in secret conversations with your significant other, Between might be an ideal choice. It is a popular application for sending voice notes, long videos, and love letters. It provides a shared calendar and message service that makes you feel closer to your partner even when you are miles apart. The colorful themes and interesting features make it a distinct and engaging app for a long-distance relationship.
3. LokLok
This innovative app provides an amusing means of staying connected to your long-distance partner. It allows you to send doodle creations to your loved one's locked screen. You can send pictures, drawings, or notes to stay connected all day and night. However, this friendly and entertaining app is not available for iOS. Doodle your feelings and let your partner decipher them.
Platform: Android
4. Couplete
Couplete is a private application designed for couples to create wish lists and send romantic letters. The motto of this app is to make every moment exciting and memorable. The design and functionality enhance the creative and entertaining aspects of this app. You can keep your conversations peppy using creative stickers.
Platform: iOS
5. Nujj 
Nujj is a cute and distinctive app designed for long-distance relationship couples. Whenever you miss your partner, just give your phone a little shake, and your significant other's phone will slightly vibrate. Isn't that interesting? Besides this, other useful features include share location, set reminders, chat, send audios and pictures, and timeline.
Platform: Android and iOS
6. Happy Couple
This long-distance relationship app can spice up your relationship. It is a quiz application for determining how well your partner knows you. It doesn't take much time to ask questions and get answers. The app lets you build your relationship by spending time together and learning new things. It also presents challenges for keeping you connected.
Platform: Android and iOS
7. Idealationship for Couples
You may have expectations from your partner, but how would you let them know? This app enables you to do it creatively. Even though you are miles apart from your beloved, you won't feel the distance when using this app. It is designed to help couples prioritize their relationship and improve certain aspects of their bond. It even helps you discover and discuss more attributes of each other.
Platform: iOS
8. Rave
Many couples enjoy listening to songs and watching movies together. Rave allows you to do so when long distance. You can watch YouTube and Reddit videos, binge watch Netflix, and even create your song playlist. The app lets you take your LDR to another level by connecting you in several different ways.
9. Kast
Similar to Rave, Kast is an Android-based app that lets you and your partner enjoy watching videos and listening to songs together. It is easy to use and sync anything you want your beloved to watch along with you. Besides movies, you can even discover games and live streams. Try this entertainment app and join the fun.
Platform: Android
10. Desire 
This app lets you play private games with your partner. It helps you improve engagement, to help strengthen your relationship. Desire has categories such as fantasy, roleplay, dress code, and many more. You can dare your partner to do something, send a private photo, and arrange special dates online. Play games through this app and have fun with your beloved.
11. MyLove
This simple LDR app tracks how long you and your partner have been together. It keeps count of the days, weeks, and even months of your togetherness. On anniversaries, this relationship app gives you a notification that 'it's a special day!' to remind you how beautiful your relationship is growing with time.
12. Without
The message application is created for long-distance relationship couples. It lets you send personal messages and create selfie notes to send to your significant other. You can even send updates with sweet pictures and love letter notes expressing 'miss you,' 'love you,' and anything else you feel for your partner. It is an easy-to-use app that helps strengthen your relationship.
Platform: iOS
13. Truth or Dare
Have you ever played truth or dare with your long-distance partner? If not, you can do it now with this app. It has four different levels, including dirty, hardcore, classic, and couple. The app contains plenty of questions to ask your beloved and stay entertained. All you need to do is install it on your phone and have a good internet connection.
Platform: iOS
14. HeyTell
HeyTell is a simple app designed to allow long-distance partners to send quick voice messages and videos to each other. One of the app's interesting aspects is that you don't have to create an account or profile. All you need to do is click on the contact name and keep sending whatever you want. It is quick, easy-to-use, and an entertaining medium for staying connected with your partner.
15. We-connect
Even though you are far away from your mate, you may yearn for intimacy. This app understands that well, enabling private conversations and calls. It works with compatible vibrators and lets your partner control its vibration type, duration, and intensity. The app's uniqueness is that it enables you to add spice to your relationship even when you are away from each other.
16. Lovedays
Lovedays is an app that keeps track of important dates. You can add dates related to your birthdays, anniversaries, and vacations. You can check it any day to determine how long you have been in the relationship. You can also track the number of days you have to wait to meet your loved one on your next trip. The app allows you to keep pictures on the screen to make it personalized.
17. iPassion 
This app lets you have fun with some intimacy. It includes questions based on sexual preferences with multiple choice answers. You and your partner can answer them to let each other know your expectations and desires. It offers private video chats, and interesting daily quizzes. iPassion undoubtedly facilitates connection even when you are far apart.
18. Dreamdays
This is a countdown application suitable for partners in a long-distance relationship. You can add your special dates, such as a big event, a dream vacation, or anything else you have planned. Dreamdaysgives you notifications and lets you track the number of days remaining until that event. It is a simple, yet beneficial application.
19. Ultimate Intimacy 
The app has been created for couples who want to strengthen their bond and get closer intimately. Partners can romance, enjoy foreplay, and take their relationship to a new level. They can communicate, express desires, set up dates, and enjoy games. It also gives inventive ideas to pep up the conversations. Even married couples can install the app to keep their relationship spicy.
20. Honi
If you want to challenge your beloved, Honi will let you do so. It contains more than 500 challenges at various difficulty levels. You can set up an online date night and start challenging your partner with simple dares such as "send me a secret message or tell me a joke." However, once the fun begins, you can get intimate and give tricky challenges.
Platform: iOS
21. Gyft
Gifts can be exchanged even when love birds are in different cities or countries. The app lets you send gift vouchers or cards of your beloved's favorite restaurant or shopping store. Imagine being able to turn your partner's bad day into a cheery oneby surprising them with a gift voucher within moments. Vouchers are available for a wide variety of items from jewelry, to pizza, to iTunes gift cards.
Platform: iOS
22. Love Nudge
It is essential to stay connected with your partner, even if you are not together. The Love Nudge app is designed to send messages to your beloved and set goals for your relationship. You can express your romantic feelings through a compliment or by sending a postcard or a gift.
23. Tinkovu
Want to say "I love you," "thank you," or "miss you"?' You can share such sentiments with your long-distance partner through this app. Irrespective of your location, you can express your feelings and kind thoughtss to your beloved to remind them of your love during your time apart.
24. Wefeel
You can strengthen your bond as long-distance relationship partners by playing games and challenging each other. Wefeel is a unique app created for faraway lovers to share their secret feelings, improve passion, and get closer. Questions are original, enabling you to learn more about your beloved or to fall in love all over again.
25. Been Together (Ad)
Been Together is a countdown app that keeps track of your relationship for days, weeks, months, and even years. The app is created to remind you when your beautiful relationship began and when it is time for a big celebration. Install it on your phone, and customize its look to meet your preferences.
While being in a long-distance relationship can be challenging and complex, modern technology has made it much easier to stay connected. Couplete, Happy couple, Rave, Kast, Lovedays, Gyft, We Feel, and many other engaging, accessible, and practical long-distance relationship apps can help you keep your long-distance relationship strong and fresh for years. You may also use these applications to boost your connection and make your relationship more dynamic even if you're together. These applications help bridge the gap between you and your partner using unique features.
Key Pointers
Strengthen your long-distance relationship with exclusive apps like TouchNote that allow you to make customized postcards with messages.
Share long videos and love letters through the colorful themes of Between.
Make your moments memorable using the app Couplete that helps you send romantic letters.
Enliven your relationships with creative apps, such as Love Nudge, Honi, and more.
The following two tabs change content below.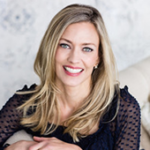 Dr. Maggie C. Vaughan
(MT, PhD)

Dr. Maggie C. Vaughan is an NYC-based marriage and family therapist with over 15 years of clinical experience. In addition to her private practice, Dr. Vaughan acts as founder and executive director of Happy Apple®, a Midtown Manhattan psychotherapy center. Her center offers online and in-person support groups and therapy to families, individuals of all ages, and couples. With degrees...

more

Shikha Thakur
Shikha is a writer-turned-associate editor at MomJunction. Her core interest lies in writing articles that guide couples through their courtship to marriage and parenthood. She also specializes in baby names. Being a postgraduate in Human Resources, she likes understanding people and their relationships. This reflects in her relationship articles, where she deals with both the rosy and the grey side...
more