A love and hate relationship is when your partner is both your strength and weakness. If you are looking for love-hate quotes, we have got you covered. It is a bond wherein your partner will make you feel loved and mad simultaneously. This constant change in behavior can be emotionally draining. In such a relationship, you feel grateful to have found your partner, and at the next moment, you might think they are not good enough for you. We bring you some relatable quotes that will help you deal with the situation amicably in this post. You may even share some of them with your significant other to express what you feel.
101 Love–Hate Relationship Quotes
1.
"You can love and hate your family with equal measure, but the power of the bond you have to have with them; you can't really ever walk away." —Julie Plec
"Love and hate have a magical transforming power. They are the great soul changers. We grow through their exercise into the likeness of what we contemplate." —George William Russell
"I loved her. I still love her, though I curse her in my sleep, so nearly one is love and hate, the two most powerful and diverse emotions that control man, nations, life." —Edgar Rice Burroughs
"My heart is taken by someone I can't call my own. So, I decided to have my heart back and say goodbye."
"I hate you because I love you, and you let me down."
"You hold my hand for a while, but you hold my heart forever."
"Being friends after a breakup is like having iced tea and hot coffee together."
9.
"I still repeat the nasty things you said in my head."
"If you live to be a hundred, I want to live to be a hundred minus one day, so I never have to live without you." —Joan Powers
"Why can't you tell me that you love me? You may end up making me hate you someday."
"I never knew what love was until I met you, then when distance pulled us apart, I found out what true love is."
"Neither do I care about you, nor do I care that it kills you deep down."
"I have loved you all my life; it has just taken me this long to find you."
"I hate it when your mind is telling you to stop loving someone, but your heart can't let go."
"Just when I think that it is impossible to love you any more, you prove me wrong."
"Be careful how far you push me away. I may end up liking it there."
"Trust gets you killed, love gets you hurt, and being real gets you hated. All worth it."
"The first time you touched me, I knew I was born to be yours."
"I need you like a heart needs a beat."
"Dreams do come true because when I met you, my dreams came true. I am living my dream, and you are the reason for it."
"I fell in love the way you fall asleep, slowly and then all at once."
"It was only a sunny smile, and little it cost in the giving, but like morning light it scattered the night and made the day worth living." —F. Scott Fitzgerald
"I never had a moment's doubt. I love you. I believe in you completely. You are my dearest one. My reason for life."
"We just became strangers who knew each other really well."
"I am no longer going to waste time thinking about that wasted time with you."
"I love you, but I hate the way you push me aside sometimes."
"Sometimes, I feel like giving you a high five, but it is worth it?"
"You broke my heart; I tried living with it. And then you broke my trust. That, my dear, is not acceptable."
"Sometimes, when I try to get rid of those romantic love feelings, I realize I have to just get rid of you instead."
"I thought you meant what you promised. But guess what? I was wrong."
"Everything that I understand, I understand because I love you."
"Please don't change a thing; I am in love with the pieces that complete you."
"Have a nice life. I am done being part of it."
"If you love someone who doesn't love you back, you are seriously wasting your time."
"One day, you will realize the value of my love. And that day, please don't come back."
"I broke my heart by falling in love with you."
"When someone truly loves you, they make an effort, not an excuse."
"Your love for me was just another promise you couldn't keep. Now the love has manifested into repulsion."
"One day, you will see what you have lost. One day, I will see what I have gained."
"

Loving

you was easy. Falling out was easier. You just made everything so convenient."
"After all that you did with my love, it feels good to be bad."
"I loved you so much that there was no room for hate. Now that you have broken my heart so bad, I have truck-loads of hatred for you."
"Love and hate cannot be avoided. You cannot feel one without the other too."
46.
"It is your choice whether or not you are going to let what you feel make you miserable or contented."
48.
"You either feel wonderful about where you are in life, or you try to risk everything you have."
"The problem with hating someone is that it only leaves you scars that are too ugly to look at."
"Love cannot stifle, nor can it dictate. Either of those circumstances will turn a tender feeling into something ugly." ―Cynthia Wicklund
"When you love and hate a person at the same time, you need to decide which matters far more."
53.
"The truth is that people get hurt all the time; it is only a matter of finding someone worth it all."
"If someone hates you, secretly they are admiring you. They deserve your love and not your hate." ―Debasish Mridha
"Pain will subside for the physical, but those that have bruised your soul apparently never will."
"Honestly, I think it will be much better if people just learn to forgive their enemies."
58.
"At times, you just have to let your anger pass before you ever speak a word, be calm, dear."
"The best hiding place was love. Thus the conversion from pristine sadism to fabricated hatred, to fraudulent love." ―Toni Morrison
"If you learn to love and hate, then choose to whom each of these two emotions will be directed towards."
"Darling, as far as I know, there is nothing good that hatred has ever done to mankind, ever."
"Never should you let anyone make you suffer for what you feel because that is solely yours."
"Learn to give and let go, and you will find yourself being happy most of the time in your life."
"There is something about love and hate that brings people down from their pedestals, darling."
"There is nothing more magical than the feelings you have for the person you love."
"Inside every person's heart is a will to destroy things, a will to just let it all go down to ashes."
"Should you ever find yourself in doubt about what you feel, I suggest you trust your instincts."
"The best thing to do about your feelings is to try to understand where they are coming from."
"A person in the right mind would not love and hate at the same time. You can choose only one."
"Sometimes, you turn into something bitter because you do not get what you thought you would."
"It truly is sad when the person who promised you forever suddenly forgets who you even are."
"There is but sadness in hating someone who you have been long dreaming of every night."
"Stop it with the confusion; the truth is that love and hate will always go with each other, dear."
"I love you, even when I hate you."
"If I delete your number, basically, I have deleted you from my life."
"All those times I was in love with you, I realized we were making a house of cards. A little gust of wind, and now, it is gone."
"I am an affectionate person, but I don't have to prove it to you anymore."
"I loved spending time with you, but honestly, I don't have any time for you anymore."
"Thank you, but your opinion doesn't matter anymore. You no longer hold a special place in my heart."
"My love seems to have evolved. It has evolved into eternal hatred towards you."
"You borrowed my love, but you did not have the permission to play with it."
"Yes, I am smiling, but your love is not the reason anymore."
"I hate when you don't try to reconcile in love."
"I miss how close we were. But I don't regret it.
"So you blame me for everything? Well, my love was always a reflection of yours."
"The best and most beautiful things in this world cannot be seen or even heard, but must be felt with the heart." ―Helen Keller
88.
"The giving of love is an education in itself."
"Love recognizes no barriers. It jumps hurdles, leaps fences, penetrates walls to arrive at its destination full of hope." ―Maya Angelou
91.
"The real lover is the man who can thrill you by kissing your forehead or smiling into your eyes or just staring into space." ―Marilyn Monroe
"In the entire world, there is no heart for me like yours. In the entire world, there is no love for you like mine."
94.
"Some love stories aren't epic novels. Some are short stories. But that doesn't make them any less filled with love."
"With the whole world crumbling, we pick this time to fall in love."
"Do I love you? My god, if your love were a grain of sand, mine would be a universe of beaches." ―William Goldman
"Remember, we're madly in love, so it's all right to kiss me any time you feel like it."
"Love is when you meet someone who tells you something new about yourself."
100.
"With you, I lose myself. Without you, I find myself wanting to become lost again."
Frequently Asked Questions
1. Is hate a form of love?
If you are in a love-hate relationship, you could wonder whether you hate or love your partner more. Although love and hate are two different emotions, research indicates that in a broader perspective, hate could be a reflection of love, and the two emotions are deeply related in a romantic relationship (1).
2. Can I hate the person I love?
Though it could sound weird, it is totally normal to hate the person you love. The reasons for hating your partner could be many, such as emotional dissatisfaction, jealousy, them being disrespectful towards you or it could be that you love them too much and they don't reciprocate your feelings with the same intensity.
If you have been using the word "complicated" to describe your relationship and feelings, these love-hate quotes may help you clear your thoughts and better understand your relationship. There's no doubt a love-hate relationship can be complicated since you have mixed feelings for the person involved. In fact, this person may bring out both the best and worst in you. But with some thoughtful words of assurance and motivation, you can convey your feelings better and maybe point your relationship in a better direction.
References:
MomJunction's articles are written after analyzing the research works of expert authors and institutions. Our references consist of resources established by authorities in their respective fields. You can learn more about the authenticity of the information we present in our
editorial policy
.
The following two tabs change content below.

Shikha is a writer-turned-associate editor at MomJunction. Having done a certification in Relationship Coaching, her core interest lies in writing articles that guide couples through their courtship to marriage and parenthood. She also specializes in baby names. Being a postgraduate in Human Resources from Jawaharlal Nehru Technological University, she likes understanding people and their relationships. This reflects in her relationship...
more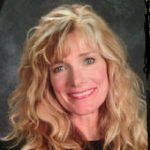 Dr. Margaret Ann Dixon
(Ph.D. Psychology)
Dr. Margaret Ann Dixon is a psychologist in private practice in the state of Nevada, USA. She provides therapy for couples and individuals - young and mature. She has a background in school psychology and has worked with parents, children, and school teams. She was once an English teacher and enjoys editing articles in her spare time. She also plays...
more