Sending heart-touching relationship commitment quotes to your partner may help add a fresh flavor of love and trust to your relationship. It may also help re-establish a strong bond of care, trust, and love.
If you have any misgivings about your relationship, it is best to discuss the reasons causing the doubt. People truly in love respect and care about the feelings of their partner. Therefore, they ensure they are loyal and sincere in their relationship.
Read this article for some warm relationship commitment quotes. Also, send them to your partner and make their day!
Relationships Commitment Quotes
Stay loyal in love and see the connection between you and your partner become stronger than ever.
"Freedom is not the absence of commitments, but the ability to choose and commit me to what is best for me." ―Paulo Coelho
"Commitment is an act, not a word." ―Jean-Paul Sartre
"Commitment turns a promise into reality with words that speak boldly of your intentions and actions that speak louder than words." —Steve Brunkhorst
"The only people that can ruin a relationship or make that relationship work are the two people in it." ―Rob Liano>
"The bigger your commitment, the greater your influence." ―Teresa deGrosbois
"Only one who devotes himself to a cause with his whole strength and soul can be a true master. For this reason mastery demands all of a person." — Albert Einstein
"Set the standard! Stop expecting others to show you love, acceptance, commitment, and respect when you don't even show that to yourself." ―Steve Maraboli
"A solid commitment splices two lives together and holds through the storms." ―Margot Datz
"At times it seems as if arranging to have no commitment of any kind to anyone would be a special freedom. But infact the whole idea works in reverse. The most deadly commitment of all is to be committed only to one's self. Some come to realize this after they are in the nursing home." ― John D. MacDonald
"But I couldn't. Was nowhere near ready for a committed relationship, and it wouldn't be fair. I needed time — to become the right man for a woman like you." —Marci Shimoff
"To have a caring and committed heart toward someone—a heart so firm in its devotion as to sooner stop beating than neglect the object of its desire despite the person's state of health, appearance, reputation, finances, troubles, or challenges — that, dear world, is love. It is a rare find." —Richelle E. Goodrich
"If you make the unconditional commitment to reach your most important goals, if the strength of your decision is sufficient, you will find the way and the power to achieve your goals." —Robert Conklin
"The relationship between commitment and doubt is by no means an antagonistic one. Commitment is healthiest when it is not without doubt but in spite of doubt." —Rollo May
"We believe that marriage, by its very definition, can exist only between a man and a woman. Moreover, study after study – not to mention common sense – show that children fare better in life when raised in a home with a loving father and mother in a stable, committed relationship." —Salvatore J. Cordileone
"I won't have a traditional marriage; I don't find the value in that anymore. But I am such a hopeless romantic and I really want love and I want a committed relationship, so I am going to reinvent marriage for myself." —Halle Berry>
"The quality of a person's life is in direct proportion to their commitment to excellence, regardless of their chosen field of endeavor." —Vince Lombardi>
Love Commitment Quotes
Love blossoms like flowers in the valley, so take care of your partner like an adorable flower. These quotes on love and commitment will make you value your relationship.
"Love, above all things, is a commitment to your choice." ―Rob Liano
"Love is not the maximum emotion. Love is maximum commitment." —Sinclair B. Ferguson
"There are only two options regarding commitment. You're either in or out. There's no such thing as a life in between." ―Pat Riley
"Unless commitment is made, there are only promises and hopes; but no plans." ―Peter F. Drucker
"We have to recognize that there cannot be relationships unless there is commitment, unless there is loyalty, unless there is love, patience, persistence." ―Cornel West
"Love is a vessel that contains both security and adventure, and commitment offers one of the great luxuries of life: time. Marriage is not the end ofromance, it is the beginning." — Esther Perel
"But to be fully known and truly loved is, well, a lot like being loved by God." —Timothy Keller
"Without commitment, you cannot have depth in anything, whether it's a relationship, a business or a hobby." —Neil Strauss
"To say that one waits a lifetime for his soulmate to come around is a paradox. People eventually get sick of waiting, take a chance on someone, and by the art of commitment become soulmates, which takes a lifetime to perfect." ―Criss Jami
"To fall in love and to commit yourself to love means you should make your loved one the one thing you cherish the most." ―Kou Yoneda
"Falling in love was simple; one had only to yield. Digesting another person, however, and sustaining love, was bloody work, and not a soft job."―Hanif Kureishi
"Love is not really a mystery. It is a process like anything else. A process that requires trust, effort, focus and commitment by two willing partners" ―Elizabeth Bourgeret
"Productivity is never an accident. It is always the result of a commitment to excellence, intelligent planning, and focused effort." ―Paul J Meyer
"If you can't value a commitment made by someone else, your own commitments lose their value too." ―Ram Mohan
"If we commit ourselves to one person for life, this is not, as many people think, a rejection of freedom; rather, it demands the courage to move into all the risks of freedom, and the risk of love which is permanent; into that love which is not possession but participation." ―Madeleine L'Engle
"Love grows and wanes, but honor, duty, and commitment, those things are constant and stable. They define who you are." ―Richelle E. Goodrich
"If you promise to love, trust, respect, support and stand by someone no matter what, do not just speak those words when times are good. Live those words when challenges arise. The stronger the love and commitment, the more unbreakable the bond. United hearts will never be easily divided." ―Carlos Wallace
"Anyone can dabble, but once you've made that commitment, your blood has that particular thing in it, and it's very hard for people to stop you." ―Bill Cosby
"Every one of us, as human beings, even in a committed relationship, has moments and thoughts and actions that, whether or not they share them with their loved one, tell you, as much as anything, about them as people and their relationship." —Jeff Pinkner
"Desire is the key to motivation, but its determination and commitment to an unrelenting pursuit of your goal, a commitment to excellence that will enable you to attain the success you seek." —Mario Andretti
Commitment Quotes For Her
She's your heart, so make her hear your heartbeats. Tell her everything hidden in your heart with these commitment quotes for her.
"There's always a way — if you're committed." —Tony Robbins
"You always have two choices: your commitment versus your fear." —Sammy Davis
"Commitment is what transforms a promise into a reality." —Abraham Lincoln
"It takes a deep commitment to change and an even deeper commitment to grow." —Ralph Ellison
"Until one is committed, there is hesitancy, the chance to draw back, always ineffectiveness." ―William Hutchison Murray
"To increase your effectiveness, make your emotions subordinate to your commitments." ―Brian Koslow
"There's a difference between interest and commitment. When you're interested in doing something, you do it only when it's convenient. When you're committed to something, you accept no excuses; only results." —Kenneth Blanchard
""Commitment is another name for relationship not the compromise." –Santosh Kalwar
"Commitment means that it is possible for a man to yield the nerve center of his consent to a purpose or cause, a movement or an ideal, which may be more important to him than whether he lives or dies." —Howard Thurman
"Distance Isn't a Big Factor In A Relationship. Communication Is. But Most Of All, Commitment Is The Biggest." ― Anonymous
"When you're committed to something, you accept no excuses, only results." —Ken Blanchard
"Will it all work out? Of course not! Not even close. But with commitment, we know we gave it everything we could."― Anonymous 
"Seems to me that there is a fine line between insanity and dedication … I call that line commitment." ―Jeremy Aldana
"Unless commitment is made, there are only promises and hopes… but no plans." – ―Peter F. Drucker>
"To commit to loving a person for five minutes is easy. To commit to loving a person for the rest of your life, after you have met them, is a strong commitment. But when you commit to loving a person before you meet them and for the rest of your life, you have made the strongest commitment one can make to a relationship." ―Tom Houck
"When you believe in a thing, believe in it all the way, implicitly and unquestionably." ―Walt Disney
"All too often women believe it is a sign of commitment, an expression of love, to endure unkindness or cruelty, to forgive and forget. In actuality, when we love rightly we know that the healthy, loving response to cruelty and abuse is putting ourselves out of harm's way." ― Bell Hooks
""True love is selfless. It is prepared to sacrifice." —Sadhu Vaswani
"I have a family. I'm married. I'm very, very happy. I wanted to make a movie for my wife and a movie that speaks to what it is to be in a long term, very, very committed relationship because at the heart that's really what it is." —Robert Schwentke
"We should remain true to our course; which may mean committing yourselves to things that people around you would normally disapprove of." —Olehile Fischer Thataone
"So how do you get up earlier, then? Well, it starts with a decision, followed by a target time and commitment to your plan." ―Timo Kinder
"Another great way to ensure you stay committed to the cause is to offer yourself rewards every time you feel that you have achieved a milestone." ―Annabelle Higgins
Commitment Quotes For Him
He's your best friend, a friendly guardian, and an eternal soulmate. Express your love with commitment quotes for him and make him completely yours.
"The level of success you achieve will be in direct proportion to the depth of your commitment." ―Roy T. Bennett
"When confronted with a challenge, the committed heart will search for a solution. The undecided heart searches for an escape." —Andy Andrews
"Honor your commitments with integrity." ―Les Brown
"There's a higher form of happiness in commitment. I'm counting on it." —Claire Forlani
"Shoot for the moon. Even if you miss, you'll land among the stars." ―Les Brown
"In order to be happy, you must first decide to be happy. You must make a commitment to happiness." —Richard Carlson
"Don't take no for an answer, determine your target, show your commitment, do what it takes to achieve your goal." ―Tony Clark
"Real love has little to do with falling. It's a climb up the rocky face of a mountain, hard work, and most people are too selfish or too scared to bother. Very few reach the critical point in their relationship that summons the attention of the light and the dark, that place where they will make a commitment to love no matter what obstacles – or temptations – appear in their path."―Stacey Jay

 
"To fall in love and to commit yourself to love means you should make your loved one the one thing you cherish the most." ―Kou Yoneda
"Without involvement, there is no commitment. Mark it down, asterisk it, circle it, underline it." —Stephen Covey
"I think when men hear that women want a commitment, they think it means commitment to a romantic relationship, but that's not it. It's a commitment to not floating around anywhere. I want a guy who is entrenched in his own life." ― Mindy Kaling
"When women hold off from marrying men, we call it independence. When men hold off from marrying women, we call it fear of commitment." ―Warren Farrell
"It still takes a serious commitment and honest effort for your goals to come to fruition." ―Alex Altman
"You need to make a commitment, and once you make it, then life will give you some answers." —Les Brown
"A successful lie cannot be brought into this world and capriciously abandoned; like any committed relationship, it must be maintained, and with far more devotion than the truth, which carries on being carelessly true without any help." —Lionel Shriver
"Marriage was designed by God to be a lifetime commitment, not a temporary one." —Tania Martinez-Beasley
"If you're in a committed relationship, then you don't want to pursue anything." —Andrew W.K.
Relation works when trust, loyalty, romance, and understanding are aligned. Love with all your heart, stay true and make a commitment to respect each other till the last breath. Convince your love to commit to you by sharing these relationship commitment quotes with them.
Frequently Asked Questions
1. Why is commitment important in a relationship?
Commitment is vital in a relationship to have a sense of security and control. It is like a promise to be with one another through the ups and downs of life.
2. Can a relationship work without commitment?
A relationship without commitment may work out for some people who believe in open relationships or casual dating. However, such people should be honest and clear about their intentions from the beginning of their relationship.
3. What causes a lack of commitment in a relationship?
A person may not be sure whether they want to take the relationship further. The phobia of commitment in a relationship may also stem from a fear of rejection, fear of being hurt, being with the wrong person, or other anxieties related to the responsibilities of a relationship.
The following two tabs change content below.

Shivank is an experienced professional with a passion for writing, editing, and research. With a bachelor's degree in Mass Communication from IEL, Dehradun, he previously worked as a production editor. Shivank transitioned into a writer/editor, contributing to various publications as a freelancer. He writes literature, including quotes, poems and wishes, for MomJunction. He has a special interest in music and...
more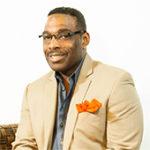 Clifton Riley
(CTHF, CLC, CMS)
Clifton Riley is a talk show host, podcaster, author, life coach, certified trauma healing facilitator, licensed relationship instructor, certified biblical counselor, licensed minister, and keynote speaker. He and his wife, Andrea, are founders of the Marriage Service Technicians. Their organization's mission is to 'equip relationships with tools to go the distance'. Their unique approach draws correlations between repairing and maintaining...
more