Teens usually go through a lot. They have to deal with peer pressure, academic stress, hormonal changes, and more. Getting the best love story books for teens can help them through this tough time. The books can help evoke the emotions of happiness, love, and attraction. Crushes are quite common during preteen and teen years. Teens may not quite know how to decipher or express these feelings that they are going through, but these love stories can help them understand and accept what they are going through.
So if you're looking to gift a teen a beautiful romantic book, we have listed a couple of interesting and wonderful love story books for teenagers that skeptics and romantics will enjoy. This list will surely help you get the perfect book you have longed for.
17 Best Love Story Books For Teens
Whether you like to devour a book in a day or read it at leisure over days or weeks, you will enjoy these love story books for teens. Read them at the beach, while traveling or in your cozy little bed.
1. Best Modern Fairy Tale Love Story: Making Faces
Author: Amy Harmon
Making Faces is a modern fairy tale filled with emotional yet powerful moments. The story is about five small-town young men that go to war, but only one of them returns. Author Amy Harmon emphasizes on the significance of loss by writing about a personal loss, loss of life and identity, loss of beauty, and more.
This story is filled with characters that the readers can never forget about. The lead characters, Ambrose Young and Fern Taylor, share a beautiful bond of love that is bold and painful at the same time. To know how the story unfolds, one must read the book.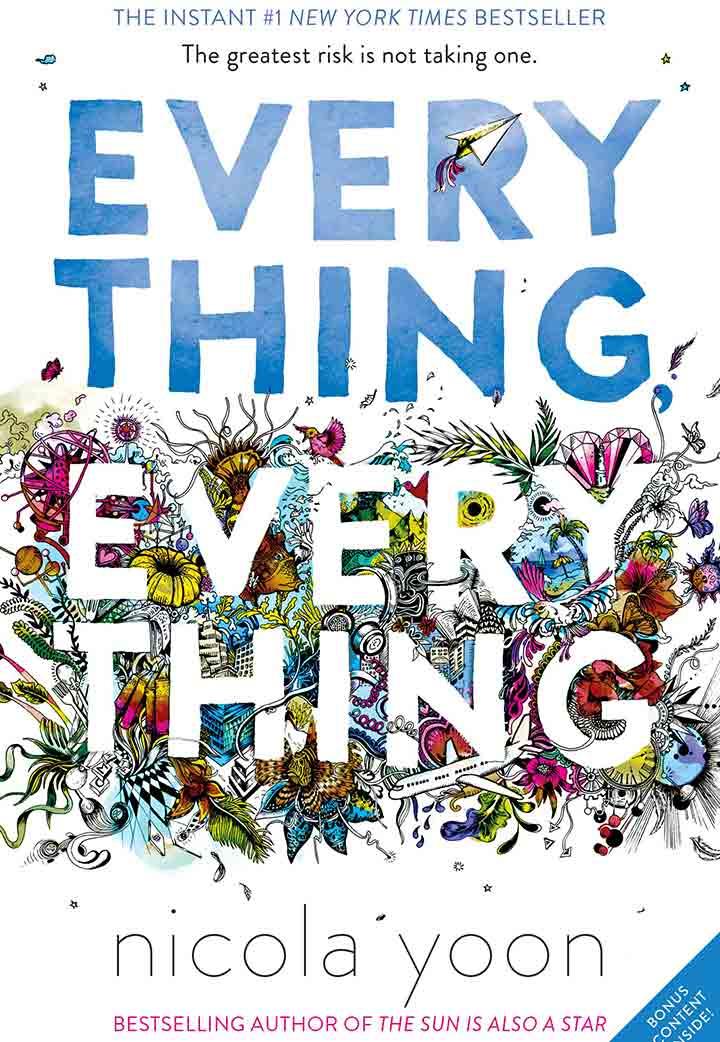 Author: Nicola Yoon
The story revolves around a 17-year old girl named Maddy, who has a rare disease that makes her allergic to everything. Maddy, who has never stepped outside her room, falls in love with Olly, the boy next door. But will she step out and experience the magic of affection and bonding? Find out by reading this book, which has a very interactive style of narration with vignettes, diary entries, illustrations, and more.
If you are looking for a book that will make you laugh and cry at the same time, this is it. Everything, Everything has also been made into a motion picture, which went on to become a big hit. Here's a video that demonstrates exactly how easy it is to use this product every day.
Author: Jenny Han
This is a lighthearted, lovely story about a teen named Lara Jean, who writes love letters to the guys that she has a crush on. She writes one love letter each to the boy that she has ever fallen in love with or for whom she felt deeply. But she stores them in a secret box instead of delivering them. Somehow, the boys get her letters. But what happens next? Read the book to find out more. This video will tell you more about the bag so you can make an informed choice.
4. Best Love Story About Self-Acceptance: Stargirl
Author: Jerry Spinelli
This is a tense, emotional yet delightful tale about the Stargirl, her adventures at Mica High and love story with Leo Borlock. When she first enters the school, everyone is enchanted by her appearance, but soon things turn the other way around. And she is shunned for everything that makes her unique and different. Leo, desperate to make things better for her, urges Stargirl to become 'normal', the very thing that can destroy her.
Stargirl is a must-read for teenagers. It emphasizes on embracing and celebrating your unique traits and never succumbing to peer pressure.
5. Best Captivating Love Story: Love & Gelato
Author: Jenna Evans Welch
Love and Gelato is a book about the romance, adventure, and mystery that Lina, the lead character, experiences on a road trip to Tuscany. Lina is in Italy to fulfill the dying wish of her mother, which was to meet her father. But she is not interested in a man who shunned his fatherly duties and never bothered to meet her once in the past sixteen years.
Her summer trip takes an adventurous turn when she is given a journal written by her mom when she lived in Italy. What happens next? Find out by reading this captivating romance fiction. Here's a video to help you understand the game better and make an informed choice.
6. Best Story About Warmth Of Love: P.S. I Like You
Author: Kasie West
A teenager named Lily is juggling between school, crushes, friends and her crazy family. One day during her Chemistry class, she scribbles the lyrics of her favorite song on the desk. She is surprised to see the continuation of the lyrics and a secret message, the next day.
Soon, Lily and her pal start exchanging letters, opening up to each other, recommending music bands and more. Will Lily be able to find out who her secret admirer is? Read P.S. I Like You, to know more.
7. Best Love Story For Young Adults: Lock and Key
Author: Sarah Dessen
Lock and Key is a cute love story of Ruby and Nate. Ruby is forced to move in with her sister Cora when their mother disappears. Cora and her husband, Jamie, do everything in their capacity to make Ruby feel comfortable and at home. But she does not like anyone getting close to her.
Nate is the adorable boy who lives next door. Will Ruby open her heart for him? Read this enchanting novel by Sarah Dessen, who compels you to read more with her writing style and interesting characters in the story.
Author: Daniel Handler
Illustrator: Maira Kalman
This is an intimate and heartrending novel about Min and Ed, who are breaking up. She writes a letter to Ed and places it inside a box that contains every little thing they collected over the course of their relationship. Even the littlest of things like a pair of ugly earrings, or a comb which was picked up from a motel room, are kept inside the box.
She tells the truth about why they broke up, illustrating the moments of their relationship with each item in the box. To know the full story, you'll have to read the book.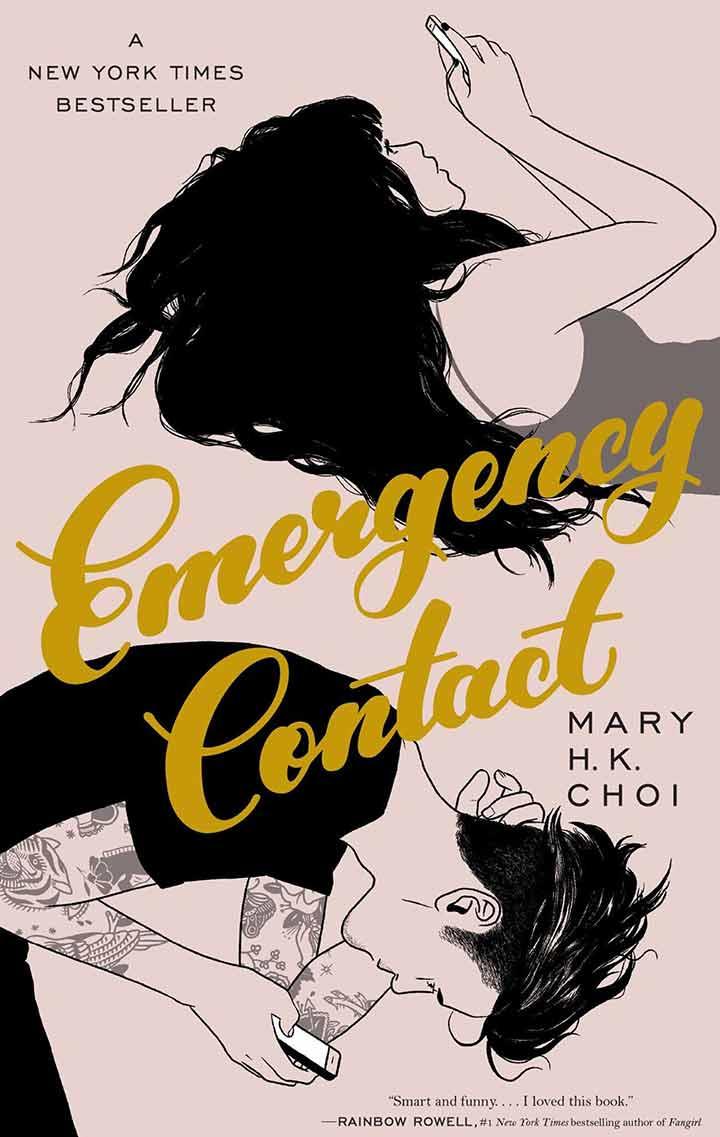 Author: Mary H. K. Choi
Do you think long distance relationships work? If yes, Emergency Contact could be an interesting read for you. Sam and Penny are high school sweethearts, but part ways when it is time for college, mainly because things never really worked out between them.
Penny dreams of becoming an author, and Sam is desirous of becoming a movie director. Sometime later they cross paths, face the initial awkwardness and exchange numbers. They soon become digitally inseparable. To know what happens next, you should read the book.
10. Best Emotional Love Story: Five Feet Apart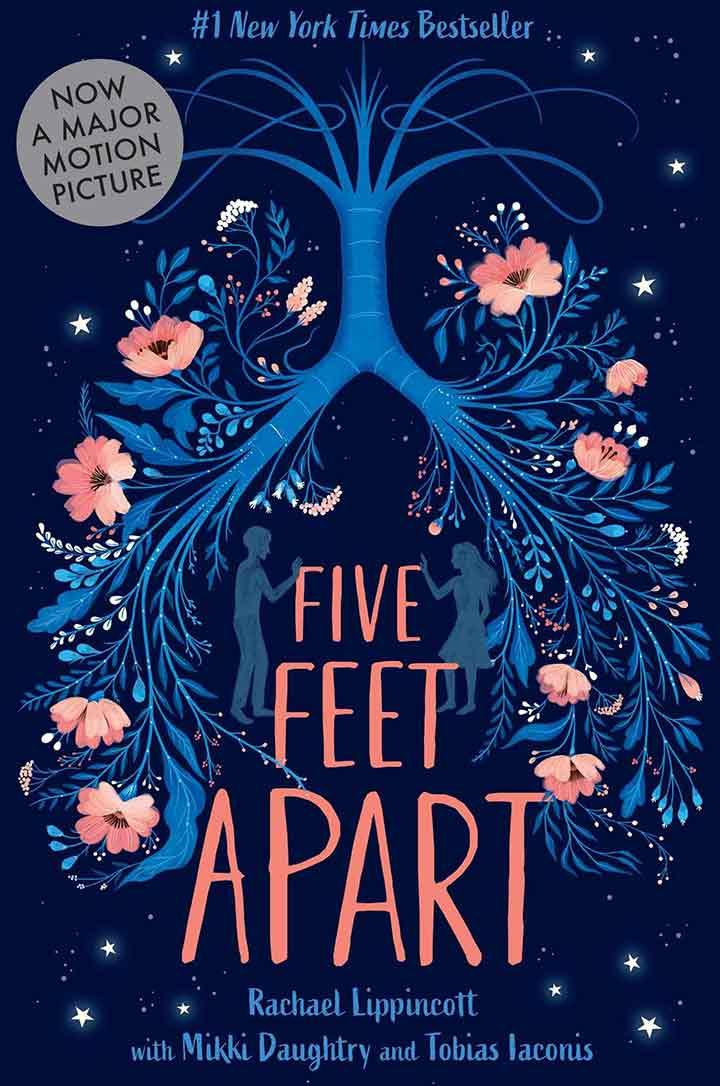 Author: Rachael Lippincott
Grab a box of tissues before you start reading this emotional yet delightful romantic novel. Stella Grant and Will Newman are both suffering from chronic ailments. Their lives have always been about running in and out of hospitals. Life brings them together but with a punishment of staying at least five feet apart from each other.
Can you love someone, whom you can never, ever touch? Find out!
Author: Julie Buxbaum
This is a refreshing story about two high school teens. Kit Lowell, a popular girl, and David Drucker, an isolated boy, sit at the same lunch table one day. They strike up a conversation and soon become great buddies.
Kit asks for David's help in unfolding the mystery behind her father's death. David is more than willing to support Kit. Will their relationship survive after learning the truth? Find out more by reading What to Say Next.
Author: Christine Riccio
Again, But Better is a story about second chances and discovering oneself. Shane, the lead character, is living the near-perfect life of amazing grades, happy parents, and spends all her time either at the dorm or in the classes. Soon she realizes that something is missing from her life: fun.
Shane signs up for a semester abroad and decides to pursue life differently this time. She tries to do everything that she never even thought about before. Would that be easy? Read the book to find out.
Author: Mary Weber
The residents of Pinsbury Port receive a letter every year from the prestigious Stemwick University. The letter invites only boys to compete for the esteemed scholarship, but Rhen has different plans. Her only goal in life is to become a scientist and find a cure for a deadly disease. She disguises as a boy and enters the Labyrinth to compete and claim the scholarship.
Can Rhen survive the deadly maze and enter the world made exclusively for boys? Find out in this breathtaking novel by Mary Weber.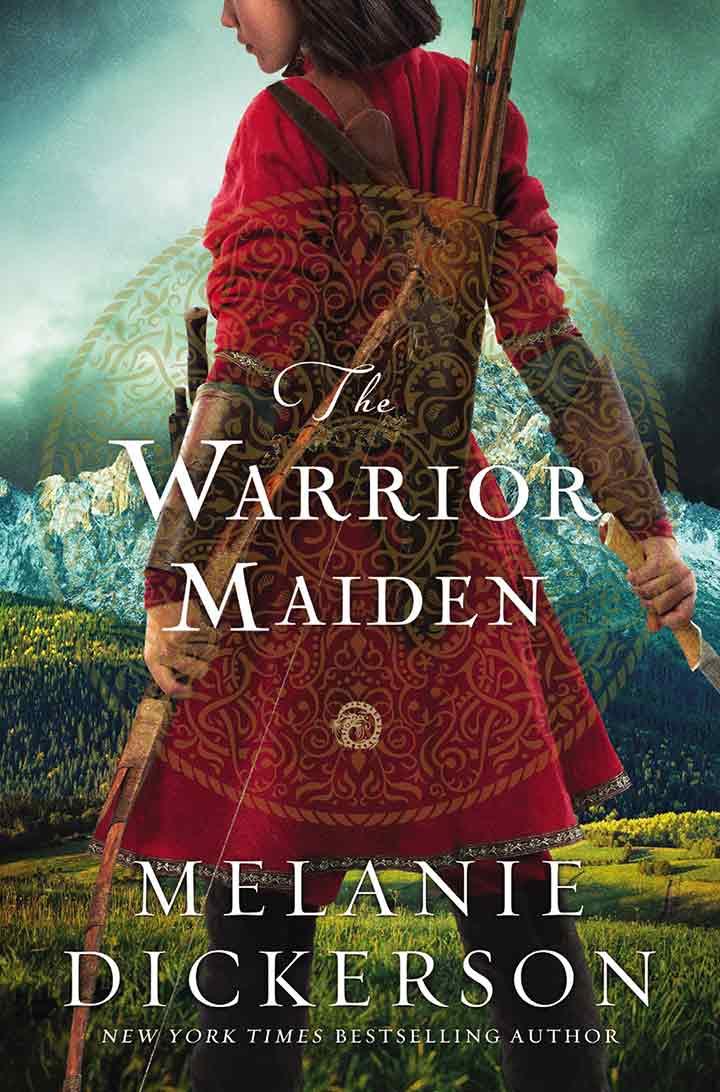 Author: Melanie Dickerson
Mulan is a child of her poor parents and is compelled to marry the village butcher against her will. To escape the marriage, she disguises herself as a man and takes up her father's soldier duties. She joins the battle to protect the castle of her Lord's ally from the agonizing Teutonic Knights.
What happens when she meets the handsome Duke? Their rivalry soon turns into reluctant friendship and the rest, you can find out by reading The Warrior Maiden.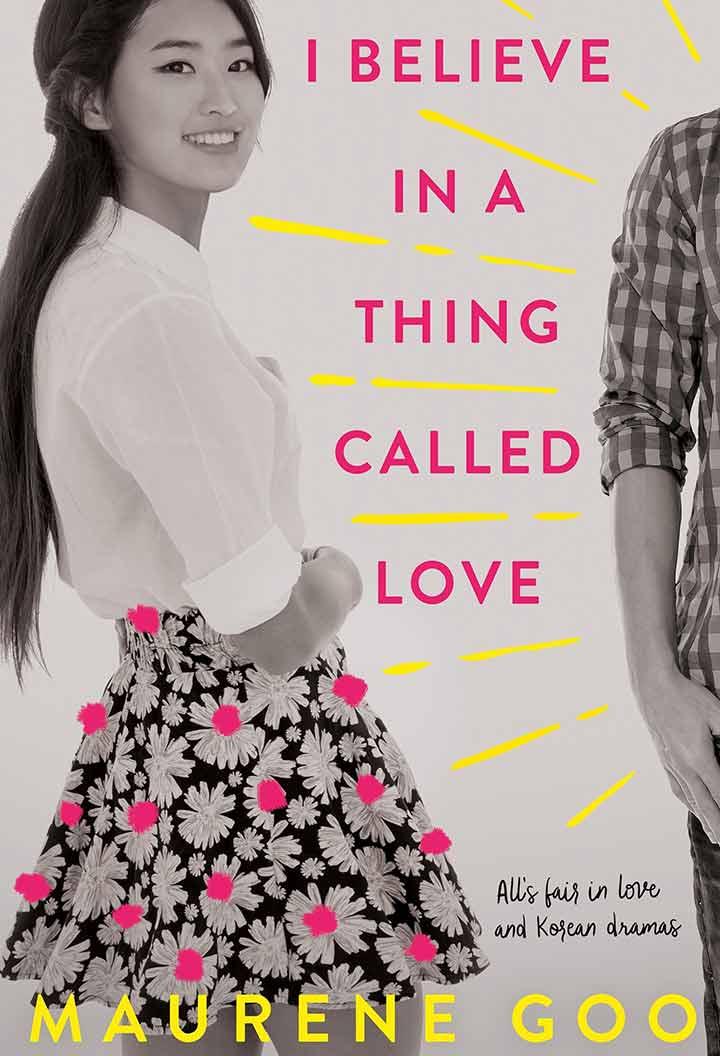 Author: Maurene Goo
Desi Lee is a Korean American and an overachiever. She is an innovation expert, who has performed a CPR at the age of five and always got straight A's. But she has never experienced love or ever had a boyfriend. Desi is not even a C student in the department of romance and love.
To change that, she plans to woo Luka Drakos, an elusive artist. Desi tries all the tips and tricks that she has learned from watching Korean dramas with her father. But does her plan work? Does real love demand any tricks? Find out in this heartwarming story about falling in love that is true and unconditional.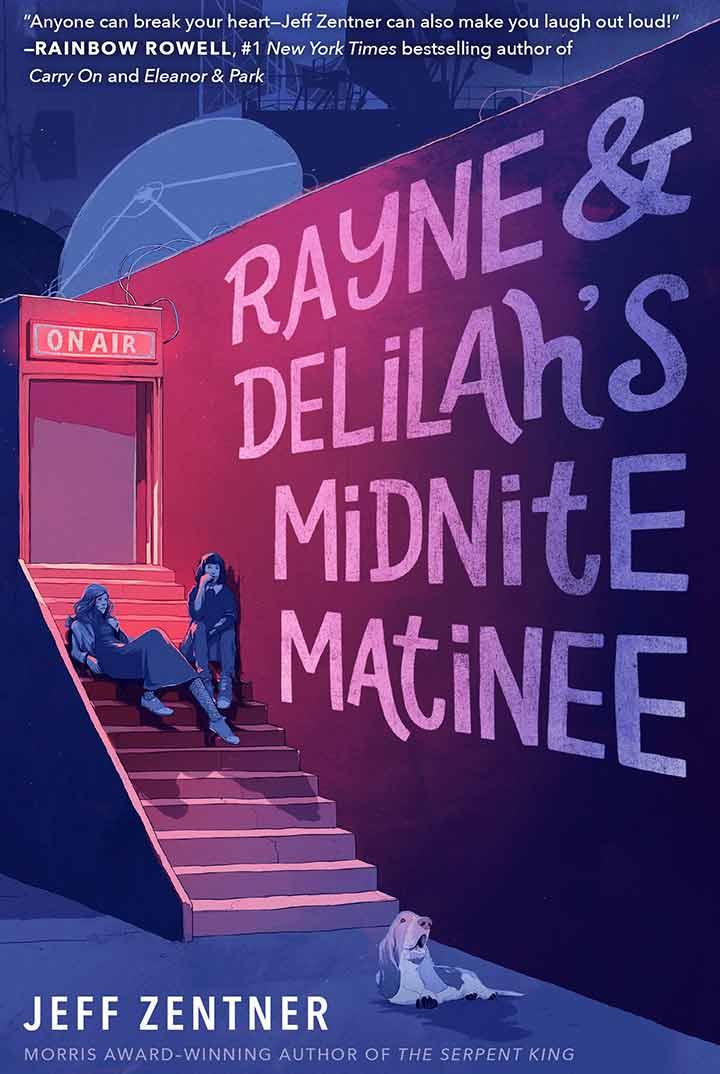 Author: Jeff Zentner
Two best friends, Josie and Delila, co-host a horror movie commentary show on the television. Their on-screen characters, Rayne and Delilah, discuss everything from new relationships, old heartbreaks, dreams, goals, and more.
The story is filled with quirky banter, amid which a super cute love story is hidden. What happens when they have to decide to grow up and stay apart from each other to pursue their dreams? Find out by reading this refreshing book.
Author: Ashley Poston
Whether or not you are a member of any fandom in this millennial age, The Princess and the Fangirl: A Geekerella Fairy Tale will make you fall in love with the story. This modern fairy tale revolves around an ordinary fangirl and the lead character of the series, Starfield.
They have striking similarities and just for fun, Imogen and Jess trade places, identities, lives, and everything. Unfortunately, a couple of days before the release of Starfield's Sequel, the script is leaked by someone. Jess and Imogen race to find out the culprit. But do they succeed? What happens in their reel and real lives? Will their crushes find out who they really are? Find out all this and more in this book.
Teenage love story books need not just be all rosy and lovey-dovey. The new-age love stories are more practical and realistic and do not give false hope to the readers. This compilation of novels for teens has everything from the romantic boy-meets-girl stories to undying and unconditional love between individuals that do not get to be together ever.
Why Trust MomJunction?
Wedetso Chirhah writes in books and children's products and is an avid reader. He enjoys reviewing and researching various books to find the best ones for you. His list of the best love story books for teens includes interesting options that are well-written, engaging, and suitable for teens. The list also includes a buying guide to help you understand the factors to consider when buying a book.
Recommended Articles: