Makhana is plain, popped, and roasted seeds of fox nut or lotus plant with widespread culinary use. The word "makhana" is used in India to refer to both the roasted edible prickly water lily seeds (also known as fox nut or Gorgon nut) and roasted lotus seeds. Nevertheless, both seeds have a similar appearance, nearly identical nutritional profiles, and both can be fed to babies.
The diverse nutrient content of makhana makes it a safe and versatile choice to prepare several baby food recipes. In this MomJunction post, we tell you when you can introduce makhana for babies, its nutritional value, benefits, and possible side effects. We also share some interesting recipes for you to try.
When Can You Introduce Makhana To Babies?
Makhana can be introduced to babies after the age of six months, around the time when the baby would start eating a variety of cereals and grains. However, like any other food, follow a three to five-day wait rule while introducing makhana. It will help rule out any possible intolerance, sensitivity, or allergy.
Parents should feed the age-appropriate form of makhana to the baby to ensure safety. Younger babies who can not chew should be served makhanaas a paste or in cereal form. Older babies, who can chew, can be served fried or roasted makhana as delectable finger food.  
Nutritional Value Of Makhana
Like many other edible seeds, makhana is mostly used in dried form. One cup of dried fox nut or lotus seed (32g) will provide the following nutrients against their recommended amounts to support your baby's nutritional needs (1) (2).
| Name | Amount | RDA |
| --- | --- | --- |
| Energy | 106 Kcal | – |
| Protein | 4.93 g | – |
| Carbohydrate, by difference | 20.6 g | – |
| Calcium, Ca | 52.2 mg | 270 mg (7-12 months) |
| Iron, Fe | 1.13 mg | 8.5mg |
| Magnesium, Mg | 67.2 mg | 75 mg (7-12 months) |
| Phosphorus, P | 200 mg | 275 mg (7-12 months) |
| Potassium, K | 438 mg | 700 mg (7-12 months) |
| Sodium, Na | 1.6 mg | 200 mg (7-12 months) |
| Zinc, Zn | 0.336 mg | 5.6 mg |
| Folate, total | 33.3µg | 32µg (7-12 months) |
| Vitamin A, IU | 16IU | 1166IU |
Sources:  U.S. Department of Agriculture and World Health Organization
Probable Health Benefits Of Makhana For Babies
Regular consumption of makhana might be beneficial to the baby in the following ways.
Support growth and development: Makhana has several essential micro nutrients such as folate, magnesium, potassium, iron, and calcium (3)that support your baby's rapid growth and development.It also has high-quality and easy-to-digest protein, which helps in growth (4).
Help meet energy needs: One small cup of makhana gives approximately 106 Kcal. This amount of energy can supplement the increased energy needs of growing babies. You may use makhana to promote healthy weight gain in babies.
Regulate blood sugar:Fox nuts are low GI (glycemic index) food that can help manage blood sugar levels. Besides, they have also shown to have anti-diabetic effects in vivo (5). However, this property can prove beneficial only when makhana is made a part of the regular diet in the right amounts.
Might promote heart health:Research shows that lotus seeds can be good for the heart due to the presence of high amounts of potassium and magnesium that help regulate blood pressure (6).
Promote sleep: Some studies show that bioactive compounds, such as flavonoids, alkaloids, saponins, tannins, and terpenoids in lotus seeds, promote sleep (7).
Studies have also demonstrated the antiviral, immunomodulatory, diuretic, and antiemetic properties of fox nut and lotus seeds. However, your baby should consume these seeds in moderation.
Probable Side Effects Of Makhana In Babies
Makhana seldom has any side effects unless consumed in large amounts. It is still good to know these effects, especially when introducing makhana to your baby.
Digestive issues: Makhana, when consumed in large amounts, can cause digestive disturbances. Some of the common issues that you might notice are bloating, flatulence, and constipation.
Irregular heartbeat:Makhana is known to have anti arrhythmic properties. Therefore, do not feed it to babies who have cardiovascular issues, without consulting the doctor.
Allergic reactions: Allergic reactions to lotus seeds are not documented. However, their possibility cannot be ruled out, especially due to cross-reactivity (9).  
Tips For Selecting And Storing Lotus Seeds
The following are some simple steps that you can follow while shopping and storing makhana.
Purchase plain popped and roasted lotus seeds or fox nuts that are free from salt, sugar, spices, preservatives, and other additives. Prefer organic varieties since they are likely to be free from harmful chemicals and compounds.
Buy seeds from a reputed store or from a reliable brand.
Check for damaged seeds, the presence of worms, and other contaminants when buying the seeds loose.
Look for essential details like manufacturing and expiration dates when buying packed makhana.
Store the makhana in an airtight container as they can turn soggy when constantly exposed to moisture.
Properly stored lotus seeds or fox nuts can be used to prepare several delectable dishes such as makhana cereal, makhana porridge, etc. for babies.
Nutritious And Delectable Makhana Recipes For Babies
Here are some age-specific makhana recipes  that you may try for your baby.
1. Makhana cereal (6+ months)
This recipe is suitable for babies who have started solids. It is easy to prepare and can be given as an instant cereal mix. You can mix it with fruit purees, vegetable purees, and other baby food, as well.
You will need:
1 cup plain makhana
1 cup plain water
How to:
Cut makhanas into smaller pieces and put them into a bowl.
Take a flat bottom pan and put it on medium flame. Once it is hot, pour the makhana into it to dry roast. Turn the flame to low while dry roasting.
Once roasted makhana turns light golden brown, switch off the flame and take the pan off the stove. Let the makhana cool.
Put the makhana seeds in the grinder. Grind until you get a smooth powder. Ensure no lumps are left.
Sieve the powdered makhana and set aside 30-40 grams of powder. Store the remaining powder in an airtight container.
Place a cup of water for boiling. Once the water starts simmering, add the powder to it with constant stirring.
Stir for five to seven minutes or until the mix thickens. While stirring, ensure that no lumps are formed.
Serve this homemade makhana porridge mix to your baby while still warm.
Tip: In case your baby does not like the bland taste of the cereal, you can add half a teaspoon of jaggery powder. You may also add cumin powder or a bit of salt if your baby likes savory dishes.
2. Roasted masala makhana (8 months+)
Roasted masala makhana makes for an excellent addition to your baby's finger food menu.
You will need:
3 cups makhana
¼tsp black pepper powder
¼tsp turmeric powder
Salt, as per taste
1 tsp ghee
How to:
Chop the makhana into pieces that are small enough to not cause choking.
Take a flat bottom iron pan and put it on low heat.
Add one teaspoon of ghee to the pan and let it warm.
As the ghee heats, add the makhana to it. Toss the pan occasionally and roast the makhana until they turn light brown in color and crispy in texture.
Once done, switch off the stove and transfer the makhana to a plate. Add black pepper powder, turmeric, and salt. Mix the spices well. Taste the spice mix once and adjust the ingredients accordingly. You may add a teaspoon of jaggery powder in case needed.
Tip: You can serve larger pieces of makhana to older babies and toddlers who are already eating various other finger foods.
3. Makhana porridge or makhanakheer (1 year +)
Itis a simple recipe made with protein-rich makhana and milk, and can be given to babies older thanayear.
You will need:
1 cup makhana
2 cups milk
1 tsp jaggery powder
½tsp cardamom powder
1 tsp dry fruit powder
How to:
Dry roast the makhana in a flat pan until they turn golden brown. Once done, keep the roasted makhana aside to cool.
Once cooked, transfer the roasted makhana to a blender and blend it into a powder
Take a thick bottom pan and heat milk in it.
Once the milk starts boiling, add two to three tablespoons of makhana powder to it while stirring constantly. Ensure that thereare no lumps.
Add jaggery powder and cardamom powder. Mix everything well.
Cover the lid of the pan and let it cook on low heat for five to seven minutes. You can keep checking the mix in between so that it may not stick to the bottom or sides of the pan.
As the mixture thickens, adjust its consistency by adding water.
Now, add dry fruit powder and give a thorough mix. Cook the mix for an additional two to three minutes.
Remove from the flame and serve it to your baby while still warm.
Tip: You can add fresh cut nuts, like almond, walnut, and pistachio to the recipe. However, ensure that you cut the nuts into thin and smaller pieces. For toddlers, you may consider adding roasted sesame and pumpkin seeds in small amounts. 
4. Makhana and lentil soup
This protein-rich and easy-to-digest recipe can be given to babies once they have started solids.
You will need:
1 cup mixed lentil
3 tbsp makhana powder
½ cup onion (diced)
½ cup tomatoes (diced)
¼ cup parsley (finely chopped)
½tsp ginger garlic paste
1 tsp mixed herb powder
1 tbsp virgin olive oil
Salt, to taste
How to:
Wash the lentils and pressure cook them. Let them cook for four to five whistles or until the lentils turn soft and mushy.
Take a thick bottom pan and put it on medium heat.Add one teaspoon oil into it. As it heats, add onions and ginger-garlic paste to it.
Fry the onions until they turn golden brown. Now add tomatoes and salt and let the mix cook until the tomatoes turn soft and mushy.
Add lentils and mix everything well. Cook for ten minutes or until the mix looks evenly cooked.
Transfer the mix into a blending jar and keep it aside to cool.
Once cool, blend the mixture into a smooth paste. Add water to adjust consistency. The soup should be smooth and flowy.
Put one teaspoon of oil in the pan again. Keep the pan on low flame and slowly add makhana powder while stirring constantly.
Add the soup to the pan and mix everything well for two to three minutes. Switch off the flame. Pour the soup in the bowl, adjust salt and sprinkle it with mixed herbs powder and parsley.
Tip: You can add seasonal vegetables to this recipe to intensify the nutritional content of the recipe. You may also add roasted seeds.
Makhana is a nutrient-dense food that is a healthy addition to your baby's diet. Make it a part of your baby and toddler's well-balanced diet to reap its benefits. Makhana can be added to several other baby food recipes in plain, roasted, or cooked form. However, do not over feed makhana to babies.

References:
MomJunction's articles are written after analyzing the research works of expert authors and institutions. Our references consist of resources established by authorities in their respective fields. You can learn more about the authenticity of the information we present in our
editorial policy
.
The following two tabs change content below.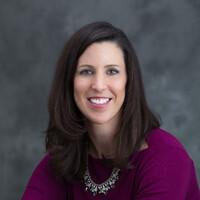 Cari Riker
(RDN, LDN, CDE)

Cari Riker practices Nutritional Medicine in Nashville, TN. Having grown up in a family that has a love for food, dietetics was a natural choice for Cari. With more than ten years of experience, Cari advises people on matters of food and nutrition, considering how they both impact health. She provides a holistic approach to healing with special focus on...

more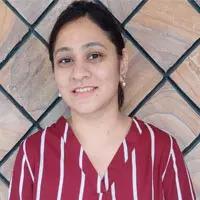 Swati Patwal
Swati Patwal is a clinical nutritionist and toddler mom with over eight years of experience in diverse fields of nutrition. She started her career as a CSR project coordinator for a healthy eating and active lifestyle project catering to school children. Then she worked as a nutrition faculty and clinical nutrition coach in different organizations. Her interest in scientific writing...
more