What can be better than pampering our body with a massage? A good masseur can do magic for our painful joints. And when you are pregnant, a massage can feel heavenly!
Massage chairs are becoming increasingly popular now days. Obviously, nothing can beat the human touch, but these vibrating chairs are an amazing piece of invention too! How safe are massage chairs during pregnancy? We have the answer, right here!
Are Massage Chairs Safe During Pregnancy?

Many companies manufacturing massage chairs warn against its use during pregnancy. Some of the reasons for not using massage chairs while pregnant include:
1. Pressure Points:

Stressing the several pressure points in the body can lead to premature labor. Using a massage chair, may trigger these pressure points, leading to serious complications.
2. Heating Pad:

Most massage chairs include heating pads. These pads can increase your body temperature, which in turn can spike your baby's heart rate and cause cardiovascular issues.
[ Read: Is Heating Pad Safe During Pregnancy ]
Why Using Massage Chairs Is A Good Idea?

Here are some reasons why using massage chair during pregnancy is a good idea:
1. Eases Back Pain:

The vibrating massage chairs work wonders to ease back pain. According to studies, a massage chair helps circulate blood in the upper body, relieving pain and cramps.
[ Read: How To Get Rid Of Back Pain During Pregnancy ]
2. Does Not Jar The Body:

Pregnant women fear that the vibration of the massage chair may harm their unborn baby. However, the vibration from a massage chair moves your body just like walking. There is no way that these mild vibrations will harm your growing baby. In fact, your baby won't even feel anything while you get a massage!
Things To Keep In Mind Before Using Massage Chairs

Here are a few things you must keep in mind before using these therapeutic chairs:
1. Avoid using massage chairs during the first trimester. The first trimester is the time when your body is transforming. The chances of miscarriage are high during the first three months of pregnancy.
2. Limit the time you spend on these massage chairs. Don't spend more than 15-20 minutes, though you might feel like taking a nap on the chair!
3. During the third trimester, don't put too much pressure on your growing belly. Don't try to squeeze your body onto the chair. If you are too big for a massage chair, don't use it.
4. Don't use a massage chair if you have:
High-risk pregnancy
Preeclampsia
History of pre-term labor
Swelling or severe headaches
Now, this list might scare you away from massages during pregnancy! But the fact is that a good massage, including one on a massage chair, has a lot to offer.
[ Read: Is It Safe To Use An Electric Blanket During Pregnancy ]
Benefits Of Massage During Pregnancy

A good massage is something we can all enjoy. But what does it have to offer during pregnancy? Here are some benefits of a massage during pregnancy:
1. Lowers Stress:
Prenatal massage helps manage the hormone levels in the body and lower stress, anxiety, and depression (1).
2. Eases Leg And Back Pain:

During pregnancy, you may end up with pain in the lower back and legs. Your growing uterus takes up a lot of space and puts pressure on your body. A good massage session can help ease this pain to a great extent (2).
3. Reduces Chance Of Premature Birth:

Contrary to belief, massage during pregnancy reduces the chance of premature birth (3).
4. Makes Labor Easy:

Research shows that massage therapy during labor ensures shorter labor and reduces chances of postnatal depression (4).
If you have no health complication, using a massage chair is safe. In fact, pregnant women can now use massage chairs made especially for them. Check with your doctor before you use one.
Make sure you visit a massage parlor of repute. So, Go ahead, pamper your body!
Did you enjoy a massage during pregnancy? Have you tried using pregnancy massage chairs? Tell us!

Recommended Articles:
The following two tabs change content below.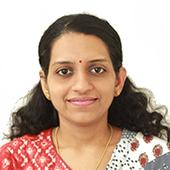 shreeja pillai
Shreeja holds a postgraduate degree in Chemistry and diploma in Drug Regulatory Affairs. Before joining MomJunction, she worked as a research analyst with a leading multinational pharmaceutical company. Her interest in the field of medical research has developed her passion for writing research-based articles. As a writer, she aims at providing informative articles on health and pharma, especially related to...
more