Medical marijuana, also known as medical cannabis, refers to cannabis used for the treatment of some ailments. The cannabis plant contains a group of compounds called cannabinoids, which bind to the naturally-occurring cannabinoid receptors in the brain.
The binding of the cannabinoid to its receptors leads to some therapeutic effects. But are the medicinal effects safe enough to outweigh the potential risks to children? In this post, MomJunction tells you why marijuana is used as a medicine, the concerns about its usage and the side-effects.
Health Conditions Where Marijuana Is Used As Medicine
Medicinal marijuana contains over a hundred unique compounds called phytocannabinoids. The ones with the maximum significance are delta-9-tetrahydrocannabinol (THC) and cannabinoid (CBD) (1). Quite often, the compounds are extracted from the plant and provided to the child as an oral liquid or lozenges. THC and CBD may provide potential relief from some medical conditions. THC is the plant's main psychoactive component, responsible for the feeling "high".
The following are the two most common medical conditions among children that may involve the use of medicinal marijuana. However, these are not approved by the US FDA (2).
Epilepsy: The cannabinoid CBD compound is likely to benefit a child with refractory epilepsy. CBD does not cause the "high," which is produced by THC. There is some evidence, which suggests that children with severe and chronic epileptic seizures may benefit from a controlled dosage of CBD. Some researchers noted a 50% decline in seizure rate among children who were administered a dose of cannabis-derived CBD for the treatment of epilepsy (3). There are also a few CBD-based liquid medicines that may provide relief from epileptic seizures (2).
Autism: A more recent research in CBD use for autism spectrum disorders (ASD) found it to be a "well-tolerated, safe, and effective option to relieve symptoms associated with ASD (4). It decreases irritability and anxiety. The study noted that 30% of pediatric patients showed significant improvement, while 50% displayed moderate improvement after six months of treatment. However, 25% of them had side effects, with the most common one being restlessness.
It improves spasticity, dystonia and sleep difficulties and might help to decrease symptoms in Tourette syndrome.
While there is more evidence on the efficacy of medicinal marijuana on children with epilepsy and autism, it has been in use for a few other medical conditions. However, the evidence is generic and not particular to children.
Crohn's disease: It is a type of chronic inflammatory bowel disease (IBD), which causes the digestive tract to stay inflamed (5). A research study found that THC-rich cannabis dosage can be an alternative to steroid-based medicines for individuals with Crohn's disease (6) because of the inflammation suppression properties of marijuana.
[ Read: Epilepsy In Children ]
Multiple sclerosis: A controlled dosage of medicinal marijuana may reduce muscle stiffness in persons with multiple sclerosis, a type of autoimmune disease where the immune system destroys nerve cells (7). However, there are some adverse effects, including psychosis, cardiovascular diseases, and cannabinoid hyperemesis syndrome.
HIV/ AIDS: There are only two FDA-approved medical marijuana drugs. Both dronabinol and nabilone contain THC and are prescribed to increase appetite in patients who have weight loss due to AIDS (2).
Cancer: Medicinal cannabis may help improve appetite and reduce anxiety among those undergoing cancer treatment (8).
Medicinal marijuana exists, and a few studies have shown that it can be used in the treatments of some ailments. But it is controversial.
What Are The Concerns About Using Medicinal Marijuana?
The main concern about the use of medicinal marijuana is its degree of true efficacy. The following are the significant points against the use of medicinal marijuana in children:
There is limited or inconclusive research on the use of medicinal marijuana for the treatment of various ailments in children and teenagers. Moreover, there are no standards yet on the ingredients, purity, strength, or safety of the drugs made from medical cannabis (9).
Research studies that note the benefits of medicinal marijuana conclude with recommendations for additional research (10). The US National Institute of Drug Abuse states that more large-scale clinical trials are needed to prove the efficacy of medicinal marijuana.
A study by the American Academy of Neurology did find the efficacy of cannabinoids in the treatment of neurological disorders. But it stated that more research is needed in understanding if medicinal marijuana can be designated the same status as conventional pharmaceuticals. The academy says (11), "Cannabinoids should be studied as other drugs are, to determine their efficacy, and when evidence is available, should be prescribed as other drugs are."
Most pediatricians do not prescribe medicinal marijuana except for patients voluntarily listed in clinical trials (12).
Research through clinical trials on medicinal marijuana for children is limited due to ethical concerns.
Some states in the US have legalized the use of medicinal marijuana. However, most studies that have found medical marijuana's efficacy in treatments have also shown that its use might have side effects.
Side Effects Of Medicinal Marijuana
The use of medicinal marijuana, even in prescribed doses, can cause the following side effects (13):
Nausea, vomiting
Sleepiness and in extreme cases lethargy and sedation
Weakness that may lead to fatigue and malaise
Faster heartbeat
Anxiety
Redness in eyes
Dry mouth
Disrupted sleep
Decreased motivation
Addiction
Mild cognitive decline
Schizophrenia
[ Read: Lung Cancer In Children ]
The use of medicinal marijuana can also increase the risk of addiction. Drug addiction can lead to several other social to medical problems.
Medicinal marijuana may help in treating the symptoms of some diseases, but it is not a standard medicine yet. The US FDA has not approved the plant due to the absence of large-scale clinical trials that prove its benefits. A pediatrician is quite likely to choose other medicines for safe treatment without the side effects caused by marijuana.
What is your take on the use of medical marijuana for children? Let us know about it in the comments section below.
References:
MomJunction's articles are written after analyzing the research works of expert authors and institutions. Our references consist of resources established by authorities in their respective fields. You can learn more about the authenticity of the information we present in our
editorial policy
.
Recommended Articles:
The following two tabs change content below.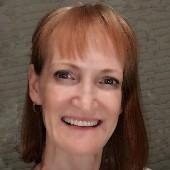 Dr. Elna Gibson
(MBChB, MMed, Paeds)

Dr. Elna Gibson is a general pediatrician. She did her MBChB and specialization as a pediatrician in South Africa at the University of Pretoria. She obtained MMed Pediatrics (masters) with distinction in 1993. As a young specialist, Dr. Gibson spent some time in the Netherlands, and then settled in the Vaal Triangle where she has practiced for 25 years. She...

more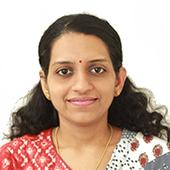 shreeja pillai
Shreeja holds a postgraduate degree in Chemistry and diploma in Drug Regulatory Affairs. Before joining MomJunction, she worked as a research analyst with a leading multinational pharmaceutical company. Her interest in the field of medical research has developed her passion for writing research-based articles. As a writer, she aims at providing informative articles on health and pharma, especially related to...
more