Dealing with Post Partum Skin Issues
Decisions. Right from the moment you know you're pregnant, you're training to make decisions. Big or small, you've got to be lightning fast with the precision of a ninja. From your diet to your doctor to your baby shower..everything revolves around planning and thinking on your feet. It's not easy.
Since no one trains for this and each pregnancy is unique, you can never be fully prepared. But I would love me some time-saving new mom hacks to get through it all. Wouldn't you?
MomJunction.com takes great pride in knowing the stories of thousands of mothers; their problems, their needs and ultimately their happiness.
So every now and then when our bloggers get to work and discover products that truly are pregnancy hack gems, you can be sure, you'll be the first to know. One such amazing product for skin care during and after pregnancy is Royal Indulgence Lodhradi – Skin Repair Face Pack.
A Multi Tasking Ayurvedic Formula for Problem Free Skin- Sounds Perfect For Busy Moms.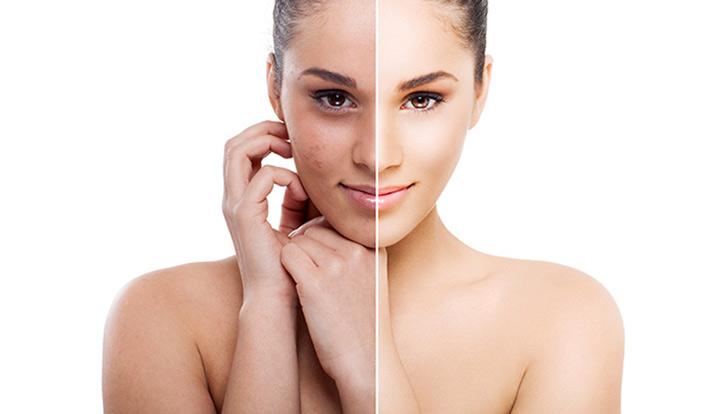 Royal Indulgence Lodhradi is an Ayurvedic herbal remedy that detoxifies and repairs your skin to heal and prevent a string of skin issues including pigmentation, acne, blemishes, premature ageing, collagen loss, the list goes on.
This herb infused treatment, rich in antioxidants and vitamin C, targets the root of all skin issues, as per Ayurvedic healing science- the accumulation of toxins due to pollutants and other factors like stress, diet, adulterated food, etc.
The formula uses a unique, combination of three effective herbs – Lodhra, Dhanyaka, and Vacha.
Lodhra boosts collagen and lifts your skin, reducing appearance of fine lines and wrinkles, making your skin appear tighter and youthful.
Dhanyaka packed with Vitamin C , gives a healthy dose of antioxidants, getting rid of dead skin hence dullness and is majorly responsible for lightening skin and blemishes.
Vacha stimulates and increases blood flow to the skin cells, so your skin remains oxygenated and revitalized. It also helps protect your skin against various pollutants.
Why Are We Suggesting Royal Indulgence Lodhradi For Moms?
It's a detoxifying treatment to repair and enliven skin that has been put through a lot both, externally and internally. Sounds familiar?
During and Post pregnancy it's common for mothers to struggle with an alarming number of skin issues. Additionally, with your new hectic Mom schedule, it's hard to make time for yourself. A treatment like this sits perfectly in your routine with it being super easy to follow. Also, it's a 100% natural so you don't have to worry about unpleasant chemicals or scary side effects.
Final Call: What We Love About Lodhradi And What We Don't:
The Good Bits:
It's natural, herbal and effective. (95% success rate)
It's an all in one solution for skin care which makes it time saving and easy to follow.
Instant radiance after every use.
Reduced tan and pigmentation in 2 weeks.
Reduced appearance of acne, blemishes, and scars in 4 weeks.
Reduced appearance of pores and tightness of skin, especially near mouth and corners of the eyes, in 7 weeks.
Completely renewed skin with visible difference in firmness of skin, giving a 'bouncy' feel in 10 weeks.
99.9% replenished skin cycle with 99.9% elimination of free radicals from skin, making you look brighter, fairer and making your skin appear younger.
The Bad Bits:
 The pack stings a bit while it detoxifies; Reviewers have experienced a mild to moderate burn which subsides quickly after and reduces after 1st few uses. Mixing the pack with milk reduces the intensity of the burn. It's a wee bit uncomfortable but safe otherwise.
Some reviewers didn't like the smell of the product; guess that's a personal preference, thought we'd let you know anyway.
Overall Rating – We'll give it a 9/10.
The following two tabs change content below.
Latest posts by MomJunction (see all)