Mood swings are common during pregnancy, owing to the hormonal, physical, and emotional changes happening within you. While you cannot avoid them, you can deal with them to make your pregnancy less stressful.
Read this MomJunction post to find out the reasons behind your many moods during pregnancy and how you can manage them.
Causes Of Mood Swings During Pregnancy
A lot of changes happening in the body, both physically and mentally, could be responsible for mood swings throughout the pregnancy.
Hormonal fluctuation is perhaps the most common cause of mood changes. When you get pregnant, the level of pregnancy hormones (progesterone and estrogen) increases. This usually results in feelings of anxiety, sadness, fear, and frustration, which can lead to depression (1).
Extreme tiredness and morning sickness are generally experienced during the first and second trimesters. These could be responsible for changes in your mood. You may have a mix of emotions, such as forgetfulness, moodiness, and even anxiety (2).
Lack of sleep, due to the growing belly and other pregnancy changes, is another cause of mood swings. Insufficient sleep can make you feel irritated and cranky.
Irrespective of the causes behind them, mood swings could be managed.
[Read: Measures To Control Anger During Pregnancy]
How To Deal With Mood Swings During Pregnancy?
A healthy diet, combined with a few lifestyle changes, might help you relax and manage your mood better.
Indulge in meditation and yoga: Most pregnant women go through feelings of anxiety, depression, and sadness. According to a study, yoga and meditation practices during pregnancy could help reduce the symptoms of depression (5).
Get proper sleep: Lack of sleep might be a common cause for mood swings. Try to minimize sleep disturbances by creating a comfortable sleep routine, wear loose/comfortable clothes, dim the lights in your room, avoid using gadgets before sleep, and use pillows for support. Try to get eight hours of sleep daily and an afternoon nap.
Get a prenatal massage: A prenatal massage might relieve your muscles and reduce pain, and aid in the functioning of the lymphatic and circulatory systems. This could improve your mood and help you to stay calm (6).
Pamper yourself: You could consider trying simple yet fun activities like shopping, eating something that you are craving, going for a walk with your partner, watching a movie, or spending some quality time with your loved ones. Anything that makes you feel better works. Indulge in a hobby which you enjoy.

Talk to your partner: Sometimes, just talking to your partner about your feelings can help you relax. Vent out when you need to, and don't stress yourself by overthinking everything.
Stay mindful of various pregnancy-related aspects: You might have a lot of fears about pregnancy and childbirth. Some could be valid, but others could probably be due to a lack of knowledge. So, talk to your doctor and clear any doubts you have about the pregnancy, diet, tests, prenatal care, or health conditions and make the right decisions.
Stay healthy: Health conditions (gestational diabetes, hyperthyroidism, or anemia) could make you stressed out as well. Do not neglect them or overthink them. Instead, focus on managing them by taking medicines and following the suggestions of your doctor.
It's Okay To Have Mood Swings
Know that it's okay to feel whatever you feel during pregnancy. Don't fight it or dwell on it. Accept how you feel and follow the tips to manage your moods for better psychological and physiological health. Knowing that your feelings can be managed can reduce your stress significantly. All you need to do is make small lifestyle changes and find more ways to feel better and enjoy the pregnancy.
Do you have any experiences to share about your mood swings during pregnancy? Do let us know in the comments section below.
References:
MomJunction's articles are written after analyzing the research works of expert authors and institutions. Our references consist of resources established by authorities in their respective fields. You can learn more about the authenticity of the information we present in our
editorial policy
.
Recommended Articles:
The following two tabs change content below.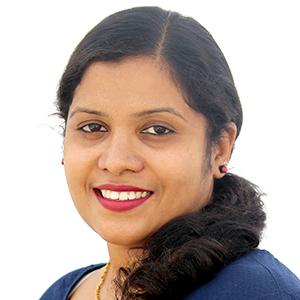 Rebecca Malachi
Rebecca is a pregnancy writer and editor with a passion for delivering research-based and engaging content in areas of fertility, pregnancy, birth, and post-pregnancy. She has been into health and wellness writing since 2010. She received her graduate degree in Biotechnology and Genetics from Loyola Academy, Osmania University and obtained a certification in 'Nutrition and Lifestyle in Pregnancy' from Ludwig...
more