Getting a mother-son tattoo can be a fun idea to cherish and celebrate this beautiful bond. A mother's love for her son cannot be put in words. She is his strongest pillar of support and his best friend for life. A mother guides her son on the righteous path and always prays for his well-being.
On the other hand, the son takes care of her as he grows and fulfills all her needs. A dedicated tattoo acknowledging a mother and son's beautiful relationship can make this everlasting bong stronger.
If you are the one who loves the idea of tattoos, explore some interesting tattoos for mother and son in this post.
Interesting Mother-Son Tattoo Ideas
Read on to check out some wonderful mother and son tattoo ideas that mark your relationship for eternity.
1. Infinity
It is a contemporary tattoo idea that a mother and son duo can get. Infinity symbolizes unending affection, eternal love, or a limitless bond. This idea perfectly suits the relationship between a mother and her son. If you don't want just an infinity, go for variations such as infinity with an anchor, infinity with love, double infinity symbol, and many more.
2. Four-leaf clover
It is an elegant design that symbolizes love and hope. It is also a positive symbol that signifies good luck. So if both the mother and son think they are lucky to have each other in life, then this tattoo could be a perfect choice.
3. Anchor
An anchor tattoo signifies strength, and it is mainly dedicated to a person who has always been at your side in difficult times. It is a classic design, which can be inked in different variations — with names, letters, feathers, or using different colors. An anchor tattoo can be a good way to suggest that you both hold on to each other during both good and bad times.
4. Heart
A mother and her son share a close relationship with each other. Their hearts are always connected, whether or not they are together. If you are looking for a small yet powerful design, then a small heart would be an apt choice. It symbolizes your bond and is a classic symbol of love.
5. Heart and ribbon
This is a common symbol of love. It signifies adoration for your loved one or a family member. A mother and son duo can choose this design and get matching tattoos. A son can have 'mom' inked in the heart, while the mom can have 'son' or the 'son's name' tattooed inside the heart.
6. Quote
If you believe in words more than you do in patterns and symbols, you can get small yet powerful quotes as tattoos. For instance, a mother can choose 'You're my life.' And the son can pick 'You're my world.'
7. Bow and arrow
This is a classic design that showcases power and strength, apt to describe the relationship between a mother and her son. A bow and arrow tattoo also represents a sense of direction. A mother guides her son early on in his life, and later, the son becomes the one to show the direction to his mother.
8. Fingerprint heart
This is a sweet and tiny pattern for a tattoo. It honors the love between two people. And it is a good option if the mother and son want to get a small yet adorable tattoo inked to flaunt their bond.
9. Mama bear and baby bear
Mama bear is known for her strength and affection that she gives to her babies. A mama bear and baby bear tattoo signifies the sweetest bond shared between a mother and a son. If you think your mother and son relationship is sweet and strong, then you can consider these tattoos.
10. Flower
A flower is a symbol of purity, a quality that we can attribute to the relationship between a mother and a son as well. You can pick a flower that you both want inked, or choose different ones. The mom could get the son's favorite flower, while the son could get his mom's favorite flower inked. Along with the flower, you can ink each other's names too.
11. Feather
A feather symbolizes many things – faith, strength, freedom, and power. All of these are synonymous with the mother-son bond. A feather tattoo looks decent and reflects a strong bond. It can be inked on hands, at the back or side of the neck, and even on the ankle.
12. Mother and child
This is a beautiful tattoo that represents care, love, and a deep connection. Both the mother and son can get the same tattoo and cherish the bond they share.
13. Puppy love
If you share your love for dogs, you could both get a matching puppy tattoo. There are several puppy tattoo variations you can pick from – the paws, paws with heart, or a puppy face. If you have a pet that you two love, get the name or the picture of the puppy inked.
14. Sun, moon, and stars
You can find plenty of designs in this combination. The Sun, moon, and stars combination suits every mother-son duo who are religious, spiritual, or believe in supernatural powers. This pattern also represents nature and power.
15. Mama and baby bird
A mama and baby bird tattoo can also be used to depict the relationship between a mother and her son. This tattoo is cute and represents a mom's love and care for the son.
16. Forever tattoo
A mother's love for her son and the son's respect for his mother are forever. So a 'forever' tattoo could also be a great idea to represent the relationship between a mother and son. You can find different variations of this, including the word forever with infinity, forever with a heart, or just the word in a font you choose.
17. Music notes
This tattoo suits the mother and son duo, who are music lovers, singers, or musicians. You can get this simple yet popular pattern of music notes inked on you.
18. Triquetra
The Triquetra or trinity knot is a Celtic design. It means an eternal circle of life and death or a union of God's love. If you are looking for a spiritual tattoo design, then this design could be a decent choice for both the mother and son.
19. Maple leaf
It is a symbol representing strength and endurance. A mother develops endurance when raising a child and teaches her son to be strong in the face of adversity. A maple leaf tattoo is a good option if you're looking for a matching mother-and-son tattoos.
20. Unicorn
A unicorn is a powerful animal, also associated with magic and fantasies. The relationship between a woman and her son is both magical and powerful, making the unicorn a cool mother-son tattoo idea.
21. Friendship knot
A ribbon bow or friendship knot could be looked at as the modern symbol for friendship. If you think your mother-and-son bond is casual and sweet as a friendship bond, then you can get this tattoo.
22. Mountain
The mountain symbolizes power, a connection with nature, and overcoming obstacles. A mother is a source of power for any son. And later on, a son becomes the strength of his mother. A mountain tattoo, therefore, could be a good choice.
23. Faith
When you both hold a positive attitude towards life and have a firm belief in God and faith in each other, then a tattoo of the word 'faith' would be well suited.
24. Diamond
Diamond is a stone that signifies strength. And a mother and son's relationship is as strong as a diamond. Both of you can get a small diamond inked and flaunt your tattoos.
25. Star
A mother and a son are good luck for each other. And to symbolize this, you both can have a tattoo of a star. You can find a variety of patterns such as one star, a few stars in line, or scattered stars.
26. Guitar
This is yet another idea for a mother-son duo that loves music or produces it. If either of you plays the guitar and have fond memories involving it, a guitar tattoo can be a good idea. The guitar is also a modern design that will make you both look cool.
27. Plane tattoo
Do you both travel a lot? Are you both travel buddies? Then what can be better than a plane tattoo signifying that you both love traveling and exploring the world together? Also, a plane tattoo signifies growth and creativity. It is a fun way to show off how cool your mother-and-son relationship is.
[Read: Thoughtful Letters To Mom]
28. Snowflake tattoo
There are a lot of meanings to a snowflake tattoo. Purity, uniqueness, beauty, gentleness, and knowledge. All of these also define the relationship shared between a mother and a son. It could be a good choice of matching tattoos for mommy and her boy. You could pick a simple design or an intricate one.
29. Wave tattoo
Wave tattoo represents a lot of things such as nature, soul, independence, and strength. And the relationship between a mother and son stands on all these elements. A wave tattoo suits both of them.
30. Sailboat tattoo
A mother and son motivate each other to survive, even in difficult situations. A sailboat tattoo signifies the same.
31. I-love-you tattoo
This tattoo is not just meant for couples. It is for every relationship where two people love each other without bounds. A mother and son love each other unconditionally and can get the phrase 'I love you mom/son' tattooed to show their love for each other.
32. Heartbeat tattoo
It is a cute tattoo that symbolizes the warm love, strength, and life that a mother and son share. The heartbeat/echo cardio symbol could also be extended to join the words 'mom' or 'son.'
33. Lotus tattoo
Lotus stands for strength and beauty. The relationship between a mother and son is not only beautiful but also powerful. And a lotus tattoo could be a good idea for matching tattoos.
34. Unalome tattoo
It is a Buddhist symbol that means the peace that leads to enlightenment. A mother and son give each other peace when it is most needed in life. This spiritual tattoo can be the right option for a mother and son.
35. Palm tree tattoo
This is a symbol for immortality and eternity, which is how a mother and son's relationship is. A small, cute palm tree on each of your hands can be a great way to show the never-ending love between a mom and the son.
Sons share a beautiful and unique relationship with their mothers. He adds more happiness and bliss to his mother's life from the day he is born. To cherish this profound love and make the bond more memorable, you could consider getting a mother-son tattoo. This article provides you with various tattoo ideas that celebrate the love of a mother and son. So, pick a tattoo that symbolizes your relationship and resonates with your style and personality. Get inked to constantly remind yourself of this special relationship even when you are away from each other.
Key Pointers
Mother-son tattoos are a fantastic way to express the bond.
An infinity tattoo shows that the love that a mother-son duo share is infinite. Similarly, an anchor sign shows they belong to the same roots.
Similar heart-shaped tattoos, fingerprinted hearts, or the same quote will make great mother-son tattoos.
The following two tabs change content below.

Shikha is a writer-turned-associate editor at MomJunction. Having done a certification in Relationship Coaching, her core interest lies in writing articles that guide couples through their courtship to marriage and parenthood. She also specializes in baby names. Being a postgraduate in Human Resources from Jawaharlal Nehru Technological University, she likes understanding people and their relationships. This reflects in her relationship...
more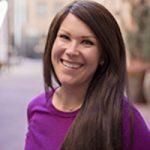 Ashley Baldwin
(Licensed Professional Counselor)
Ashley Baldwin is a Licensed Professional Counselor (LPC) who specializes in Perinatal Health. After her Master's in Counseling, she did certifications in Perinatal Mental Health and is a Certified Addictions Counselor (CACII), with more than 13 years of counseling experience. She has been private practice since 2018.    Ashley has a passion for helping women during all of the seasons...
more