As much as we love our mothers, we tend to forget or neglect to express our love or thank them for everything they do for us.And every mom deserves anincredible gift as a token of affection and gratitude from the children.
Make this Mother's Day a memorable one for your mom by buying her the most thoughtful gift. We have come up with some of the best Mother's Day gift ideas to help you find the perfect one for your dearmom. Select from the list of meaningful and unique Mother's Day gift ideas and make her heart melt with love.
21 Best 'Mother's Day Gift Ideas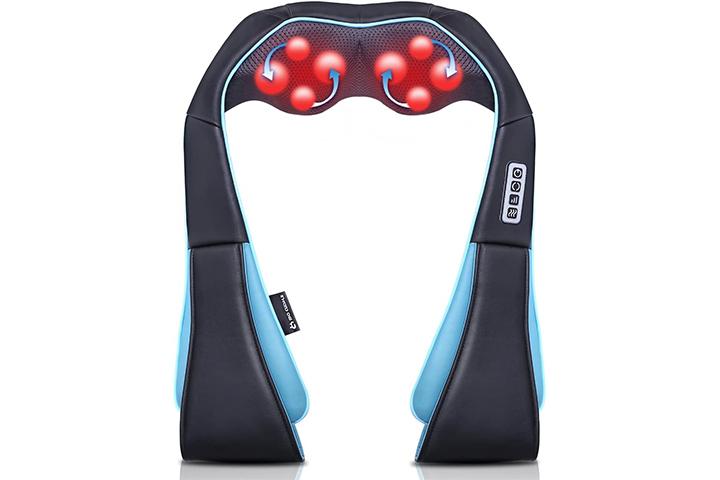 The massager from MoCuishleis one of the best gifts for Mother's Day. The shoulder and neck massager with eight kneading nodesoffers much-needed comfort by relaxing the muscles and tissues. Designed for use on the shoulder, neck, lower back, upper back, legs, thighs, calves, feet, and arms,ithas an optional heat function to relieve cramps, tensions, and pain by improving blood circulation.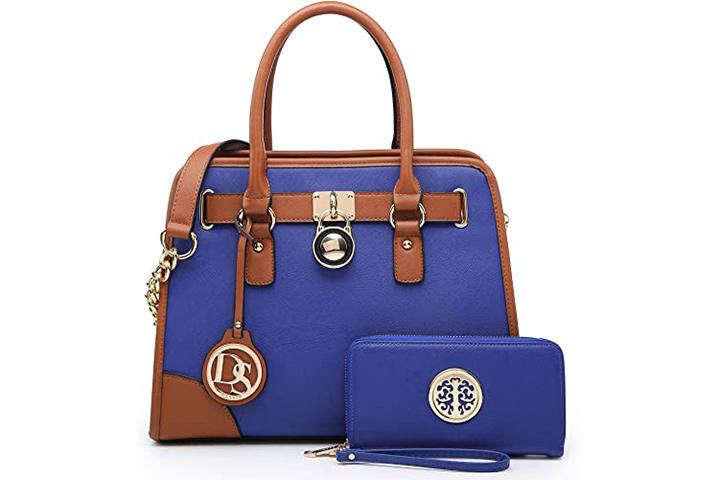 Made of vegan leather, the Dasein set includes one handbag and wallet with a crosshatch texture. The handbag measures 13.5×10.5x6in and the wallet measures 7.5x4x0.8in witheight slots. It is a useful Mother's Day gift that she can carry when shopping, traveling, or going to the office. You can find it in multiple bright colors.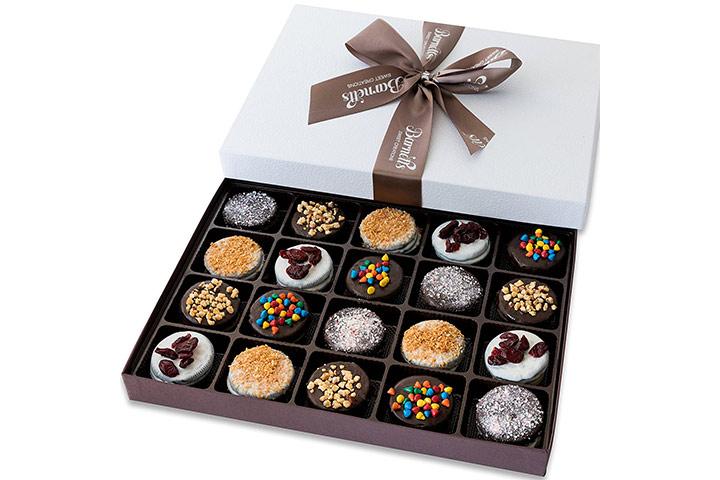 For moms who love chocolates and cookies, this box from Barnett's makes a sweet and thoughtful gift.Itis an assortment of 20 sandwich cookies that are covered with chocolate. Handcrafted with high-quality ingredients like chocolate, delicious nuts, and toppings, these cookies are packed beautifully in a classy modern box. You can send this as a personalized gift to your mom with a sweet message on her special day.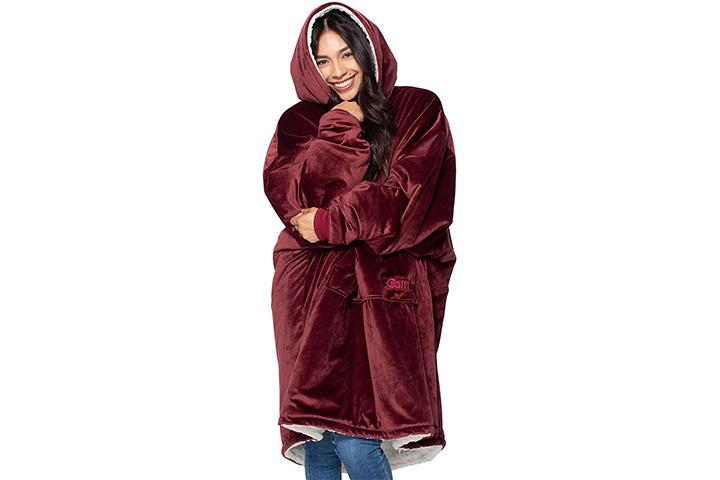 Your mother wouldlove this wearable blanket available in attractive colors. The cozy and warm wearable blanket comes in one size and makes a comfortable optionto keep her warm during winter. It even comes with a pocket and a big hood for added comfort. The unique blanket makes a cute Mother's Day gift.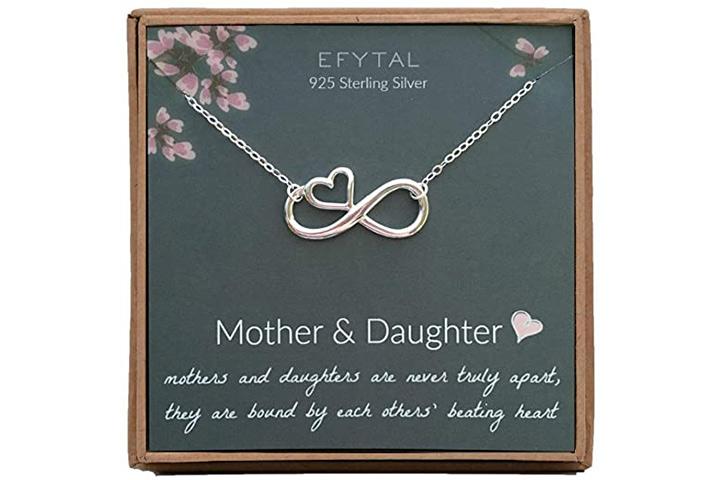 Express your love for your mother with this beautifully designed infinity pendant embedded with a heart. Made of 925 sterling silver, it makes one of the best Mother's Day gifts to tell her that she holds a special place in your heart. It comes with a strong and elegant chain, a gift bag, and a notecard to put down your warm wishes.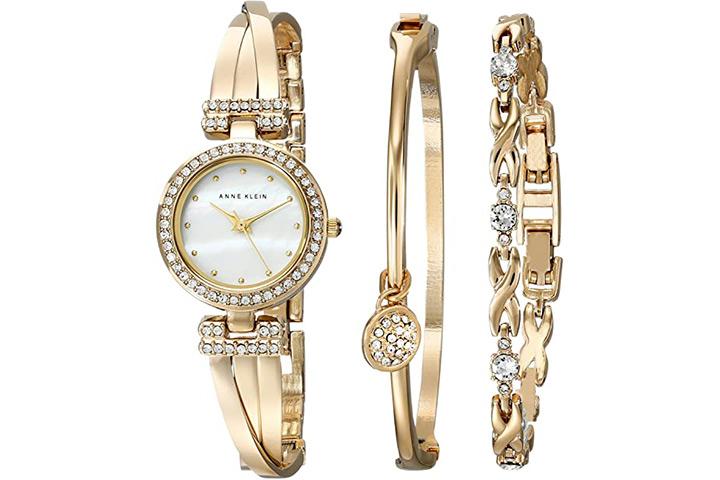 Surprise her with one of the most beautiful Mother's Day gifts ideas this year—a set of two bracelets and one bangle watch in gold-tone with Swarovski crystal accents. It can be a fantastic gift ,as it is is resistant to water and expresses your everlasting love. The pearl dial and Japanese quartz movement add to the elegance of this ensemble.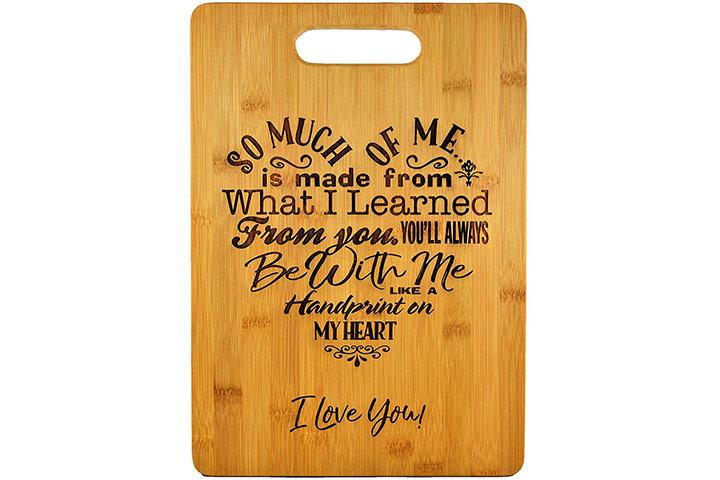 For mothers who love to cook, this cutting board can beathoughtful and cool Mother's Day gift idea. Itis a specially designed bamboo board for moms with a love poem engraved on it. The reversible board hasone side curated for culinary purposes. This lovely present also makes a beautiful Christmas gift for your loving mom.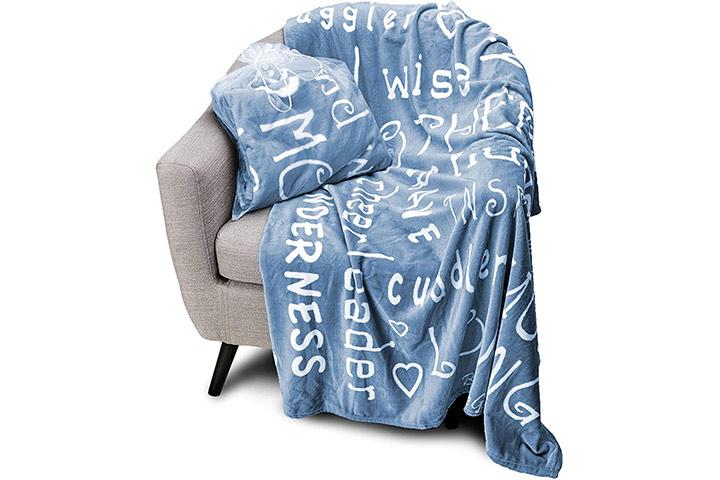 Use this amazing Mother's Day gift idea to give her the warmth of your love. A beautifully crafted fleece throw blanket covered with lots of words expresses love and happiness. She canenjoy the warmth of theblanket anywhere in the house – the porch, the sofa, or her bed.. Gift your mom this super cozy and soft throw blanket that makes a fantastic present for her.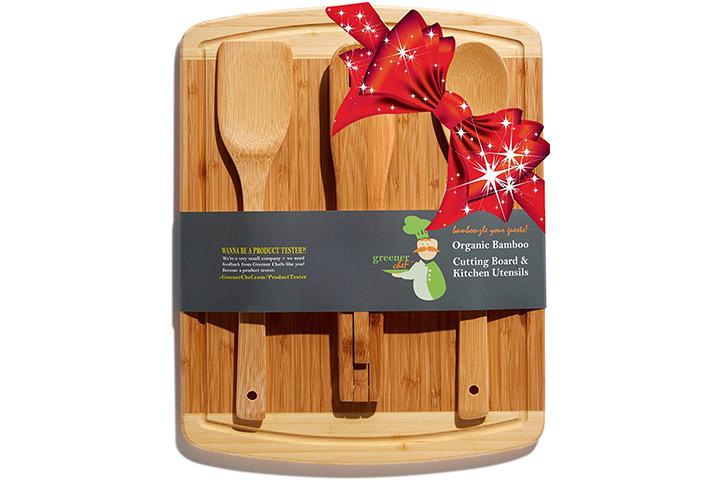 The set of a bamboo cutting board from Greener Chefincludesa salad tong, a wooden spoon, and a wooden spatula. The multipurpose board can also be used as a cheese platter or wood charcuterie board. Made of all-natural material, this can bethe top Mother's Day gift idea for a mom who enjoys cooking.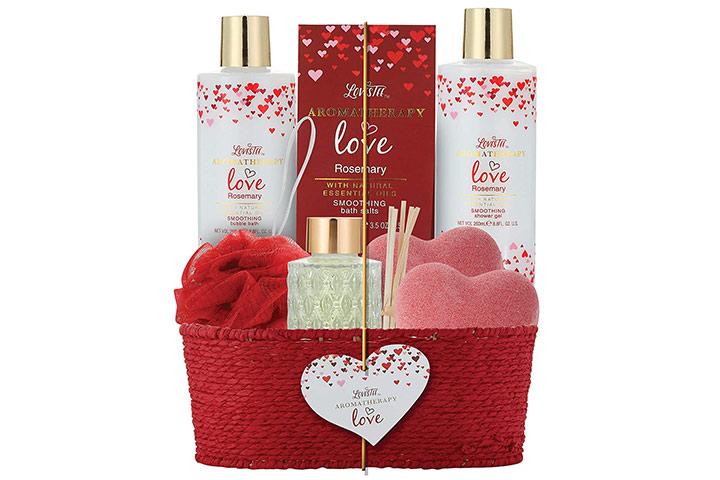 Pamper your mother with your love with this basket of bath and body that includes a bubble bath, a shower gel, an essential diffuser oil, bath salt, large-sized heart-shaped bath bombs, and a bath puff. Let her indulgeher senses and comfort her body with this unique Mother's Day gift that also makes a perfect wedding or anniversary gift.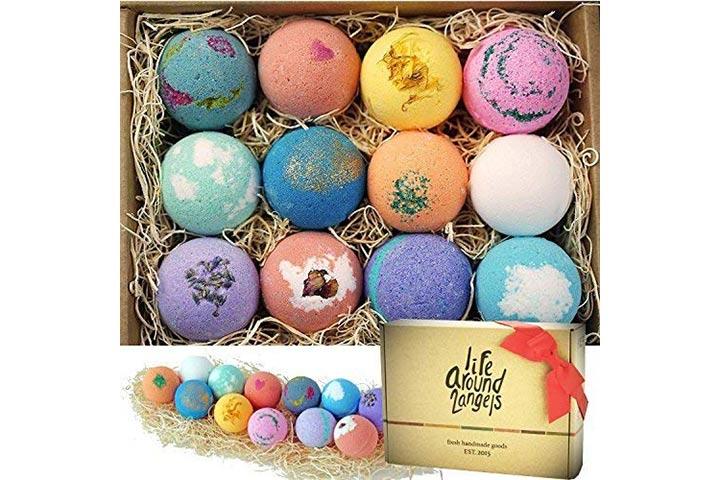 The assortment of 12 handcrafted therapeutic bath bombs can bring a smile to your mother's face. Each individually wrappedbath bomb is loaded with moisturizing properties. Made of high-quality natural ingredients, they do not stain the bathtubs and can make her feel special and relaxed every time she uses them.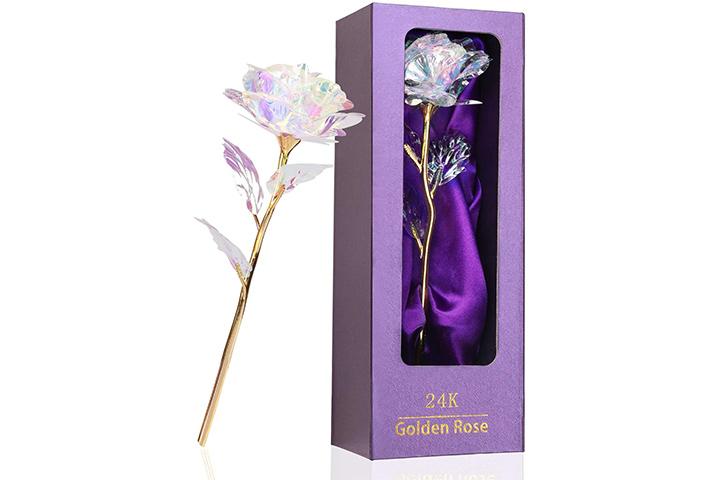 Gift your mom a flower that is never going to fade. Handcrafted by artisans, this artificial rose flower represents love, and the 24k golden foil stands for eternal love. Packed in a beautifully designed box, this immortal flower makes the best mother day gifts idea because she is an epitome of timeless love.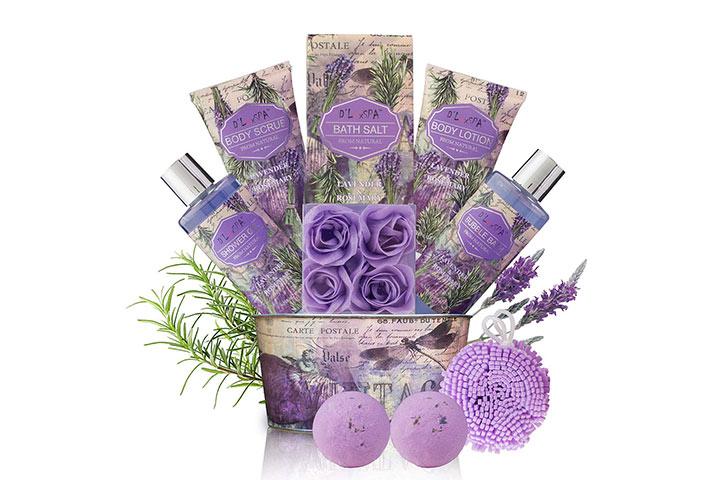 Gift your mothera 13-in-one spa and bath set that includes everything she needs for a relaxing bathing experience. Packed with elegance in a basket made of Galvanized tin, this lavender and rosemary bath kit is curated to offer a relaxed and stress-free experience to your mom,who takes care of you.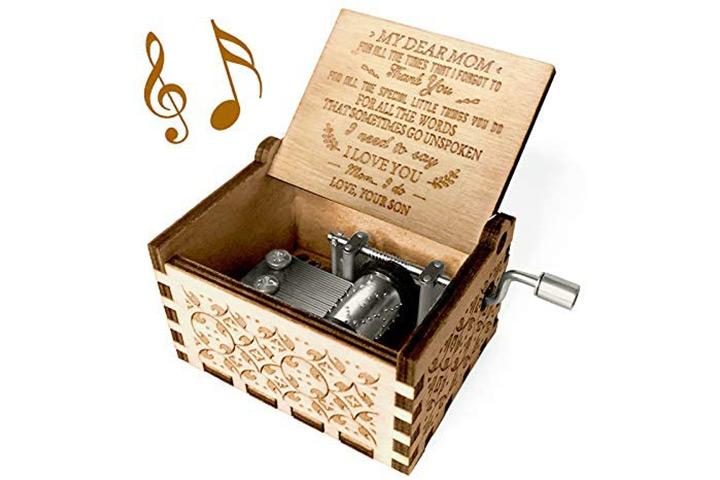 The exclusive music box made of wood makes an exceptional present from a son to a dotingmother. A palm-sized box created with perfect music movement does not require batteries to run. Just turn the handle and enjoy melodious music andexpress your love to her with this heartfelt gift on Mother's Day.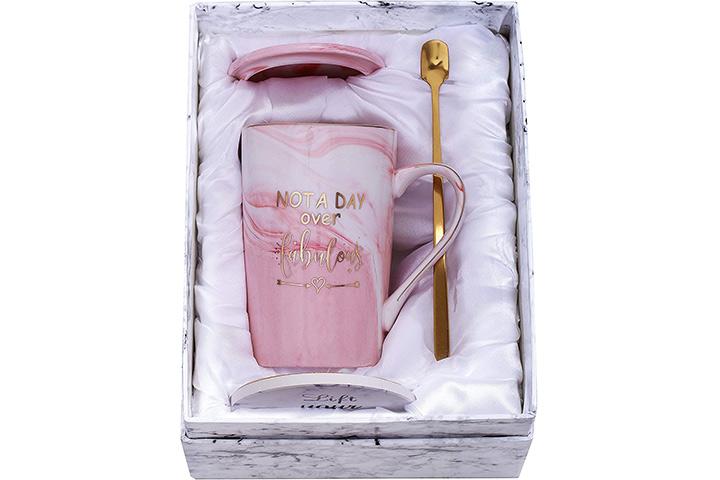 A beautiful, handmade mug makes a lovely Mother's Day gift idea. Embedded with "Not a Day over Fabulous," this mug comes with a cup lid, a spoon, an absorbent coaster, and also a greeting card to pen down your feelings. Every time she is going to sip her coffee or tea, she will remember your love.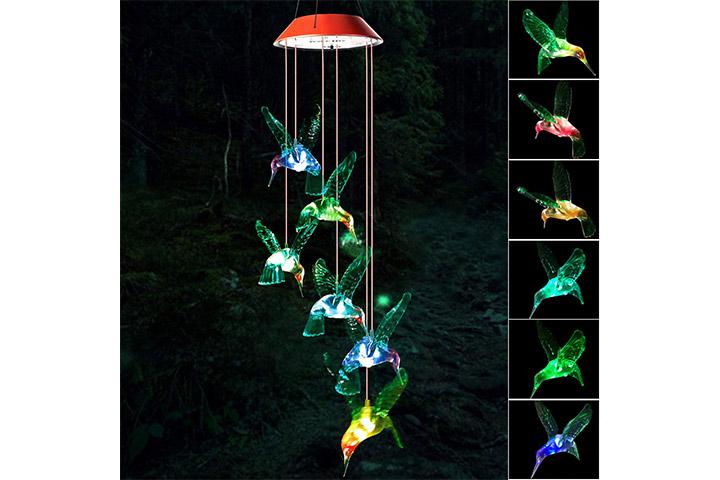 Treat her ears with the music of hummingbird chime. The specially designed chimeis moisture-proof and can be used indoors and outdoors. Lightweight and powered with a solar supply, it makes the hummingbirds automatically glow in the dark.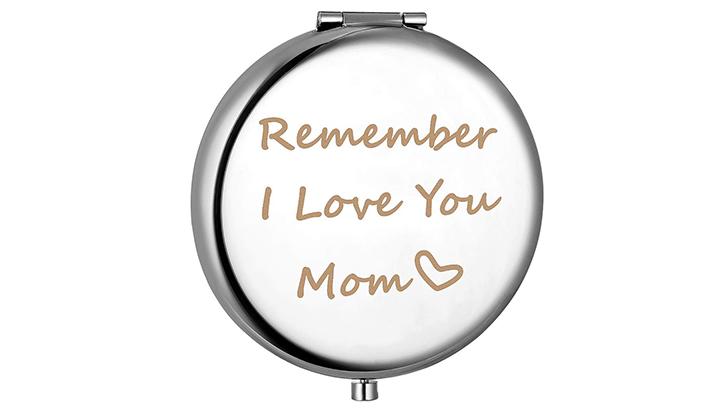 The compact mirror for traveling has the phrase "Remember I Love You, Mom" engraved. The lightweight makeup mirror has a perfect size, making it easy to carry in the handbag. One side offers a clear reflection, and the other side provides magnification for in-depth detail. Have her carry your love wherever she goes with this sweet, little Mother's Day gift.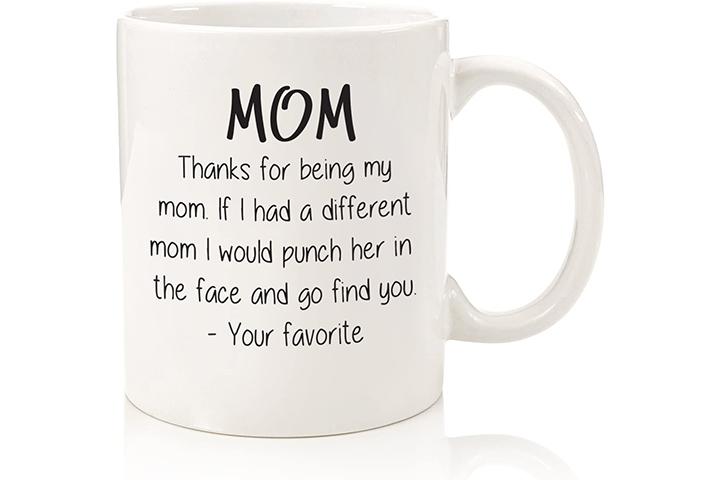 Made of premium white ceramic, the beautiful coffee mug has different designs on both sides. The microwave and dishwasher-safe body with a humorous message can always make her smile. Each of these mugs is boxed individually with colored tissue paper or bubble wrap for complete safety.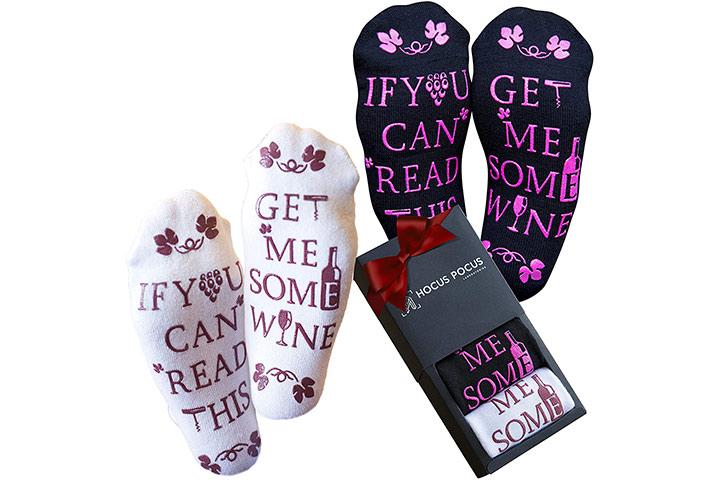 It is a funny Mother's Day gift idea for a mother who loves humor. Wrapped in a beautiful box, the two pairs of luxury wine socks come with a unique message that reads, "If You Can Read This Bring Me A Glass Of Wine." Designed for wine enthusiasts, it makes an excellent gift for your mom if she loves having a glass of wine anytime, anywhere.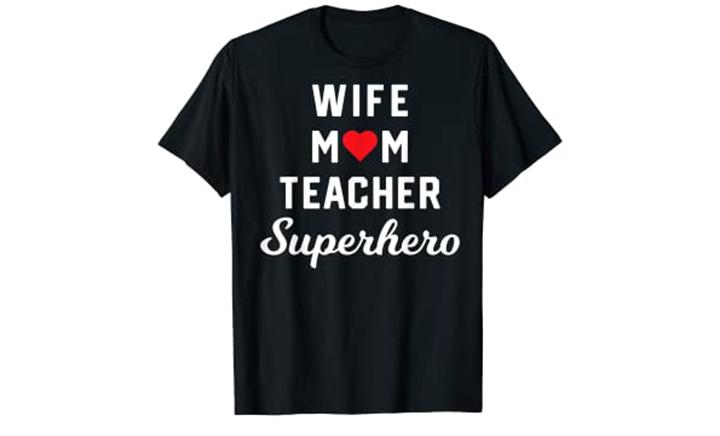 Gift your superhero mom, who is also an amazing wife to your dad and a great teacher, this lovely t-shirt that makes a thoughtful idea on Mother's Day. The unique t-shirt is available in five different colors and can be machine-washed easily. It can be a cute Mother's Day or Christmas present for her.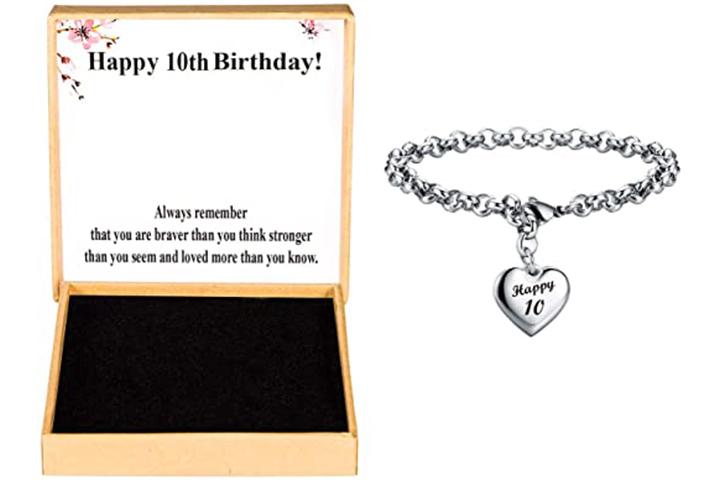 Made of 316L stainless steel with premium ion plating, this smart bracelet comes with a heart charm embossed with a number. Designed to last forever, this beautiful bracelet comes wrapped in a jewelry gift box and makes a special present for your mother, who holds a special place in your heart.
Mother's Day is an opportunity for every child to express their love to their mothers, who have always been the unconditional support in life. While it may not be possible to get a gift as unique as your mom, you can get close with some of the cool and thoughtful gift ideas on our list. Finding a thoughtful and meaningful present for your loving mom will not be a tough challenge as you have pretty good choices on the platter.
Recommended Articles: