The pediatric version of Motrin for children is used to treat pain and fever. It is an over-the-counter medicine that contains Ibuprofen of the non-steroidal anti-inflammatory drug family. The working mechanism involves the interference of prostaglandin production. Prostaglandins are a group of compounds that induce swelling and pain following an injury (1).
Some other medicines, such as Nurofen, Ibugesic, and Brufen, also consist of the same drug as their main ingredient. Additionally, Ibuprofen can also be used in combination with paracetamol.
Read on to learn more about Motrin, including its variants, safety for children, required dosage, and more.
What Are The Variants Of Motrin?
The Motrin brand of ibuprofen is available in two variants for children (2) (3).
 Infant's Motrin: The manufacturer makes this version for infants of six to 23 months old. It is available in oral suspension (liquid) form only.
Children's Motrin: It is meant for children from the age of 24 months to 11 years. You can buy this version either as a liquid or as a chewable tablet.
Each variant comes with guidelines about the dosage based on the weight of the child (4).
Is Motrin Safe for Children?
Motrin is a relatively safe medicine to use, provided it is given within the prescribed dosage.
A clinical and safety review of the medicine showed that short-term (less than seven days) use of ibuprofen has good safety and tolerability among pediatric patients (5). Nevertheless, it is always important to talk to your child's doctor before giving Motrin to your child especially if the child is less that two years old.
According to the US Food and Drug Administration (USFDA), the safety and effectiveness of Motrin suspension below the age of six months have not been established (6). Therefore, never give Motrin to a baby younger than six months, without doctor consultation.
What Is The Safe Age To Start Motrin Dosage?
Since the safety of the drug is not established among infants, it is ideal to consult a doctor before administering Motrin to babies and toddlers. The manufacturer recommends doctor's consultation for using Children's Motrin for children under the age of two years. Do not give Ibuprofen more that four times in 24 hours without a discussion with your healthcare provider.
Infant Motrin dosage chart as recommended by the manufacturer
Weight
Age
Dose
NA
Under 6 months
Consult your doctor
12-17lb (5.4-7.7kg)
6-11 months
1.25ml
18-23lb (8.1-10.4kg)
12-23 months
1.875ml
(2)
Children's Motrin dosage chart as recommended by the manufacturer
Oral suspension 100mg/5ml
Weight
Age
Dose
Under 24lb (11kg)
Under 2 years
Consult your doctor
24-35lb (11-15.9kg)
2-3 years
5ml
36-47lb (16-21.9kg)
4-5 years
7.5ml
48-59lb (22-26.9kg)
6-8 years
10ml
60-71lb (27-31.9kg)
9-10 years
12.5ml
72-95lb (32-43.9kg)
11 years
15ml
(3)
Chewable tablets 100mg/ chewable tablet
Weight
Age
Dose (chewable tablets)
Under 24lb (11kg)
Under 2 years
Consult with your doctor
24-35lb (11-15.9kg)
2-3 years
1
36-47lb (16-21.9 kg)
4-5 years
1 ½
(4)
Note: This is a dosage chart indicated by the manufacturer, if your child's doctor prescribes a different dosage, then you should follow it.
Who Should Not Take Ibuprofen (Motrin)?
Ibuprofen may not be suitable for children:
Known to have an allergic reaction to ibuprofen or have a history of drug allergies.
Who have asthma, liver, kidney problems, heart problem, or inflammatory bowel syndrome (7)
Side Effects Of Motrin In Children
Motrin is generally well-tolerated by children; however, there could be a few side effects:
1. In some children, especially in those who are allergic to aspirin, ibuprofen can cause allergic reactions such as:
Hives
Facial swelling
Asthma
Shock
Skin reddening
Rash
Blisters
If you find any of these symptoms in your child, stop using the medicine, and seek medical consultation.
2. Ibuprofen might cause stomach bleeding if your child:
Has a previous history of stomach ulcers or bleeding problems
Is on an anticoagulant or a steroid drug
Is taking other drugs containing NSAIDs (aspirin, ibuprofen, naproxen)
Has taken Motrin for a long time
3. Severe sore throat accompanied by high fever, headache, nausea, and vomiting may occur in some children, especially under the age of three years when given for several days.
So, always consult your doctor before giving this medication for your child, also, strictly follow the prescribed dosages (3).
Never give Ibuprofen to a child that might be dehydrated due to any reason, such as vomiting or diarrhea, without first seeing your healthcare provider.
Symptoms Of Motrin Overdose In Children
Accidental overdose of Motrin can cause adverse effects in children. Symptoms of Motrin overdose include:
Nausea, vomiting, dyspeptic symptoms, and abdominal pain.
Renal failure
Generalized seizures, depressed level of consciousness and apnea (8)
Slurred speech
Leg swelling
Trouble breathing
If you are giving Motrin for the first time, then it is advised to carefully read the instructions and measure the dosage accurately to avoid overdosing your child. If accidental overdosing occurred and you noticed any of these symptoms, then take your child to the doctor.
Frequently Asked Questions
1. How often can I give Motrin to my child?
The dosage would be prescribed by your doctor. The manufacturer states that a dose could be repeated every 6-8 hours. But, it should not be given more than four times a day (2) (3).
2. Can I mix children's Motrin with milk?
According to the NHS, you can give your child milk or juice straight after giving ibuprofen (Motrin). However, do not mix the medicine with juice or milk as the child may not get the complete dosage if they do not finish the drink (7).
3. What precautions do I need to take while giving Motrin to my child?
Read the label on the drugs carefully and make sure you are buying the right strength medicine.
Strictly adhere to the dosage prescribed by the doctor, measure the liquid syrup using the measuring device provided, and not kitchen spoons.
If you ever missed a dosage, and if it is time for the next dose, then follow your original schedule, and never give double doses or back to back doses.
4. Can I give another painkiller along with Motrin?
It is not advised to give more than one painkiller at a time (unless suggested by your doctor). In such a case, paracetamol is the only painkiller that is safe to give along with ibuprofen. But, never give them without consulting with your doctor (7).
Motrin for children is prescribed to treat pain, fever, and inflammation. It is the brand name of ibuprofen, and it is relatively safe if given in the right dosage. Although it is available over-the-counter, it is recommended to seek a pediatrician's advice to know the proper dosage for your child. It is contraindicated if the child has a history of allergic reactions to the drug, heart problems, kidney problems, or asthma. Always keep the medication away from children and seek medical care for side effects or overdosing.
This post is for informational purposes only and is not a replacement for a doctor's consultation. Do not use any medication without talking to your doctor.
Infographic: How Ibuprofen May Affect Stomach Functioning?
NSAIDs such as Ibuprofen have been found to affect the gastric mucosa adversely. Understanding these side effects may help devise strategies to reduce them. The infographic below enables you to get an insight.
References:
MomJunction's articles are written after analyzing the research works of expert authors and institutions. Our references consist of resources established by authorities in their respective fields. You can learn more about the authenticity of the information we present in our
editorial policy
.
The following two tabs change content below.

Shreeja holds a postgraduate degree in Chemistry and diploma in Drug Regulatory Affairs from the University of Mumbai. Before joining MomJunction, she worked as a research analyst with a leading multinational pharmaceutical company. Her interest in the field of medical research has developed her passion for writing research-based articles. As a writer, she aims at providing informative articles on health...
more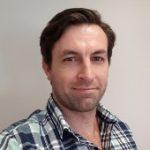 Dr. Wayne Hough
(MBChB, MMed, FC Paeds)
Dr. Wayne Hough is a pediatrician currently based in the Northern Suburbs of Cape Town in South Africa. He got his medical degree from the University of Stellenbosch. He then worked at the Tygerberg Children's Hospital before completing his pediatric training and qualification from the South African College of Medicine. Dr. Hough also holds a MMed degree in pediatrics from...
more