Music is not just pleasing, it's therapeutic too. Whether you are singing or playing an instrument, it rejuvenates you and makes you feel relaxed.
Introduce your kids to music so that they can appreciate the beauty in the musical instruments and enjoy every possible advantage from it.
MomJunction tells you about the various musical instruments, what to buy, and for what age group.
1. Keyboard/ piano
Piano or musical keyboard is one of the best musical instruments to introduce to your kid.
What's special about it:
Your child learns to read the bass clef and treble clef together.
Improves fine-motor skills, and hand-eye coordination (1).
Involves both hands for playing, therefore gradually develops split concentration.
Children with dyslexia benefit from playing the piano.
Enhances memory, both visual and verbal.
Ideal age: 4 years and above
Best products:
RockJam 54-Key Portable Electronic Keyboard
This children's fun musical keyboard is portable. It has an interactive screen and an app with 30 songs.
Buy it here
A beautiful keyboard with 50 rhythms, 100 sounds, and an interactive LCD.
Buy it here
RockJam 61-Key Electronic Keyboard Superkit
This product comes with a stool for the kids to sit on and practice; it has free songs and headphones.
Buy it here
[ Read: Musical Instrument Crafts For Kids ]
2. Ukulele
If your child wishes to play stringed instruments like a violin, bass, and guitar, it is best to introduce them to a ukulele first.
What's special about it:
Ukuleles are the tiniest of string instruments, and therefore perfect for kids to carry.
It is the most adaptable musical instrument for songs ranging from folk to contemporary.
The friendliest string instrument has easy pressed-down strings.
Prepares children for other stringed instruments like the guitar or violin.
Ideal age: Beginners of all ages
Best products:
Official Kala Learn to Play Ukulele Soprano Starter Kit
This product has a marvelous mahogany finish, a tuner app, and online lessons for kids to start playing right away.
Buy it here
Diamond Head DU-150 Soprano Ukulele
This is no cheap plastic ukulele that will tear away in days; although inexpensive, it is durable.
Buy it here
Soprano Ukulele Bundle by Hola! Music
The canvas tote bag, the beautiful bright colors and the great tuning will make your kids fall in love with this.
Buy it here
3. Guitar
Guitar is always fascinating, and once your child gets hands on the small-sized guitar, they can make a smooth transition to an adult-sized one.
What's special about it:
Stringing the guitar helps release dopamine, the feel-good hormone.
A guitar is one of the most widely played instruments and therefore helps make strong social bonds over music.
Children can improve their concentration while remembering the chords and reading the guitar tabs.
The guitar makes a kid a super multitasker as they read the tabs and scores, listen to the sounds produced, and read ahead for the upcoming notes.
It can also be a career option for music enthusiasts.
Ideal age: 8 years and above
Best products:
First Act FG127 Acoustic Guitar
Perfect size for little kids; the string post covers protect your child's soft fingers.
Buy it here
23" 6-string Acoustic Guitar
Wondrous guitar shades with metal strings; the size suits the kids.
Buy it here
Best Choice Products Beginners 38" Acoustic Guitar
It is an all-wood piece and is available in various colors. The digital E-tuner makes the deal here.
Buy it here
4. Drums
Being a drummer itself is a great talent. Although people think it's loud and large, there are too many perks of playing this musical instrument set (2).
What's special about it:
Like a runner's high, a "drummer's brain" performs much the same — releasing endorphins.
While playing drums, one has to coordinate all the four limbs to work simultaneously. This boosts your child's brain power and development.
Drummers learn to play both soft and loud, making them confident and versatile.
Drumming opens up a world before them as they can play alongside music from all over the world.
Playing drums builds the foundation to perform a variety of other instruments like congas, clave, bass and djembe drums.
Ideal age: 5 years and above
Best products:
Remo KD-5080-01 Kids Percussion Floor Tom Drum
This kid-friendly musical drum not only makes rewarding music but looks great.
Buy it here
Mendini by Cecilio 16" 5-piece complete kids drum set
Choose whatever color appeals your little drummer. It comes with a stand and wooden drumsticks.
Buy it here
[ Read: Music Games For Kids ]
5. Flute
The soulful melody of the flute cannot be replaced by any digital device.
What's special about it:
The regular breath movements initiating from a flute are similar to breathing exercises and meditation of the mind.
It soothes the spirit of the player and the listeners alike.
Helps fight anxiety, tension and brings instant relaxation.
Improves concentration significantly with the fingers needing to maintain the notes.
Enhances lung power as it regularly trains the breathing pattern.
Helps in giving relief from asthma (3).
Ideal age: 7 and above
Best products:
Yamaha YRS- 23Y Soprano Recorder
It is really easy to grip and easy to tune. It also has good air resistance for easy control. This model features the German or G fingering.
Buy it here
Kingso 8-Hole Soprano Descant Recorder
This recorder features the 8-hole German fingering. It comes with a cleaning rod, fingering chart and a bag. It is high-quality, affordable producing pleasant music and no squeaky notes.
Buy it here
6. Violin
In the string family, they are the smallest, but violinists are multi-multi-taskers.
What's special about it:
This is one of the rarest musical instruments, which is great for autistic children (4).
All the muscles — neck, shoulder, arms and even the core are used while playing the violin.
Strengthens the upper arm and neck as those areas are majorly put to work.
Violin involves playing with the left and right hand, making one a multi-tasker.
It helps in improving concentration and memory as violinists learn how to play a note in tune.
Ideal age: 5 to 9 years
Best products:
PIXNOR Violin Toy Mini Music Violin
It's perfect for your kid's size and makes lovely music thanks to its steel strings.
Buy it here
Windsor MI-1008, ½ size violin
Who wouldn't love an ebony colored violin along with a particular violin case, in their early childhood?
Buy it here
Ohuhu Full Size 4/4 Natural Violin
Composite wood acoustic violin, with its case, bow, bridge, and rosin is the perfect instrument for your kid.
Buy it here
7. Cajon drum
It's popularly known as the 'hip' drum as many top bands have been playing it with them. Its high bass and tones are a hit. The cajon is an entire drum set packed in a single box.
What's special about it:
Great for kids as it is mobile; just sling it over the shoulders.
Makes varied music with the pure bass stroke making the lowest sound, and the slap stroke making the high-pitched sound.
With just these two strokes you can play an array of pop grooves and rock.
The sound it produces from the wood top is unlike any other instrument.
Remains unaffected by temperature and humidity.
Does not require tuning, detuning, or retuning.
Ideal age: 5 years and above
Best products:
It's lightweight, compact and has a hand-crafted wooden box frame.
Buy it here
Meinl Percussion JC50LBNT Baltic Birch Wood Compact Jam Cajon
Any kid, who loves rhythm, regardless of their skill levels, is going to like it right after it's out of the box.
Buy it here
Sawtooth ST-CJ120B Birch Wood Cajon
Birchwood, with adjustable internal snare wire, makes it the perfect drum. To top it all, this has all the equipment — a padded cushion for seating your kid, and a carry bag for moving along.
Buy it here
8. Six-hole ocarina
A wind instrument with the purest sound, it is one of the most accessible instruments to learn.
What's special about it:
It is one of the most inexpensive musical instruments to introduce to kids.
It is tiny, so kids can fit it into pockets, and carry it anywhere they want.
They are usually made from plastic or clay and can be used to change pitches by tuning the finger holes.
Any songs, the oldest to the most contemporary ones, can be adapted.
Ideal age: 3 or 4 years
Best products:
6 Hole Seed pod Pendant Ocarina
Looks like a seedpod. The best part is your kid can wear it as a necklace.
Buy it here
OcarinaWind 6 Hole Zelda Ocarina
This blue beauty has a finger and scale chart, and a protective bag to carry it anywhere.
Buy it here
TNG 6-Hole Alto C Plastic Ocarina
Pretty, easy to clean, plastic material, and therefore long lasting; not to forget the music is beautiful.
Buy it here
[ Read: Dance Party Activities For Kids ]
9. Bass guitar
If your kid wants to play in a band anytime, learning to play the bass guitar is the perfect decision.
What's special about it:
Unlike the regular guitars, children won't have to remember extended chords in a bass guitar; with a single note, your child can play many songs.
Playing the guitar is an excellent relaxing hobby, and a means to digress any negative thoughts or stress.
Guitars enable kids to make new friends, showcase their talent and develop social skills.
The bass is what dictates the mood of the audience in a concert. The bass guitarist is the star who gives the song its groove.
Since bass lines are easier to play, your kid can sing easily while playing it.
Ideal age: 4 years and above
Best products:
3/4th size 38" Kids Black Electric Precision Bass Guitar
It's a short scale bass, right-handed, four strings musical guitar perfect for beginners.
Buy it here
Full-size Black Electric Guitar with Amp
With colors of sorts and a case strap, a solid wood electric guitar is all your kid needs to start playing.
Buy it here
Smartxchoices 30" Kids Electric Guitar
A mini electric guitar perfect for the size of small kids: it has a guitar bag, extra strings, cable, straps, and picks.
Buy it here
10. Xylophone
Xylophones are one of the unique musical instruments.
What's special about it:
It is made from wood, and the bars are all of different lengths.
Children can make different sounds with each of the various bars.
They look colorful, attracting the kids.
The shorter bars make a higher pitch, and the longer ones make a lower pitch.
Children can play xylophones for sensory play — hitting something with a stick, and the vibrations felt on the skin.
Kids can play a dozen songs on a xylophone, without any previous lessons.
Ideal age: 1 year and above
Best products:
Small Fish Xylophone for Kids
Perfect for your mini-musician. The quality is superb, the colors bright and the sounds sweet. Not very big, and is lightweight.
Buy it here
Weiyi Xylophone Children's Music Initiation Toy
The surface metal blocks are of bright colors; a high-quality wooden instrument, safe for your child.
Buy it here
11. Clarinet
Among all the other woodwind instruments, the clarinets have the largest pitch.
What's special about it:
Makes for a good lung workout.
Strengthens core muscles and oral cavity, and improves posture.
Like a flute, this too enhances hand-eye coordination.
Playing the clarinet is powered by air, and therefore, a kid can take deep breaths and relax under pressure.
Ideal age: 7 years and above
Best products:
Lazarro 150-BK-L B-Flat Bb Clarinet
Available in as many colors as possible, it's perfect for solo performance or any concerts or orchestra.
Buy it here
Mendini by Cecilio B Flat Clarinet
Clarinets too can be colorful; the keys are nickel plated and durable. Although it's plastic and low price, it sounds incredible.
Buy it here
12. Harp
The instrument is thrilling to look at and when they hear how soothing and magical harp music is kids trade it for nothing.
What's special about it:
The instrument itself is a beauty to look at.
The music is soothing and other-worldly, making hyperactive children calm.
Small size harps are available for kids, so the standard size shouldn't daunt you.
The lever and pedal harps can accommodate different kinds of music.
Being a harp player can give your child a rewarding career.
The music of harp is therapeutic and therefore, the popular term "harp therapy" as it decreases stress, regulates respiration, heart rate and blood pressure.
Ideal age: 6 years and above
Best products:
It's the perfect height for children, with nylon strings that won't hurt and minus any sharpening levers.
Buy it here
Rees Harps Harpsicle Harp
It doesn't have levers, but just the harp strips. Pick it up and play.
Buy it here
[ Read: Indoor Games For Kids ]
13. Cello
A gorgeous instrument, it creates lustrous music, similar to the human voice range.
What's special about it:
The cello fills a unique role in every orchestra, quartet, chamber group, or trio.
It can balance the high pitches of other musical instruments like violin and harmonize it.
Playing cello is equivalent to playing almost all the parts in an orchestra – harmony, bass line, and the melody.
For stunning solo pieces, cellos are the ideal instruments.
It's versatile and plays in three clefs – treble, bass, and tenor.
Ideal age: 6 years and above
Best products:
Acoustic Cello for Beginner
Available in half size, this one is perfect for little musicians. The spruce top is crack-proof and comes with maple sides, and built-in fine tuners.
Buy it here
Merano MC150-3 ¼th size student Cello
Great to look at, and comes with an entire music kit. This cello sounds great.
Buy it here
Learning to play a musical instrument has immense benefits such as improving memory power, organization skills, perseverance, coordination and cognitive development (5). It is also one of the best ways to fight stress and anxiety (6).
What is your kid's favorite musical instrument? Share your child's love for the instrument in the comment section below.
Disclaimer: MomJunction may earn commission when products are purchased through affiliate links given in the article. However, this partnership does not influence the editorial content featuring in our list.
Recommended Articles:
The following two tabs change content below.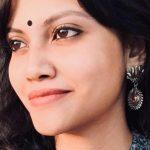 Latest posts by Sudipta Jana (see all)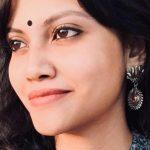 MA English Pursuing Child Nutrition and Cooking from Stanford UniversitySudipta is an English Major from the University of Hyderabad. Has considerable medical research writing experience, but also enjoys creative writing and the arts. Her writings aim to make highly scientific/ health material easy to understand for a common reader.She is also a National Novel Writing Month awardee. Sudipta loves to hit the roads to find stories and motivation to fill up her canvases and the pages of her diary.