Imagine: You are just a week into your ninth month. In the middle of the night one day, you wake up to relieve yourself and then suddenly your water breaks. It is your first pregnancy and there is nobody around except your partner.
He calls up an ambulance and you rush to the hospital. But only after things settle down there do you realize that you have come to the hospital empty-handed; you didn't get your bag!
You will realize the importance of a hospital bag when you actually need it. Therefore, do not wait until the last minute but keep it ready in time for your delivery. If you aren't sure what to pack, don't worry. Momjunction tells you what you must pack in the bag for yourself, your partner, and the newborn.
When To Pack A Hospital Bag?
The best time to start packing your hospital bag for delivery is around 36 weeks as you can expect the labor at any time from the 37th week.
However, if the doctor suspects an early delivery due to various reasons, then you can pack the things much earlier.
Pack your bag in advance so that you do not miss anything.
What To Carry For Yourself?
If you have a vaginal delivery, then you might need to stay for around two to three days in the hospital. However, if you undergo a C-section, then you have to stay for three to four days.
Here are the things you must carry in your delivery bag:
[Read: Maternity Belts For Pregnancy]
Documents: Neatly file c

ase files with all investigation reports,

your ID proof, insurance card, birth plans and hospital forms, and keep them handy.
Dresses: Pack loose, comfortable maternity clothes to wear in the hospital. While going to the hospital, wear an old, loose-fitting dress. Do not buy new ones for this because the dress would get stained with blood and fluids during labor. Also, get dresses with front buttons to unbutton them easily for breastfeeding the baby after delivery.
Footwear: Pack slip-ons as they are comfortable to wear during the hospital stay. Take a pair of socks too, to keep your feet warm.
Lip balm: During labor, the warm condition inside the labor room can make your lips dry out. Post delivery, you may use the lip balm to moisten your lips.
Massage oil: It is good to carry a massage lotion or oil, which your partner may use to massage your back and legs during contraction pains.
Snacks and drinks: Keep candies or lozenges handy. This will help prevent your mouth from drying out. Isotonic drinks, too, can keep you going during the labor.
Birth ball: It is a great birth tool to support labor. Carry one with you along with the pump so that your partner can inflate it.
Pillows: Extra pillows make you feel comfortable while relaxing between contractions. Carry a breastfeeding pillow as well.
Undergarments and sanitary pads: Pack extra pairs of undergarments and packs of sanitary pads, as you would need them in plenty during your stay in the hospital.
Nursing aids: Carry nursing bras and pads that make breastfeeding comfortable for you. The nursing bras have an opening in the front of each breast, while the pads prevent the breastmilk from leaking.
Accessories: These are items such as hair clips, hair bands, bath towel, and moisturizers that you need every day. Add eye masks and earplugs to the list as they help you sleep while waiting for your delivery.
Toiletries: Keep toothbrush, toothpaste, and soap in your bag. Place all these items in a box that is easily accessible.
Glasses and lenses: If you have glasses or lenses, then do leave a spare pair in the bag, as you might miss those at the last minute.
Gadgets: Keep your mobile and charger in the bag. You can also take your tablet and portable MP3 player.
Books: If you like reading books, keep an interesting one in the bag. Reading the book can help you divert yourself from the pain.
The one person who will surely accompany you to the hospital is your partner. Therefore, he, too, needs to keep his bags ready.
[ Read: Best Postpartum Girdles ]
What Should Your Partner Pack?
Your partner also needs to carry the essentials items that he will require during his stay in the hospital. Here is the list of things that he may need:
Clothes: He may pack some casual wears, in which he is comfortable to stay in the hospital.
Footwear: As he will be making many rounds in the hospital, it is good to pack footwear that can be easily worn and removed.
Gadgets: The mobile phone and charger are a must-have as he will need to contact several people. Also, a camera recorder will be useful if you are interested in shooting the delivery in the birthing room, or take your newborns pictures.
Accessories: He would need his shaving kit, sprays, et al. Also, ask him to pack a hand-held fan or water spray to keep you cool and refreshed while in labor.
Snacks and drinks: He wouldn't get much time to take a break to eat something. Let him pack some snacks and drinks to keep himself from hunger and dehydration.
So, you have packed your bag and your partner has done his. But are you forgetting somebody?
[ Read: Clothes To Wear During Pregnancy ]
What To Pack For Your baby?
The VIP is arriving and they need to be taken care of well. Here is the list of items you need to pack for your baby:
Vests and bodysuits.
A packet of diapers; your baby will need them from the time they arrive.
Baby blanket to keep your little one warm.
Muslin cloths to wipe your baby when he/she possets. Possetting is normal in all babies as it is a way of bringing out the undigested milk through the mouth.
Baby car seat if you are planning to leave the hospital in a car.
Keeping your hospital bag ready gives you a sense of relief that you have kept all the necessary things in place. It is one thing less to worry about while rushing to the hospital. Moreover, your partner can stay by your side when you need him the most rather than running around to gather things. Stay prepared as you can expect your angel at any time.
Have an experience to share? Let us know in the comments section.
Recommended Articles:
The following two tabs change content below.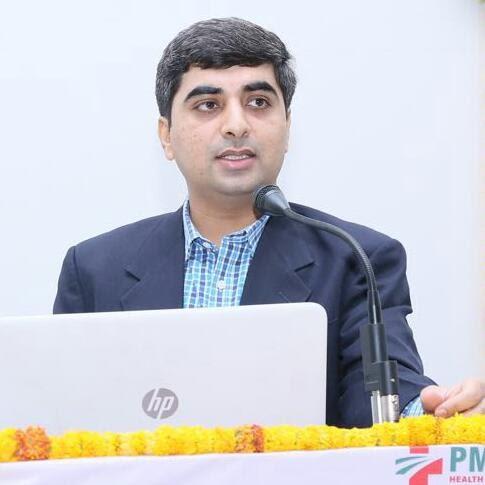 Dr. Shashwat Jani
(MS)

Dr. Shashwat Jani is a consultant obstetrician & gynecologist in Smt. N.H.L. Municipal Medical College, Ahmedabad. His field of interests are High Risk Pregnancy, Infertility and Endoscopy. He has written 12 chapters in reference books of Ob/Gyn and published 18 articles in Index journals. Dr. Jani has been invited as faculty in more than 200 national and international conferences. He...

more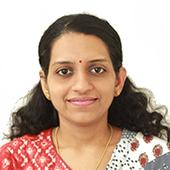 shreeja pillai
Shreeja holds a postgraduate degree in Chemistry and diploma in Drug Regulatory Affairs. Before joining MomJunction, she worked as a research analyst with a leading multinational pharmaceutical company. Her interest in the field of medical research has developed her passion for writing research-based articles. As a writer, she aims at providing informative articles on health and pharma, especially related to...
more