Eating it right means eating it in right amounts. Why?
Maggi for breakfast, oh yes!
If you have a school-going child at home, nothing can be crazier than the morning rush. Wake them up, cajole them, make them ready and have them eat breakfast. And I have two school-going kids at home. Just imagine! My home is a war zone in the morning. They refuse to eat, I plead with them, beseech them and finally threaten them into eating.
Then we have decided to come to a consensus on the breakfast menu. Now, I routinely alternate among oats, poha, whole wheat bread, and instant noodles. This menu serves more than one purpose for me – they are easy to make, they provide the calories required for the little champs to be active in school, and they are tasty!
You might be asking, "The list is all fine, but why did you add instant noodles to it? Why such an 'unhealthy food' among those really healthy options?"
Well, I must say that instant noodles is the most favourite breakfast for my children (and for me too!). But that is not the only reason why I have included it in my list. I can make them instantly.
"You are just being practical but not thinking about your family's health," are you saying?
What if I say, "I did consider my family's health"?
Yes, I did. Read on as I tell you why.
I'll break my arguments into various points … that way defending becomes easier for me, and reading gets interesting for you.
I don't buy just any other brand. I go for Maggi atta noodles, which has the goodness of wheat, or the recently launched Maggi Oat noodles.
Maggi is the brand I have been eating since my childhood.  My mother gave it to me then, and I am giving it to my kids now.
According to the National Institute of Nutrition (Indian Council of Medical Research), a balanced diet should include 50-60% of total calories in a day from carbohydrates, about 10-15% from proteins and 20-30% from fat. And know what? Maggi noodles, including the Maggi Oats noodles, provide energy from carbohydrates (56%), protein (10%) and fats (33%).
It means that the nutrients provided by Maggi noodles are almost the same as the recommendations made by the ICMR.
We all tend to shake our heads when talking about fats and how bad they are for health. But that's not entirely too. ICMR points that the total fat intake in a diet can go up to 50g per person per day based on the person's level of physical activity. And guess what? The fat content per serve (per pack) in Maggi noodles is just 11-13g, which is about one-fifth of the recommended daily allowance. Therefore, even after eating Maggi, you will have enough space to accommodate other foods that contain fat.
Also, you may not believe me if I say that the fat content in one bowl of Maggi noodles is lesser than that in some common food items like vegetable biryani or dosa, or stuffed parantha. Yes, that's true!
In order to make my instant noodles more nutritious, I add several vegetables such as carrot, peas, onions, beetroot, capsicum and more. In this way, my family eats the veggies without any complaints.
You will simply love the way they process Maggi noodles (and don't be surprised if it looks like you are steaming your idli at home!):
A Maggi noodles cake undergoes five-step cooking process:
They are steamed
Then they are baked
Next, the noodles are fried for about a minute-and-a-half to reduce the moisture in the noodle, and keep them stable for several months before you eat.
After drying and cooling, the noodles are packed.
When the pack reaches your home, you can simply cook it for 2 minutes!
After knowing so much about instant noodles and Maggi in particular, I am definitely convinced that am doing the right thing for my family.
Also, I rightly believe that there is nothing called a healthy or unhealthy food. We need to have everything in moderation, be it noodles or something else. In addition to eating moderately, my family is physically active. My children play outdoors for at least an hour every day; my husband and I work out for about 45 minutes five days a week. And that is what regulates our health. Agree?
The following two tabs change content below.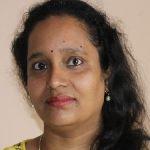 Latest posts by Bhavana Navuluri (see all)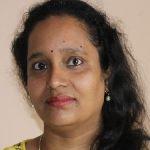 Bhavana Navuluri
B.Com, MBABhavana is the chief editor for MomJunction. She has 16 years of experience in content writing, editing, and management. She was a print media journalist for six years, before moving to online.As the chief editor, she guides her team in writing the most authentic content with no compromise on quality or editorial values.On the academic front, Bhavana is a graduate in Commerce, and has done her Masters in Business Administration, with proficiency in Accountancy, Financial Analysis, Business Economics, Planning and People Management.When not writing or editing, she loves to read (and re-read) English classics or spend time with her two children.