If there is a grandmother prominent in your life, you, nost likely, called her by a nickname. Some women are leary of becoming grandmothers because the nickname brands them as getting suddenly older. Others welcome the event. Some like to pick out their own nickname – traditional or unusual. Perhaps you can help find a nickname and make it a memorable family project. Here's a list of nicknames that will make the grandmother in your life either wince or smile. Try them on for fit and see if she likes them. Sometimes it can take some getting used to, but if she feels the love she will soon adjust to the nickname and the new role in life.
Cute Names For Grandma
Make your grandma smile every time you call her with one or more of these cute nicknames.
Big Mom
Big Mum
Big Mumma
Big Momma
Honey
Ki-Ki
Lovey
Lolly
Ma
Maw
MawMaw
MeeMaw
Mom-Mom
Moo-Moo
Muffy
Queenie
Sassy
Sugar Mum
Sugar
Sweetie
Sweetheart
Sweetu
Snuggy
MuMu
Peaches
Hippie Grandma Names
These nicknames are for the free-spirited and cool grandmas with tattoos. If your grandmother loves to wear hippie clothing and indulges herself in groovy music, then these wisely picked hippie grandma names can best match your requirement to grab her attention.
26. Bibi
Bebe
Big Mama
Bobo
Boo Boo
Janis
Karma
Cee Cee
Chacha
Cookie Factory
Deeda
DiDi
Eemaw
Graham Cracker
Honey
Hopie
Lolli
Mumssy
Mimzy
Momzy
Momsie
MooMaw
Mun Mun
Nanni
Sunny
Tootsie
Fun Grandma Names
Add a fun factor to your grandma's name by playing this cool game that trended on social media. To play this game, you need to note all the months and associate each month with a singer's name.
Grandma's Singer Nicknames
January = Aril Lavigne
February = Nicki Minaj
March = Britney Spears
April = Lady Gaga
May = Cardi B
June = Katy Perry
July = Ellie Goulding
August = Celine Dion
September = Taylor Swift
October = Alicia Keys
November = Amy Winehouse
December = Mariah Carey
Now, pick a singer as per your Grandma's birth month. The nickname should be calculated as "Singer's Second name" + "Grandma's first name", that is, if your grandmother was born in June and her first name is Melissa, then the nickname will be "Perry Melissa." You can also form a nickname using the names of writers, actors, chefs, etc.
Hipster Grandma Names
Let's get your grandma rolling on hot wheels, heavy bass, and trendy tattoos. Simply add "Lil" or "Yo" to your grandma's second name. If grandma's second name is Sarah, then the nickname will be "Lil Sarah" or "Yo Sarah."
Lil Grandma
Yo Grandma
Hipsters follow the hippy culture. Today, hippy slangs are commonly used on social media platforms. Find a chic hipster grandma name, click a selfie together, and share it on Instagram with #GangsterGrandma.
Modern Names For Grandmother
Our grandparents would have never imagined the world we live in today. Advanced gadgets, apps, games, and entertainment; there's so much to explore. Here are a few modern nicknames for grandmother.
Angel Mom
Ammu
Meme Factory
Gigi
G-Ma
G-Mama
G-Mum
G-Mam
G-Mom
G-Madre
Glam-ma
Glammy
Granny Pie
Granno
Lovie
Fairy Mother
Instagran
Mimsy
Nina
TikTok Queen
Queenie
Pippi
"Grandmother" In Other Languages
Go ethnic or traditional and surprise her by calling her with these nicknames for grandma in other languages.
Ayeeyo – Somali
Jida – Arabic
Gjyshja – Albanian
Avó – Portuguese
Babushka – Russian
Bubbe – Yiddish
Lola – Tagalog, Filipino
Mamie or Mémé– French-Canadian
Savta – Hebrew
Gogo/ Ugogo – Zulu
Gumbu (maternal) or Babi (paternal) – Dyirbal, the Aboriginal language of Australia
Babcia – Polish
Lao Lao (maternal), Nǎinai (paternal) – People's Republic of China
Kuia – Māori (New Zealand)
Nenek – Malay
Sobo – Japanese
Yaya – Greek
Halmeoni – Korean
Nonna – Italian
Büyükanne – Turkish
Nana – Swahili
Irish Names For Grandma
"Seanmháthair" is the Irish name for granny. It means "old mother" and is commonly used for addressing your mother's mom. It is also spelled sean mathair, seanmhair, and seanmathair. The other Irish terms for grandma include "Morai'" and "Maimeó."
Another popular Irish term for grandma is máthair mhór. It means "Great Mother" and people use it to address their grandmother with respect. Ireland holds strong traditional values with its glorious past. The country celebrates Grandparent's Day on the last Sunday of January each year. Grandparents are honored with gifts on this day.
"Seanmháthair/ Maimeó/ Móraí/ Máthair mhór
German Name For Grandma
Germans have formal and informal names for calling grandmothers. Oma is informal, and Grossmutter is formal.
99. Oma/ Grossmutter
Spanish Name For Grandma
Abuela is the Spanish name for Grandma. Traditional Spanish grandma nicknames include tita, abbi, and lita.
Abuela/ Tita/ Abbi/ Lita
French Name For Grandma
The traditional French term for grandmother is Grand-mère. It can be spelled with or without the hyphen. The French avoid addressing their grandmothers as grand-maman, as it is slightly less formal. Here are a few names for grandma in French.
Grand-mère/ Mamé, Meme, Mémère
The first Sunday of March is celebrated as Grandmothers' Day in France (Fête des Grand-Mères). The celebration started as a commercial event organized by the coffee brand, "Café Grand'Mère." On this day, people meet and greet their grandmas, and restaurants offer special menus to make the day a memorable one for grandmas.
Cute Indian Grandma Names
Indians have a deep spiritual and emotional bonding with their traditional roots. Since ancient times, grandparents have been worshipped. Here are a few names for grandma in some popular languages spoken in India.
Dadi (Paternal) – Hindi
Nani (Maternal) – Hindi
Bamma (Telugu)
Dādī (Punjabi) (Gujarati)
Pāṭṭi (Tamil)
Ājī (Marathi)
Muttaśśi (Malayalam)
Ajji (Kannada)
Thakuma (Bengali)
Disney Grandma Names
Grandmothers in animation movies have always fascinated the viewers with their charm and glory. If you are a Disney freak, feel free to name your grandma as per your favorite Disney grandma character.
Grandmother Fa (Mulan)
Betty Jo (Phineas and Ferb)
Gramma Tala (Moana)
Luisa Flores (Elena of Avalor)
Lucille Krunklehorn (Meet the Robinsons)
Abuelita (Gravity Falls)
Grandmother Willow (Pocahontas)
Augusta Longbottom (Harry Potter)
Chi-Chi (Dragon Ball GT)
Granny (Looney Tunes)
Muriel Bagge (Courage the Cowardly Dog)
Grandmothers hold a special place in the hearts of many. Even the mention of their nickname can light up our hearts. Whether traditional or unusual, the nickname that sticks will be remembered for generations. Suggesting a unique and fitting nickname from this researched list could start an unforgettable family tradition. As a result, you may be helping to make family history, with these suggestions. Choose carefully, allow her to try them on for fit, but in the end, it will be her decision.
The following two tabs change content below.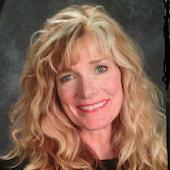 Dr. Margaret Ann Dixon
(Ph.D. Psychology)

Dr. Margaret Ann Dixon is a psychologist in private practice in the state of Nevada, USA. She provides therapy for couples and individuals - young and mature. She has a background in school psychology and has worked with parents, children, and school teams. She was once an English teacher and enjoys editing articles in her spare time. She also plays...

more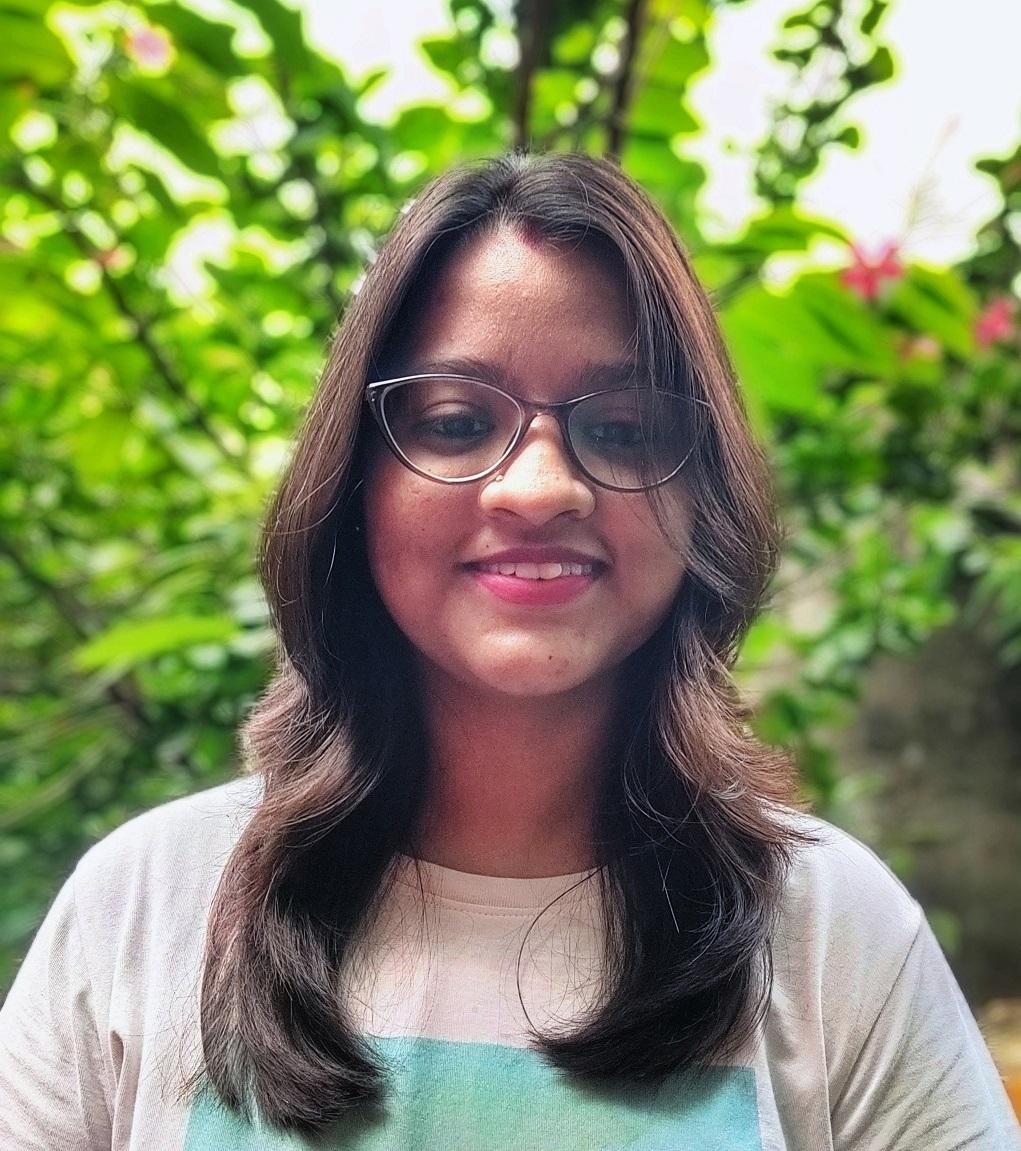 Shikha Thakur
Shikha is a writer-turned-associate editor at MomJunction. Her core interest lies in writing articles that guide couples through their courtship to marriage and parenthood. She also specializes in baby names. Being a postgraduate in Human Resources, she likes understanding people and their relationships. This reflects in her relationship articles, where she deals with both the rosy and the grey side...
more