The remover of all obstacles and the giver of unlimited happiness – yes, that is Lord Ganesha for you. A stout stomach representing prosperity and a tiny mouse representing how little troubles can be (and should be done away with), everything about this God is cute and adorable.
With the elephant head, storing all the wisdom in the world, Lord Ganesha is one of the coolest Gods in the Sanathan Dharma. Always prayed to before beginning any pooja, Lord Ganesh comes with many names that are so varied that they would suit your choice. And guess what? These Lord Ganesha names for baby boy are sure up for grabs!
So go ahead and choose the names you like as MomJunction brings you a stout list of our little Ganesha who is sure to drive away all your problems.
35 Lord Ganesha Names For Baby Boy:
1. Akurath:
Ganesha is such a sweet mythological character! It is no wonder that he loved by so many! Akurath is another name for the elephant god and means 'who has a mouse as his charioteer.'
2. Alampata:
Alampata means the 'ever eternal Lord'. It is another name for Lord Ganesha and a good option for your son.
3. Balchandra:
Balchandra may not be a popular name by any means, but it is still cute! It means 'the moon crested Lord' and refers to Ganesha.
4. Bhuvanpati:
Ganesha may appear all calm and peaceful, but make no mistake about it! He is a powerful God. That is why he is also called Bhuvanpati, which means 'lord of lords'.
[ Read: Hindu God Names For Your Baby Boy ]
5. Vinayak:
Vinayaka is one of Lord Ganesha's more popular names. There are numerous young boys in India who goes by this cute name.
6. Devavrata:
The Elephant God is the beloved of many, especially in west and south India. He is also called Devavrata, which means 'one who accepts all penances'.
7. Durja:
Lord Ganesha is strong and brave. He also goes by the name Durja, which means invincible. It is a great baby name option in our book.
8. Ekadanta:
According to Hindu mythology, Lord Ganesha lost one of his teeth during a battle. Ekadanta means 'one tooth' and refers to Ganesha.
9. Eshanputra:
Ganesha sure has divine blood! He is called Eshanputra, which means 'son of Lord Shiva.'
10. Gajakarna:
The story goes that Lord Shiva cut off young Ganesh's head in a fit of rage. Later, he fixed an elephant's head to bring Ganesha back to life. Gajakarna is another of Ganesha's name and means 'ears like an elephant.'
11. Gajanand:
Looking for a traditional name, rustic even? Try Gajanand. It also means Lord Ganesha.
12. Gajrup:
Homage to Ganesh's elephant avatar, Gajarup means 'like an elephant'.
13. Ganapati:
Ganapati is the most famous of Ganesha's names. It means 'the Lord of all gods.'
14. Gadadhara:
Gajadhara means 'one who has a mace as his weapon'. A powerful name for a strong baby!
15. Gaurik:
A unique name, Gaurik is a great choice for your baby boy. It is also one of Ganesha's numerous names.
[ Read: Lord Shiva Names For Baby Boy ]
16. Gaurisuta:
Lord Ganesha is the beloved son of Goddess Gauri The name Gaurisuta refers to Ganesha and means 'son of Gauri.'
17. Gunina:
Equipping your child with the right virtues is vital for his growth. Gunina means 'the Lord of all virtues.'
18. Heramb:
Lord Ganesha's calm exterior makes him a hero to many. It is something that is worth emulating, for sure. Heramb means 'calm, respected and erudite person', another of Ganesha's great names.
19. Kapila:
Another popular name, Kapila refers to Ganesha and means 'yellowish brown in color.'
20. Kaveesha:
Are you artistically inclined? Then you'll want your son to follow your dreams. Lord Ganesha is also a great poet, according to Hindu mythology and is also called Kaveesha, which means 'king of all poets.'
21. Kirti:
Health, happiness, and fame – now that's what all parents want for their kids. Give your baby A Ganesha inspired name. Call him Kirti, which means 'fame' in Sanskrit.
22. Kripalu:
Kindness is in short supply these days. So make sure your son learns empathy! Let him follow Ganesha's footsteps and name him Kripalu, which means 'merciful.'
23. Krti:
A beautiful and lyrical name, Krti means 'lord of music' and refers to Lord Ganesha.
24. Kshipra:
You don't have to go to a mountaintop and spend years in trance to please your god! Lord Ganesha is a kind God. That is why he is called Kshipra, which means 'easy to appease.'
[ Read: Lord Vishnu Names For Baby Boy ]
25. Lambodar:
A name you won't often hear, Lambodar is just one of the many names of Lord Ganesha.
26. Mundakarama:
Mundakarama means 'abode of happiness'. A very classical sounding name, it is a good fit for someone looking for a very traditional name.
27. Muktidaya:
God, however, you may see him, is the source of all happiness and joy. Ganesha is also called Muktidaya, a nice name that means 'bestower of eternal bliss'.
28. Nandana:
The name Nandana refers to Ganesha and means 'Lord Shiva's son'.
29. Shubam:
Lord Ganesha is invoked to bring happiness and prosperity. Shubham is a common name and means 'auspicious Lord'.
30. Prathmesh:
Now this is one name that can work for any baby. It refers to Ganesha and means 'first among all'.
[ Read: Lord Krishna Names For Baby Boy ]
31. Avighna:
Look around – Lord Ganesha is everywhere. At homes, shops, vehicles – this is because he is the Avighna or the 'remover of obstacles'.
32. Amit:
Looking for an ordinary name with an extraordinary meaning? How about Amit? It is also a name for Lord Ganesha and means 'incomparable Lord'.
33. Manomay:
A beautiful name, Manomay refers to the amazing Lord Ganesha and means 'winner of hearts'.
34. Tarun:
Tarun is another of Ganesha's name and means 'ageless'. It is a popular name that can consider for your son.
35. Uddanda:
Want to give your son the name of your favorite god – Ganesha, but not something very common? Try Uddanda! It means 'nemesis of evil'.
So, which one will it be? Do tell us!
Recommended Articles:
The following two tabs change content below.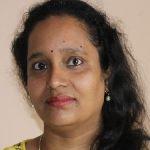 Latest posts by Bhavana Navuluri (see all)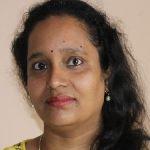 Bhavana Navuluri
B.Com, MBABhavana is the chief editor for MomJunction. She has 16 years of experience in content writing, editing, and management. She was a print media journalist for six years, before moving to online.As the chief editor, she guides her team in writing the most authentic content with no compromise on quality or editorial values.On the academic front, Bhavana is a graduate in Commerce, and has done her Masters in Business Administration, with proficiency in Accountancy, Financial Analysis, Business Economics, Planning and People Management.When not writing or editing, she loves to read (and re-read) English classics or spend time with her two children.