Lord Vishnu is one of the three main Gods of the Hindu mythology. He holds the duty and responsibility for running the world and keeping it going. He is the almighty who lets things happen and keeps the life in the world.
Lord Vishnu has a plethora of names, especially his most famous 108 names. Choosing Vishnu's name for you little one will give him a magnanimous personality, and he will instill goodness in everyone. MomJunction brings you a list of Lord Vishnu names for baby boys, which contain meanings as well.
20 Lord Vishnu Names For Baby Boy:
1. Achintya:
Lord Vishnu is the preserver of life. Achintya, another name for Vishnu, means 'He is incomparable or inconceivable'.
2. Adama:
Adama means 'He is not subdued by anyone'. If you are looking to name your son after Lord Vishnu but don't want a religious name, Adama will do the trick.
3. Adbhuta:
The followers of Lord Vishnu worship him not just because he is powerful, but also because he has a charisma like no other. Adbhuta, another name used for Lord Vishnu, means 'The one who is wonderful or astonishing'.
4. Adhaata:
Another name for Vishnu, Adhaata also means 'Above whom there is no other to command'. The perfect name for the leader of the future!
5. Adhoksaja:
Adhoksaja is another name for Lord Narasimha, an avatar of Lord Vishnu. It means 'Supreme Person who is beyond our material perception or knowledge'.
6. Dharesh:
Dharesh means 'lord of the earth'. It is a name used to describe Lord Vishnu.
7. Dhurya:
Lord Vishnu, according to Hindu mythology, is part of the holy trinity, the preserver. Dhurya means 'He carries out the creation without any problem' and is one among the many names of Lord Vishnu.
[ Read: Hindu God Names For Your Baby Boy ]
8. Durariha:
The dispeller of the evil-minded enemies – that's what Durariha means. It is a unique name for people looking to name their baby after Lord Vishnu.
9. Ijya:
Looking for a trendy name with a religious meaning? Ijya also means 'The dispeller of the evil-minded enemies'. It is also a name of Lord Visnu.
10. Kritantakrit:
Another name for Lord Vishnu, Kritantakrit means 'he who kills death himself'. Here's a name that will help your son hold his own in a crowd.
11. Kshitish:
Kshitish refers to the 'lord of the earth-Lord Vishnu'. It is a strong name with an even stronger meaning.
12. Lohitaksa:
The name Lohitaksa refers to the beauty and redness of Lord Vishnu's eyes.
13. Mahardhi:
Lord Vishnu is not just the preserver but is also the giver of wealth. Mahardhi, a name used to define the wealth giving quality of the Lord, means 'He is of immense riches'.

14. Manada:
Manada means 'He offers respect to others'. Lord Vishnu is known to have 108 names. Manada is one of them. 
15. Nahusha:
An uncommon name, Nahusha means 'he who binds the jiva by his Maya'. The name is used to refer to Lord Vishnu's divine powers.
16. Nigraha:
Nigraha means 'He who has a firm control over all creation'. One among the most beautiful of Lord Vishnu's name, Nigraha will be a great choice for your little one.
17. Pratihita:
Pratihita is a beautiful name. It means 'One who is famous' and is also a name for Lord Vishnu.
[ Read: Lord Krishna Names For Baby Boy ]
18. Sahasrajit:
Your son will have to fight a million battles to succeed in life. What better inspiration than Lord Vishnu to help him in his endeavors? Sahasrajit means 'He is the conqueror of thousands'.
19. Sahishnu:
There is a little bit of Vishnu in all of us! Name your baby Sahishnu, which means 'He is the forgiver or one endowed with enormous patience'.
[ Read: Lord Shiva Names For Baby Boy ]
20. Sutantu:
Sutantu means 'He who has expanded this universe starting from himself'. Another of Vishnu's multitude of names, Sutantu is a great option for people looking for exotic sounding names.
Lord Vishnu is the symbol of life and greatness and giving your baby his name will help him move on that path as well. Tell us which name appealed to you in the comments section below.
Recommended Articles:
The following two tabs change content below.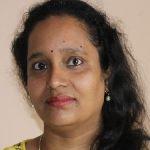 Latest posts by Bhavana Navuluri (see all)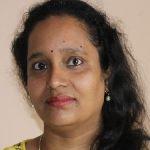 Bhavana Navuluri
B.Com, MBABhavana is the chief editor for MomJunction. She has 16 years of experience in content writing, editing, and management. She was a print media journalist for six years, before moving to online.As the chief editor, she guides her team in writing the most authentic content with no compromise on quality or editorial values.On the academic front, Bhavana is a graduate in Commerce, and has done her Masters in Business Administration, with proficiency in Accountancy, Financial Analysis, Business Economics, Planning and People Management.When not writing or editing, she loves to read (and re-read) English classics or spend time with her two children.