Move away the anchors! There's a baby on the way!
History is filled with brave navigators and explorers sailing tirelessly to find the unknown world. These people, with an undying spirit for adventure, risked their lives to map the distant continents and prove that the planet isn't round.
So if you or anyone is the family has a nautical connection or leads a life that involves the sun, sand, and surfing, you might want your baby to have a nautical themed name. Below we present you some beautiful nautical baby names inspired by the seas, oceans, and of course, the brave sailors and explorers.
Nautical Boy Names:
1. Adrian:
Adrian, meaning 'from the Adriatic Sea', is primarily used for boys, but can be picked for girls too. Adrian is particularly a winning choice in the UK, considering it's the name of several Saint and popes in England. It is enjoying international popularity as well, holding the top 10 spot in Spain, Sweden, and Norway.
2. Anchor:
This thorough masculine name refers to the metallic device that prevents the vessel from drifting due to the current or wind. It symbolizes stability and strength, things that the crew members are known for. Anker is the fun spelling variation of anchor.
3. Bay:
An entirely unconventional name for your son, Bays are the inlets of water attached to seas and oceans. While Bay is considered suitable for both the genders, it hasn't shown a substantial usage for girls.
[ Read: Beachy Baby Names ]
4. Brendan:
Brendan, as in Saint Brendan, refers to the patron saint of the sailor. St. Brendan is believed to have been sailed across the Atlantic Ocean in search for the Isle of the Blessed. He is even said to be the first person to have set foot on the American soil. He was carried to the Heavens by the angels. This sailor baby name originated from the Welsh word 'breehin' and means 'prince'.
5. Caspian:
This moniker sounds magical to the ears. Besides being the name of the largest sea, Caspian is also the name of a character in the "Voyage of the Dawn Treader" who led the sea voyage.
6. Charles:
Pay tribute to Charles Noble, the British merchant service captain by naming your son Charles. A long and persistent pick, Charles will never go down the charts and will remain the top 100 names for centuries to come. For the nickname, you can go with Charlie, which is also the nickname given to a smoke stack on the ship's galley.
7. Christopher:
This name honors the ultimate sailor and explorer, Christopher Columbus. Christopher, meaning 'bearer of Christ', has seen success in the US. It did lose a little footing in the 21st century, but is still a crowd pleaser. And not to forget the cute nicknames it comes with like Chris, Christy, and Kip.
8. Crew:
This nautical baby boy name entered the lexicon after being chosen by Josh Morrow, the star of "The Young and Restless" for his son. It joined the U.S. Social Security Administration baby name list in 2011 at the #942 and still continues to move upwards. Its spelling variation Crue was given to 134 baby boys in the year 2015. Crew means 'people working together'.
[ Read: Baby Names That Mean Sun ]
9. Davey:
Some parents may find this option morbid as Davey Jones is the name of the sailor's devil, but we think this variation of David sounds totally hip. It's also tied with the English pro wrestler, Davey Boy Smith. Fact – the bottom of the sea is referred to as the Davey Jones' locker.
10. Drake:
No, we are not talking about rapper Drake here. We're referring to Sir Francis Drake, the noted sailor who circumnavigated the world from year 1577 to 1580. In the 7th century, Drake was used as a nickname, but developed as a surname in the 11th century after the Norman Conquest. Drake means 'dragon'.
11. Duffle:
What do you get by shortening duffle, the sea bag that contains personal things of the sailor? A cool name or nickname for a baby boy. This Irish name, meaning 'swarthy' was used a nickname for someone with dark hair in Scotland. It later evolved into a first name, thanks to Duff Michael, the band member of Guns 'N' Roses'.
12.Dylan:
Meaning 'son of the sea', Dylan would make a perfect Ocean name for your offspring. In the Welsh mythology, Dylan is the hero associated with the sea. This moniker, sharing association with musician Bob Dylan, feels romantic and poetic even after years of usage.
13. Erasmus:
This Greek name, meaning 'beloved or desire', would be a bold and audacious pick for your son. It's the name of the 4th century patron saint of sailors, who was also known by the name Elmo. This name is also associated with the English physician, Erasmus Darwin.
14. Eric:
Eric the Red was the Norse navigator who discovered Greenland way back in the 10th century. This Old Norse name, meaning 'eternal ruler', has been widely in use despite being inherently noble in disposition. It has a distinct Nordic flavor and a strong Germanic sound. Eric is currently ruling in Hungary, Belgium, and Norway. And in the US, Eric is 137th most popular name.
15. Ferdinand:
Ferdinand Magellan was the first explorer to circumnavigate the globe. This royal Spanish name, also associated with Shakespeare's "The Tempest", might sound a bit heavy to the ears in the 21st century. In that case, you can opt for its Dutch version Dinand or the short form Ferdie.
[ Read: Adventurous Baby Names ]
16. Fisher:
One of the most straightforward names in this category, Fisher, meaning 'fisherman', is a part of the trend of using surnames as last names. This moniker is currently on the #862 spot for boys.
17. Hawkins:
How can we forget Jim Hawkins from "Treasure Island" when talking about nautical names for boys? Hawkins is originally an English surname first used in the 11th century in England. It comes from the word 'hawking' which means 'falconry'. Hawk would sound cool for the nickname.
18. Hurley:
Hurley, the Irish name, meaning 'sea tide', would look great in the middle spot. There are high chances of Hurley joining the gang of trendy names for girls. Its namesake is Andrew John Hurley, the drummer of Fall Out Boy's band.
19. Jack:
In the nautical world, Jack Tar, is a slang for sailors wearing overall and hats made of tarpaulin cloth. Jack, meaning 'God is gracious', started as a nickname for John and James, but has become a well-established first name now.
20. Jacques:
This moniker is reminiscent of Jacques Cousteau, one of the first undersea explorers and a marine conservationist. Jacques is a French version of James and Jacob and means 'supplanter'. We feel Jacques is a strong, masculine, yet pleasant sounding name.
[ Read: Old Fashioned Names For Babies ]
21. James:
One of the best sailors and explorers of all time, James Cook was a British navigator, explorer, and the ship captain of the Royal Navy. He's credited with discovering New Zealand and the Great Barrier Reef of Australia. James means 'supplanter'.
22. Jason:
Jason was the name of Greek mythological sailor who went in quest for the Golden Fleece. And in the Bible, Jason was one of the early Christians renowned for his hospitality with St. Paul. Currently on the 86th spot of the U.S. Social Security Administration list, Jason means 'to heal'.
23. Kai:
This unisex Hawaiian name, meaning 'sea' has been a lot of buzz lately in the baby name world. It's currently at #199 spot for boys and #915 for girls.
24. Leif:
Leif, son of Eric the Red, was also a renowned sailor and navigator of his time. And just like his father's name, even Leif has a regal feel to it. It's an Old Norse name and means 'descendant or heir'. Since Leif is a traditional Scandinavian name, it isn't very common in the US. It last appeared on the list in the 2012.
25. Marino:
This Italian moniker, meaning 'of the sea' has tremendous crossover possibilities. It has a number of notable namesakes like Dan Marino, the football quarterback and Marino Marini, the Italian sculptor.
26. Morgan:
Morgan is a strong and attractive Welsh name meaning 'sea circle'. This name is so widely loved that it has begun to cross over to the female side. But it is still a viable pick for boys. And sounds like it was made for guys only. Morgan Freeman would be the worthiest namesake of this one.
27. Moses:
Moses, meaning 'delivered from the water', would also fit well in this category. Derived from the Egyptian element 'mes', which means 'born of', the Pharaoh's daughter named him Moses as she had drawn him from the water. This name has been in constant use since the American colonization, though the frequency keeps going up and down. The popularity of this name in the modern age can be attributed to Gwyneth Paltrow, who picked it for her son.
28. Nicholas:
Nicholas is the name of another patron saint of the sailors. This name is the variation of Greek name Nikolaos, and means 'people of victory'. It became widespread in the modern world due to the legends surrounding Santa Claus, who is formally known as St. Nicholas.
29. Ortun:
Ortun, the Welsh name, meaning 'from the shore', would be an excellent option for parents who like exploration. This name has been on an upward trajectory since the turn of the century. We think Ortun is amiable, approachable, and has a cheerful sound to it.
30. River:
This nature nautical boy name shares a strong association with River Phoenix. Over 90% children named River are boys, but this moniker has begun being used for girls as well, and seeing the trend, the number may increase in the coming years. River currently ranks #244 in the top 1000 baby list.
[ Read: Vintage Baby Girl Names ]
31. Sailor:
Despite being used by supermodel Christie Brinkley for her daughter, Sailor is still used more for boys than girls. This occupation word name shares its association with Wendell Jermaine Sailor, the Australian rugby player. This moniker means 'boatman'.
32. Tao:
This moniker exudes a Zen-like feel, probably because it comes from a Chinese word that means 'great waves'. This Chinese word name, combining both yin and yang came into the spotlight via the incredibly brave kayaker, Tao Berman.
33. Tide:
With the wave of new word and nature names, Tide has a high possibility of catching on with parents with a nautical connection. This name means 'rise and falling of the sea twice in every lunar day'.
Nautical Girl Names:
34. Bertha:
This name nods to Berth, an assignment given to a sailor, which could be either his position in the rankings or bunk position. As a name, Bertha comes from the Old High German word 'beraht', which means 'bright'. It was the name of the Teutonic goddess worshiped by the Germans in Alps.
35. Blue:
This unusual name came into spotlight when Jay-Z and Beyoncé picked it for their girl. Besides, Blue is a celeb favorite as well, and is used for both the genders in different forms like Blue, Bleu, or Blu. It's also the name of the male lead in Marisha Pessl novel, "Special Topics in Calamity Physics".
36. Careen:
If you're a classic movie lover, you'll recognize this moniker as the name of Scarlett O'Hara's sister in "Gone with the Wind". But Careen is also a verb that defines tilting of the ship on a side for cleaning. This moniker is a derivative of Carina and means 'dear little one'.
37. Catalina:
This ultra-feminine name refers to the ship or the island to which it sails. Unlike the prevalent names Katherine and Catherine, Catalina hasn't really experienced the same success. That makes it a great option for parents looking for a unique name. Catalina means 'pure'.
38. Celeste:
This sailor girl name refers to a type of navigation, namely celestial navigation, in which sailors get to use stars instead of simple calculation to plan their voyage across the sea. Celeste means 'heavenly'.
39. Coral:
Found deep in the tropical waters, corals are marine invertebrates that create colorful structures and house tropical marine life.
[ Read: Baby Names Inspired By Nature ]
40. Cordelia:
Apart from being a fun character who everybody related to in "Buffy the Vampire Slayer", Cordelia is a Welsh mythological goddess, meaning 'jewel of the sea'. So this name subtly hints at nautical ties.
41. Doris:
In the Greek mythology, Doris was the name of one of Oceanus' daughters. It's said that Doris gave birth to fifty golden haired nymphs. While Doris was considered a fashionable name in the 1920s, it slid down the list the following decade. Meaning 'gift of the ocean', Doris got a fresh lease of life in the 50s via Doris Day, the American actor and singer.
42. Isla:
An ultimate nautical baby girl name, Isla is Spanish for 'island', derived from the Scottish Island Islay and River Isla. It's trendy, yet not overused.
43. Marina:
This Latin moniker, meaning 'from the sea', is used extensively all over the world for its rhythmic sound and easy spelling. But very few know that Marina is also a term for the boat dock or basic. Famous American actor Matt LeBlanc named her daughter Marina Pearl. It cannot get more apt than this!
44. Meredith:
This soft and gentle sounding Welsh name was originally for boys, but is now used more for girls. Meaning 'guardian of the sea', Meredith is currently the 590th most popular name in America. You also get delightful nicknames Merry or Reddy with this name.
[ Read: Baby Names Inspired By Water ]
45. Nerissa:
The Greek name Nerissa, meaning 'from the sea', would make a distinctive alternative to similar names like Marisa and Melissa. This moniker was used by William Shakespeare in his play "The Merchant of Venice". In the play, Nerissa was Portia's confidante. Even Queen Elizabeth picked this regal sounding name for her cousin.
46. Oceane:
This sleek and sophisticated name has a beautiful sound, which makes us fall head over heels in love with it. Its variation Oceana is also a wonderful pick. Oceane means 'ocean'.
47. Olive:
Olive Oyl was the name of the lanky beloved of Popeye the Sailor Man. Despite being overshadowed by Olivia, Olive has maintained a subtle charm of its own. It means 'olive tree'.
48. Pearl:
It's in the sea or ocean you find this beautiful gemstone. So don't you feel it will make a beautiful nautical baby name for your daughter?
[ Read: Heroic Names For Babies ]
49. Piper:
In marine force, whistle signals, which are called piping, are used for ordering 'Avast heaving', to move the visitors aboard or the other side. Piper means 'one who plays pipe'.
50. Sela:
Sela is the name of the Norwegian princess of the 4th century who became a pirate. This Hebrew name, meaning 'rock', got a lease of via via actress Sela Ward.
We believe you must have found your favorite nautical themed baby name. Share the shortlisted one with us by commenting below!
Recommended Articles:
The following two tabs change content below.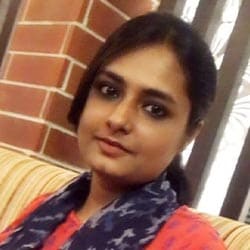 Arshi Ahmed
Arshi Ahmed did her graduation from Shri Shikshayatan College, Kolkata, and post graduation in English from Lovely Professional University. She specializes in writing baby names articles as she loves to help new parents find a name for their child. Arshi understands how important it is for a parent to find the right name because the name gives the baby an...
more