Social media is the rage today, and bully on you if you can't deal with it. Social media changes the way we perceive the world and interact with one another. But what is the negative impact of social media on children? Do you worry your daughter spends all her time online? Does it concern you how it might affect her? If you nodded along in solemn agreement, you might want to give our post a read.
In today's age, no one remains reclusive. From the pings, chat windows to the pokes and emoticons, everything exists to bring people closer, to make the world more comfortable.
Today, young kids play with electronic devices like smartphones and tablets. Social media is an active part of your adolescent's life. However, as a parent, you need to know how social media effects on kids development. Most importantly, it's time you learn these technologies so that you can relate to your kid's daily life on the World Wide Web and social networks.
[ Read: Recommended Screen Time For Children ]
Social media helps you link up with people all over the world. The positive influence of social media on children include:
Helps children connect with extended family and friends.
Helps develop better perspectives on various issues.
Learn new things, exchange ideas and helps hone their networking skills.
It helps provide an effective platform for enhancing your child's knowledge.
It helps motivate children to get better at communication and encourages freedom of self-expression.
Social media facilitates the development of technical expertise and practical understanding of technology in your child.
[ Read: Internet Safety Tips For Kids ]
Young minds are moldable, and social media can mold the way your child thinks or behaves. At her age, she is innocent and cannot discern good and bad. Social media also has a dark side. As with the story of dark needs light, Ying has a yang, there is a flipside to social media. Some common, but disturbing effects that let you know why social media is bad for kids:
The vastness of social media ensures that there is no control on the scope of information. Such situations can lead to children bumping into obscene, harmful or graphic websites that may affect their thinking process.
Cyber bullying is another growing trend among social media websites. Cyberbullying can have dangerous and potentially fatal effects. It claims many victims each year. Australia suffers from a large number of teen and other youth suicides due to cyber bullying.
Waste of time. We agree that social media is good, but 'too much of a …' you know how it goes. Spending too much time can also affect your child negatively and often lead to social media addiction. Addiction can manifest itself as various symptoms and may even affect your child's physical health.
Too much social media can affect your child's ability to develop strong interpersonal relationships. Your child is moldable, and the avalanche of information can overwhelm her.
[ Read: Ways To Prevent Cyber Bullying For Kids ]
As her mom, you need to make sure your child spends quality time on social media websites and reaps positive outcomes. Keep a tab on what sites your child accesses. Educate her about the pros and cons of social media. If you find her too withdrawn or moody, or excited due to a lack of social media access, you may want to visit a therapist. She may be addicted.
Hope now you know the effects of social media on children. So, let's pledge to make social media fun, learning and a comfortable for our young ones. Tell us how you ensure your child spends quality time on social media? Fellow moms would love to hear your story and learn any tips tricks you may suggest. Leave a comment below.
Recommended Articles:
The following two tabs change content below.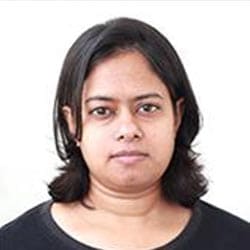 Sagari Gongala
Sagari was a math graduate and studied counseling psychology in postgraduate college, which she used to understand people better. Her interest in reading about people made her take up articles on kids and their behavior. She was meticulous in her research and gave information that could be of help to parents in times of need. An animal lover, vegan, and...
more