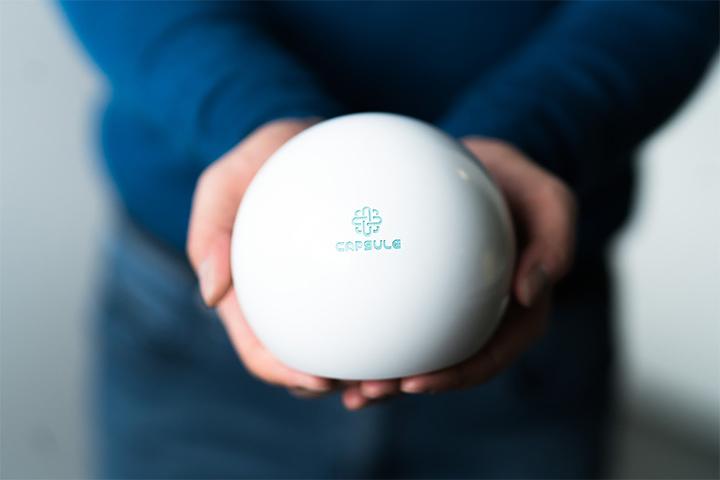 I love taking pictures. Be it of myself, people around me or just the beauty of nature – every photo I take is absolutely precious, with an endearing memory behind it that I can't afford to lose. So, what I usually do is save copies of all my photos onto a hard drive or my laptop (or try to anyway).
But honestly, who has the time to do that? I certainly don't. With children on my back and a job to juggle, it's a struggle to keep up the habit of saving my pictures. Leaving my photos on my phone or camera is putting my loved memories at risk. There have been too many times where my phone has crashed, making me lose all of my cherished memories. So, in attempt to keep my photos safe, (with the tiny bit of free-time I get to myself) I ended up looking for something more advanced and even easy to use. That's when I came across this little amazing device called "Capsule" – a cool product that automatically backs up and sorts photos. It also allows me access to it anywhere.
This device was like a dream come true. It was exactly what a person like me needed. The photos backup immediately as you take them so you don't have to worry about transferring the photos manually.
And as a bonus, Capsule even creates these cute albums and slideshows for you, genius! You can even organize the photos however you want and give personalised tags so it's easier to sort through all the pictures. Another little trick is that you can search for ANY photo or video you want just by searching for people's names, pets, dates and locations by the typing the word in the app (I didn't even know technology advanced that far).
So basically, how it works is that you buy the Capsule and place it anywhere it in your home, download the app onto your phone (it's available for your iPhone and Android right now, and soon Mac and Windows) and you're done! I'm not much of a technology person, but setting it up seems like a piece of cake.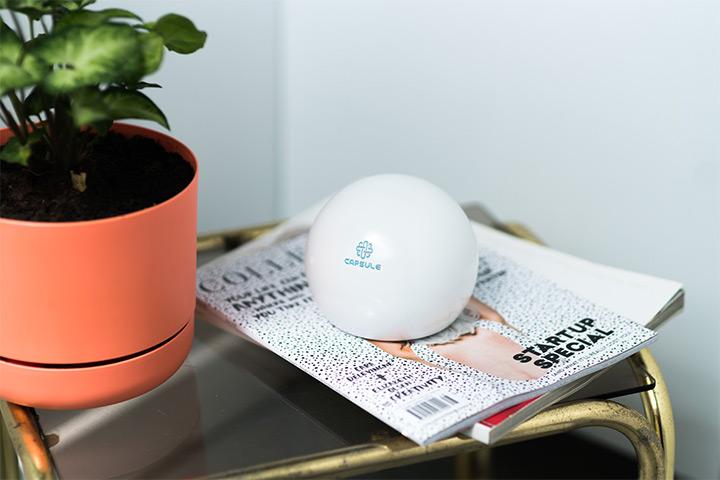 Now, I know there are other services out there which could help me saving my photos (like Google Photos and iCloud), but they usually come with annoying monthly fees, which I really don't want to add to my family bills. Also, I found out that if you sign up with some of these services, they'll even have full ownership of your photos! So basically, they're able to look through your personal photos and use them for their own needs! Imagine that, a complete stranger looking at pictures of my beloved children – the thought makes me shudder.
Capsule on the other hand, saves any photos (or videos) straight to a hard drive in my own home, making sure that absolutely no one other than me will have access to the pictures. The photos and videos will also be archived in the original resolution as they were taken, no matter which device it was captured on, whether it be my phone, digital camera or even a GoPro. With this device, I'll never need to think about losing my pictures and videos ever again!
Through the app you can access your photos and videos from anywhere in the world, giving you complete access to all your amazing memories at your fingertips, anytime and anywhere in the world. It's like magic!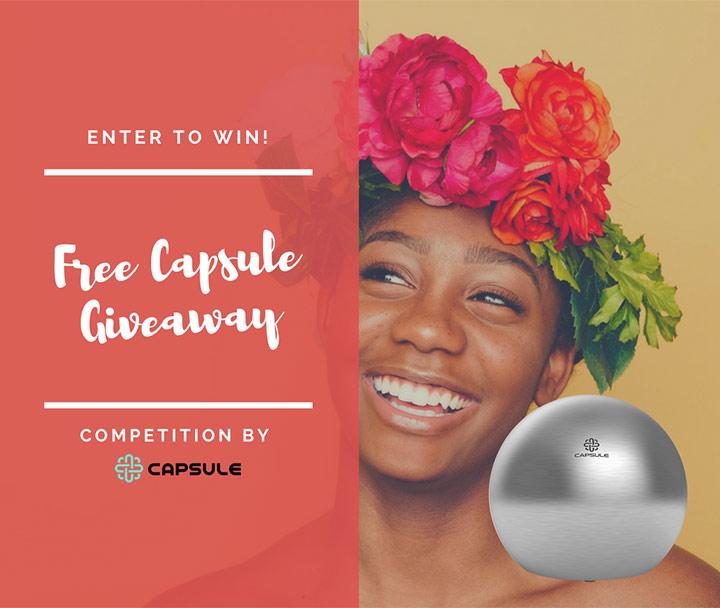 Capsule will be launching on 11th October but what's more exciting is the fact that they are also doing a free giveaway of it right now!
All you have to do is fill in your details for the amazing chance to win your very own Capsule, worth $ 200 USD, absolutely FREE!
You can enter this giveaway here. SO, what are you waiting for, let's keep those precious memories safe!!
The following two tabs change content below.
Latest posts by Ayushi Goel (see all)