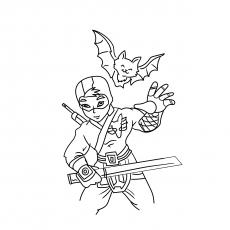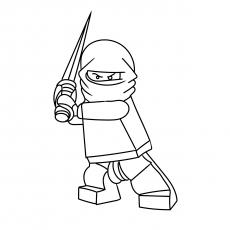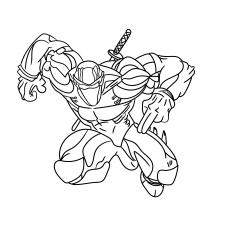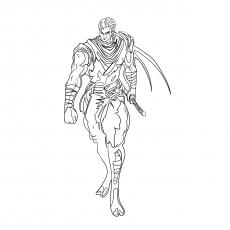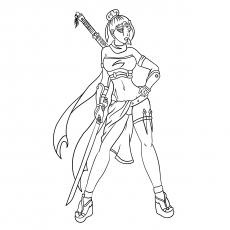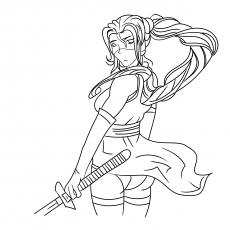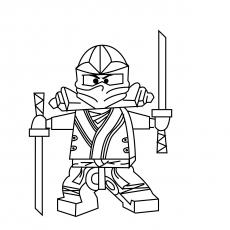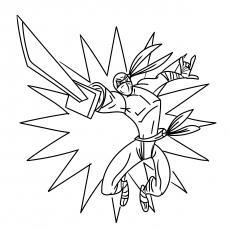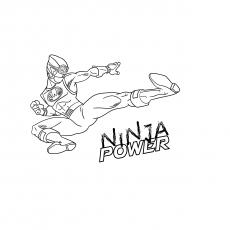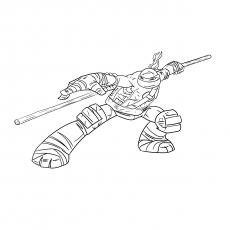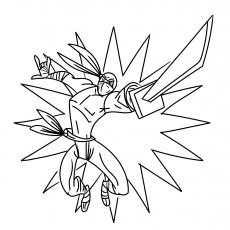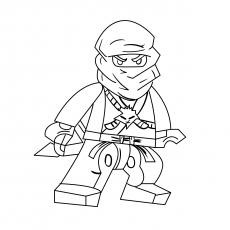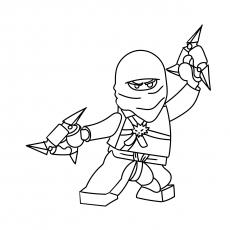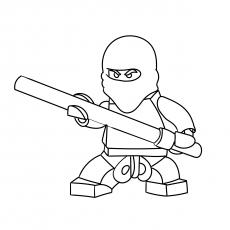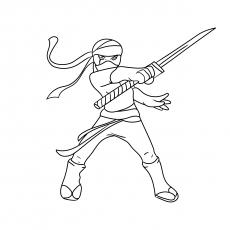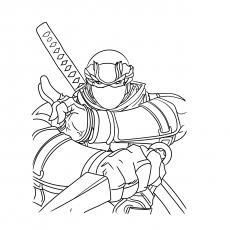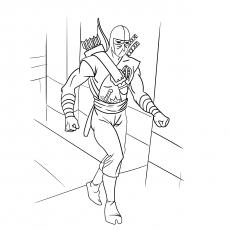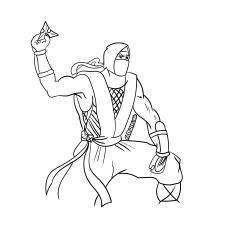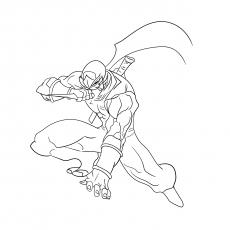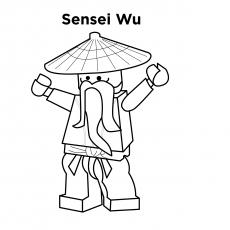 Recommended Articles:
As parents, you may find the task of drawing attention of your kids to engaging activities quite tough. Despite the abundance of entertainment options and toys around, kids of the modern generation tend to be fidgety. Keeping them still at home can be really tedious.
In the midst of all these, coloring pages is a fun activity that can keep your naughty toddlers hooked for hours. You can do the household chore with abandon without keeping an eye on them at all times.
Why Ninja Coloring Pages?
There are many coloring page themes that you can pick from. While cartoon characters, animals and nature based themes attract many kids, for active and playful ones ninja coloring pages may be the right thing.
The ninja warrior characters, from Japanese origin, have become an integral part of many video games your kids love to play and they also feature in Hollywood flicks.
Ninja invasion is evident in comic books and theme parks, making it something your kids can identify with.
Top 20 Ninja Coloring Pages For Kids:

Here is our collection of best 10 ninja coloring pages to print of all ages. You simply need to download and give them to your darling, with a box of colors!
1. Ninja Warrior With Sword:
This image shows a ninja warrior holding sword in one hand.
The parts of dress are flying in the wind, giving the image a dynamic look.
There are no other elements, making the image simple to paint.
[ Read: Transformers Coloring Pages ]
2. Little Ninja With Mask:
This image has a small ninja warrior holding a sword with both hands.
The character is masked with only eyes visible.
The kids will find it easy to paint as there is no complex background or other elements.
3. Ninja Warrior With Meal Triangular Blades:
This image has an aggressive looking ninja warrior with sharp triangular metal blades in its hands.
The ninja is masked and in an attacking pose.
Your kids will like to paint the image for sure.
[ Read: Batman Coloring Pages ]
4. Ninja Girl With Sword:
The image has a pretty ninja girl looking backwards and she has an open sword in hand.
The girl has long hair circling the face.
There is something about her gaze that draws the viewer's attention.
[ Read: Hulk Coloring Pages ]
5. Ninja Warrior In Alert Position:
This is an image showing a Ninja soldier who looks alert.
He has a weapon held by hands at his back.
The image has only the warrior in it so the kids can paint it easily.
6. Ninja Warrior With Stick In Hand:
This is possibly the easiest Ninja image you can offer the kids to fill up with colors.
It shows a ninja in defensive pose holding a stick with both the hands.
This classic coloring page will keep your kid occupied for a couple of hours!
[ Read: Star Wars Coloring Sheets ]
7. Ninja Jumping From The Top:
This is an image showing a Ninja figure jumping from the top.
He seems to be attacking an opponent with a sword.
There is a dynamic element about this image that can attract the kids.
[ Read: Ninja Turtles Coloring Pages ]
8. Ninja In Spectacular Costume:
This is one interesting amigo showing a ninja figure wearing special costumes and swords in both hands.
The costume itself is enough to attract attention of the kids.
The Ninja has a mask on the face and the eyes can only be seen through it.
9. Ninja Warrior In A Challenging Pose:
This is an image that has a Ninja warrior in somewhat aggressive pose.
He seems to be challenging an enemy with a sword in front.
It is quite an easy image to fill with colors.
[ Read: Harry Potter Coloring Pages ]
10. Cute Ninja Boy With Funky Costume:
This is an interesting image that shows a ninja boy in a nice costume.
The costume has stylish elements in it. The face of the ninja is masked with eye and brows visible.
A bat is flying above his head and he has weapons stacked at back.
11. The Ninja Girl:
Girls can also become powerful ninjas as well. So boys take notice! This is a stylish Ninja girl with a tattoo. She is wearing a trendy ninja suit and is looking really pretty. She is not only carrying two swords, but has some other weapons attached to her thigh band. She will use these extra weapons when the situation demands.
This ninja girl looks like a video game character. Your little daughter will enjoy coloring this fashionable ninja girl. Just don't go by her beautiful looks, she can be very aggressive too!
12. Ninja with Bow and Arrows:
Ninjas not only fight with swords, sticks and daggers. They also use bow and arrows. Actually the martial art ninjitsu is quiet ancient and it is practiced in Japan. This performing martial art teaches how to handle different weapons skillfully. Weapons become potentially dangerous in their hands. Ninjas live a disciplined life and attack their enemies ruthlessly. Rigorous training hardens their emotions, and they don't even bat an eyelid before killing their opponent. A ninja's life is tough and short.
13. Ninja Poster:
This is a perfect ninja poster for your child's room. The words 'Ninja Power' is written on the coloring page. This Ninja is wearing a helmet and a body suit. He looks very smart in this jumping pose. Look at the position of his hands and feet, he is ready to defeat his opponent. His pose exudes power and confidence.
14. Ninja Turtles Poster:
The Teenage Mutant Ninja Turtles must be your child's favorite television show? If yes, then your child will enjoy coloring this picture. Which ninja Turtle is this, can your child recognize? If he can then he deserves a treat!
This is Raphael. His aggressive face gives away his identity. He is carrying a stick and is advancing towards the opponent.
This ninja Turtle also wears a mask on his face, just like other ninja characters. The whole concept of ninjitsu is popularized by video games, films and television series. There is ninja merchandise too!
15. Ninja with a Dagger:
Ninjas are known for their skills of handling different types of weapons. Weapons actually become more powerful in their hands, and they strike different pose while attacking their enemies with the weapons.
This ninja is carrying a dagger in his hand, while his other hand is kept in a particular way. Since your little one enjoys watching ninja films, he will be aware of different ninja poses. Sometimes, you see him or her imitating the ninja moves in front of the mirror. It is fun watching them! Your child will love coloring this page. You can turn it into a poster for a ninja themed room.
16. Sensei Wu:
Sensei Wu is a major character in Lego Ninjago: Masters of Spinjitzu. He is the mentor to the four chosen ninjas. In fact, the word 'sensei' in Japanese means mentor or teacher. He is a wise old man and is the son of the first Spinzitsu master. In the series, sensei Wu was captured by a digital overlord and was transformed into a villain named Techno Wu. Luckily, he has returned back to his old form.
If your child loves watching the series and also enjoys playing with Lego toys, will enjoy coloring this page.
17. RuHayabusa:
RyuHayabusa is the protagonist of the Ninja Gaiden series developed by Team Ninja. Ninja Gaiden is a video game series published by Tecmo. Ryu is also known as the Super Ninja or the Singular Super Ninja, Dragon Ninja and the Modern Day Ninja. RyuHayabusa wears a legendary black Falcon outfit, Tabi boots, ninja head piece, mask, scarf and forearm guards. His green eyes with a golden hue can only be seen, since the mask conceals his face. He is in his early 20's. His past experiences and rigorous upbringing has made him ruthless. He has acquired the ninja skills to perfection and has become the ultimate ninja. This coloring session will keep your child busy for hours. Your little one will make this character look larger than life with his creativity.
If your child loves playing Ninja video games, he will be familiar with this powerful character. If Ryu's character happens to be his favorite, then you can pin up this picture as a poster, once your child is done with coloring it.
18. Ready for Combat:
Have you noticed that all Ninja wears a face mask and a forearm guard?  They wear it to protect themselves from getting hurt or slashed by the opponent's sword. This ninja is ready for combat, he is just about to throw a weapon at his opponent. There is action behind this picture, which makes it so interesting. Your child, who is obsessed about ninjas, will definitely enjoy coloring this picture.
19. Looking Closer:
In this picture, the ninja is looking at something very closely. There is a mystery in this picture, which makes it so attractive. Children love enigmatic personalities and also like to solve puzzles. This picture will certainly make him think. This coloring page also gives enough opportunity to experiment with colors.
20. Muramasa:
Muramasa is a legendary weapon smith and shopowner who helps RyuHayabusa on all his adventures. Muramasa serves as a merchant throughout the new Ninja Gaiden series. He is also a relic expert and has a good knowledge of weapons. Nobody knows Muramasa's exact age. His looks can be deceiving too! Since, behind his brittle old appearance lies a skilled master swordsman.
This is a picture of Muramasa in his youth. Coloring the minute details in the picture will improve your child's concentration and eye-hand coordination.
Ninjas capture children's imagination and they enjoy watching the action-packed ninja films. It gives them a thrill! If they enjoy ninja films so much, they will also love coloring these pages. Just give them a box of colors with these pages and see how their imagination runs wild.
These free printable Ninja coloring pages online are a fun way to keep your child entertained for several hours at a go. When you are out of ideas to keep your child busy, simply print out these ninja coloring sheets in action and watch your child smile and color in glee!
Do share your thoughts about ninja coloring pictures in the section below.
DISCLAIMER: All images found here are believed to be in the "public domain". We do not intend to infringe any legitimate intellectual right, artistic rights or copyright. All of the images displayed are of unknown origin. If you are the rightful owner of any of the pictures/wallpapers posted here, and you do not want it to be displayed or if you require a suitable credit, then please contact us and we will immediately do whatever is needed either for the image to be removed or provide credit where it is due. All the content of this site are free of charge and therefore we do not gain any financial benefit from the display or downloads of any images/wallpaper.
The following two tabs change content below.