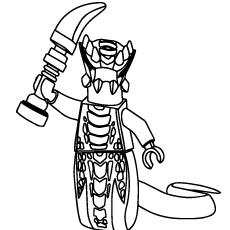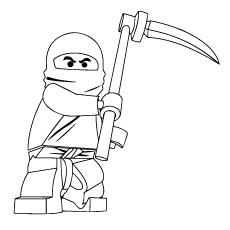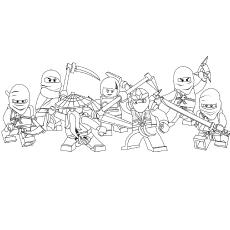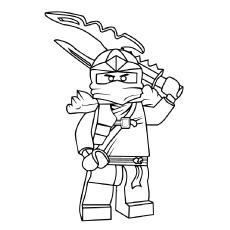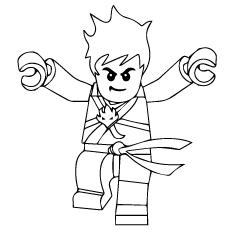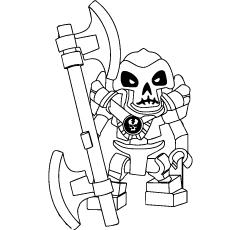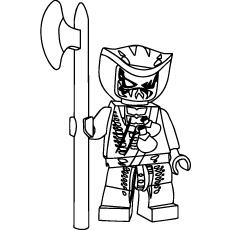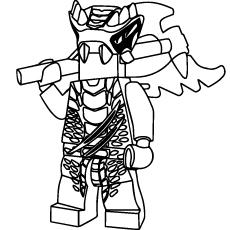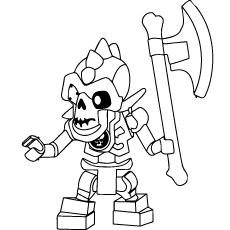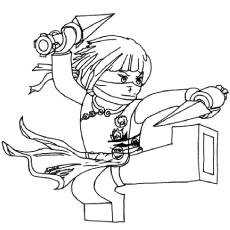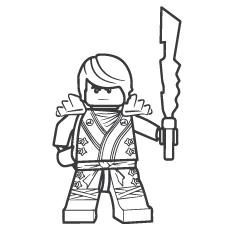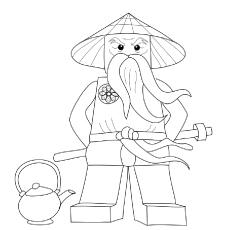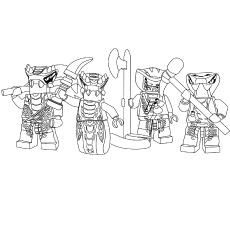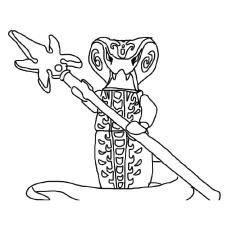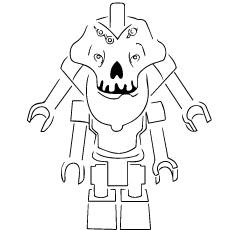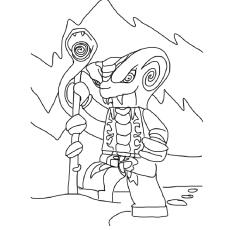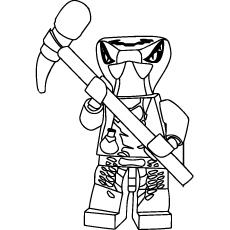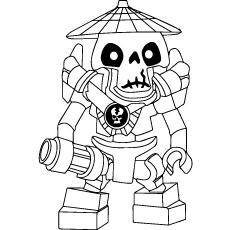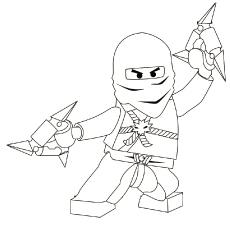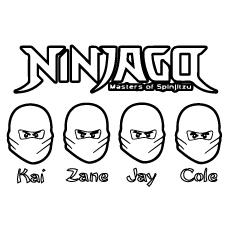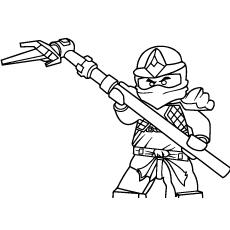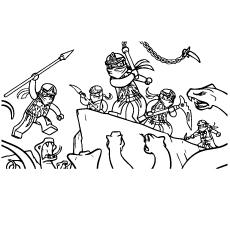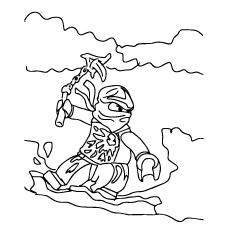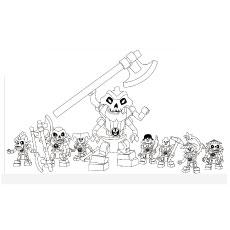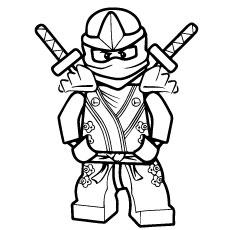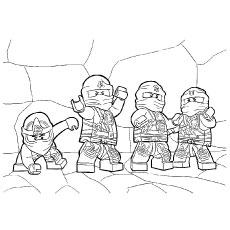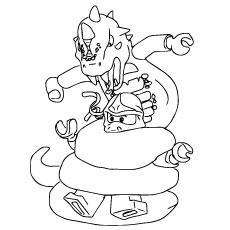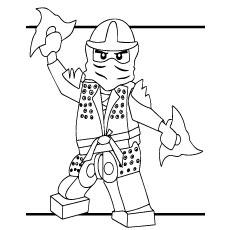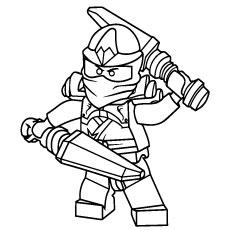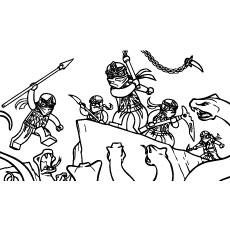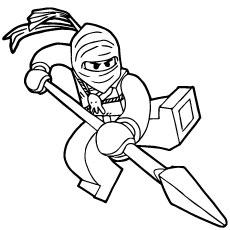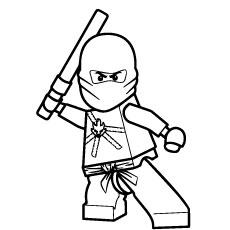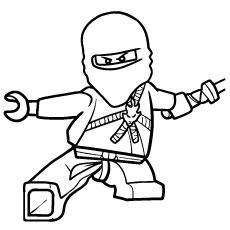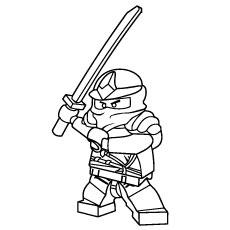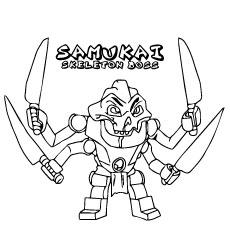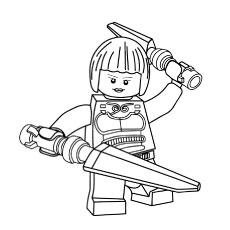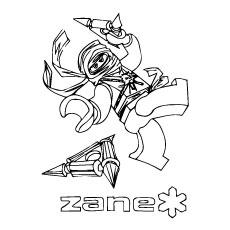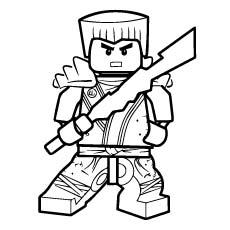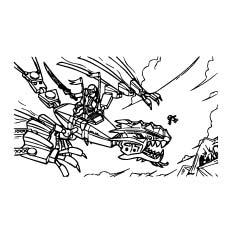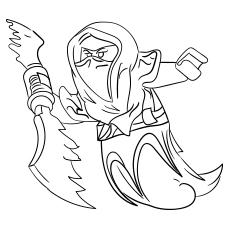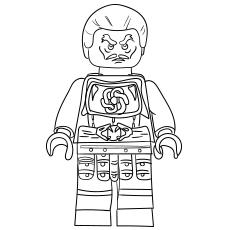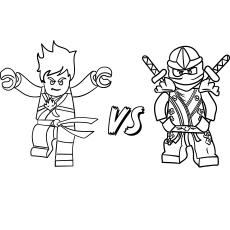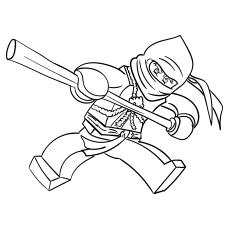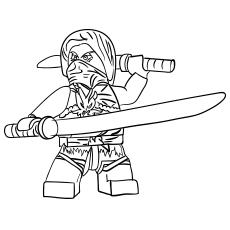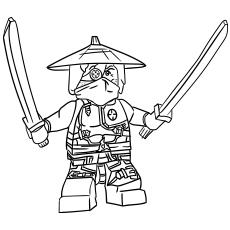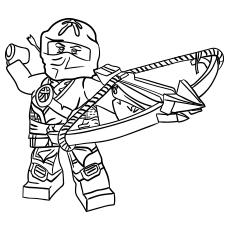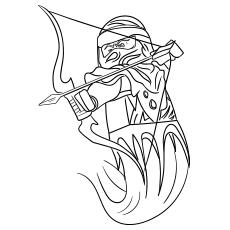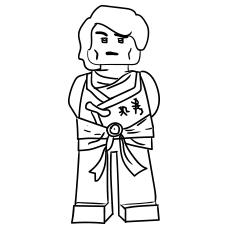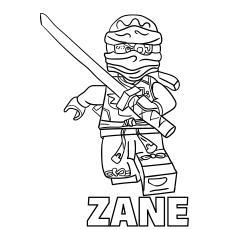 Recommended Articles:
Coloring is an excellent activity for kids as it helps in their hand-eye coordination and improves their writing skills. If your child loves coloring and Ninjago is his favorite, animated action series, then we have the perfect activity for him. Here is a collection of some of the best ninjago coloring pages to print for your kids.
Go on to explore a fun way to improve your child's motor skills.
Top 20 Ninjago Coloring Pages For Kids
Ninjago, the Masters of Spinjitzu, revolves around the adventures of five ninjas- Jay(1), Cole, Zane, Kai, Nya. It is about their quest for finding the weapons of Spinjitzu and its protection from the evil forms. The toy series of the same name is the inspiration for the show.
These ninjago coloring sheets will allow your child to learn the methods of coloring while reading about their favorite characters.
1. Gang:

This coloring sheet features the four ninjas of this series- Cole, Zane, Kai, and Jay.
The First Master of Spinjitzu created these ninjago by using the Four Golden Weapons- the Scythe of Quakes, the Sword of Fire, the Nunchuks of Lightning and the Shurikens of Ice.
Together they fight the Serpentine, an ancient race of snake, to rescue Nya, Kai's sister.
2. Zane:

Here is a coloring sheet of Zane, one of the protagonists of this series. He is the Ninja of Ice and is chosen to protect the Green Ninja.
Zane is a Nindroid or robot.
Zane is the most reserved, stoic and serious of all the ninjas.
He has the uncanny ability to sense what others cannot. Zane has blonde hair and wears white clothes in the show.
[ Read: Star Wars Coloring Sheets ]
3. Zane ZX:

This coloring sheet shows Zane ZX in his ninja form.
His affinity with ice allows him to perform a chilly Spinjitzu attack. He can freeze objects to different degrees. He wields a katana, a spear and a flail that help him gain an Elemental Blade that channels his Ice powers.
As a Nindroid, Zane can store data and calculate the courses of action through a panel on his wrist. His weapons are shurikens and chains.
4. Kai:

Kai is another Ninja from this series and the older brother of Nya. Kai was the last ninja to join the team and the last to unlock his True Potential.
He has brown, spiky hair and always wears a focused expression on his scarred face.
Kai is a hotheaded ninja and does not think twice before taking a decision. He is capable of giving deep insights but his feelings override his caution. Kai is very dedicated to the people he cares about, especially his friends.
5. Sensei Garmadon:

Sensei Garmadon is the First Spinjitzu Master in the series.
Sensei Garmadon was initially a normal boy with brown hair. However, after being struck by lightning and falling into the underworld, his body turns black with visible ribs and teeth.
Sensei had a helmet, which he wore until Dearth took possession of it. His helmet allowed him to gain control of the Stone Army.
6. Serpentine:

This is one of the serious ninjago printable coloring pages, that features the Serpentine Army,main antagonists in the Ninajago 2012 series.
The serpentine is an ancient race of reptilian humanoids they were once the dominant specie of Ninjago.
They have a connection with the Great Devourer and worship it as an all-powerful god and ruler.
7. Slithraa:

This coloring sheet features Slithraa, the warrior ranked Serpentine of the Hypnobrai tribe. He is also the original keeper of the magic Hypnobrai staff.
He was the general of this tribe until he lost a fight to Skales. He once tried to hypnotize Lloyd in the ice cave, but it backfired and left him in Lloyd's control instead.
Under Lloyd's command, he led the Hypnobrai to Jamanakai village and ordered his tribe to hypnotize everyone in the town and steal all their candies.
[ Read: Harry Potter Coloring Pages ]
8. Skales:
Skales is the general of the Hypnobrai and a major antagonist of this series. He wishes to become the king of the Serpentine after Pythor's death.
Apart from his ability to hypnotize others with his gaze, Skales is also trained in a martial art called "Fang-Kwon-Do." He mesmerizes the opponents with his swaying body motions and kicks their chin when they let their guard down.
Skales is an ambitious conspirer and constantly looks for new means of getting more power.
9. Lasha:

Here is a coloring sheet of Lasha, the Scout of the Venomari tribe.
He is a green colored snake with black hands. He is a peculiar looking warrior with three yellow eyes and two vials of venom.
Lasha is a smart warrior. He keeps a lookout for enemies, seeks them and then lets others tackle them.
10. Acidicus:

Acidicus is a minor antagonist in the Ninjago series. He is the most intelligent member of Venomari and is responsible for their strategies.
Acidicus has white spikes on his head, four yellow eyes and tusk-like fangs. He has a dark green body with red, black and lime green markings.
He has constructed vials in his combat gear that effectively store extra venom that ensures that the army never runs out of venom in the battle.
[ Read: Ben 10 Coloring Pages ]
11. Spitta:

Meet Spitta, a soldier of the Venomari tribe. He is a green colored soldier with yellow torso and legs.
Spitta produces excess venom from his fangs, hence the name.
He sells off the excess venom to his fellow Venomari toensure that they do not run out of venom in the battle.
12. Lizaru:

Here is a coloring sheet of Lizaru, a warrior ranked Serpentine of the Venomari tribe. Lizaru is one of the Venomaris released from their tomb by Pythor P. Chumsworth.
He is a four fanged warrior who uses his mouth to catch and devour the bog creatures.
Unlike the other Serpentine warriors, Lizaru has white spikes on his head instead of green ones.
13. Cole:

This is one of the interesting ninjago coloring pictures that features Cole, the team leader of the Ninjagos. He is the black ninja of the Earth and is chosen to protect the Green Ninja along with the other three ninjas.
Cole likes helping and feels a sense of accomplishment in doing so. His weapons include staff and scythes.
Cole has a muscular body with shaggy black hair and bushy eyebrows.
[ Read: Power Rangers Coloring Pages ]
14. Jay:

Jay is the blue ninja of lightning. He provides comic relief in the show by cracking jokes in between. He also likes to boast about his techniques, much to the annoyance of others.
Jay was the first ninja to master the Spinjitzu technique. His weapons include nanchucks and elemental blade.
He has short, orange to brown hair and a notch in his right eyebrow. He wears a blue outfit that represents his elemental color.
15. Nya:

Nya is the younger sister of Kai. She becomes the mysterious Samurai X for having been treated unequally by the ninja.
She is usually shown wearing clothes in shades of red that she accessorizes with a large golden bracelet. She has short black hair.
Nya is a highly intelligent girl and creates the Samurai armor and technology for herself.
16. Sensei Wu:

Sensei Wu is the wise younger brother of Lord Garmadon. He is the mentor of the four ninjas.
He is an elderly man with a long beard. He is always seen wearing a white robe and a straw hat.
The Digital Overlord once captured and transformed him into an evil cyborg named Technu WU. However, he recovered later.
[ Read: Transformers Coloring Pages ]
17. Skulkin:

The Skulkin is an antagonist skeleton group from the underworld in the Ninjago series. They fight to claim the Golden Weapons for their master, Lord Garmadon.
The group features miniature skeletons with torso, leg, and arm pieces. They wear belts and armor in red, blue, or gray color.
The Serpentine later succeed the Skulkin.
18. Kruncha:

Kruncha is another antagonist in this series. He is the Earth general of the Skulkin army.
Kruncha is a practical and down to earth man.
He manages the army effectively.
He has a large head and wears a gray helmet in the show.
19. Wyplash:

Wyplash is the Skulkin general of Ice. He is the leader of the skeletal Denizens of the Underworld.
He is an intelligent general who found the map to the Golden Weapons.
When he is not wreaking havoc, Wyplash catches up on reading.
20. Nuckal:

Nuckal is the general of Lighting of the Skulkin army.
He is hyperactive and crazy.
He cheers up the soldiers of his army.
Nuckal has a large head and wears a metal patch over one of his eyes.
[ Read: Pokemon Coloring Pages ]
Check out these free printable ninjago coloring pages online and select the best for your children. We are sure your kids; especially boys will love these ninjago colouring pages.
Share his experience with us in the comment section.
DISCLAIMER: All images found here are believed to be in the "public domain". We do not intend to infringe any legitimate intellectual right, artistic rights or copyright. All of the images displayed are of unknown origin. If you are the rightful owner of any of the pictures/wallpapers posted here, and you do not want it to be displayed or if you require a suitable credit, then please contact us and we will immediately do whatever is needed either for the image to be removed or provide credit where it is due. All the content of this site are free of charge and therefore we do not gain any financial benefit from the display or downloads of any images/wallpaper.
The following two tabs change content below.