Is your kid insisting on a new Nintendo DS game? Is finding an age-appropriate and best Nintendo game for kids no less than a chore for you? Then worry not! We are here to help.
Nintendo DS is the best handheld video game of all time. It promises the best on-the-go gaming experience to all the fanatic gamers.
With scores of Nintendo video games vying for your kid's attention, it can get hard to pick the right ones. But we have done the task for you. We have come up with ten best kids Nintendo Ds games that are high on both educational value and entertainment.
1. Mario Kart DS: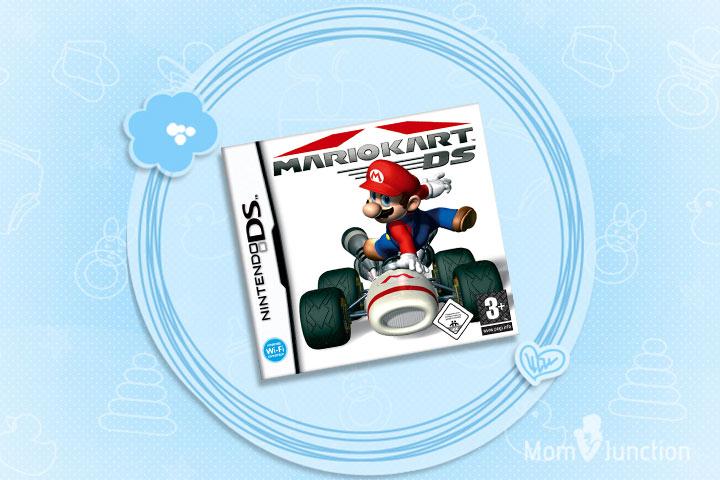 Mario Kart DS is one of the most popular Nintendo games. The game allows your kid to race with four karts at once. It offers Tour courses from classic Mario Kart games along with brand-new tracks and arenas.
[ Read: Best PS3 Games For Kids ]

2. Castlevania Dawn Of Sorrow: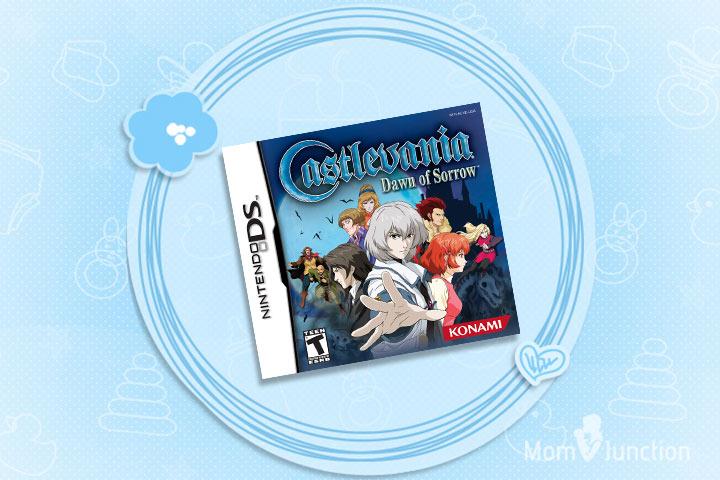 What comes to your mind when you hear the word 'home console'? 'Castlevania' would be the most popular answer. Castlevania Dawn of Sorrow is a must include in any DS library because of its stunning graphics and special effects, as well as an incredible musical score. The game offers a dramatic storyline along with a variety of memorable new characters.


3. Tetris Axis: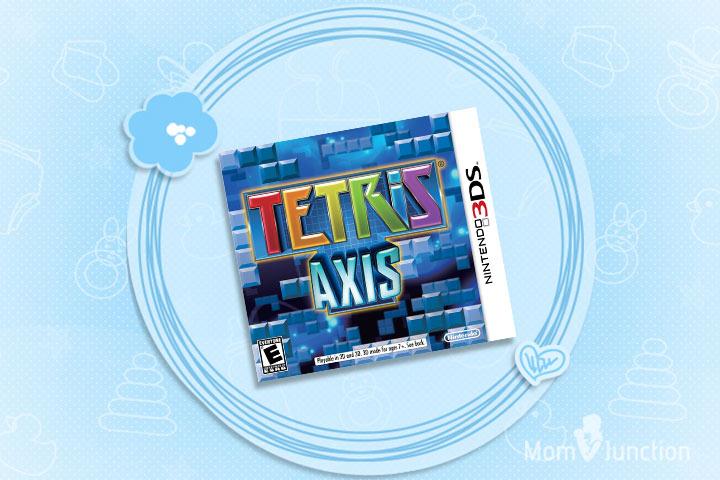 Give your kid a break from active DS games with Tetris Axis. It offers 20 Tetris game modes. It also has Augmented Reality Game Modes like AR Marathon and AR Tower Climber.


4. Pokémon Rumble Blast: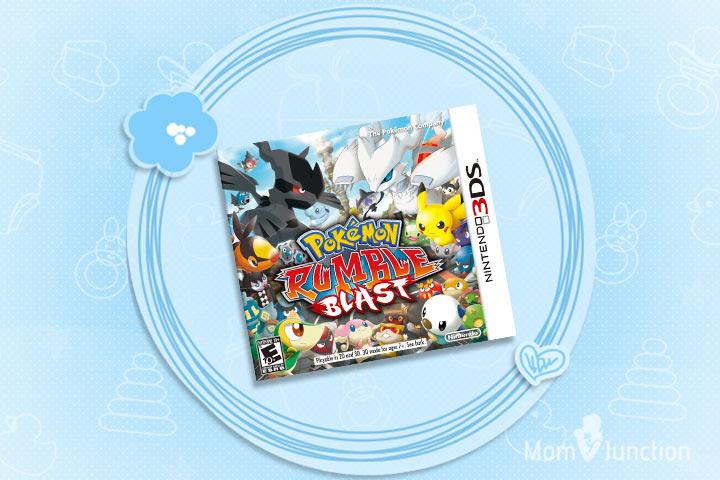 Pokémon Rumble Blast is the first Pokémon game for the 3DS system. Your kid has to battle and kill the Boss Pokémon character. Along the way, he will get plenty of opportunities to collect more than 600 Toy Pokémons and be the champion. The device's built-in wireless connection will allow two gamers to team-up on this adventure together.


5. The World Ends With You: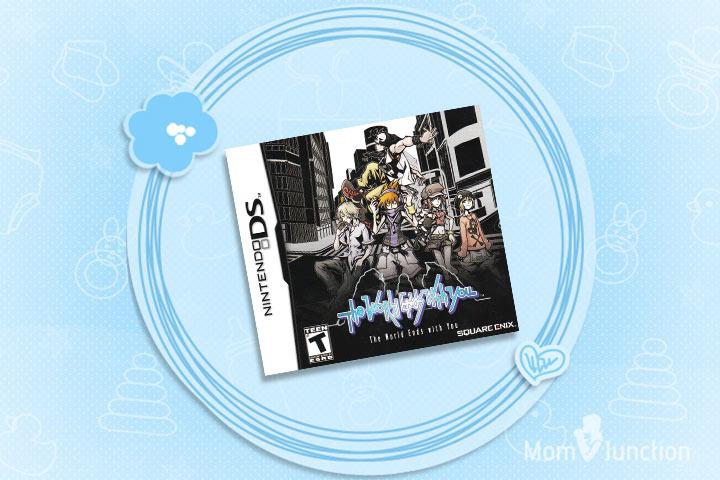 Only a few games have the ability to leave a lasting impression on the players, and The World Ends With You is certainly one of them. Its Innovative Stride-Cross Battle System allows players to control two characters simultaneously. The game owes its popularity to the cool Shibuya fashion, incredible soundtrack, memorable characters, and the fantastic modern art visuals.
[ Read: Wii Games For Kids ]

6. Mario And Luigi Partners In Time: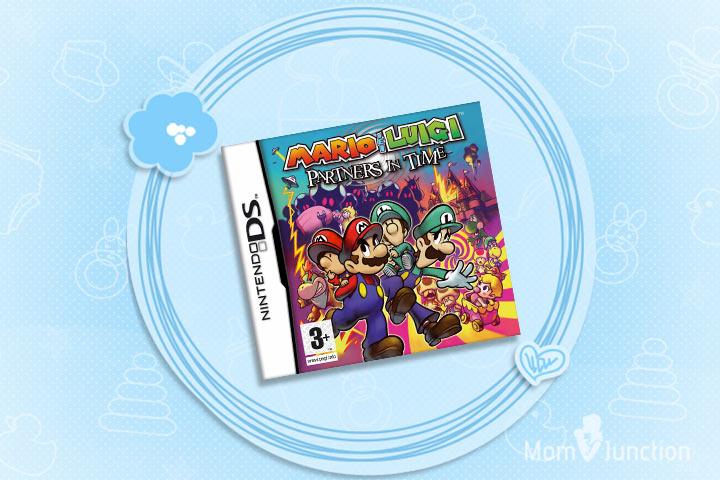 Mario And Luigi Partners In Time is a sequel to the ever-popular Mario and Luigi: Superstar Saga. Besides the puzzle-ridden environment and time-based battle system, the best feature of the game is its humor.


7. Animal Crossing Wild World: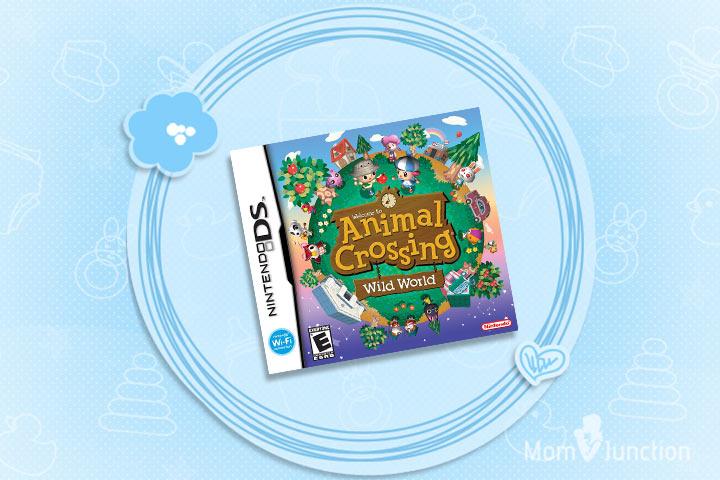 Animal Crossing is one of the most beloved Nintendo games. Your kid and his three friends can hang out in the same village and interact in real time. He can interact with members of the original cast of Animal Crossing – K.K. Slider, Tom Nook, Blathers, and Mr. Resetti. He can also meet animals of different shapes and personalities.
[ Read: Side Effects Of Violent Video Games On Kids ]

8. Super Scribblenauts: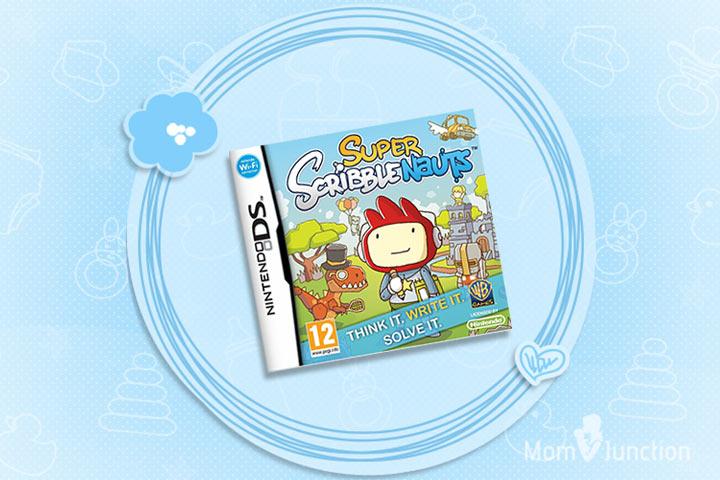 Super Scribblenauts is a sequel to the original Scribblenauts. It will let your kid write down the nouns to summon the creature it denotes and to modify the adjectives to achieve the goal. Adjectives can change the color, size, elements, and behaviors of the object they describe. Your kid can use multiple adjectives and let his imagination run wild!


9. Professor Layton and the Unwound Future: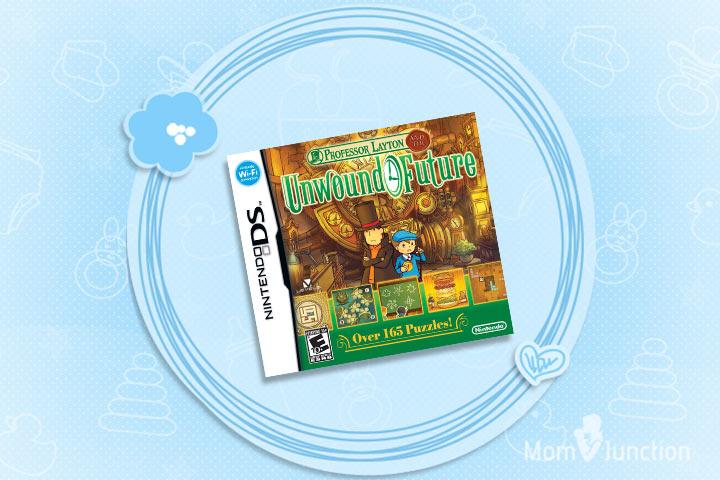 Professor Layton and the Unwound Future is the third installment of the Professor Layton game series. The game has the Professor and Luke, his apprentice, traveling through the time. In this game, your kid has to solve 100 puzzles, ranging from word puzzles to the tricky visual mazes. The graphic quality is amazing, and the background score is the icing on the cake.
[ Read: Recommended Screen Time For Children ]

10. My Baby 3 & Friends: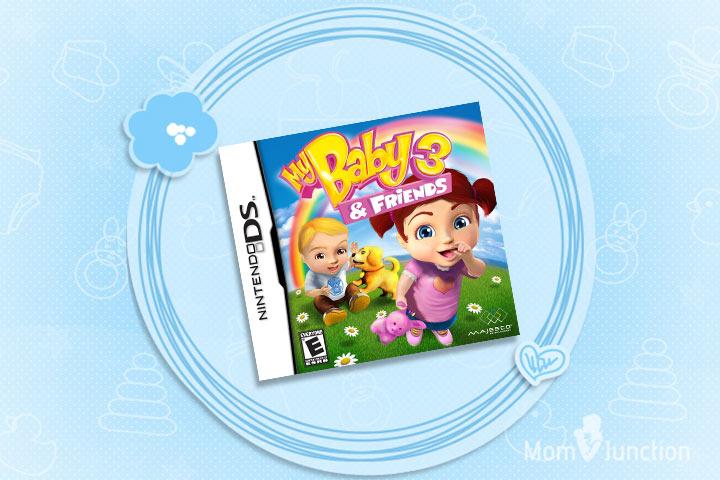 The game stimulates the nurturing side of your kid's personality. Players have to clean, feed and dress the baby. It also helps your kid improve his hand-eye coordination with 30 new skills.


Your kids are sure to love these Nintendo DS games for kids. Just pick any one of these and watch your kids enjoy their vacations.
So, which one from the list of best Nintendo games for kids is your kid's personal favorite? Tell us in the comments box below.
Recommended Articles: