If your teenager enjoys reading inspirational stories, we have compiled a list of the best non-fiction books for teens. Non-fiction books are suitable for teens as they can help them find their direction in life and develop a more positive attitude. Teens love real-life stories as they can motivate them to find their voice and make a difference. Knowing about other people's lives and success stories can encourage your teen to do better. Our list includes some popular teen non-fiction novels that will help your teen relate and stay engaged for hours.
So, explore our list of various options to choose a book that suits your teen's interests.
Top 6 Best Non Fiction Books For Teens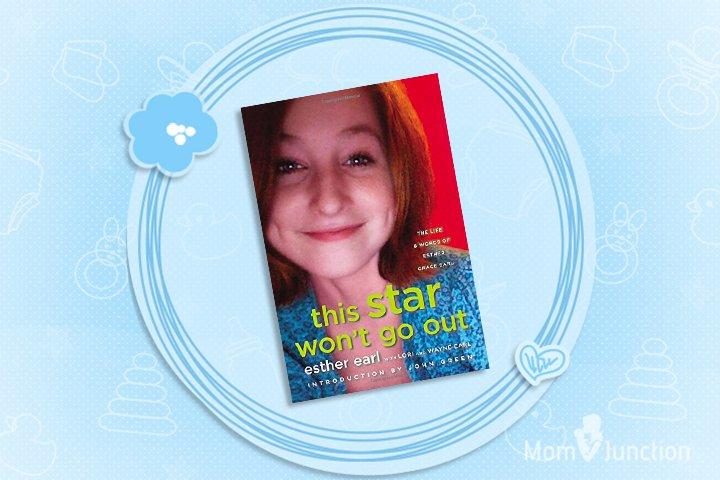 The book presents a wonderful collection of stories, drawings, letters, and journal entries of Esther Earl. The non-fiction read is an inspiration for John Green's most popular novel 'The Fault In Our Stars'. 'The Star Won't Go Out' is an inspirational book focusing on Esther, who was a prolific writer, a deeply spiritual person, and a 'nerdfighter. Take a look at this video link to get more information on the product.
Unbroken narrates the story of courage of Louis Zamperini, an Olympic athlete and pilot in World War II, who survives greater than a month starving in a life raft in the Pacific Ocean. On reaching land, Louis, unfortunately, becomes a prisoner of war. This good non fiction books for teens narrates the breathtaking story of Louis' survival and perseverance.
The non-fiction read of 'Laughing At My Nightmare' narrates the story of a twenty-year-old Burcaw, who suffers from spinal muscular atrophy. The book narrates how the health disorder puts Burcaw into a wheelchair and makes it difficult or impossible for him to carry out the most mundane routine without assistance. Teens can learn how the health condition shapes the boy's life and his incredible will power of learning to laugh it off.

The non-fiction read features the inspirational story of singer and actress popular as Lovato. The book also features a variety of quotes to motivate and inspire the readers and convey expressions, such as happiness and sadness. This is one of the interesting non fiction books for teenagers. The inspirational read teaches you to have patience when you have nothing and attitude when you have everything in your life.
The book narrates the story of Michaela DePrince, a Sierra Leonean war orphan, who had to bear mistreatment due to a skin condition. At age four, American parents happen to adopt her. DePrince was fond of dancing so her adoptive parents enrolled her for dance lessons. The book narrates the orphan's inspirational journey from nobody to a member of the Dutch National Ballet.
Teens often roll their eyes at parental advice. So Sean Convey's '7 Habits Of Highly Effective Teens' offers teens a neutral third party advice on everything about teens, ranging from self-image in social media to pleasures and pitfalls in finding the way during the most enjoyable and difficult years of life respectively. The Covey's nonfiction book is also an incredible read for you to understand your growing teen, her temperament and her attitude towards life. This video offers a more detailed explanation of the product.
How To Choose The Right Non-Fiction Books For Teens?
Consider these factors when choosing the best non-fiction book for teens.
Topic: Consider your child's interests to choose a suitable title. From contemporary people to historical icons, you can pick a book your child will be drawn towards.
Reviews: Check the reviews and recommendations to find the right book for your teen. The reviews from fellow readers can help you get an idea of whether your child will like the book or not.
Length: Ensure the book is not so long that your teen loses interest quickly. It should be crisp and precise to make an interesting and engaging read.
Ease of understanding: Choose a book written in simple language for easy understanding. However, it should be challenging enough to help develop your child's comprehension skills and vocabulary.
Why Trust MomJunction?
Wedetso Chirhah is a product writer specializing in books, children's products, and more. He enjoys creating engaging and relatable content for readers, hoping to help them find the best products for their convenience. Here, he highlights the best non-fiction books for teenagers that will help them gain inspiration, find direction, and develop a more positive outlook towards life. He has included a brief description of each book to help you choose the right one.
Nonfiction books, as well as inspirational biographies and stories, can assist in shaping the mindset of your teen. They add value to their knowledge and allow the teen to learn things they can't by reading school textbooks. However, before purchasing a book for your teen, read the summary to understand whether it is something they would be interested in. You should also assess whether or not the circumstances described in the book are relatable.
Recommended Articles:
The following two tabs change content below.

Wedetso Chirhah holds a masters degree in English Literature from Mangalore University. He had written content for more than 15 B2B websites and edited school books before joining MomJunction as an editor. Wedetso ensures the articles meet the highest editorial standards. He enjoys making content understandable and relatable to readers, and he is a big fan of the versatile em...
View Profile

›