Okra, commonly known as lady's finger, is a rich source of folate. This post highlights the benefits of okra during pregnancy. Folate is the natural form of folic acid, which is one of the essential nutrients for pregnancy. This prenatal vitamin helps prevent congenital disabilities such as neural tube defects in babies. Okra is also known to help manage blood sugar levels. Read on to know more about the benefits of having okra while pregnant, and interesting ways in which you can include the vegetable in your daily meal.

Is Okra Good For Pregnancy?
Yes, okra is a nutritious pod vegetable that is good to eat during pregnancy. It is rich in fiber, folic acid, protein, carbohydrate, Vitamin C, B3, and K, beta-carotene, potassium, calcium, and phosphorus. Whether you eat it boiled, stewed, fried or pickled, you will be able to benefit from the nutrients it has (1).
What Are The Benefits Of Okra During Pregnancy?
The nutrients present in okra are very beneficial for pregnancy and aid in the healthy development of the baby. Read on to know more about the benefits that okra has to offer.
High in folate: Okra is a potent source of folate, which lowers the risk of birth defects in the baby. It also boosts the metabolism of carbs, protein and fat, and helps synthesize DNA and red blood cells (3).
A source of antioxidants: The major antioxidants in okra include carotenoids, phenolic compounds, vitamins C and E. They promote the mother's and baby's immune system, and therefore lower the chances of any infections and cardiovascular issues (1).
Contain fiber: Rich in both soluble and insoluble fiber, okra helps in abating constipation during pregnancy. Soluble fiber works to lower blood cholesterol and treats diabetes, and insoluble fiber promotes digestion (4).
Okra is not known to cause any side effects during pregnancy, which makes it a vegetable that you must include in your diet during pregnancy.
Keep reading for a breakdown of the nutrients in this vegetable.
Nutritional Value Of Okra
Nutrients present in 100 grams of okra are as follows (4):
NUTRIENT
AMOUNT
Calories
33kcal
Water
89.58g
Carbohydrates
7.45g
Sugars
1.48g
Protein
1.93g
Fiber
3.2g
Fat
0.19g
Vitamins
Thiamin (Vitamin B1)
0.200mg
Riboflavin (Vitamin B2)
0.060mg
Niacin (Vitamin B3)
1mg
Pyridoxine (Vitamin B6)
0.215mg
Folic acid (Vitamin B9)
60mcg
Ascorbic acid (Vitamin C)
23mg
Retinol (Vitamin A)
716U
Alpha-tocopherol (Vitamin E)
0.27mg
Phylloquinone (Vitamin K)
31.3mcg
Electrolytes
Potassium
299mg
Sodium
7mg
Minerals
Calcium
82mg
Iron
0.62mg
Phosphorus
61mg
Magnesium
57mg
Zinc
0.58mg
Lipids
Total saturated fatty acids
0.026g
Total monounsaturated fatty acids
0.017g
Total polyunsaturated fatty acids
0.027g
g=grams; mg=milligrams; mcg=micrograms
In the following section, we tell you how to include okra in your pregnancy diet, along with a few easy recipes that you can try.
Ways To Include Okra In Pregnancy Diet
Here are some tips and precautions for including okra in your diet.
Rinse okra thoroughly before cooking it. It minimizes any risk of infection.
Cook on low flame to prevent loss of nutrients.
Make delicious finger food by slitting the vegetable in half, coating with gram flour and frying in oil.
Frying sliced okra, coated with breadcrumbs, is another way to consume okra.
Crush two okras and soak in a glass of water overnight. Consume the water next morning for detoxification and regulating cholesterol levels.
Some Simple Pregnancy-Friendly Recipes You May Try
1. Okra stew
Simmered in tomato sauce with cilantro and garlic, this is a flavorful okra stew you will love.
You will need
1 lb okra
4 medium-sized tomatoes
3 medium-sized onions
¼ cup canola oil
1 garlic clove, peeled and sliced
1 bunch cilantro, finely chopped
1½ cup water
½ tsp salt
Red pepper powder to taste
How to make
Boil water over high flame. Cook tomatoes for one minute, and transfer them into another bowl of cold water. Peel and chop.
Add oil to the wide pan, and add onions. Cook until they turn soft. Add tomatoes, water, cilantro, salt and red pepper.
Stir occasionally until the mixture becomes saucy.
Add okra, occasionally stir until they turn tender.
Top with cilantro leaves and you can serve either warm or cold.
Preparation time: 1 hour
Servings: 6
2. Grilled okra
A scrumptious yet straightforward okra recipe that makes a great addition to your meal.
You will need
1lb okra
2tsp olive oil
Ground black pepper to taste
Salt to taste
Pinch of cayenne pepper
How to make
Put the okra in a grill basket.
Apply olive oil, and place on a grill that is preheated to 450°F.
Cook until the peel starts to caramelize, and then turn onto the other side.
Once done, remove and sprinkle salt, pepper and cayenne pepper.
Eat when it is warm.
Preparation time: 15min
Servings: 6
Next, we answer a few commonly asked queries about eating okra during pregnancy.
Frequently Asked Questions
1. Will consuming okra help during labor?
It is believed that okra will increase the chances of easy labor and delivery, but there is no scientific evidence supporting the claim.
2. Does okra cause miscarriage?
No, okra is not known to cause miscarriage and is a safe addition to your pregnancy diet.
3. Is pickled okra safe to eat during pregnancy?
Yes, pickled okra is safe as long as you take in moderation.
Okra is almost without any side effects. You can include it every day in your diet with no worry. In case, you notice any allergic reaction to the vegetable, stop its consumption and consult your doctor.
Consuming lady's finger or okra during pregnancy can enrich your diet with folate essential for fetal neuronal development. Lady's finger is rich in vitamins, minerals, and fiber which supports the increased nutritional requirements when pregnant. In addition, its water-soluble fiber content aids digestion and helps manage diabetes. Taking okra water is also found to regulate cholesterol. You may include okra in the diet in the form of stew, fry, or roast. Okra also helps ease the process of childbirth, though the claim lacks scientific evidence.
References:
MomJunction's articles are written after analyzing the research works of expert authors and institutions. Our references consist of resources established by authorities in their respective fields. You can learn more about the authenticity of the information we present in our
editorial policy
.
The following two tabs change content below.

Swati Patwal is a clinical nutritionist, a Certified Diabetes Educator (CDE) and a toddler mom with over eight years of experience in diverse fields of nutrition. She started her career as a CSR project coordinator for a healthy eating and active lifestyle project catering to school children. Then she worked as a nutrition faculty and clinical nutrition coach in different...
more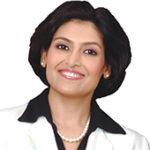 Celebrity nutrition advisor Dr. Shikha Sharma has founded Dr. Shikha's Nutrihealth in 1998. Dr. Shikha has done her MBBS from Maulana Azad Medical College and her organization, Dr. Shikha's NutriHealth, has over 50 Ayurveda experts and nutritionists who provide consultation services to the clients. The Nutrihealth expert team handles weight loss/weight gain, PCOS, thyroid, diabetes, cholesterol, post-pregnancy weight loss and...
more