Does your child complain of frequent back pain? Is he frustrated because of this constant pain, and are you looking for ways to help ease his condition? If you nodded along, consider giving him a dose of painkillers. But, which ones are safe and will they have any side effects? Well, read on and learn about some safe and yet effective painkillers for children.
You may find your child in pain due to various reasons, such as toothache, falling while playing, bumping into things and many other reasons. The pain can be annoying and unbearable for your kid, so giving him the right dose of safe painkillers can help relieve his trauma and recover soon. However, consult your doctor before you give him any painkiller to ensure the right dosage and your little one's safety.
5 Safe And Best Painkillers For Children:
Even though you can find many over-the-counter painkillers, only some of them are safe for kids to mitigate their pain. Here, we list some safe and effective pain relievers.
1. Paracetamol:
Paracetamol is highly effective for moderate or mild pain. Before getting your kid to take the medicine, ensure that none of the other medicines he takes have the same ingredients. Such a situation could lead to irreparable liver damage. Many over-the-counter cold and flu medications contain Paracetamol. So if your kid already has cold and flu medications, avoid giving a dose of Paracetamol. You can consult your physician for the right dose of the painkiller, based on his age and weight (1).
[ Read: Paracetamol Dosage For Children ]
2. Ibuprofen:
Another pain reliever for kids. Ibuprofen is a Non-Steroidal Anti-Inflammatory Drug (NSAID), which effectively treats moderate pain in kids. Give your child low doses of Ibuprofen to alleviate the pain and use the medication for a short span. You can give your kid Ibuprofen to treat fever and pain, provided your child weighs more than five kgs. Ibuprofen is not suitable for kids with stomach problems, kidney impairment, blood pressure issues, heart problems, or asthma. Consult your doctor for the right dosage and if you need to continue the drug for greater than one week (2).
[ Read: Ibuprofen Dosage For Children ]
3. Aspirin:
Aspirin is another best pain reliever for kids to treat mild or moderate pains. You need to exercise caution if your child suffers from digestion problems, reflux, or ulcers. Aspirin can affect blood clotting. So if your child takes any anticoagulants, consult your doctor before giving the painkiller to your kid. Avoid giving aspirin to children under the age of 16 (3).
4. Codeine:
Codeine is popular as an opioid agent having a connection with morphine. The painkiller helps mitigate severe pain in kids, such as pain resulting due to a toothache. You can find low doses of the drug at pharmacies selling paracetamol, but high doses of codeine require doctor's prescription. You can give the painkiller for child if she is greater than ten years as your child can swallow the tablets (4).
[ Read: What Causes Tooth Abscess In Children ]
5. Morphine:
Morphine and drugs similar to morphine, such as fentanyl, buprenorphine, and oxycodone, are strong painkillers. You can find these painkillers in different formulations, such as capsules, tablets, and patches. Doctors usually prescribe morphine to mitigate the pain for a long time. Make sure you give morphine to your child to alleviate the pain only after your doctor prescribes it (5)
Now that you know best yet safe painkillers to alleviate the pain in your child, you can count on appropriate doses of one of the above painkillers to help your child obtain relief. Make sure you get all painkillers from a reputed pharmacy only.
Did your child have any painkillers to alleviate his pain? Which painkiller suits your kid the best? How did it benefit your child? Share your experiences with fellow moms. Leave a comment below.
Recommended Articles:
Comments are moderated by MomJunction editorial team to remove any personal, abusive, promotional, provocative or irrelevant observations. We may also remove the hyperlinks within comments.
The following two tabs change content below.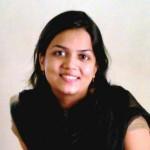 Latest posts by Manjiri Kochrekar (see all)