While some foods may be healthy for you during pregnancy, others might be unhealthy. Hence, if you wish to know if eating papaya during pregnancy is safe for you, this post is for you.
Papaya is high in nutrients and is known to help with digestion, but most pregnant women are unsure whether or not they should consume papaya. In this post, we discuss the safety, benefits, and side effects of eating papaya when pregnant. Read on.
Is It Safe To Eat Papaya During Pregnancy?
It is safe as long as you are consuming ripe papaya in moderate quantities. But semi-ripe and unripe papaya may cause complications in pregnant women. Raw papaya is high in latex, a substance responsible for uterine contractions (1). Hence, doctors do not recommend consuming the green fruit as it may lead to adverse effects on expecting mothers.
You should be careful about what you are eating during pregnancy, especially in the first and third trimester as these are considered crucial stages.
Can Papaya Cause Miscarriage In Early Pregnancy?
An unripe and semi-ripe form of the fruit might increase the risk of miscarriage. The risk is high during the early stages of pregnancy as the latex in the fruit might trigger unnatural contractions leading to miscarriage.
Can You Have Papaya In Pregnancy Third Trimester?
Avoid raw papaya in the third trimester. The latex in it could stimulate hormones responsible for contractions. Furthermore, eating green papaya might lead to hemorrhaging and bleeding from the corners of the placenta (2).
Therefore, unripe papaya is not recommended during the last months of pregnancy. In fact, papaya is given to induce labor during the third trimester, in rare cases.
Why Should You Avoid Latex In Papaya?
Latex (the milky liquid) is a mixture of papain, endopeptidases, and chymopapain (3). This substance is considered unsafe because:
The enzyme papain is known to stimulate contractions that can cause abortion (4). Also, it hinders the production of progesterone hormone, which is significant for a healthy pregnancy.
Latex acts like oxytocin and prostaglandin, the hormones that could start labor (5).
Latex is found in unripe and semi-ripe papaya, and also in the leaves of the fruit. Hence, try to avoid unripe or semi-ripe papaya throughout your pregnancy.
But the proportion of latex diminishes as the fruit ripens and hence, the ripe fruit can be eaten to enjoy its goodness.
Nutrients In Papaya (Ripe)
The ripe papayas are rich nutrients, including:
Antioxidants such as beta carotene
Minerals such as potassium (6)
Vitamins
Iron
Calories
Folic acid (7) Although ripe papaya is good for pregnancy, there are conditions when you should avoid it.
When Not To Eat Papaya During Pregnancy?
The doctor may advise you not to consume the fruit during pregnancy, if:
you have allergies to latex (8)
you have gone through any infertility treatment and are conceiving after a long time
you had a miscarriage, abortion, premature delivery, or such concerns previously.
Also, as mentioned earlier, you should avoid raw papaya as it might lead to some adverse effects.
Effects Of Eating Papaya During Pregnancy
Unripe and semi-ripe papayas are not recommended for pregnant women for the following reasons.
Can be harmful to the fetus development: Teratogenic enzymes can be harmful for fetal development. And papaya contains two of them – chymopapain and papain. Women having a history of miscarriages and abortions should stay away from unripe papaya.
May cause edema: Eating several pieces of raw papaya regularly may cause edema (1), which means fluid retention in the body. This, in turn, exerts pressure on the blood vessels and might even slow down the process of blood circulation. More pressure could result in internal hemorrhage and affect the embryo.
A risk of kidney stones: Papaya, a rich source of vitamin C, can form kidney stones when eaten in excess amounts. This may result in stomach cramps that are not good for pregnant women and the baby (9).
Can weaken the fetal membranes: The papain content in papaya could weaken the membranes of the fetus. This might slow down the development of cells and tissues of the fetus, affecting its health (10).
Exerts pressure on the stomach: The presence of latex in unripe and semi-ripe papaya can trigger uterine contractions. Papaya is also considered a potent emmenagogue, which leads to miscarriage. The fiber content in papaya might exert pressure on intestines and stomach (11).
Produces estrogen: An imbalance of hormones is common during pregnancy. The papain helps in regularizing menstrual cycle. But during pregnancy, it can increase the temperature of the body, leading to bleeding.
In the next section, we answer a few more queries on papaya during pregnancy.
Frequently Asked Questions
1. Is cooked papaya safe during pregnancy?
As long as you are cooking a fully ripe papaya, it is safe to consume. Avoid unripe and semi-ripe papayas, even when cooked.
2. Can I drink papaya juice in pregnancy?
Juice made with raw papaya should be avoided (1). However, if you are making fresh papaya juice with the ripe fruit, you can go for it.
3. Can I have papaya milkshake during pregnancy?
Yes, if you are using the fresh pulp of the ripe fruit. A fresh papaya milkshake made with the fruit pulp, honey, and milk can be a good source of nutrition.
Ripe papayas offer several nutrients; therefore, eating them in moderation during pregnancy is beneficial. However, doctors suggest avoiding raw or semi-ripe papaya because they contain latex, which may induce abortion or early labor. Also, those likely to have an abortion, miscarriage, or are undergoing infertility treatment should not eat papaya because it may cause edema, weak fetal membranes, and other issues. If you have any doubts about eating papaya during pregnancy, you may take the advice of your healthcare provider.
References:
MomJunction's articles are written after analyzing the research works of expert authors and institutions. Our references consist of resources established by authorities in their respective fields. You can learn more about the authenticity of the information we present in our
editorial policy
.
1. Adebiyi A, Adaikan PG, & Pasad RN;
Papaya (Carica papaya) consumption is unsafe in pregnancy: fact or fable? Scientific evaluation of a common belief in some parts of Asia using a rat model
; The British Journal of Nutrition (2002)
2. Aravind. G, Debjit Bhowmik, Duraivel. S & Harish. G;
traditional and medicinal uses of carica papaya
; Journal of Medicinal Plants Studies
3. L.G. Silva, O. Garcia, M.T.P. Lopes, & C.E. Salas;
Changes in protein profile during coagulation of latex from Carica papaya
; Brazilian Journal of Medical and Biological Research (1997)
4. Meera Sumanth and Ugendra K.
Effect of unripe carica papaya on uterus
. Int J Res. Ayurveda Pharm (2013)
5.
Options for induction of labour
; Barwon Health
6.
Common discomforts during pregnancy
; UNM Health Sciences Center
7.
Philippines:
The fruit that heals
; International Tropical Fruits Network
8. Ogbodo S. O., Okaka A. N. C., Nwagha U. I., Ejezie F. E.,
Free Radicals and Antioxidants Status in Pregnancy: Need for Pre- and Early Pregnancy Assessment
, American Journal of Medicine and Medical Sciences, Vol. 4 No. 6, 2014, pp. 230-235. doi: 10.5923/j.ajmms.20140406.06.
9. Dr. Neethu S Kumar, Sreeja Devi PS;
The surprising health benefits of papaya seeds: A review
; Journal of Pharmacognosy and Phytochemistry
10. Sumana Reddy;
Latex Allergy
; American Academy of Family Physicians (1998)
11.
5 Common Myths About Kidney Disease Prevention
; National Kidney Foundation
12. Tarun Vij & Yash Prashar;
A review on medicinal properties of Carica papaya Linn
, Asian Pacific Journal of Tropical Disease (2015)
13. K L Krishna, M Paridhavi, & Jagruti A Patel;
Review on nutrition, medicinal and pharmacological properties of Papaya (Carica papaya Linn.)
; JSS College of Pharmacy, Rajiv Gandhi Institute of Pharmacy, Nirma University of Science & Technology (2008)
The following two tabs change content below.

Swati Patwal is a clinical nutritionist, a Certified Diabetes Educator (CDE) and a toddler mom with over eight years of experience in diverse fields of nutrition. She started her career as a CSR project coordinator for a healthy eating and active lifestyle project catering to school children. Then she worked as a nutrition faculty and clinical nutrition coach in different...
View Profile

›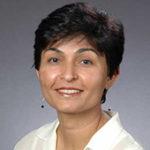 Jyoti Benjamin
(MS, RD, CSO, FAND, CD)
Jyoti Benjamin has 25 years of experience as a clinical dietitian and currently works in Seattle. She focuses on teaching people the value of good nutrition and helping them lead healthy lives by natural means. Benjamin has a masters in Foods and Nutrition, and has been a longtime member and Fellow of AND (Academy of Nutrition and Dietetics) and the...
View Profile

›