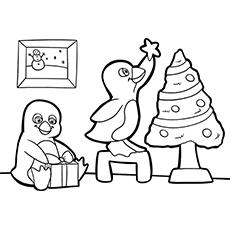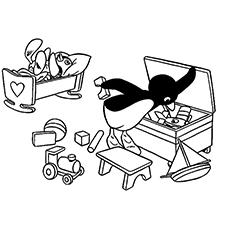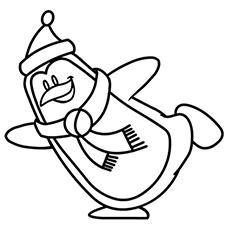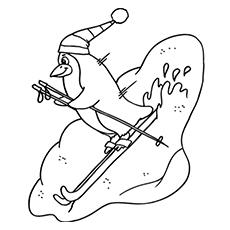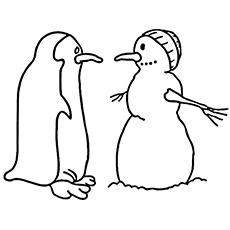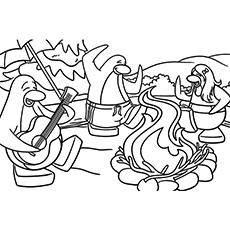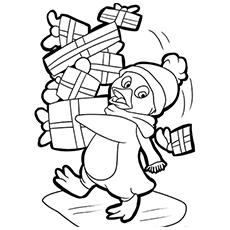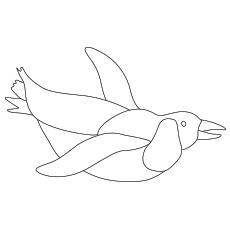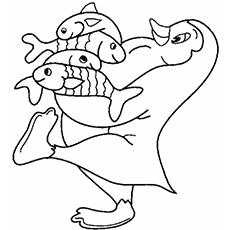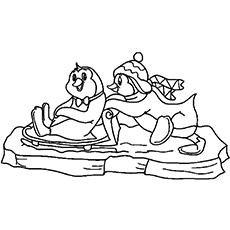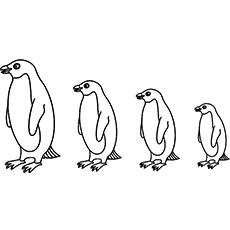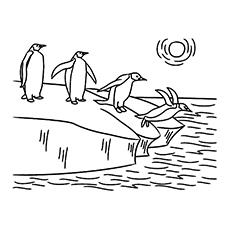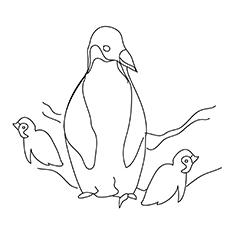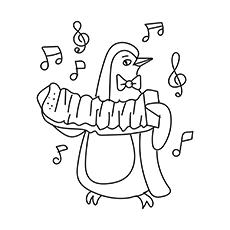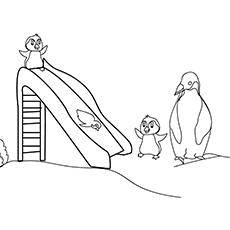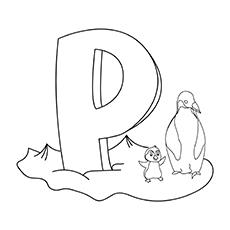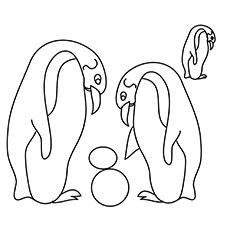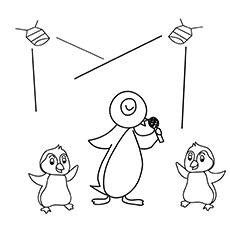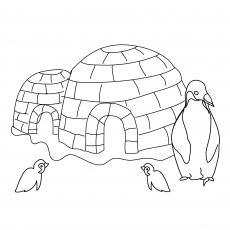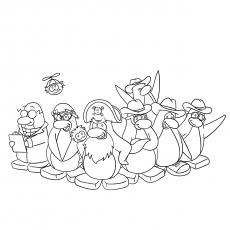 Recommended Articles:
When your little one is bored by playing with the same toys again and again, a fun way to make her time enjoyable is by giving her some pages to colour.
Yes!! Coloring is a simple yet wonderful and inexpensive learning tool for young minds.
Learning From Coloring Pages:

Coloring pages can usher creativity in your children's minds and give them the freedom of expression.
Your child can decide on the colors and the suitable combinations. This will give them an idea on colour mixes and recognition
Your child can learn the art of focusing. As they find the activity interesting, they will concentrate more.
Your child can understand the logic behind the pictures, and the stories associated with it can be a good learning.
Here are the top 20 penguin coloring sheets printable which will be an entertaining as well as learning time for your tot.
Top 20 Penguin Coloring Pages For Kids:

Penguin is one such bird which fascinates a child the most. Its rarity and its happy attitude makes it interesting and adorable to children. So let your child color these penguin coloring pages free and learn some interesting nuances of their favorite bird:
1. The Mother Penguin With Her Kids:
Your kid will definitely enjoy colouring this page depicting a mamma penguin along with her children.
Let your kid decide by herself who these 3 kids are.
If she has siblings then tell her to give them their name.
Also, she can be creative and decide the bow colours for the penguins and identify her favourite colours.
2. The Fun Loving Penguin:
Penguins always resemble happy birds and you can teach your child to remain cheerful as this picture.
Here, let your child be creative and dress the penguin as per her favourite colours.
Tell your child that these birds love the cold season and ask her to dress them appropriately for it.
Your child is also free to decide the background according to her imagination.
3. The Penguin On Vacation:
This is quite an elaborate picture and can take a lot of your child's time.
The group of penguins in this picture is shown doing a lot of activity.
You can explain each of them to your child and find out which one she likes.
This picture can give a human approach to the bird and your children can connect more with them.
[ Read: Koi Fish Coloring Page ]
4. The Playing Penguins:
Your children will love this picture when they see a penguin enjoying a slide just like they do and a mother penguin looking after them.
Let your child take a joyride and paint the picture with fun filled colours and add her own creativity to it.
She can colour the slide exactly as the one at home or at her school and thus improve her memory.
5. The Ice Skiing Penguin:
This is the time to enlighten your children as to where a penguin lives.
It is snow all the year and this sport is their favourite time passing activity.
She might not know what ice skiing is so you can inform her on the same.
You can tell her that even though it is very difficult sport, the penguins love it.
6. The Growing Penguin:
All children have the dream of growing up fast and this picture shows just that.
It shows how a small little penguin grows up to become a big fat one. Here you can ask your child to paint different clothes for all the penguins.
Also, she can learn more about penguins with the help of this picture.
[ Read: Sea Turtle Coloring Page ]
7. The Swimming Penguin:
Penguins can swim in ice cold water easily. You can make your child aware about this.
Also, you can make her familiar that it is a flightless bird and its wings actually help in swimming.
This can make her understand that it is a different kind of bird as compared to other birds she must have seen.
Let your child show the penguin in a deep blue ocean.
8. The Igloo And The Penguin:
You can enlighten your child by teaching what an igloo is and who lives inside it.
This beautiful picture shows Christmas trees in background and also the igloo.
You can explain her about the significance of both and tell her to colour them accordingly.
Here you can also ask your little one to paint the penguin as a Santa Claus.
9. The Fun And Frolic Penguin:
In this picture a mother penguin picks up toys for her little penguin to play with.
Your child must have all the toys as shown in the picture and thus you can ask her to colour them and also learn to name them.
Here, she can also paint the baby penguin's bed as her own bed.
You can also teach her to keep her toys back when she does not want to play.
[ Read: Finding Nemo Coloring Pages ]
10. The Penguin Party:
Here there is a group of penguins who are enjoying a party by the beach.
You can tell your children what happens in a party and that singing and dancing is always a part of it.
Here you can explain what a bon fire is and how to colour it.
You can also signify that it is very hot and one should never attempt to touch it.
11. The Penguin With Oodles Of Gifts:
Your child will always be excited when she hears about gifts and this picture will also do the same.
You can also explain the significance of giving gifts in Christmas and show her how a gift is wrapped.
Ask your child to colour them in vibrant colours and add shimmer using with glitter pens.
You can teach her that when she carries lots of things together, she should be slow and not let the things fall, just like the penguin in the picture.
12. The Penguin And The Fish:
The penguin here is shown with its favourite food which is fish.
You can explain how each animal or bird has different food habits than humans.
You can also explain about what a fish is and what the different colours of a fish are.
You can ask her which is her favourite food and why she likes it.
[ Read: Goldilocks And The Three Bears Coloring Pages ]
13. Penguins Going For A Ride:
Here two penguins going out for a ride sitting on a sledge.
You can explain to your little one how difficult it is to walk on snow and why people use a sledge to travel.
You can also signify that even a Santa travels on one with reindeers.
You can relate this picture as a father with his son or daughter.
14. The Musical Penguin:
The picture shows a penguin playing a musical instrument and enjoying the melody.
Here you can introduce your child to different musical instruments and let her know how to play them
This can be a fun learning for children as they have a natural liking for music.
[ Read: Chick Coloring Pages ]
15. 'P' Is For Penguin:
Alphabets which depict a penguin along with its spelling are great for your children
This is a great way to teach or revise alphabets and make them understand what alphabet stands for what word.
You can also introduce her to numbers and counting.
16. The Singing Penguin:
Every bird has a unique voice and so does a penguin.
You can take this opportunity to show your child how each bird sings.
Let her identify the different singing patterns and relate to that particular bird.
In this way she will be able to easily identify different animals and birds and also know their names.
17. The Decorating Penguin:
Kids love when they are given the task of decorating and here, along with colouring, you can also ask them to make it decorative.
You can tell them how to decorate a Christmas tree and what things are required to decorate it.
You can also emphasize on the quality of helping others in their work.
[ Read: Ladybug Coloring Pages ]
18. The Penguin And The Snowman:
Many a times they look the same, but a penguin and a snowman are different.
It will be interesting for your kid to colour the snowman and penguin in unique colours
You can explain them how a snowman is made and how children play with it.
19. Penguin Playing Ball:
It is interesting to see penguins playing balls and enjoying the game.
You can ask your child how can a penguin play ball if he has no hands and let them guess.
You can then tell them that they play with their foot and then go ahead to explain them about football.
[ Read: Minnie Mouse Coloring Pages ]
20. The Water Lover Penguins:
The picture shows penguins enjoying and playing in water.
You can explain to your child that a penguin lives in water and is called an aquatic bird.
You can differentiate penguin with other birds.
You can explain how different birds make their nest and fly high in the sky.
We hope your kids will love to color these free printable penguin coloring pages online. You can also download these sheets and own your own penguin coloring book! Do tell us about the learning and fun you shared with your kids while making them color these sheets.
DISCLAIMER: All images found here are believed to be in the "public domain". We do not intend to infringe any legitimate intellectual right, artistic rights or copyright. All of the images displayed are of unknown origin. If you are the rightful owner of any of the pictures/wallpapers posted here, and you do not want it to be displayed or if you require a suitable credit, then please contact us and we will immediately do whatever is needed either for the image to be removed or provide credit where it is due. All the content of this site are free of charge and therefore we do not gain any financial benefit from the display or downloads of any images/wallpaper.
The following two tabs change content below.