Many babies experience gassiness due to their immature digestive systems. Is your baby also facing the same problem? Is he fussy and irritated due to stomach bloating and gas? If yes, then you need to go to the kitchen and grab some peppermint oil to soothe his strained stomach. But, before you do that, read our post and learn how it will work wonders for your baby's problem.
What Is Peppermint?
Peppermint also called balm mint is a medicinal herb that contains menthol. It is used in making certain medicines, cosmetics, etc. It is a hybrid mint, and it treats cough and cold, morning sickness, irritable bowel movements, upset stomach, nausea, vomiting, etc. in adults. However, the oil from the herb also helps cure gassiness and stomach bloating in babies. Peppermint oil is a steam-distilled and cold-pressed extract of peppermint, and it has many health benefits.
Peppermint Oil For Baby Gas – How Does It Work?
Peppermint oil produces a calming effect by relaxing the muscles of the stomach, thereby allowing the gas to pass easily.
Other Benefits Of Peppermint Oil For Babies?
1. Helps Cure Colic:
Peppermint oil not only helps in curing gassiness but when it is combined with other natural herbs viz. Fennel, Licorice, and Chamomile, it reduces symptoms of colic as well. Colic is believed to be one of the worst stomachs aches your baby can suffer. It might occur due to an immature digestive system. Or it may also result from certain food items that mother consumes which produce excessive gas. So, the next time your baby cries in pain due to gassiness in the stomach, give him a very little amount of this oil and see the difference yourself.
[ Read: Is Castor Oil Safe For Babies ]
2. Cough And Cold:
Sometimes moms feed their kids peppermint oil to cure cough and cold as well.
3. For Curing Fever:
You can use a mixture of coconut oil and peppermint oil and rub the mixture on your baby's chest to cure fever. Remember, not to use concentrated pure peppermint essential oil for babies skin.
[ Read: Best Oils For Baby Skin ]
Is Peppermint Oil Safe For Babies?
All you mothers out there, here is a word of caution for you. Please do not give your baby peppermint extract, unless he is six months old because it might be life-threatening for young babies. Thus, the risks associated with peppermint oil outweigh the potential benefits of the herb if given to infants.
You can use a mixture of coconut oil and peppermint oil and rub the mixture on your baby's chest to cure fever. Remember, not to use concentrated pure essential oil directly on your little one's body.
[ Read: Benefits Of Using Eucalyptus Oil For Babies ]
What Are The Precautionary Measures?
As all the products have their pros and cons, so is the case with peppermint oil. It comes with its disadvantages as well along with the benefits. Here are some of the precautions you can take while dealing with peppermint oil:
Please use peppermint oil with care as it might cause burning mouth.
Pure peppermint oil can cause irregular heartbeats and can be fatal in extreme cases.
Menthol present in peppermint can be dangerous even to the adults. Therefore do not use it for infants without the consultation of the doctor.
Do not let your little one ingest the oil as it can be fatal.
[ Read: Tips on How To Massage A Baby ]
Take suggestions from your pediatrician regarding the dosage of any herbal preparation as a safety measure. Also, it is best to avoid using peppermint oil for your baby until he is six months old.
We hope that the post helped you. If you know, some other benefits of peppermint oil for babies then drop a comment below. If you have used peppermint oil for any of the reasons we list above or are about to, tell us about your experiences here. Fellow mommies would love to hear from you.
Recommended Articles:
The following two tabs change content below.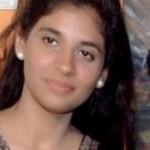 Latest posts by Hansika Kaushik (see all)