Does your baby often suffer from stomach pain due to digestive problems? Do you know that peppermint water is an effective way to soothe stomach upsets? Read the following post to know more about the health benefits of peppermint water for babies.
It is advisable to feed your baby with a moderate dosage of peppermint water, to cure digestion issues. But a high dose of Peppermint water for baby can be dangerous. Feed her a diluted form of peppermint water, rather than concentrated pure peppermint oil.
More About Peppermint Water For Babies:
A single cup of peppermint water produces antispasmodic effects in the body. It can bring instant relief from extreme gas pain and heartburn. The leaves of peppermint contain methanol, which has a coolant effect. Methanol accelerates the flow of bile secretion and digestive juices in your baby's body. Thus, the soothing effect of methanol fights against stomach ache, soothes the irritated stomach muscles, reduces gas, colic and bloating in your baby (1).
[ Read: Benefits Of Rice Water For Babies ]
Peppermint Water To Soothe Gas Pains In Babies:
Thinking how beneficial is giving peppermint water for gassy babies? Well, the problem of gas can trigger extreme health discomforts in your baby. Your angel may experience severe abdominal pain, flatulence, or feel bloated. Doctors may prescribe certain medications to minimize the extreme sensation of pain. But there are certain herbs to cure the gas pains.
[ Read: When Can Babies Drink Water ]
Peppermint water is one of such effective home remedy to soothe extreme gas pains in babies. You can add a few peppermint leaves to a cup of boiling water and then strain the solution. Let the peppermint water cool. Feed your baby the cold peppermint solution with the help of a teaspoon. The solution brings instant relief from pain, and your baby may recover from the extreme stomach ache.
But it is always recommended to consult with your physician, before feeding your baby such herbal solutions.
[ Read: Home Remedies To Treat Gas Problems In Babies ]
Peppermint Water To Cure Stomach Disorders In Babies:
A small amount of peppermint water, nearly one or two drops is easy for your baby to ingest. As the solution has antibacterial properties, it produces a numbing and calming effect to cool your baby's stomach upset.
You can also induce burping in your little one, to get her relief from the build-up of gas. Some of the other natural remedies to cure stomach disorders includes, rubbing her back gently. You can also make your baby take a warm bath to soothe her stomach muscles and get relief from intense pain.
[ Read: How To Burp A Baby ]
Peppermint Water To Cure Irritable Bowel Syndrome In Babies:
Peppermint water is an ancient herbal remedy to cure stomach ailments including irritable bowel syndrome. The diluted solution helps attain a healthy digestive system. It enhances bile flow and ensures a healthy bowel activity in your baby's system. Peppermint relaxes the stomach and intestinal muscles and reduces stomach cramping.
Other Peppermint Water Remedies:
According to medical studies, peppermint water is also useful for preventing nipple cracks in lactating mothers. Gently apply a small amount of peppermint water using cotton on the nipples. Rinse the breast with plain water and you can feed your baby safely.
[ Read: Is Coconut Water Safe For Babies ]
Points To Remember:
If your baby's age is below five years, prevent over dosage of peppermint water. The methanol contained in the peppermint water can induce a risk of choking in your baby.
Pure Peppermint oil can be dangerous to infants or small babies if applied directly to their skin. So, avoid direct application of peppermint oil to your baby face or other body parts.
Did you use Peppermint water to cure your baby's stomach disorder? Did your angel feel relieved from the intense stomach pain?
Do share your expert guidance with other mommies here! Leave a comment below.
Recommended Articles:
The following two tabs change content below.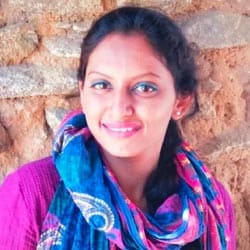 Jessica Albert
Jessica Albert is a passionate writer who seeks to connect with her readers through wit and charm. Her work aims to invoke curiosity and keep the readers engaged through and through. She has prior experience working with magazines and e-commerce establishments as a content marketer and editor. Being a mother herself, she puts all her knowledge into creating content about...
more