Buying birthday gifts for dad can be a challenging task because your big man has everything he needs with him and may not show much interest in buying new things. However, as a child, you want to get your dad something nice and make him feel special on his big day. To help you in that mission, we have curated a list of gifts for your dad that will take him by surprise and make his birthday extra special.
Birthday gifts for dad from a daughter
You are your dad's princess. Hence his birthday gift should be fit for a king. Find below a list of gift ideas that will fill your 'old man' with joy.
1. Barbecue grill set:
For as long as you can remember, your dad was always the star of barbecue nights. His barbecuing skills are unquestionable. Why not give an ode to his fine skills by giving him a barbecue grill set? He will be super thrilled.
2. Engraved ice-cream spoons:
If your dad loves ice-cream, he will love a set of ice-cream spoons that are engraved just for him. The spoons will remind him of your love every time he indulges in his favorite dessert.
3. Cheese board set:
A cheese board and cutlery set isa classy and stylish gift for your dad, especially if he enjoys home entertaining. Make him the showstopper of any party with this amazing gift.
4. Inscribed coffee cup:
How about a coffee mug for your dad telling him that he is the best dad ever? The quote will make your dad smile every time he drinks from it. Now, that's an amazing birthday gift, isn't it?
5. Barbecue apron with a funny quote:
Being the barbecue in charge of the family, your dad has made barbecue nights awesome. Gift him an apron with a funny quote he'ill wear with pride.
Birthday gifts for dad from a son
Your father was your role model and has been giving you amazing birthday gifts all these years. It's your turn to follow in his footsteps and get him a great birthday gift. Our list of amazing birthday gift ideas will help you do just that.
6. Personalized pocket knife:
A pocket knife is one of the most useful and handy tools that your dad can possess. You might pick a good quality knife and engrave it with your dad's name. Or, you can simply go with a pre-engraved knife. Either way, your dad will be thrilled by your thoughtfulness and the utility of this item.
7. Customized guitar pick:
If your dad plays the guitar, a customized guitar pick is a great way to celebrate his special day and bring joy to his strumming. Plus, it just might inspire him to play some of his favorite tunes for you. Isn't that a win-win situation?
8. Camping gear:
Does your dad enjoy spending his leisure time camping or could he benefit from taking a break and exploring nature? Then gift him camping gear for his birthday and encourage him to get outdoors. Even better, take time off your work and go camping with him.
9. Personalized gadget organizer:
Your dad loves gadgets and has several of them at home. Help him store them all at one place by giving him a gadget organizer. For some added emotional value, you might have it personalized with a birthday message or his name.
10. Engraved steel hammer:
Dads can fix everything. This birthday gift is an ode to your dad's workmanship and fixing capabilities. Buy a steel hammer that comes engraved with his name.
DIY birthday gifts for dad
Do-it-yourself or homemade gifts are fun to assemble and make. You'll feel accomplished when looking at the final product, and your dad will appreciate the time and effort you put into your it.
11. Vegetable growing kit:
In today's world, eating healthy and organic is more important than ever. A vegetable growing kit is a great way to facilitate healthy eating and, since you can share in the gardening, this can also provide a great opportunity for bonding.
12. Homemade brownies:
Who does not love soft, fudgy brownies? If your dad has a sweet tooth, he won't be able to resist these baked delights. Pack them in a nice box with a ribbon and you are good to go. You may watch this video to get an idea.
13. Birthday cake:
Birthdays are incomplete without a cake. And if you have not figured out what to give your dad on his birthday, take our suggestion and bake him a giant birthday cake in his favorite flavor and choice of frosting. He will be as excited as a little boy.
14. Homemade gourmet food:
You would love to take your dad to a posh gourmet restaurant and treat him to his favorite cuisine. But if you can do the same at home, you can give the gift of great taste, kindness, and home comfort. Watch this video to get some ideas.
15. Handmade birthday card:
Remember the homemade birthday cards that you used to make for your dad when you were young? You can surprise him by making him one now too. He will be touched by your gesture and cherish your card forever.
Birthday gifts for a new dad
If you have to buy a gift for someone who has just become a dad, here's your go-to list. After all, new dads deserve the same pampering as new moms!
16. T-shirt and onesie combo:
This is a great birthday gift for a newbie dad as well as his baby. Think of all the Instagram-worthy pictures the cute father-baby duo can take in their matching outfits. For added cuteness,make it appear as a birthday gift to father from baby.
17. Papa bear keychain for his car:
What do you give a new dad who is intensely protective of his baby? A papa bear keychain will be a great tribute to his protective instinct and a useful birthday gift, too.
18. Customized photo frame:
Here's an oldie, but a goodie Since any new dad's life revolves around his child, you will have to include his baby when you are picking a birthday gift. A customized photo frame with the duo's picture and a heartwarming note would make an excellent birthday gift.
19. 'Promoted to daddy' t-shirt:
Being a new dad comes with added responsibilities, new ties, and lots of happiness, just like a promotion. Hence a 'Promoted to Daddy' t-shirt will be a memorable birthday gift for the new father.
Last minute birthday gifts for dad
You have been mulling over various gift ideas and now your dad's birthday is nearly here! So, what do you buy? Our list of last minute birthday gift ideas are proven timesavers.
20. Rechargeable trimmer and shaver:
This is a timeless and useful gift for dad that doesn't need to be customized. It's perfect in a pinch and will make a great impression on your dad.
21. Camping hammock with mosquito net:
Does your dad love to take naps in the outdoors under a tree? If so, this is the dream gift. He can take it camping or put it in the backyard for peaceful naps.
22. Portable back massager:
The perfect gift for an active dad is a portable back chair massager, which willprovide some much-deserved relief for dad's achy muscles. The massager can be easily strapped to an office chair or car seat so your dad can enjoy relaxing massages while working or driving. Super thoughtful, super convenient.
23. Redeemable coupon books:
Coupon books are a sure way of winning your dad's heart if you don't have time to buy him a birthday gift. Just think of things he would appreciate and put them in coupons or buy a readymade coupon set. Either way, your dad will be pleased.
24. Engraved fishing lure:
Does your dad love fishing? Well, this last minute gift might be perfect for his birthday then. You may personalize the lure by engraving a message.
Fathers hold a special place in every child's heart. Their hard work, dedication, and selfless support are commendable. Therefore, it is apparent that your dad's birthday will be a special day for you and requires some interesting celebration. To make this day extra special, you can express your love for him through gifts related to his personality, interest, or need. Get an idea for an inscribed coffee mug, personalized pocket knife, camping gear, and more from our list. Present it to him with warm hugs and make him feel blessed on his big day.
The following two tabs change content below.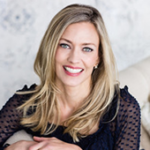 Dr. Maggie C. Vaughan
(MT, PhD)

Dr. Maggie C. Vaughan is an NYC-based marriage and family therapist with over 15 years of clinical experience. In addition to her private practice, Dr. Vaughan acts as founder and executive director of Happy Apple®, a Midtown Manhattan psychotherapy center. Her center offers online and in-person support groups and therapy to families, individuals of all ages, and couples. With degrees...

more

sanjana lagudu
Sanjana did her graduation in Pharmacy and post graduation in management. It was during her first job, she recognized her skills in writing and began working as a freelance writer. Later, she completely moved into content writing and began working as a full-time content writer. Sanjana's articles in MomJunction cover topics related to new parenting and relationships. A fitness enthusiast...
more