Pesto is an Italian sauce with multiple nutritious ingredients. However, is it safe to have pesto during pregnancy? Consuming pesto sauce in moderation may be considered a healthy option in pregnant women. It may provide certain nutrients such as proteins, vitamins, and good fats to meet the increased daily requirements during pregnancy. Additionally, it is effective in preventing food cravings. This post tells you in detail about pesto sauce and its benefits when added to your pregnancy diet.
What Is Pesto?
Pesto is an Italian sauce originating from Genoa in Liguria, northern Italy. Typically, pesto comprises basil, a considerable amount of garlic, European pine nuts, cheese, and olive oil. People consider the sauce as a wholesome meal since it includes various ingredients. All these ingredients are good for a healthy pregnancy (1).
Is It Safe To Consume Pesto During Pregnancy?
Well, yes! It is safe to consume pesto when pregnant. However, ensure that you don't overdo it. We understand that the tasty sauce is quite tempting, but an overdose can lead to complications for you and your baby. As every pregnancy is different, you should consult your doctor or nutritionist before eating pesto while pregnant.
If you are making the sauce at home, ensure that you wash the basil leaves thoroughly, as they might carry bacteria. The garlic and basil in pesto give it medicinal properties and make it easy for you to enjoy the sauce during pregnancy (2).
Health Benefits Of Eating Pesto During Pregnancy
1. Cures upset stomach:
Basil is a major ingredient of pesto. Basil is what lends the sauce its fragrance. Basil treats stomach upsets and is a herbal remedy. Basil also provides rich amounts of minerals and vitamins that include iron, beta-carotene, vitamin A, and vitamin K. Also, the presence of basil in the pesto ensures that the sauce has a high nutritional density and low cholesterol (3).
2. Provides appropriate proteins:
Pesto contains pine nuts and cheese, which are rich in proteins. Proteins regulate your appetite during pregnancy and keep you full. Eating proteins ensure that you follow a proper diet and don't gain excess weight. Also, proteins help you burn fat and replace it with muscle mass. Proteins ensure good growth and development of the fetus as well as you enjoy a healthy pregnancy. Pine nuts are also an excellent source of essential fatty acids that you need during pregnancy (4).
3. Low in calories:
Even though pesto is rich in nutrients and vitamins, the sauce is considerably low in calories. The low-calorie content of pesto regulates your weight and prevents obesity during pregnancy (5).
4. Strengthens bones and joints:
You need to have healthy and strong bones and joints during pregnancy. Pine nuts in the pesto are a good source of vitamin D, which aids in strengthening your bones and joints during pregnancy. Also, pine nuts are rich in vitamin C, which boosts your energy levels and makes you immune to several infections during pregnancy. Vitamin A in the pine nuts helps enhance vision and skin quality during pregnancy (6).
5. Provides monounsaturated fats:
Pesto comprises olive oil, which is rich in monounsaturated fats. Monounsaturated fats are good for your heart. Eating pesto during pregnancy helps enhance your cardiovascular health, increase arterial wall strength, and clear the arteries. Also, the sauce regulates your blood glucose levels. Olive oil also lowers bad (LDL) cholesterol levels and increases good (HDL) cholesterol levels (7).
Fresh pesto sauce contains healthy fats and leafy greens and can improve the taste and nutritional quotient of most dishes. Pesto sauce also has multiple health benefits, such as improved bone and joint strength and improved digestion. However, it should be consumed in moderation. When making pesto sauce, ensure you wash the basil leaves well and make it in small batches so you do not end up consuming stale sauce. Finally, store the leftover sauce in clean containers and at the right temperature to maintain freshness.
The following two tabs change content below.

Ria is a techie-turned-writer and writes articles on health, with special emphasis on nutrition. She did her B.Tech from West Bengal University of Technology and was previously associated with IBM as SAP ABAP technical consultant. She moved into freelance content writing in 2013 and worked for various websites including MomJunction, Brainpulse Technologies, and Emarketz India.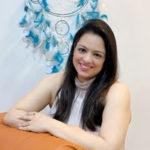 Shivani Sikri
(Public health and Clinical Nutrition & Dietetics)
Shivani Sikri is the chief nutritionist and co-founder of Nutri4Verve. After completing her Masters, Shivani Sikri did a postgraduate in nutrition and health education, a postgraduate diploma in public health and nutrition (PGDPHN), and a postgraduate diploma in nutrition and clinical dietetics. She has also completed her certification in Nutrigenomics from the US.   Shivani recommends a well-balanced, holistic lifestyle...
more