The first step to learning any language is to master the alphabet. But not all children find it easy to read, write, spell or pronounce letters and words correctly. Some children may require a little extra care and attention from their parents or teachers.
Activities and games on phonics for kids are among the simplest and most practical ways of teaching children to connect the letters with their sounds. Phonics makes it easy for children to identify words and pronunciations to frame sentences. In addition to whatever they learn at school, children may practice phonics at home with activities or assignments.
In this post, MomJunction talks about how to teach phonics to kids and gives you a few ideas to make reading fun for them.
What Is Phonics?
Phonics teaches children to read and recognize the words by their sounds. The words are broken into the smallest of sounds, referred to as a phoneme, that help distinguish one word from another. Phonemes are comprised of one or more letters that spell or represent the sound in any word.
For example, the letter 'a', when used in different words, may have different sounds such as 'a', 'ae', 'ai' or 'ay'. Examples of words with these sounds include 'charm', 'aerobics', 'train' or 'play'. Usually, the individual sounds of a word are taught, and then they are all merged to form the whole word.
The Importance Of Phonics In Elementary Learning
As children grow and start learning on their own, they may come across certain unfamiliar words. Phonics makes it easy for them to understand and pronounce such complex words by helping them connect the letter to the sounds associated with it. This enables them to start reading independently and gradually progress into mastering their language skills.
Keep reading to find out how you can teach phonics to your kids at home.
11 Best Ways To Teach Phonics To Kids
There are many ways of teaching phonics to children. It can be through games, activities, or challenges that are interesting and fun as well.
1. Recite poems
Children can try reciting The Phonics song, or rhymes such as Twinkle Twinkle Little Star, Alphabet song, or other poems they like. When kids read something repeatedly, they tend to improve the pronunciation and accuracy a little each time. Thus, reciting poems aloud will prove beneficial in learning phonics and also in improving fluency in the language.
2. Click a pic/ Label the phonics
This is a fun activity! Ask kids to click pictures of random objects lying around and label them with their names. Or, you can list the names of a few objects. The child will then go looking for objects mentioned in the list and click the pictures. The task is to identify the phonics after labeling the objects. For all you know, this activity could teach the child about phonics and photography too.
3. Hunt for a letter
Introduce letters to them through flashcards, wooden cubes, or any card game. Write down the letters or sounds of a word on a flash card and mix them up in a bowl. The child must pick each flash card and try to identify or spell it. While trying this activity, appreciate children for every right answer, and soon they will develop a liking for phonics.
[ Read: Storytelling For Kids ]
4. Read books
Reading a variety of stories or fairy tales written for children, along with other books, also helps improve their vocabulary and ability to speak fluently.
5. Picture cards with phonemes
This is an engaging activity that needs the child to make picture cards. Pick a list of words, break them down into smaller sounds, and paste a picture of each of these words. Voila! Your phoneme picture cards are ready for practice.
6. Spell check
If your child struggles to remember spellings, this activity is sure to help. Write down a word but leave some blanks in between, especially to identify phonemes. Example: CLOCK can be given in an activity as CL__ K.
7. Phonic apps:
For the tech-savvy kids, the internet has a plethora of options offering various applications on phonics. You may try apps such as Jolly Phonics Lessons, Oz Phonics, and Phonics genius, etc. to help the child learn it.
8. Listening exercises
Children can also listen to poems, songs of their favorite artists, and watch interesting shows to learn new words and their pronunciation. This will boost their listening skills and also help them learn the right ways to pronounce a word.
9. Speak more
Encourage children to speak more. The more they communicate, the better their accuracy of speech will be. This will also help kids in expressing their thoughts and emotions better.
[ Read: Parts Of Speech Quiz For Kids ]
10. Kinesthetics
Tactile learning or Kinesthetics involves outdoor or indoor physical activities, depending on the mood of the child. It is about using the body to create the shape of a letter, writing letters or words in the air or on the ground, and so on. Children are free to go wild as long as the objectives of having fun and learning are achieved.
11. Phonics games
If your child enjoys playing indoor games, there are many board games, charts, and other interactive tools that you can try. These games are not just entertaining but also challenging.
Kids in preschool and kindergarten are good at absorbing new concepts quickly. Their curious minds are always in search of new ideas and these activities will be a good break for them from classroom teaching. It is a good idea to introduce them to phonics early on, so they can hone their language skills and pronounce words like they should be, without the influence of the native tongue.
You can also use phonics worksheets for kids to enhance your child's learning.
Do you have some other activities or games to share? Let us know in the comment section below.
Recommended Articles:
The following two tabs change content below.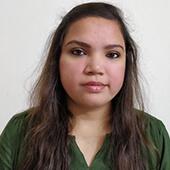 Harshita Makvana
Harshita is a graduate in commerce and holds a PG Diploma in Patent and Copyrights Law from NALSAR University. She has also pursued CA and has more than three years of internship experience in auditing. Her love for travelling has taken her to various parts of the world, and writing the travelogues was what brought out her love for content writing....
more