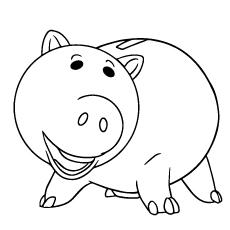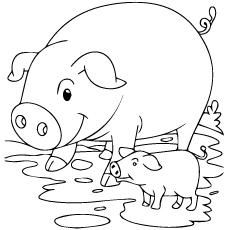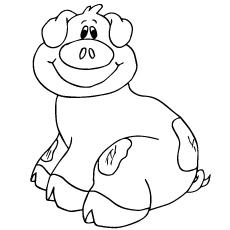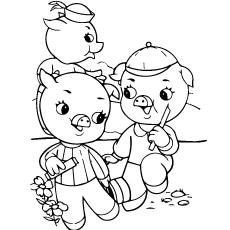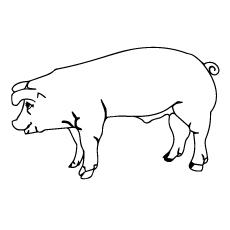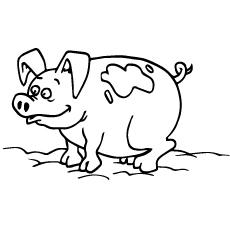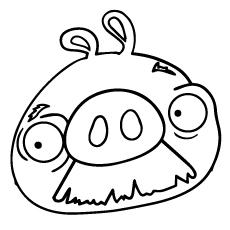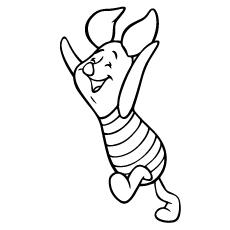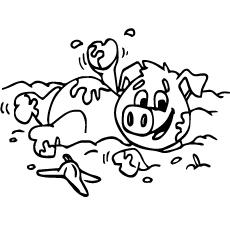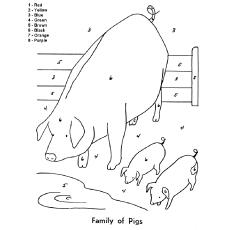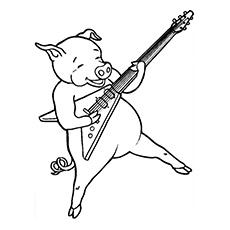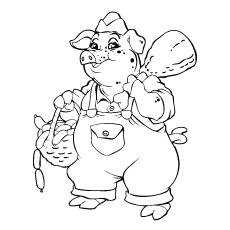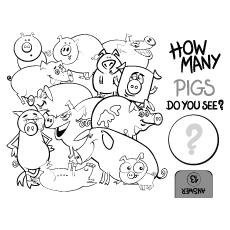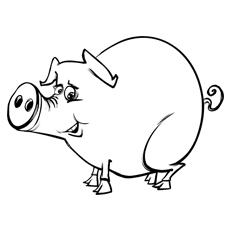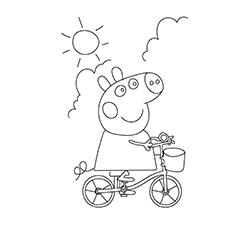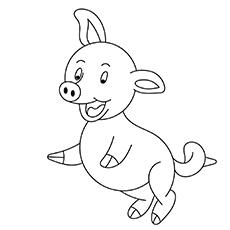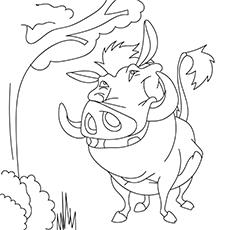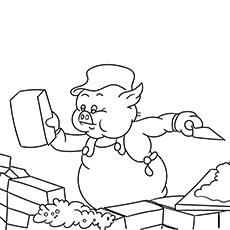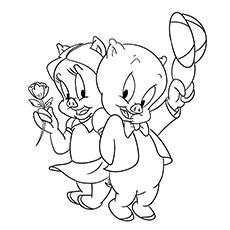 Recommended Articles:
Pigs are one of the most loved animals. These common barnyard animals are often sighted grazing in the meadows and pastures. There are two main variants of pigs – feral and domestic. Domestic pigs are usually tended in farms and feral pigs in the wild. Pigs are adaptable animals. They eat different types of foods and live in a variety of environments. They are found on every continent except Antarctica.
Pigs are domesticated for their meat and leather. Their color varies from black and white to brown and pink. These cute characters are also presented as important characters in fables, animation, movies and folklore.
Interestingly, there are pig coloring sheets as well for kids to have a fun coloring time. In the article below, we list out 20 pig coloring pages.
Here is a small collection of 20 cute pig printable coloring pages for preschoolers. The article depicts this animal in both realistic and cartoonish ways. These coloring pages of pigs will also teach the children about different breeds of pigs.
1. Pig:

Here is a simple coloring sheet of a pig.
This coloring sheet is appealing with little animal lovers.
Plan a visit to your local farm with your kid after coloring this sheet
[ Read: Farm Animals Coloring Pages ]
2. Smiling Pig:

This one is one of the pretty happy and cheerful pig pictures to color. The image conveys the message that the pig is about to have his lunch.
Pigs totally love eating. They eat anything they see.
Tell your child to fill some bright colors in it.
3. Peppa Pig:

Meet Peppa Pig, the protagonist of a preschool animated television series "Peppa Pig".
She loves playing with her teddy bear, jumping in mud puddles and dressing up. She also loves attending play school with her friends.
She is a four-year-old pink pig who is shown wearing a pink dress in the series.
4. Angeln Saddleback:

This coloring sheet features angeln saddleback, a rare breed of domestic pig. This breed of pig is a cross between wessex saddleback.
It is a large, lop-eared, black pig with a black and white belt around its body. This breed of pig is found mainly in Germany and Switzerland.
Angeln saddleback adapts to every kind of environment.
[ Read: Goat Coloring Pages ]
5. Three Little Pigs:

This coloring sheet features the three pigs from the classic fable "Three Little Pigs". Kids of all ages enjoy this story time coloring page.
The story revolves around three little pigs that were sent out by their mother to make their own houses.
You can also re-tell this classic story to your kids as he colors the sheet.
6. Pig Building A House:

This little pig is trying to build his house out of the bricks. He is none other than Practical, the most sensible of the three little pigs.
Practical pig works hard to make a house of bricks, for which his brothers make fun of him.
Later, it was due to his smartness that he saves the lives of his brothers and himself.
[ Read: Camel Coloring Pages ]
7. Pig And Piglet:

This coloring sheet is sure to appeal to your animal lovers. It features a loving mama pig with her piglet.
Do not be surprised if your child wishes to visit a farm or a zoo after coloring this sheet.
This coloring exercise will help bring this character to life.
8. Color By Number:

This is one of the interesting pig coloring pictures that features the entire piggy family. These adorable pigs need some color to look lively. Can your child help brighten this pig family?
Tell your child to follow the color key while painting the pigs.
This coloring sheet also helps with color and number recognition.
9. Baby Pig:

Here is an adorable coloring sheet of a baby pig. The diagram has a simple outline so your preschooler can fill the colors without any difficulty.
Baby pigs, just like adult pigs, are quite intelligent. They use their snout to find the food and sense the world around them.
The activity helps to build hand-eye coordination as the child infuses colors to the cute pig.
10. Olivia:

It is springtime in these pig coloring sheets. The fine details in this coloring sheet allow your child to practice coloring inside the lines.
Olivia is the protagonist and titular character of the show "Olivia". She is a 7-year-old dynamic pig who sees every day as an opportunity to try out new things. She takes herself on both real and fantasy adventures in every episode.
Olivia's favorite color is red. She is always seen wearing a red dress and red and green tights. She has black eyes and a dark pink nose.
[ Read: Little Pigs Coloring Pages ]
11. Bad Piggies:

This coloring sheet features the king pig and bad piggies of "Angry Birds", the famous internet game. The piggies prevent the birds from claiming the eggs by constructing buildings and other structures.
The king is a green colored, overweight pig with a slightly different crown than the other piggies.
The pig stands near the obstacles, which the player has to knock down in a slingshot.
12. Porky Pig:

Meet Porky Pig, the protagonist of the "Looney Tunes", the cartoon series. Your child can fill this drawing sheet with any color he likes.
Porky Pig is renowned for his signature phrase at the end of each episode "Th-th-that's all folks!"
Piglet is an innocent and gullible pig, which makes him a common target.
13. Piglet:

Piglet is the most adorable and innocent character from the "Winnie the Pooh" series. This baby pig is the best friend of Pooh.
Piglet lives in a large home in a beech tree in the 100-acre woods. He is a pink pig who dresses in a pink, striped jumper.
He is an incredibly timid and insecure animal, probably because of his small size and flimsiness. In fact, he himself is ashamed of his cowardliness.
14. Wild Boar:

This coloring sheet features a wild boar. The wild boar looks like a pig, but in reality, it is much fiercer than a pig. Read out some fun facts about wild boars as your child colors the sheet.
Wild boar, also known as wild swine is a suid native to North Africa, Eurasia and Greater Sunda Island.
It is one of the widest ranging and most widespread animals in the world. There are more than 16 subspecies of the wild boar.
15. Peccary:

Peccary, also known as Javelina, is a wild pig of the desert. This coloring sheet features a herd of peccary pigs grazing in the jungle. The sheet helps children to learn about a unique animal species.
Peccary is a hoofed mammal belonging to the Tayassuidae family. It is mainly found in North, Central and South America.
It has small ears, tail, and sharp, canine teeth. Peccary pigs are raised on farms as a source of food for the natives.
[ Read: Peppa Pig Coloring Pages ]
16. Pumbaa:

Pumbaa is the tritagonoist of the Disney's film "The Lion King". He is an obese crimson hog with white tusks, tong tail, pink snout and slender legs. He is an extremely lovable wild boar who cares deeply for his friends.
He is a shy boar who feels awkward in crowds. He also displays childlike naivety in some situation, which is often confused for stupidity.
Pumbaa is quite intelligent and has an impressive knowledge about things related to nature and science.
17. Hamm:

The piggy bank you see here is no ordinary piggy bank. It is a piggy bank that appears in Disney's animated film "Toy Story".
Hamm is a wise, plastic piggy bank with a cork in his belly. He has beady black eyes, eyebrows and hooves. He has a penchant for one-liners.
Hamm is tech wiz. He can identify different types of trash bags and child locks.
18. American Yorkshire:

American Yorkshire is a white colored pig with erect ears. It is the most common breed of pig found in the United States and Canada with highest population being in Ohio, Iowa, Indiana, Illinois and Nebraska.
The pig was originally developed in England. You and your child can give him some color and learn about a new animal in the process.
It is a breed of domestic pig with high proportions of meat and low back fat.
19. Rolling In Mud:

This pig looks extremely happy rolling in the mud. Tell your child to color the playful hog with some cheerful shades.
Do you know why pigs love rolling in the mud? Rolling in the mud helps pigs stay cool when it gets too hot and sunny outside.
Mud also acts as a sunscreen, protecting them from sunburn. When the mud dries on the skin, it forms a barrier against the harmful rays of the sun.
20. Rock Star Pig:

This rock star pig finally has the stage with the guitar. Help him get in the spotlight by filling some colors in it.
Give this talented pig some colors to complement his amazing abilities.
Get your child a head start on writing a creative story with this fun coloring sheet.
These free printable pig coloring pages online will aid in your preschooler's social and emotional development, like building self-esteem, empathizing with other and expressing feelings. You can also create your personalized pig coloring book.
Do share your child's experience with these free pig coloring pages to print in the comment box below.
DISCLAIMER: All images found here are believed to be in the "public domain". We do not intend to infringe any legitimate intellectual right, artistic rights or copyright. All of the images displayed are of unknown origin. If you are the rightful owner of any of the pictures/wallpapers posted here, and you do not want it to be displayed or if you require a suitable credit, then please contact us and we will immediately do whatever is needed either for the image to be removed or provide credit where it is due. All the content of this site are free of charge and therefore we do not gain any financial benefit from the display or downloads of any images/wallpaper.
The following two tabs change content below.