Parents' love for their children is unconditional and selfless. No matter what you do, you will never be able to pay back for what your parents have done for you. Writing poems about parents or dedicating one to them can be the most special way of expressing your love for them.
However, when your heart is filled with gratitude and love, you want to give your parents something in return. Giving them little gifts, warm hugs, and express through words of appreciation can completely make their day. However, nothing can be as heartwarming as expressing your feelings through an eloquent poem.
If you feel you are not good at playing with words, this post brings you some beautiful poems for parents that can make their hearts melt in a moment.
Poem About Parents' Love
Here are some poems that can reflect your love for your parents.
1. A Parent's Heart
"When you feel like breaking down or crashing in,
Who do you turn to, to forgive your sin?
When you cried your lonely tears,
Who will be there to fight your fears?
And when it feels like no one would understand,
Who was there to hold your hand?
There are people whom you can't replace,
They're the ones who gave you your face.
They'll love you through thick and thin,
They show you the light from deep within.
And if by chance you happen to die,
They'll be the ones who will really cry.
You see, my friend, there's no one who can love you more
Than your very own parents, that's for sure.
Always remember this is true,
That wherever you go, your parents will be there for you."
— Ann T. Tram
2. To Mom And Dad
"Memories are one of the true riches
That life offers, and right now,
So many wonderful thoughts fill my mind.
They are very special because
They are our own to treasure forever.
From the time I was a child,
I have been blessed with
The strength and support you give.
You have placed your trust in me,
And I know I can never repay you
No matter how hard I try.
I have seen in you a God-given love
And you have shown this love for me
In everything you have done.
May God bless your lives
As fully as I have been blessed because of you.
I Love You!"
— Unknown
3. Parents
"Parents are always there
Always letting you know they care
In the darkness they are the light,
They can make even the darkest days bright.
Earwigs, roaches and spiders, they're not scared of any
For our happiness they'd trade every penny.
They scare away the monsters from beneath our bed,
'I'll love you forever' they've often said.
They also nag and give us curfews
More and more responsibilities to review
'No going on dates till your 16'
When you go out fill the car with gasoline
They always tell us to shoot for the stars,
Who knew love could be so hard?
No matter how much you hated them and thought they were wrong,
You still miss them when they are gone.
Parents will forever be our friends,
And love us unconditionally till the end."
— Christine Mulvihill
4. My Parents, My Heroes
"My parents are my greatest heroes,
For they help me defeat my foes.
Without them, I wouldn't be here now.
To follow their ways is my vow.
The love and support they give me,
Gives me so much glee.
They always show me that there is hope,
At times when I can't cope.
I'll always love and obey them,
And treasure them like a gem.
I'll always give them praise,
For they put a smile on my face."
— Lucy Ginny
5. Parents
"They tried so hard to make us see,
We never listened, we only wanted to be free.
They gave us the tools to build our life,
We broke all the rules with our own strife.
The more they tried to raise us the best,
The easier it was to be just like the rest.
No greater love has ever been,
We will need our parents, again and again."
— Jennifer J. Bailey
6. The Heart Of Mothers And Fathers
"A mother's heart is the key
The key to success
A mother's heart is a ribbon
That ties your future together
A mother's heart is a meal
That satisfies your hunger
A mother's heart is a crayon
That colors your life in rainbow
A mother's heart is a song
That puts rhythm in your soul
A mother's heart is a bracelet
That accessorizes your dreams
A mother's heart is a book
That entertains your mind
A mother's heart is an ocean
That waves as you go by
A father's heart is a pillow
That you can rest on
A father's heart is a pill
That cures your illness
A father's heart is a tissue
That wipes your tears
A father's heart is muscles
That picks you up
A father's heart is clothes
That you wear to cover
A father's heart is money
That brings food to the table
A father's heart is a pencil
That writes down your plans
A father's heart is love
That you fall in love with"
— Nusrat Ahmed
7. Parents
"Parents wipe away tears
They ease their child's fears
They have unconditional love
Their babies their blessing sent from above
Parents help their child grow in many ways
Through important acts like encouragement and praise
They enable their baby to be their very best
They can tell when their child's sick and need to rest
Parents teach their child to know what's right and what's wrong
They punish for good reasons, but not for too long
Over the years their baby becomes older and stronger
The child eventually feels they need their parents no longer
A parent knows they still need to be there
Parents will forever and always show they care."
— Amanda
8. Mom and Dad
"You teach me right from wrong.
And when I'm sad you sing to me that special song.
You tell me everything I need to know.
And when I need you, you're always there, all set to go.
So when I'm all blue and sad, I call on you, my mom and dad."
— Kria Z. Miles
9. Because They Love Me
"When I am sad, they comfort me.
When I am sick, they care for me.
When I misbehave, they discipline me.
Because they love me.
When I need help, they help me.
When I lose all faith, they help me regain it.
When I need forgiveness, they forgive me.
Because they love me.
When I am cold, they give me shelter.
When I need help with my homework, they help me the best they can.
When I am lost, they will come and find me.
Because they love me.
When I feel dumb, they let me know I am smart.
When I am made fun of, they tell me I am special.
No matter what happens, I know they will always be there.
Because they love me."
— Jenna Fowler
Poems About Mother
You cannot appreciate enough all the things that your mother does for you. Her love for her children has no bounds at all, and all she needs are a few kind words that can melt her heart. Here, we have a couple of lovely poems you can use to share your sentiments about your mother.
10. Super Mom
"Mom, you're a wonderful mother,
So gentle, yet so strong.
The many ways you show you care
Always make me feel like I belong.
You're patient when I'm foolish;
You give guidance when I ask;
It seems you can do almost anything;
You're the master of every task.
You're a dependable source of comfort;
You're my cushion when I fall.
You help in times of trouble;
You support me whenever I call.
I love you more than you know;
You have my total respect.
If I had my choice of mothers,
You'd be the one I'd select!"
— Joanna Fuchs
11. The Love Of A Mother
"A Mother's love is something
that no one can explain,
It is made of deep devotion
and of sacrifice and pain
It is endless and unselfish
and enduring come what may
For nothing can destroy it
or take that love away
It is patient and forgiving
when all others are forsaking,
And it never fails or falters
even though the heart is breaking
It believes beyond believing
when the world around condemns,
And it glows with all the beauty
of the rarest, brightest gems
It is far beyond defining,
it defies all explanation,
And it still remains a secret
like the mysteries of creation
A many splendored miracle
man cannot understand
And another wondrous evidence
of God's tender guiding hand."
— Unknown
Poems About Father
We usually talk less about our fathers in comparison to how much we speak of our mothers. In any case, fathers will always be our heroes, and they have a great impact on our life. Let's have a look at a couple of poems about a father's love.
12. Silent, Strong Dad
"He never looks for praises.
He's never one to boast.
He just goes on quietly working
For those he loves the most.
His dreams are seldom spoken.
His wants are very few,
And most of the time his worries
Will go unspoken, too.
He's there…a firm foundation
Through all our storms of life,
A sturdy hand to hold onto
In times of stress and strife.
A true friend we can turn to
When times are good or bad."
— Karen K. Boyer
13. The Perfect Father
"I love you because you're my father,
But you're really so much more;
You're a guide and a companion;
You and I have a great rapport.
You pay attention to me;
You listen to what I say.
You pass on words of wisdom,
Helping me along the way.
Whenever I'm in trouble,
You always have a plan.
You are the perfect father,
And I'm your biggest fan."
— Karl Fuchs
Thank You Poems For Parents
Our parents do everything for us. Sometimes, appreciating them and saying thank you would fill their hearts with the warmth of love. We have a list of a few 'thank you poems for parents,' to show your gratitude for all that they do.
14. Thank You To My Parents
"Thank you for always being there
and knowing just what to do
Thank you for knowing the words to say
when I'm feeling way beyond blue
Thank you for patiently listening
to all my worries and stresses
Thank you for caring enough
to get me out of all my messes
Thank you for being a phone call away
or around the corner to run to
Thank you for your door always being open
and knowing just what to do
Thank you for being my constant support
when I didn't think I could cope
Thank you for lifting my spirits
and letting me know there is hope
Thank you for being the best parents
a daughter could ever wish for
I love you with all my heart
today and forever more."
— Unknown
15. The Greatest Parents On Earth
"I will never take for granted
how greatly I've been blessed;
For when it comes to parents,
Mom and Dad, you are the best!
You nurtured and protected me
and taught me with great care.
And every time I've needed you,
you were always there.
If you could look into my heart
how quickly you would see,
the special place you hold there,
and how much you mean to me.
May you receive the blessings
you are so deserving of
for your caring and your sharing,
and each sacrifice of love.
And may you carry in your hearts
these words forever true.
No parents anywhere on earth
could be more loved than you."
— Ron Tranmer
16. I Wasn't Raised In A Mansion
"I wasn't raised in a mansion
Or fed with a silver spoon
I wasn't brought up to think money is everything
Because only fools believe that's true
I wasn't raised to live out my parents' dream
But to proudly dream my own
I wasn't raised to walk the popular path
But to strongly pave my own
I wasn't raised with material things
But something great indeed
I was raised with love
And love is all I need."
— Charlise Butner
17. Thanks Mom And Dad
"As we go on down life's path
With all its wonders and dreams
We often fail to take notice
Of what life really means
So I'm going to take one moment
To give my point of view
That there is no finer parents
Than I find in both of you
Now I'm giving all my thanks
To the Heavens up above
For giving me the wisest parents
To whom I give my love
So thank you mom and dad
Just for always being there
And showing that we're truly loved
And that you really care."
— Sammie Kelley
18. Thank You For Taking Care Of Me
"Thank you
For everything you have ever done
To make my life better.
I might deny it sometimes,
But a great part of who I am
Is thanks to the two of you.
Sometimes I thought to myself
That you were being too strict,
Sometimes unfair,
But now I see
That it was all for the better,
And I am thankful for it all.
You taught me respect
On a level most kids my age
Never even heard of.
You taught me the value of life
In an easy way to understand.
I know that I
Can sometimes be a little hardheaded
Or even a real teaser,
But still I have managed
To follow your teachings
And become
As good a person as I can be.
Thank you
For everything."
— Jessica
19. What Can I Say?
"Mum, Dad,
What can I say?
Can I say,
You taught me right from wrong,
You gave me life,
You gave me happiness and joy,
You gave me courage and commitment,
You made me the person I am today,
And I just want to say thank you,
From the tip of my toes to the top of my head,
Mum, Dad,
That is what I can say."
— Laura Farrow
20. Whenever I Needed You
"Whenever I needed you
You were just a call away
Even though I held the phone
And had nothing to say
You both always understood
Whenever I wanted to cry
To explain my problems
I never had to try
Thanks for always being there
For watching my back
Without parents like you
My life wouldn't be on track
Thank you."
— Unknown
Short Poems On Parents
If you are looking for short poems to say it on your parent's special day or to write it on the greeting card, then we have a few of them here for you.
21. Through All My Worries
"Through all my worries
All my stress
Through all my hassles
All the mess
Because of you
I stayed afloat
That is the reason
I want to thank you both"
— Unknown
22. My Parents
"You are both special in every way,
Encouraging me more and more each passing day.
You both are the reason why I'm so strong.
With you two at the helm, not a thing could go wrong.
You've both helped me through many trials and tribulations.
You've made things better in every situation.
Thank you both for always being there
And showing me that you truly care.
Words could never explain how I feel about you,
But I hope you know that I truly love you two!"
— Brittany W.
23. Mother And Father
"I don't need Father's Day
To say I love you dad
Buying gifts on Mother's Day
Is just another fad
Giving thanks to my parents
Each and every day
Is how I'll express my gratitude
For showing me the way."
— Unknown
24. Mom Dad
"Mom Dad
Just letting you know
You both are no less than the best
I go ahead and would like to bow
Now I realize
You both, in my life,
Are my biggest prize."
— Unknown
25. Super Mom And Super Dad
"I'm so lucky
To have mommy
And daddy like you,
My life is so much sweeter
Because I could not get anything better,
Thank you for being my super-duper parents!"
— Unknown
Having caring and supportive parents is the greatest blessing for anyone. Parents put in ceaseless efforts and unconditional love to provide a cool shade above their children's heads. They may be strict at times, but they are the only ones you will find by your side under any circumstance. They are your first teachers and heroes. These heartfelt poems about parents are a beautiful way to express your love and gratitude towards them. Read them aloud on special occasions or draw inspiration from them to pen down your creation.
The following two tabs change content below.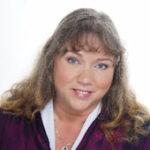 Katherine Paxton
(Applied Psychology Program)

Katherine Paxton is an internationally-known award winning author of the book "Counselling people on the autism spectrum; A practical manual". She graduated from a tri-university Applied Psychology Program of Campus Alberta (University of Alberta, Athabaska University, and University of Lethbridge). Katherine has supported people with diverse abilities for over a quarter of a century, including 15 years as a counselor...

more

Shikha Thakur
Shikha is a writer-turned-associate editor at MomJunction. Her core interest lies in writing articles that guide couples through their courtship to marriage and parenthood. She also specializes in baby names. Being a postgraduate in Human Resources, she likes understanding people and their relationships. This reflects in her relationship articles, where she deals with both the rosy and the grey side...
more