Sweet, tangy, and highly nutritious. That's how a pomegranate is.
While some enjoy eating the fruit, others love sipping freshly made pomegranate juice. If you like the fruit but are not sure if and how much of it you can consume when you are pregnant, this MomJunction post is for you. Keep reading to know if you can eat pomegranate during pregnancy, its benefits, and risks if any.
Is It Safe To Have Pomegranate And Pomegranate Juice When You Are Pregnant?
Yes, pregnant women can have pomegranate as it is a good source of potassium, vitamins, iron, folic acid, and antioxidants (1). Pomegranate juice is known to prevent certain pregnancy risks such as preterm birth and preeclampsia (2). However, overconsumption of this superfood and its juice is not suggested, as it may have a few side effects during pregnancy.
How Many Pomegranates Can A Pregnant Woman Eat In A Day?
Two to eight ounces of pomegranate juice per day is known to offer benefits for adults. But there is no standard quantity of pomegranate recommended for pregnant women (3). So, it is safe to say that expecting mothers can limit their intake to less than what is suggested for the others.
[ Read: Fruits To Eat During Pregnancy ]
What Are The Health Benefits Of Eating Pomegranate During Pregnancy?
Here are the benefits of consuming pomegranate during pregnancy:
Reduces hypertension: Some pregnant women suffer from preeclampsia or excessively high blood pressure. This disorder can increase the risks of maternal and fetal mortality. Drinking pomegranate juice can help reduce the blood pressure as it contains a polyphenol called punicalagin, which is known to have bioactive properties (4).
Improves heart health: The antioxidants in pomegranate reduce cholesterol and prevent heart diseases, which makes the fruit good for your cardiovascular health (5).
Protects fetal brain: The polyphenolic antioxidants of pomegranate juice and its anti-inflammatory properties are known to reduce inflammation and oxidative stress. Drinking juice during pregnancy can help protect the fetal brain from any injuries (6).
Improves bone density: Eating pomegranate has led to increased bone calcium content in pregnant women. Regular consumption of the fruit can prevent bone loss and also enhance bone formation (7).
Prevents pregnancy complications: Some pregnant women suffer placental problems that could result in preterm birth or low weight in babies. These may occur due to oxidative stress. Antioxidants in pomegranate juice have shown positive effects and consuming the fruit can prevent all such risks (2).
Strengthens immune system: Antioxidants and vitamins in pomegranate are known to improve your immune system and fight infections. So, it is recommended that you drink pomegranate juice when you are pregnant (8).
In the next section, we see if there are any risks associated with eating pomegranate during pregnancy.
Are There Any Risks Associated With Pomegranate Consumption?
Yes. Pregnant women should be careful while consuming pomegranate during pregnancy (8) (9).
Pomegranate juice can interfere with some medications. To prevent any pregnancy complications, you should consult your doctor before including the fruit in your regular diet.
Pomegranate is high in calories, hence ingesting more than what is required could increase your weight during pregnancy.
There is no research suggesting that pregnant women can take pomegranate supplements or extracts. So it is better to avoid them during pregnancy and enjoy the seeds and freshly made juice instead.
How To Include Pomegranate In Your Pregnancy Diet?
Consume pomegranate in the following ways to enjoy its taste and benefits.
Pop a few pomegranate seeds into your mouth when you want to eat a snack.
A freshly made glass of pomegranate juice can make you feel rejuvenated.
Adding the ruby-red seeds of the fruit in cereals and salads can enhance their taste and nutrition.
You may garnish your dishes with pomegranate seeds.
A pomegranate smoothie or milkshake can also fulfill your pregnancy cravings for something sweet and sour.
Mix pomegranate seeds in any of your dessert recipes.
But before you do that, read about the tips to consume this fruit safely.
[ Read: Healthy Juices You Should Drink During Pregnancy ]
Tips For Consuming Pomegranate
Always buy fresh and ripe pomegranates. Pick the heavy ones with firm skin.
While scooping out the seeds, see that you are not adding any part of the rind.
Avoid buying pomegranate juice from outside as they may have preservatives. Make it fresh at home.
Both pomegranate seeds and juice are completely safe during pregnancy, provided you consume them in the right quantities. Adding the fruit to your regular pregnancy diet will certainly benefit your health.
Did you like eating pomegranate while you were pregnant? How did it help you? Let us know in the comments.

References:
MomJunction's articles are written after analyzing the research works of expert authors and institutions. Our references consist of resources established by authorities in their respective fields. You can learn more about the authenticity of the information we present in our
editorial policy
.
1. N. Breuner, C. Gorgon, K. Hanley, and M. Bunning;
Pomegranates
; Food Source Information: Colorado Integrated Food Safety Center Of Excellence
2.
Pomegranates juice may prevent pregnancy complications
; Washington University School of Medicine in St. Louis (2013)
3.
Is Pomegranate Juice Really A Superfood?
; Institute For Natural Medicine (2013)
4. Y. Wang et al.;
Supplementing punicalagin reduces oxidative stress markers and restores angiogenic balance in a rat model of pregnancy-induced hypertension
; The Korean Journal of Physiology & Pharmacology (2018)
5. Aviram M, Rosenblat M.
Pomegranate for Your Cardiovascular Health
. RMMJ 2013;4 (2):e0013. doi:10.5041/RMMJ.10113
6. Y. Ginsberg et al.,
Maternal pomegranate attenuates maternal inflammation-induced fetal brain injury
; American Journal of Obstetrics & Gynecology (2017)
7. M. Monsefi, F. Parvin, and T. Talaei-Khozani;
Effects of pomegranate extracts on cartilage, bone and mesenchymal cells of mouse fetuses
; British Journal of Nutrition (2012)
8.
Health Benefits of Pomegranate Seeds and Juice
; Heal With Food
9. M. Shah, S. Shah, and M. Patel;
Review On: "The Aspects of Punica Granatum
; Journal of Pharmaceutical Science and Bioscientific Research (2011)
10.
By the way, doctor: Does pomegranate juice interfere with medications?
; Harvard Health Publishing (2006)
Recommended Articles:
The following two tabs change content below.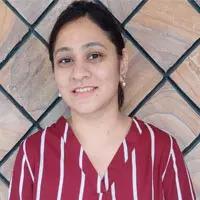 Swati Patwal
Swati Patwal is a clinical nutritionist and toddler mom with over eight years of experience in diverse fields of nutrition. She started her career as a CSR project coordinator for a healthy eating and active lifestyle project catering to school children. Then she worked as a nutrition faculty and clinical nutrition coach in different organizations. Her interest in scientific writing...
more