Postpartum endometritis is a bacterial infection some women develop after childbirth. The infection usually affects the inner lining of the uterus (endometrium) (1). Though postpartum endometriosis isn't a serious health condition, it often requires antibiotic therapy to avert complications. Early diagnosis and prompt treatment help in the early resolution of the problem.
Keep reading to learn more about postpartum endometritis and its causes, symptoms, risk factors, diagnosis, and treatment.
Causes Of Postpartum Endometritis
Both aerobic and anaerobic bacteria can cause chronic endometritis. Some pathogens responsible for it are Clostridium, Staphylococcus, and Escherichia coli. Most of these bacteria enter the endometrial cavity through the genital tract during labor contractions and at the time of vaginal deliveries but more often during cesarean delivery.
Endometritiscould also be contracted after a miscarriage, abortion, or intrauterine device (IUD) implantation. In the case of chlamydia endometritis, the symptoms usually occur about seven or more days after delivery (2).
Signs And Symptoms Of Postpartum Endometritis
The most common symptoms of postpartum endometritis include fever and discomfort or tenderness in the vaginal area. The other signs and symptoms of endometritis may include (1) (3).
Lower abdominal pain or swelling
Foul-smelling vaginal discharge and bleeding
Pain while urinating
Difficult bowel movements
If you notice any of these symptoms post-delivery, consult your doctor for further information and prevent any future complications.
Risk Factors For Postpartum Endometritis
The common risk factors for postpartum endometritis include (1) (3) (4).
Prolonged labor
Improper prenatal care
Prolonged gap between the rupture of the amniotic sac and delivery of the baby
Internal examinations during pregnancy
Manual removal of the placenta by the doctor
Using an intrauterine device
Presence of meconium (fetal stool) in the uterus
Bacterial infestation in the vaginal flora before delivery or labor
Surgical site infections during delivery
Diagnosis Of Postpartum Endometritis
Postpartum endometritis is primarily diagnosed by observing the symptoms and conducting a thorough physical examination of the vaginal area. The doctor may suggest urine or blood tests, wet prep, or laparoscopy for further confirmation (1) (4).
Treatment For Postpartum Endometritis
Postpartum endometritis can be treated with oral antibiotics. Clinical findings suggest that the combination of clindamycin and gentamicin show positive results (5). Your doctor may also recommend ampicillin with other antibiotics.
Note that you should only take these medications as per prescription. Self-treatment may lead to serious repercussions.
Complications Of Postpartum Endometritis
According to the World Health Organization (WHO), women who have been exposed to bacteria causing chronic endometritis are prone to disabilities such as chronic pelvic pain, blockage in the fallopian tubes, and secondary infertility, leading to recurrent abortions (6).
If diagnosed at an early stage, postpartum endometritis can be treated with antibiotics. However, if the infection is not diagnosed and persists, it may spread throughout the blood, leading to septicemia (1).
Prevention Of Postpartum Endometritis
Studies have shown that prophylactic antibiotic therapy could reduce the chances of postpartum endometritis by around 60% (7). In addition, proper prenatal care before delivery helps reduce the risk of postpartum endometritis (3).
Postpartum endometritis is a common infection occurring in women, especially those who had a cesarean mode of delivery. If diagnosed at an early stage, it can be cured with antibiotic treatment. However, if a timely diagnosis is not made, it may lead to health complications. Hence, consult your gynecologist if you experience discomfort or suspect any symptoms.

References:
MomJunction's articles are written after analyzing the research works of expert authors and institutions. Our references consist of resources established by authorities in their respective fields. You can learn more about the authenticity of the information we present in our
editorial policy
.
The following two tabs change content below.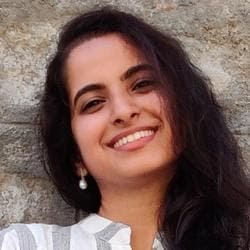 Sanjana Bhattacharjee
Sanjana did her post graduation in Applied Microbiology from Vellore Institute of Technology, India. Her interest in science and health, combined with her passion to write made her convert from a scientist to a writer. She believes her role at MomJunction combines the best of both worlds as she writes health-based content based on scientific evidence. Sanjana is trained in classical...
more