Peurperal or post-delivery infections are common but often ignored condition. They can vary from minor infections to severe ones and can have long term effect on future health outcomes. Hence women should be aware of this condition and consult their gynecologist if they notice any fever, discharge, redness, etc.
Postpartum infections may occur after vaginal delivery, cesarean section, or during
breastfeeding. These infections happen when bacteria spread locally and infect the uterus and its surrounding tissues (1).
Read this post to understand postpartum infections, causes, symptoms, and ways to take care of yourself during the postpartum period.
How Common Are Postpartum Infections?
There is no accurate information on the prevalence of postpartum infections due to limited surveillance (2). A 2015 report by the World Health Organization estimated about one million annual cases of postpartum infection (3). A study of 2,826 postpartum women found a 6% rate of postpartum infection with a 7.4% incidence for cesarean section and 5.5% for vaginal delivery (4). About 94% of postpartum infections are detected after discharge from the hospital.
Common Symptoms Of Postpartum Infections
There are several postpartum infections, which can present a variety of symptoms. Below are some of the common symptoms of postpartum infections (1) (2).
Fever
Abdominal pain
Breast engorgement with erythema and tenderness
Uterine tenderness
Foul-smelling vaginal discharge
Localized redness and tenderness over the incision site
Malaise (feeling of illness or discomfort)
Risks Factors For Postpartum Infections
Some factors could influence the chances of developing postpartum infections.
(1) (2) (3).
The method of delivery
Obesity
Prolonged labor
Multiple vaginal examinations
Premature or prolonged rupture of membranes
Maternal diabetes
Pre-existing infections such as bacterial vaginosis, intra-amniotic infection, and chorioamnionitis
Internal fetal monitoring
Nutritional status (anemia or malnutrition)
Maternal age (too young)
Manual removal of placenta
Colonization with group A or B streptococcus bacteria
Poor hygiene
Diagnosis Of Postpartum Infections
The diagnosis is confirmed using the following methods (1).
Physical examination
Blood tests
Urine tests
Cervical swabs
Pelvic ultrasounds
CT scan and MRI
Common Types Of Postpartum Infections And Their Causes
Here are some of the common infections that might happen after delivery.
1. Puerperal mastitis: This breast infection occurs when bacteria enter the nipple-areola area because of cracked nipples or erosions while breastfeeding (in lactating women). Mastitis is caused generally by the presence of Staphylococcus aureus bacteria. Initial symptoms may include erythema, tenderness, and swelling (2). Some of the complications include chronic mastitis and breast abscess.
A few studies have reported that the incidence of endometritis is higher in cesarean birth (1.5—5%) when compared to vaginal delivery (1.2—2%) (5) (6). Some of the risk factors include prolonged membrane rupture (>18 hours) and operative time, bacterial vaginosis, colonization with group A or B streptococcus, and multiple vaginal examinations (2).
2. Urinary tract infection (UTI): UTIs occur in 2—4% of all deliveries. Although considered a mild infection, UTI causes discomfort and has been associated with longer hospital stay and risk of discontinued breastfeeding (7). Some of the risk factors for developing postpartum UTI include catheterization, prolonged labor, ruptured membrane, UTI during pregnancy, and group B beta streptococcus colonization (8).
3. Wound infections (cesarean): Surgical site infections (SSI) is one of the most common complications after cesarean delivery with an incidence rate of 3—15% (9). The infection is often caused by Staphylococcus aureus bacteria that invade the site of surgery within 30 days of the procedure. Some of the risk factors include pregestational diabetes mellitus, obesity, prolonged labor before surgery, preterm membrane rupture, and chorioamnionitis. Observe the cesarean incision daily, and report the symptoms such as fever, tenderness, erythema (redness), and purulent (pus) discharge to your doctor.
4. Perineal pain: Perineal pain is quite common after vaginal delivery. The discomfort usually arises in the perineum area (an area between vagina and anus) and occurs due to bruising or tearing (trauma) during childbirth. The pain can also occur due to episiotomy (a cut made to enlarge the perineal area to ease the birth of the baby) (10). Some natural tears and episiotomies require sutures (stitches). Women who experience prolonged labor (active pushing for long) may also experience perineal pain even in the absence of any perineal trauma (11).
5. Heavy vaginal discharge: Vaginal delivery might cause postpartum vaginal bleeding for up to six weeks. Initially, small clots may appear. Gradually, the bleeding may turn from red to pink discharge. The discharge might further change color to yellow, followed by white (12). The discharge goes away by itself, but see a doctor if the discharge becomes thicker, develops a foul smell, larger clots appear, and/ or bleeding gets heavier.
6. Uterine infection (endometritis) Endometritis occurs in the upper genital tract, including endometrium, myometrium (myometritis), and the surrounding tissue (parametritis) (2). It generally happens when bacteria that colonize the vagina reach the upper genital tract after childbirth.
A few studies have reported that the incidence of endometritis is higher in cesarean birth (1.5—5%) when compared to vaginal delivery (1.2—2%) (5) (6). Some of the risk factors include prolonged membrane rupture (>18 hours) and operative time, bacterial vaginosis, colonization with group A or B streptococcus, and multiple vaginal examinations (2).
Treatment Of Postpartum Infections
The common treatment method is the use of antibiotics that can help eliminate the infection-causing bacteria (2). Antibiotics might be administered orally or intravenously depending on the type and extent of postpartum infection.
Can Postpartum Infections Cause Complications?
Delayed diagnosis and treatment of postpartum infections may cause some complications, such as (1) (4):
Systemic inflammatory response syndrome (SIRS)
Sepsis
Toxic-shock syndrome
Septic pelvic thrombophlebitis
Cellulitis
Abscess
Deep vein thrombosis
Pulmonary embolism
Necrotizing fasciitis
Prevention Of Postpartum Infections
The following precautions may help reduce the risk of postpartum infections.
Be regular with your pregnancy and postpartum checkups. It will help early detection of any infection.
Stay alert to any changes at the site of the incision.
Be prompt in reporting any feelings of sustained malaise to the doctor.
Observe good hygiene by washing hands and keeping the perineum region clean.
Adequate nourishment can help prevent deficiencies while also keeping your immune system strong.
The World Health Organization (WHO) has issued guidelines targeted at healthcare professionals to reduce the risk of maternal infection (3).
Avoid the use of chlorhexidine for routine vaginal cleansing during labor.
Avoid perineal/pubic shaving prior to giving vaginal birth. Use clippers instead.
Avoid the use of antibiotic prophylaxis during the second or third trimester for all women.
Administer antibiotics for women with preterm pre-labor rupture of membranes.
Administer antibiotic prophylaxis for women undergoing manual removal of the placenta or women with a third- or fourth-degree
perineal tear.
Use povidone-iodine immediately before the cesarean section for vaginal cleansing.
Many hospitals and healthcare facilities have implemented WHO's strategies and guidelines to reduce the risk of postpartum infections.
Frequently Asked Questions
1. How long after birth can I get an infection?
Since postpartum infections can manifest in various forms, the risk of infection is more pronounced from the onset of the rupture of membranes (during childbirth) up to six weeks (3).
2. What is postpartum sepsis?
According to the WHO, postpartum sepsis is an infection of the genital tract that can occur any time from childbirth (labor or preterm rupture of membranes) to 42nd day (postpartum). Postpartum sepsis could be indicated by the presence of any two or more symptoms, namely pelvic pain, fever, abnormal vaginal discharge, abnormal smell, or foul odor discharge (3).
Postpartum infections can be detected early during regular checkups after delivery. Do not panic if you feel unwell even after a few days after childbirth. Your body is going through a lot of changes, which could lead to some unique sensations. However, make sure to consult a doctor to clear your fears.
Do you have something to share about postpartum infections? Let us know in the comment section below.

References:
MomJunction's articles are written after analyzing the research works of expert authors and institutions. Our references consist of resources established by authorities in their respective fields. You can learn more about the authenticity of the information we present in our
editorial policy
.
1.
Postpartum infections: treatment and managemen
t; King Edward Memorial Hospital Obstetrics & Gynaecology
2. E. Dalton and E. Castillo,
Post partum infections: A review for the non-OBGYN
; National Center for Biotechnology Information
3.
WHO recommendations for prevention and treatment of maternal peripartum infections
; World Health Organization
4. Deborah S. Yokoe et al.,
Epidemiology of and Surveillance for Postpartum Infections
; Centers for Disease Control and Prevention
5. Aida Bianco et al.,
Postdischarge Surveillance Following Delivery: The Incidence of Infections and Associated Factors
, U.S. National Library of Medicine
6. Peder Ahnfeldt-Mollerup et al.,
Postpartum Infections: Occurrence, Healthcare Contacts and Association With Breastfeeding
, U.S. National Library of Medicine
7. Tina Djernis Gundersen et al.,
Postpartum urinary tract infection by mode of delivery: a Danish nationwide cohort study
, BMJ
8. C. Akusoba and O. Goje,
Risk of postpartum urinary tract infections
; American Journal of Obstetrics and Gynecology
9. Sivan Zuarez-Easton et al.,
Postcesarean wound infection: prevalence, impact, prevention, and management challenges
; National Center for Biotechnology Information
10. Chou D,
Paracetamol for relief of perineal pain after birth
; Cochrane
11. Lawrence Leeman et al.,
Postpartum Perineal Pain in a Low Episiotomy Setting: Association with Severity of Genital Trauma, Labor Care and Birth Variables
; National Center for Biotechnology Information
12.
Vaginal delivery – discharge
; U.S. National Library of Medicine
Recommended Articles:
The following two tabs change content below.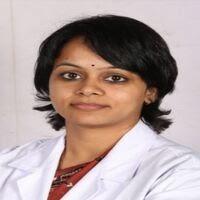 Dr. Deepti Gupta
(MS)

Dr Deepti Gupta graduated in medicine from Mumbai and pursued post graduation in Obstetrics and Gynecology from Gwalior. She worked in Gandhi Medical College Bhopal before settling in Jabalpur, Madhya Pradesh. She has been practicing obstetrician/ gynecologist since 2008 with special interest in infertility reproductive health.    Currently, Dr. Gupta is an assistant professor in the department of Netaji Subhash...

more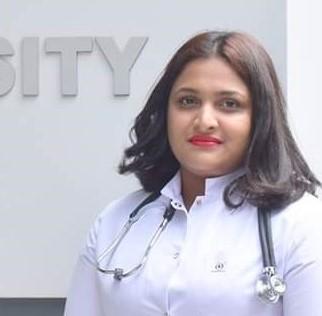 Dr Bisny T. Joseph
Dr. Bisny T. Joseph is a Georgian Board-certified physician. She has completed her professional graduate degree as a medical doctor from Tbilisi State Medical University, Georgia. She has 3+ years of experience in various sectors of medical affairs as a physician, medical reviewer, medical writer, health coach, and Q&A expert. Her interest in digital medical education and patient education made...
more