Pregnancy brings along several health issues with it. Most of them are gone after you deliver the baby, but some stay longer. What's worse is that some crop up immediately after your delivery. Postpartum preeclampsia is one such condition.
The rare condition needs immediate medical attention as it may result in seizures and other health complications in new moms.
If you are just reaching your due date or have delivered a baby recently, then do not worry. Momjunction explains about postpartum preeclampsia, why it is caused, how you can identify its symptoms, and get treated.
What is postpartum preeclampsia?
Postpartum preeclampsia (PPP) is similar to preeclampsia that occurs during pregnancy. High blood pressure (hypertension) and the presence of protein in the urine (proteinuria) in excess of 300mg/L (1) lead to PPP shortly after childbirth.
The condition can crop up within 48 hours after delivery or as late as six weeks. In the latter case, it is termed as late postpartum preeclampsia (2).
If you are diagnosed with this condition after the delivery, you may have to stay longer in the hospital until the blood pressure comes under control. If hypertension persists, you will need to take medications to control cardiovascular risks that might lead to blood vessel and heart problems in later life.
[Read: Blood Pressure During Pregnancy]
Signs And Symptoms Of Postpartum Preeclampsia
It is hard to detect PPP. In most cases, women might not show any symptoms during their pregnancy. As a new mom, you will be busy attending to your newborn and might ignore the preeclampsia symptoms.
So, here is the list of the symptoms that will help you to identify the problem early on:
Hypertension, wherein blood pressure reading is 140/90mm of Hg or high
More than 300mg/L protein in your urine
Temporary vision loss or blurred vision. Your eyes may become hypersensitive to light
You may have nausea and vomiting, severe headaches, or abdominal pain (under right-hand side ribs)
Your urine output might reduce
A sudden weight gain of about one kilogram (two pounds or more) in a week
Your limbs and face could swell
A combination of these symptoms indicates PPP.
You might want to know why or under what circumstances you could be vulnerable to the condition.
What Are The Causes Of Postpartum Preeclampsia?
The exact causes of preeclampsia or postpartum preeclampsia are not known. PPP might begin developing in your body even before your delivery, but becomes visible only after the childbirth.
If you have a family history of PPP, then you are at the risk of getting affected. There are several other risk factors that could make you vulnerable to the medical condition.
Risk Factors Associated With Postpartum Preeclampsia
Your chances of getting PPP increase if (3):
you develop high blood pressure after 20 weeks of your pregnancy
you are pregnant before 20 years of age or after 40
any immediate relative in your family, like your mother or sibling, has a medical history of postpartum preeclampsia
you are obese or

have diabetes or hypothyroidism 
you are pregnant with twins or multiple babies
Now, as you have got a general idea of this disorder, let us explain about the other aspects.
[ Read: Vision Changes After Pregnancy ]
What Happens When You Have Postpartum Preeclampsia?
In addition to being a problem in itself, PPP opens the doors for several other complications:
Postpartum eclampsia has symptoms similar to PPP, and also leads to seizures. It can permanently damage vital organs such as brain, kidney, and liver. Moreover, if this condition is not treated on time it may lead to coma or be fatal in some cases (4).
Thromboembolism is a combination of two conditions — deep venous thrombosis (DVT) and pulmonary embolism. The condition leads to shortness of breath, chest pain, cough, anxiety and fever. Extreme cases of thromboembolism can lead to death (5).
Stroke occurs when the brain is deprived of blood supply, leading to the dysfunction of multiple organs (6).
Pulmonary edema is a critical lung condition, wherein fluid accumulates in the tissue and air spaces of the lungs. Its symptoms include difficulty in breathing, coughing of blood, anxiety and excessive sweating (7).
HELLP (hemolysis, enzyme elevated liver enzymes, and low platelet count) syndrome is a variant of preeclampsia (8). It results in liver infarction, hemorrhage and rupture.
If postpartum preeclampsia is not diagnosed and treated on time, it may lead to coma.
Diagnosis Of PPP
Once you have delivered your baby, the doctor will check your blood pressure before you are discharged from the hospital. If the doctor suspects PPP in you, then she will recommend some lab tests. Postpartum preeclampsia is usually diagnosed through blood tests and urinalysis.
Blood tests
A blood test will check the functioning of your liver and kidneys, and also highlights if the platelet count falls beyond the normal range.
Urine test (urinalysis)
The urine test is usually carried out to know the amount of protein present in your urine. If the protein level is higher, then it may be indicating postpartum preeclampsia.
If your reports are positive, then you may be advised to stay longer in the hospital to treat the condition with proper medications.
[ Read: Tips To Reduce Swelling During Pregnancy ]
According to a review published in The Obstetrician and Gynaecologist (TOG) journal, women diagnosed with PPP should be observed as in-patients for at least 72 hours after their delivery.
Co-author of the review Jason Waugh says, "Women with preeclampsia should be encouraged to delay discharge and once they leave hospital the community midwife should monitor blood pressure for the first two weeks. This is then followed up at the six-week postnatal visit. If symptoms persist there may be an underlying cause." (9)
Even after your discharge from the hospital, you need to make frequent visits for check-ups. According to the American College of Obstetricians and Gynecologists, your blood pressure should be checked three days and ten days after delivery.
How To Prepare For An Appointment With Doctor
Diagnosis of this medical condition brings with it some emotional stress. However, keep your worries at bay. We at MomJunction will help you know how to proceed.
Do your home work before your scheduled visit to the doctor.
What you must do:
Take someone with you while visiting the doctor. Due to anxiety and fear, you may not be able to focus on everything the doctor would tell you. Your companion will help you recollect all the information provided in the hospital.
Before you take an appointment, be aware of the restrictions of a pre-appointment. The doctor might be having limited time per patient. Therefore, make a list of questions you want to ask them.
Some of the questions that you can ask the doctor are:
i. Can I contract postpartum preeclampsia if I did not have a problem with blood pressure throughout the pregnancy?
ii. What are the foods that I must avoid?
iii. Will I be able to identify the symptoms soon after the delivery?
During your consultation, the doctor will explain the process of postpartum preeclampsia treatment.
What Are The Treatments For Postpartum Preeclampsia?
If you are diagnosed with PPP, the doctor will usually recommend medicines to cure hypertension.
In case of mild PPP, the doctor administers magnesium sulphate for 24 hours. You will be closely examined by your doctor for any symptoms of postpartum preeclampsia (10). This examination includes check-up for blood pressure and urine tests.
You could be given antihypertensive medicines if the blood pressure is more than 150/100. Drugs for acute management of hypertension include Labetalol (first line agent), Hydralazine, Nifedipine, etc. All these medicines have headache, flushing, nausea, and tachycardia as side effects, which are fewer with Labetalol (11).
[ Read: Motion Sickness During Pregnancy ]
The blood pressure level is closely monitored and the dosage of the antihypertensive drug gradually reduced as your blood pressure level reaches to normality. But can PPP be cured completely, or would it lead to problems in future?
Can Postpartum Preeclampsia Be Cured?
Your blood pressure will return to normal in a few days after delivery. In some cases, it could take six weeks or more.
However, women with preeclampsia are 3.7 times more likely to get hypertension in future, 2.2 times more likely to have ischaemic heart disease, and 1.8 times more likely to get a stroke, than the women who have not suffered from PPP (12).
Can Postpartum Preeclampsia Be Prevented?
There are no known ways to prevent postpartum preeclampsia. However, taking care of your regular health can help mitigate the chances. Here are some ways you can take care of your well-being:
Maintain body weight: Get into the right weight bracket even before you plan your pregnancy. Thereon, maintain your body weight by eating right and exercising. Obesity or underweight can put you at the risk of multiple problems, including preeclampsia. Keep checking your weight and if you notice any abnormal increase then contact your doctor.
Eat healthily: Make sure to add vitamin, mineral and antioxidant-rich food in your diet. This will help you to maintain normal blood pressure levels throughout your pregnancy. Keep away from junk food.
Keep yourself hydrated: Drink a lot of fluids (especially water) and milk. However, avoid sugar-filled fruit juices. Cut down on alcoholic and caffeinated drinks.
Visit your doctor: Throughout your pregnancy, carry on with your regular visits to the doctor and get blood pressure checked. Regular check-ups will help the doctor detect preeclampsia at an early stage.
Post-delivery period is hectic and stressful. And PPP could only add to your troubles. However, be strong and seek help. Ask your family members to be around to take care of everything at home, while you can focus only on breastfeeding the baby and taking care of yourself. Be in constant touch with your doctor for any medical advice that you need.
[ Read: Protein In Urine During Pregnancy ]
Remember that timely medical intervention and care will help you get out of the situation sooner than you thought.
Frequently Asked Questions
1. Does postpartum preeclampsia affect the baby?
Preeclampsia can lead to the delivery of a premature baby. A baby born before 37 weeks is considered premature and if it happens before 32 weeks then there are chances of health issues in the baby (13).
In such cases, the baby might need to be kept in the NICU (neonatal intensive care unit).
2. What are my chances of getting preeclampsia again?
If you had preeclampsia in your first pregnancy, then the chances of contracting it during your next pregnancy are high. However, if you had a normal pregnancy previously, then the chances of getting PPP in the second instance are low unless you have hypertension, obesity or a family history of the condition (14).
3. Can I breastfeed my child if I have postpartum preeclampsia?
There is no problem in breastfeeding your baby even if you have postpartum preeclampsia. However, this condition can cause low supply of milk. Consult your healthcare provider on this (15).
4. What is the difference between preeclampsia and eclampsia?
Preeclampsia is a disorder encountered in pregnant women usually with a gestation period of 20 weeks. In this condition, the patient has high blood pressure level and a high amount of protein in the urine.
Eclampsia is an advanced condition of preeclampsia, which can put the lives of both mother and baby at risk. This disorder can result in coma, substantial brain damage, and convulsions.
5. Can you have preeclampsia without having protein in your urine?
Raised blood pressure without urinary proteins is called gestational hypertension when first observed after 20 weeks of pregnancy and is present till six weeks post-delivery. High blood pressure detected before 20 weeks and lasts even after six weeks after delivery and with no urinary proteins is chronic hypertension, which means the woman already had hypertension.
6. What is the ICD 10 code for postpartum preeclampsia?
The term ICD stands for International Classification of Diseases. It is a specific code used to designate a particular category of disease in the alphanumeric format, to recognize the symptoms, diagnosis, and treatment of that disease. The ICD 10 code for preeclampsia is O14, and that of mild to moderate PPM is O14.05 (16).
[Read: Stress During Pregnancy]
Have an experience to share? Let us know in the comment section.
Recommended Articles:
The following two tabs change content below.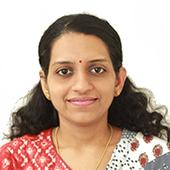 shreeja pillai
Shreeja holds a postgraduate degree in Chemistry and diploma in Drug Regulatory Affairs. Before joining MomJunction, she worked as a research analyst with a leading multinational pharmaceutical company. Her interest in the field of medical research has developed her passion for writing research-based articles. As a writer, she aims at providing informative articles on health and pharma, especially related to...
more