Every pregnancy poses a 3 to 5% risk of the baby being born with a congenital abnormality (1). Many environmental factors, some of which are not common knowledge, play a major role in these congenital malformations. Painting during pregnancy may be one such environmental hazard. However, more study is needed to validate the impact of many such factors on the fetus.
Read on to understand the possible risk of exposure to paints during pregnancy, its effects on the baby, in which trimester it may be more harmful, the measures you should take when painting, and some frequently asked questions about painting while pregnant.

Is It Safe To Paint When You Are Pregnant?
Various studies could not establish the side-effects of painting during pregnancy. They have not found an association between household painting and the development of the baby. Moreover, household paints result in minimal exposure, and the risk is negligible.
However, you should take precautions to stay away from all potential hazards, including paint, in close contained areas without ventilation  (2).
Possible Risks Of Painting When Pregnant
Painting may expose you to various chemicals, the effect of which is not entirely known. Since we cannot measure the exposure to the substance, determining the risks becomes difficult.
Some possible risks of painting during pregnancy are:
Exposure to the chemical solvents in paints can increase the chances of congenital

anomalies

in the baby. Some research found that those who were often exposed to industrial solvents gave birth to babies with gastroschisis, which is a birth defect of the abdominal wall where the intestines extend outside (3).
Old paintwork could contain traces of lead, which, when inhaled would potentially harm both the mother and the baby. Some of the adverse effects include increased risk of miscarriage and hypertension, impaired neurodevelopment, decreased IQ, and cognitive impairment (4).
Solvent-based (oil-based) paints contain harmful substances such as toluene, xylene, spirit, and alkanes. Long-term exposure to these is associated with mental retardation and congenital disabilities in the newborn. They will also cause tiredness, weakness, nausea, headache, and memory loss (5).
Exposure to home paints during pregnancy also increases the risk of acute lymphoblastic leukemia in the child (6).
While it is best to stay away from these chemicals throughout the pregnancy, you need to especially keep away in specific times during the gestational period.
When Can Paints Be Harmful During Pregnancy?
The risk of miscarriage and congenital anomalies is the highest during the early first trimester. The concern rises with prolonged exposure to painting and paint fumes. Therefore, it is better to avoid painting until the second semester. These risks are low during the second and third trimesters (7).
Safety Precautions To Take While Painting During Pregnancy
If you decide to paint the baby's room yourself, follow these precautions (8):
Keep the room well-ventilated, and open the doors and windows to avoid inhalation of toxic fumes.
Schedule painting and other activities involving paints during spring or fall, when you can leave the windows open for air circulation.
Do not eat or drink in the work area to avoid accidental ingestion of chemicals.
Use the paints labeled zero or low VOC (volatile organic compounds). They are mostly latex paints containing low volatility.
Wear a ventilation mask (specially designed for painting) to filter away paint fumes and particles.
Wear protective gear such as gloves, trousers, long-sleeve shirts to protect your skin from exposure to the chemicals.
Do not paint for a long time.
Do not sleep immediately in a newly painted area. Give some time for the fumes and smells to escape.
Avoid latex-based solvents containing ethylene glycol, biocides or ethers.
Hire someone to do the job.
Keep reading for more on the common queries about painting during pregnancy.
Frequently Asked Questions
1. What is Zero VOC paint? How is it useful in pregnancy?
Zero VOC paints are free of volatile organic compounds, which are harsh chemicals that emit dangerous vapors. You can also use latex (acrylic) paints that are easily washable. The fumes from such paints will not pose any risk since they have zero volatility.
2. Can I paint during pregnancy if I wear a mask?
Yes, wearing a mask filters the fumes and particles from paints. Go for respirator masks (1).
3. Can paint fumes affect my unborn baby?
Paint fumes are unlikely to harm your unborn baby as the risk from modern household paints is very low. There is a slightly higher risk associated with solvent-based paints and old paintwork as they contain traces of lead (9).
Exposure to chemicals is the main reason painting in pregnancy is not recommended. These chemicals may increase the risk of congenital abnormalities, cognitive impairment, and hypertension, especially in the first trimester. However, if you decide to paint your newborn's room yourself, ensure sufficient airflow in the room and avoid eating or drinking while getting the job done. Further, it is recommended to wear specific ventilation masks and protective gear designed for painting to minimize exposure. Nevertheless, the best method to avoid exposure is to hire a painter to do the job.
References:
MomJunction's articles are written after analyzing the research works of expert authors and institutions. Our references consist of resources established by authorities in their respective fields. You can learn more about the authenticity of the information we present in our
editorial policy
.
The following two tabs change content below.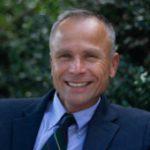 Dr. Christian Pope
(DO, FACOG)

Dr. Christian Pope is Board-certified in Obstetrics & Gynecology, and a Fellow of the American Academy of Obstetricians and Gynecologists. He is a long-standing medical staff member and past chairman of Obstetrics and Gynecology at St. Luke's Hospital of SouthCoast Hospitals in New Bedford, Massachusetts and is in private group practice at Hawthorn Medical Associates, Inc. He is a member...

more

Rebecca Malachi
Rebecca is a pregnancy writer and editor with a passion for delivering research-based and engaging content in areas of fertility, pregnancy, birth, and post-pregnancy. She has been into health and wellness writing since 2010. She received her graduate degree in Biotechnology and Genetics from Loyola Academy, Osmania University and obtained a certification in 'Nutrition and Lifestyle in Pregnancy' from Ludwig...
more