Adoption is a legal process that helps establish familial relationships between the adoptee (child) and the adopter (parents). While adopting a child is a noble gesture, certain adoption problems can make the process difficult. However, you can easily overcome these challenges or problems if you properly understand the adoption process specific to your country's adoption laws.
Generally, adoption can be open or closed. In an open adoption, the adoptive parents stay in contact with the birth parents or family. On the other hand, there's no contact between the birth parents and adoptive parents in a closed adoption. Since both the adoption methods are quite different, understanding each method and the problems they may cause is necessary to make an informed decision.
Read on to know as we take you through the different problems and challenges you may face during the adoption process.
Challenges And Problems Of Adoption
1. Financial Challenges:
The financial aspects of adoption will depend on the agency you choose for the process. If you choose a private adoption agency, you may have to pay more in terms of adoption fee and other expenses compared with any public agencies in your state/country. Prepare to pay more if you are adopting a child who is a foreign national.
Your financial expenses can increase if you are paying for the expenses of the birth mother's hospital/medical bills. Your actual expenses will depend on your specific situation. You will also have to pay attorney fees and any other miscellaneous expenses you might incur during the adoption process.
2. Legal Challenges:
It is extremely important that you know and understand all the legalities pertaining to child adoption in your country.
Make sure both birthparents know about the adoption, either open or closed. If the birth mother has agreed to give her child up for adoption without consulting with the birth father who hasn't yet relinquished his rights to the child, you may experience a lot of legal hassles.
3. Intercountry Adoption:
With intercountry adoption, you may face different problems as such types of adoptions come under the legal preview of the child's home country as well as the country of the adoptive parents (1).
You may need to know about the special visa requirements. You may also need to know the laws about international adoptions (2). For instance, citizens of the US, at present, are not permitted to adopt from certain countries like Fiji, Senegal, Rwanda and a few others.
4. Health Challenges:
Health challenges of adoption can be any medical problems with the adopted child.
In closed adoptions, it may not be possible to get all the information on the child's health history. Even if it is an open adoption, the birth father may be absent and access to the child's complete medical history may become difficult (3). This may later cause problems in the proper care of the child. As an adoptive parent, you may not able to assess the financial aspects of the child's healthcare. This may also be true for international adoptions where you might not get the complete picture of the child's health. This issue can bring many challenges. You may not be financially or emotionally ready to take care of an ill child or a child with a serious medical condition. Or you may not have access to funds needed for the child's medical care. Some health problems with adoption may not be covered by your insurance. Perhaps due to your job or working situation you may not have the time to care for a child who requires constant medical attention or even money to hire a nurse for the child's home care.
Adoptive parents also have a right to know if the child had any development delays due to the birth mother's alcohol/drug abuse during her pregnancy (4). Other concerns can be about any neglect the child may have suffered during his early years or about his inherited illnesses. Not being able to get such information can become problematic for adoptive parents.
5. Emotional Challenges:
Adoption presents many emotional challenges for the child, the adoptive parents and family and the birth parents as well.
The adopted child may not be able to adjust to your family and vice versa. This can often happen when you adopt an older child.
You may realize that you are not able to handle the unique parenting challenges of an adopted child.
In case of closed adoptions, the birth mother or birth parents have no contact with their child or the adopted family. This may be emotionally testing for them.
The same can present challenges for the child as he grows older and becomes curious about his birth parents and his sense of identity. It can be very challenging for adopted children to have no access or idea about such a big part of their lives. These problems can affect the whole family. First, the child may be in distress and it may sadden the whole family. Second, these identity issues can manifest as psychological problems such as depression, eating disorders, low self-esteem and others. The child may often wonder about the reasons his birth parents gave him away for adoption. Not knowing the answer to this question alone can be emotionally stressful for the child.
Open adoption can also have challenges as the adopted child may feel torn between his two sets of parents. More so, the birth parents may try to excessively bond with the child, or begin to think that giving the child for adoption was a mistake.
6. Cultural Challenges:
If your adopted child is from a different cultural background to your own, it can pose some challenges for the child and your family.
This is often seen in cases of international adoptions. Your birth children may find it difficult to adjust to your adopted child's ethnic background and vice versa. The adopted child may experience identity loss as he grows up.
7. Ethical Challenges:
Adoption can also lead to ethical challenges.
The adoption agency may have violated the rights of the birth parents.
The adoption agency may decide to hide some crucial background or health issue from the adoptive parents.
In international adoption, the child may have been a victim of trafficking.
The adoptive parents may choose to hide information about the birth parents from the child. It helps to understand more about the adoption challenges that the adoptive parents may have to face.
Frequently Asked Questions
1. Do all adoptees have issues?
Though not all adopted children face issues growing up, many do. They may experience situations and emotions that only adopted children would understand. Depending on their pre-adoption circumstances, adopted children may also have a greater risk of experiencing depression, anxiety, and attachment issues (5)
2. Why do some adoptions fail?
Around 11% of adoptions don't work out (6). One of the most common reasons adoptions fail is because the children have trouble attaching to their adoptive parents. They may feel overwhelmed by displays of affection or may have trouble coping with the many changes in their new environment.
3. How does adoption affect the birth mother?
Giving her child up for adoption might stir guilt and grief in the birth mother. She may struggle with forming relationships post the adoption and may require time and medical support to get back on her feet.
Adopting a child is a lengthy and challenging process. After you've decided to adopt a child, you may face many adoption problems at practically every turn. These hurdles can be financial, legal, intercountry adoption, health-related, or emotional challenges from friends and family, as well as societal and cultural challenges. There may be some ethical issues with adoption in particular situations. Therefore, it's critical to understand the potential issues with the adoption process in your nation so that you and your family can be better prepared to deal with it.
Infographic: Legal Hurdles When Adopting A Child
Legal issues may arise in the adoption process and concern with the rights of biological parents or extended family members. Several factors may complicate the matter and even lead to rehoming of the child away from the adoptive family. The infographic below tells you about the obstacles that may hinder the smooth progress of adoption.
References:
MomJunction's articles are written after analyzing the research works of expert authors and institutions. Our references consist of resources established by authorities in their respective fields. You can learn more about the authenticity of the information we present in our
editorial policy
.
The following two tabs change content below.

Debolina Raja came into the writing world while she was playing around with words and participating in various literary events. In the professional world, she found her writing interest in various genres such as health, wellness, parenting, relationship, and brand management. Having done a Masters degree in English literature from Delhi University, she loves reading, heading out on road trips, hibernating...
View Profile

›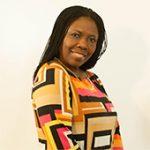 Andrea Riley
( CTHF, CLC, CMS)
Andrea Riley is a TV talk show host, blogger, podcaster, author, certified life coach, certified trauma healing facilitator, licensed relationship instructor, certified biblical counselor, licensed minister, and keynote speaker. She co-founded the Marriage Service Technicians with her husband, Clifton, in 2008. Their mission is to 'equip relationships with tools to go the distance'. They use comparisons between maintaining cars with...
View Profile

›