Pseudoephedrine, sold under the brand name Sudafed, is used to provide temporary relief from sinus congestion and pressure. It also relieves nasal congestion due to common cold, hay fever, and other upper respiratory allergies (1).
Pseudoephedrine is sold behind the counter, which means it is accessible without a prescription, only after the pharmacist assesses the patient's requirements (2). It could also be one of the ingredients in some nasal decongestants which are sold over-the-counter. In this post, MomJunction tells you if it is safe to use pseudoephedrine during pregnancy, and the possible risks of using it.
Is It Safe To Take Pseudoephedrine During Pregnancy?
Pseudoephedrine is classified as a pregnancy category B drug by the US Food and Drug Administration (USFDA). It means animal studies showed no risk to the fetus but there are no well-controlled studies on pregnancy women.
A cover article titled "Over-the-Counter Medications in Pregnancy," says that the use of pseudoephedrine during the first trimester may be associated with gastroschisis, a condition where elevated blood pressure causes vasoconstriction in the uterine arteries and affects the blood flow to the fetus. This theory is debatable as some evidence suggests that the effect is negligible at typical doses (3).
Studies using pharmaceutical data stated that the use of decongestant in the first trimester is associated with a small increase in the risk of defects such as gastroschisis, small intestinal atresia, and hemifacial microsomia. However, these findings are inconsistent in magnitude, and the results could be influenced by the exposure to vasoconstrictive agents such as cigarette smoking (4).
Your doctor might prefer to prescribe other safer choices such as chlorpheniramine and tripelennamine (3). So, always consult your doctor before taking pseudoephedrine during pregnancy.
[ Read: Phenylephrine While Pregnant ]
What Are The Possible Risks Of Taking Pseudoephedrine During Pregnancy?
In addition to the probable risk of gastroschisis (when used during the first trimester), the use of pseudoephedrine is associated with other risks such as a raise in blood pressure due to its vasoconstricting property. Hence women with high blood pressure should not take this medication unless the doctor prescribes it (5).
Do not take pseudoephedrine within two weeks of taking monoamine oxidase inhibitor (MAO Inhibitor) antidepressants such as isocarboxazid, linezolid, methylene blue injection, phenelzine, rasagiline, selegiline, etc., to avoid a possible drug interactions (6).
What Is The Recommended Dosage Of Pseudoephedrine During Pregnancy?
The recommended doses of 30-60 mg of pseudoephedrine every 4-6 hours in the second and third trimesters could be used for pregnant women who do not have hypertension (7). However, your dosage might be different from the recommended dosage. Therefore, you should follow the dosage prescribed by your doctor.
What Are The Side Effects Of Pseudoephedrine During Pregnancy?
Decongestants might have the following side effects (8):
Drowsiness or sleepiness
Irritation in the lining of the nose
Headaches
Dry mouth
Restlessness
The FDA does not regulate drugs such as pseudoephedrine, which do not need a prescription for dispensing. But this does not mean they are safe to use without your doctor's recommendation during pregnancy. Consult your doctor before taking any drug during this time.
How did you manage cold and allergies during your pregnancy? Share your tips with us in the comments section below.
[ Read: Tamiflu While Pregnant ]
This post is for informational purposes only and is not a replacement for a doctor's consultation. Do not use any medication without talking to your doctor.
References:
MomJunction's articles are written after analyzing the research works of expert authors and institutions. Our references consist of resources established by authorities in their respective fields. You can learn more about the authenticity of the information we present in our
editorial policy
.
Recommended Links:
1. Cold During Pregnancy
2. Paracetamol During Pregnancy
3. Sinusitis During Pregnancy
4. 27 Foods To Avoid During Pregnancy
The following two tabs change content below.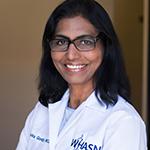 Dr. Anita Gondy
(MD, FACOG)

Dr. Anita Gondy is an Ob/Gyn at The Ob-Gyn Center in Las Vegas. In practice since 1998, Dr. Gondy began her medical training at Rangaraya Medical College in Kakinada, India and completed studies at the University of Nevada School of Medicine, where she also did an obstetrics and gynecology residency. She is also a Fellow member of The American College...

more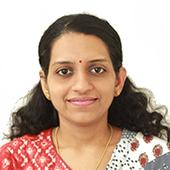 shreeja pillai
Shreeja holds a postgraduate degree in Chemistry and diploma in Drug Regulatory Affairs. Before joining MomJunction, she worked as a research analyst with a leading multinational pharmaceutical company. Her interest in the field of medical research has developed her passion for writing research-based articles. As a writer, she aims at providing informative articles on health and pharma, especially related to...
more