If your baby has started eating solids, you can consider trying pumpkin for them. Pumpkin for babies is a nutritious vegetable rich in essential nutrients, such as vitamin A (beta carotene) and minerals that help develop the baby. You can add it to different seasonal vegetables and fruits to make healthy homemade baby foods.
However, knowing the right time and age-appropriate ways to feed pumpkin to babies is important to ensure your baby digest and assimilate it properly. Keep reading to learn the right age to feed pumpkins to babies, their health benefits, and easy pumpkin baby food recipes you can try.
When To Introduce Pumpkin To Babies?
Once your baby crosses the six-month milestone and graduates to eating solid food, you can safely introduce pumpkin to them. It can be prepared in almost any form (steaming, roasting, boiled, grilled, etc.) you desire to feed your baby.
But if you want to introduce pumpkin seeds are not recommended for a baby or toddler as they might be allergic to them. If you want to introduce the seeds too, you may do so after consulting your baby's pediatrician because allergic reactions to nuts and seeds are case-specific. Be cautious and note for signs and symptoms of allergy if you suspect it.
Nutritional Value Of Pumpkin
Pumpkin is low in fat and calories, but high in fiber and its mineral composition well-balanced. Here is a quick look at the nutritional value of pumpkin, fresh, cooked, and fat not added. 
| Name | Amount |
| --- | --- |
| Water | 93.31g |
| Energy | 20kcal |
| Protein | 0.72g |
| Total lipid (fat) | 0.07g |
| Carbohydrate | 4.88g |
| Fiber, total dietary | 1.1g |
| Sugars | 2.07g |
| Calcium | 15mg |
| Iron | 0.57mg |
| Magnesium | 9mg |
| Phosphorus | 30mg |
| Potassium | 229mg |
| Sodium | 159mg |
| Vitamin C | 4.7mg |
| Carotene, beta | 2087µg |
| Carotene, alpha | 2704µg |
| Folate, total | 9µg |
| Thiamin | 0.031mg |
| Riboflavin | 0.078mg |
| Niacin | 0.411mg |
Source: USDA (1)
Health Benefits Of Pumpkin For Babies
Supplies essential nutrients: Vitamins and minerals found in pumpkin are essential for the development of babies. For example, calcium and magnesium help in building stronger bones, phosphorus aids in brain functioning, digestion, hormone balance, etc.
Aids digestion: Pumpkins are an excellent source of fiber, which supports digestion. It can help regulate your baby's bowel movements.
Rich in antioxidants: Beta-carotene is a pigment that gives yellow to deep orange color to fruits and vegetables. The naturally occurring retinol (pro-vitamin A) possesses antioxidant properties and enhances the immune system (2). Also, your baby's body converts a part of beta-carotene into vitamin A, which is of importance for the baby's growth.
Balances metabolism: A cup of pumpkin contains approximately 560mg of potassium which helps meet the daily intake recommended for babies up to 12 months (3). Potassium helps in metabolism and improve the functioning of the muscles.
Good for the immune system: Pumpkins contain a decent amount of vitamin C that helps boost immunity and protect your baby against cold and flu.
Helps your baby sleep better: Pumpkins contain tryptophan that helps the body produce serotonin. The amino acid helps induce calmness and drowsiness and thus makes your baby relax and sleep better.
Good for the immune system: Pumpkins contain vitamin C as well as several important biochemicals that can help protect your baby against cold and flu. They also possess antimicrobial properties. A cup of cooked pumpkin can keep infections and illnesses at bay, as it can boost your baby's immunity.
Helps your baby sleep better: Pumpkins contain tryptophan that helps the body produce serotonin. The amino acid helps induce calmness and drowsiness. The serotonin content in pumpkin will help your baby relax and sleep better.
Anthelmintic properties: Babies are prone to not just infections but also worms and other macroscopic organisms. Pumpkin, which is rich in anthelmintic properties, can come to your rescue in such cases.
Note: Check with the doctor before introducing any new food. Generalities may not apply to your little one.
If you want to try giving pumpkin to your baby, then do go for it as it is safe as well as healthful. However, you need to select the right kind of pumpkin for them.
How To Select Pumpkin For Babies?
As per the Environmental Research Organisation (EWG), pumpkins do not belong to the 'dirty dozen' foods that are severely contaminated with pesticides. So, purchasing an organic one is a personal choice.
If you are buying an uncut pumpkin, select the one that is orange in color and without any cuts or soft spots. Go for one that is heavy for its size. Also, it should not be too ripe.
Pick smaller, tender cooking pumpkins, which are also called sugar pumpkins or pie pumpkins. The smaller pumpkins are tender and less stringy than the larger ones. Sugar pumpkins are sweet and add flavor to baked foods and soups. If you are buying a packet of peeled and cut pumpkin, select the ones with deep orange color.
Can You Use Canned Pumpkin For The Baby?
Canned food is not ideal for babies. Always give fresh fruits and vegetables. Pumpkin pie mix should not be used for babies as it contains starch, sugars, and other additives.
How To Cook Pumpkin For Babies?
Rinse pumpkins in cold water, use a vegetable brush to scrub the skin to remove any dirt. Rinse again. Cut the pumpkin in half. Use a spoon to scoop out the seeds. If you have picked a pre-cut pumpkin, place it in a colander and rinse well with cold water.
Cook immediately after cutting. Avoid prolonged cooking to preserve the nutritive value. Pumpkins may now be boiled, poached, steamed or baked
Baking Method
Brush each half with olive oil. Place them with skin-side down in a baking dish.
Bake for nearly 45 minutes at 375oF, until it turns tender.
Remove it from the oven and scoop the flesh into a bowl.
Boiling Method
Boil water in a medium saucepan. Cook diced pumpkin until tender.
Drain and rinse the boiled pumpkin under cool water for about three minutes.
Use cooked pumpkin immediately or store it in a freezer as cooked chunks or in the form of a puree. Cooked pumpkin may turn brownish orange.
You may feed plain pumpkin to your baby in the form of a puree or mixed with homemade cereals or yogurt. A pumpkin weighing two pounds can be made into 28 ounces of puree.
Offer baked pumpkin as finger foods to an older baby. Rub a bit of cinnamon and butter inside the pumpkin before baking, to make it tasty.
Healthy And Delicious Pumpkin Recipes For Babies
Here are a few healthy, delicious, and easy to make pumpkin baby food recipes you need to try:
1. Simple Pumpkin Puree
You can make 28 ounces of puree from a pumpkin of two-pound weight.
You will need:
1 sugar pumpkin
Water
A pinch of cinnamon and nutmeg powder (optional)
Butter (optional)
How to:
Puree the cooked pumpkin in a blender or food processor until smooth. Serve it to your baby after sprinkling some nutmeg and cinnamon powder.
You can also add a dollop of butter for extra creaminess.
Add water, formula or breastmilk for desired consistency.
2. Apple And Pumpkin Puree
You will need:
1 sugar pumpkin
3 peeled and cored apples
Water
A pinch of cinnamon and nutmeg powder (optional)
How to:
Cut the pumpkin in half, peel and deseed it. Cut it into cubes.
Slice the apples.
Pour water in a pan, add a steamer basket and place the pumpkin cubes and apples inside. Bring the water to a boil.
Cover the pan and cook until the apple and pumpkin turn tender.
Remove the pan from heat and keep it aside to cool.
You can add a pinch of cinnamon and nutmeg powder before serving the mashed apple and pumpkin puree to the baby.
3. Apple, Pumpkin And Oatmeal Breakfast Recipe
You will need:
½ cup of applesauce
½ cup of pumpkin puree
1½ cups of cooked oatmeal
A pinch of cinnamon and nutmeg powder (optional)
How to:
Mix the applesauce and pumpkin puree. Add the oatmeal and stir well.
Make sure there are no lumps. You can blend the mix in a food processor to get a smooth consistency.
Sprinkle the nutmeg and cinnamon powder before serving.
4. Pumpkin Pancake
You will need:
1 cup of all-purpose flour
2tbsp brown sugar
2tbsp baking powder
½tbsp ginger paste
½tbsp cinnamon powder
1/8tbsp nutmeg powder
A pinch of crushed cloves
1/8tbsp salt
1 cup of milk
½ cup of canned pumpkin
½tbsp vanilla extract
1 egg
2tbsp unsweetened applesauce
Cooking spray
How to:
Mix the sugar, flour, baking powder, spices and salt in a bowl.
Mix the milk, vanilla, pumpkin, applesauce and egg in a separate bowl and then combine the contents of the two bowls and stir well.
Place a pan over medium heat and grease it with cooking spray. Pour a ladle of the mix in the pan. Spread it evenly to make a pancake.
Cook until it turns golden brown on both sides.
You can add some crushed nuts or a dollop of yogurt on top before serving.
5. Creamy Pumpkin Soup
You will need:
3 cups of cubed red pumpkins
¼ cup of chopped onions
¼ cup of fresh cream
2tbsp butter
Salt and pepper as per taste
Water
For garnish:
2tbsp chopped spring onions (optional)
How to:
Melt the butter in a pan and sauté the onions.
Add the pumpkin pieces and sauté.
Now add three cups of water and seasoning. Let the mix simmer until the pumpkins turn tender.
Turn off the heat and let the mix cool down for 15 minutes. Now transfer it to a food processor to blend.
Transfer it back to the pan. Add the cream and let the soup come to a boil.
Garnish with chopped green onions and serve.
6. Pumpkin Custard
You will need:
750g peeled and cubed pumpkin
1½ cups of milk
2 eggs
1tbsp vanilla
½tbsp allspice powder
1tbsp cinnamon powder
Water
For topping:
2tbsp brown sugar
½tbsp cinnamon powder
½tbsp allspice
How to:
Cook the pumpkin in a saucepan with water until it turns tender.
Preheat the oven to 360o
Blend the pumpkin in a food processor to a puree.
Mix the milk, eggs, vanilla, and allspice and cinnamon powder in a bowl. Stir well.
Now add the mix to the pumpkin puree and blend again.
Pour the mix into ramekins.
Add the ingredients of the topping in a bowl and mix well. Sprinkle it over the mix.
Place the ramekins in a baking dish that contains water.
Bake for 30 minutes and serve.
7. Easy Pumpkin Dip
You will need:
250g boiled and mashed red pumpkin
1tbsp roasted and powdered peanuts or mixed nuts
1tbsp finely chopped coriander
½ cup of fresh yogurt
1tbsp sugar
Salt to taste
How to:
Mix all the ingredients in a bowl. Refrigerate it for 30 minutes.
Offer it as a dip to your baby with fresh fruits and vegetables.
8. Brown Rice Pumpkin Risotto
You will need:
4tbsp olive oil
4 cloves of minced garlic
2 minced shallots
1½ cup brown rice
2½ cup chicken broth
¼tbsp nutmeg powder
¼tbsp salt
Fresh pepper powder for taste
1 cup of cooked pumpkin puree
2tbsp freshly chopped sage leaves
¼tbsp cinnamon powder
1 cup of grated cheese
How to:
Heat the oil in a pan over medium heat. Add garlic and shallots. Cook until they turn brown and soften.
Now add the brown rice and cook for about two minutes.
Add the chicken broth, nutmeg powder, salt, and pepper. Turn up the heat and let it all come to a boil. Keep stirring.
Cover the pan and reduce the heat to low. Let it simmer for about 30 to 35 minutes.
Add the pumpkin puree, sage, and cinnamon powder. Let it simmer for 10 to 15 minutes.
Remove the pan from the heat and add the cheese. Cover the pan with the lid and let it sit for about five minutes before serving.
9. Baked Pumpkin Mac N Cheese
You will need:
8oz uncooked pasta
1 cup of canned pumpkin
1 cup of cream
4tbsp cream cheese
1 cup of grated Cheddar Cheese
½ cup of grated cheese
1½tbsp pumpkin pie spice
Sea salt as per taste
Black pepper powder as per taste
1/3 cup of breadcrumbs
¼ cup of shredded Parmesan cheese
Cooking spray
Water
How to:
Boil the pasta for ten minutes. Drain the water and rinse the pasta under cool water. Keep them aside.
Preheat the oven to 400oF and grease a casserole dish.
In a pan, heat the cream and the pumpkin over medium heat. Keep cooking until the mix starts to thicken.
Reduce the heat and add the cheese. Keep stirring until the cheese melts completely.
Add a dash of pumpkin pie spice, salt, and pepper. Now add the pasta and stir well.
Pour this mix into the casserole dish. Sprinkle the breadcrumbs, some parmesan cheese on top and the remaining pumpkin pie spice.
Bake the pasta for ten minutes and serve.
10. Pumpkin And Spinach Roti
You will need:
1 cup of grated red pumpkin
1 cup of chopped spinach
1 cup of whole wheat flour
½tbsp turmeric powder
1tbsp oil
Salt to taste
Butter
How to:
Heat the oil in a pan. Add the spinach and sauté. Remove it from heat and let it cool down.
In the meanwhile, mix all the other ingredients, except butter, to knead a soft dough. Roll out the dough balls to make rotis.
Heat a flat pan and place the rolled out roti on the top of it. Add a little butter and cook the roti until it turns golden brown on both the sides.
11. Pumpkin & Pear Puree
You will need:
½ cup pumpkin puree
1 pear, peeled & cored & diced
How to:
Mash the peer and mix pumpkin puree.
12. Pumpkin, Banana & Peaches
You will need:
½ cup pumpkin puree (fresh or canned)
1 pear – peeled, cored, diced
1 peach –peeled, pitted, diced
How to:
Steam peach and pear together.
Mash them and blend in a mixture.
Add pumpkin puree to the mixture.
13. Brown Rice And Pumpkin Porridge
You will need:
½tbsp brown rice
1 cup water
120g seeded, skinned pumpkin
How to:
Wash, rinse, and soak brown rice in water for half an hour.
Steam peeled pumpkin and cook for 25 minutes.
Blend brown rice and pumpkin along with water.
Put the mixture into a pan and boil for two minutes on high flame and on simmer for more five minutes. Keep stirring.
Sieve the boiled porridge and cool it down.
Tips:
When you start introducing new foods to your baby, follow a few tips to keep your baby safe while they discover new flavors and textures:
Seek approval from a pediatrician before adding any new food to your darling's meal.
Introduce one new food at a time to check for any adverse reactions associated with that food.
Do not introduce any new food if your baby is unwell or if they are on medication.
Pumpkin is one of the good foods for babies. With a flavor similar to that of squash, pumpkin goes well with many vegetables, fruits, and meats. Try mixing pumpkin with pear, broccoli, lentils, rice, chicken, and more, if your little one is not allergic to the ingredients in your recipes.
Try out the recipes for your baby. If you have some good pumpkin recipe for babies, do share them with us.

References:
MomJunction's articles are written after analyzing the research works of expert authors and institutions. Our references consist of resources established by authorities in their respective fields. You can learn more about the authenticity of the information we present in our
editorial policy
.
2.
Beta-Carotene
; U.S. National Library of Medicine;National Centre for Biotechnology Information
The following two tabs change content below.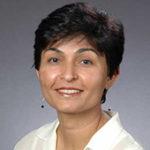 Jyoti Benjamin
(MS, RD, CSO, FAND, CD)

Jyoti Benjamin has 25 years of experience as a clinical dietitian and currently works in Seattle. She focuses on teaching people the value of good nutrition and helping them lead healthy lives by natural means. Benjamin has a masters in Foods and Nutrition, and has been a longtime member and Fellow of AND (Academy of Nutrition and Dietetics) and the...

more

Swati Patwal
Swati Patwal is a clinical nutritionist and toddler mom with over eight years of experience in diverse fields of nutrition. She started her career as a CSR project coordinator for a healthy eating and active lifestyle project catering to school children. Then she worked as a nutrition faculty and clinical nutrition coach in different organizations. Her interest in scientific writing...
more