Are you trying to introduce the goodness of pumpkin to your kids? Does she make faces whenever you try to feed her pumpkins? Do you want to try out some new recipes that will make her fall in love with pumpkins?
If you nodded along in agreement, you might want to read our post.
15 Easy Pumpkin Recipes For Kids:
1. Cinderella Pumpkin Soup In A Pumpkin:
You Need:
3 tbsp. olive oil and some more for brushing.
8 small pumpkins with the top removed and deseeded. Do not throw away the seeds.
3-4 lb halved pumpkin with strings and seeds removed. Do not throw away the seeds.
1 chopped onion
3 cloves minced garlic
6 c. chicken broth
2 tsp. minced Italian parsley
1/4th milk
2 tsp. honey or maple syrup
Water
Salt and pepper as per taste
How To:
Preheat the oven to 375 degrees.
Place the halved pumpkins in a baking dish with the cut sides facing down. Cover with water.
Place small pumpkins on a baking sheet lined with parchment paper with the cut sides facing down.
Brush the insides using olive oil.
Bake the larger pumpkins for an hour and the smaller ones for 30 minutes. Once cool, scoop out the flesh from the pumpkins.
Keep the small pumpkins to a side and reduce the oven temperature to 350.
Heat oil over medium heat and sauté garlic and onion. Add the parsley, broth and pumpkin and let it all boil. Cover and simmer on low heat for another 30 minutes.
Wash and dry the seeds. Mix them with oil, pepper and salt. Spread on a baking sheet and bake for about 30 minutes.
Puree the soup in a blender and place back in the pot. Add the honey and milk. Serve in the pumpkins and season with salt and pepper. Garnish with the seeds and parsley.
2. Creamy Pumpkin And Lentil Soup:
You Need:
2 tbsp. olive oil
2 chopped onions
2 chopped garlic cloves
100 g split lentils
800 g chopped pumpkin including seeds
1 hot vegetable stock
50 g crème Fraiche
½ pack of thyme leaves
Pinch of salt and sugar
How To:
Heat the oil and fry the onions.
Add the garlic, pumpkin, thyme and lentils. Add the stock. Cover and cook for about 25 minutes till everything turns tender.
Wash and dry the seeds. Heat 1 tbsp oil and fry seeds. Once they are toasted, add a little salt and sugar.
Blend the cooked pumpkin and add the crème Fraiche. Garnish with crème Fraiche, thyme leaves, and toasted seeds.
[ Read: Ways To Get Kids To Eat More Vegetables ]
3. Pumpkin And Chicken:
You Need:
2 chicken breasts skinless and bite-sized bites
½ cup all-purpose flour
¼thtsp salt
1 tsp poultry seasoning
1 cup panko bread crumbs
Cooking spray
¼thcup pumpkin puree
Water
How To:
Preheat oven to 400 degrees.
Mix flour, salt and poultry seasoning in one bowl.
Mix water and pumpkin puree in a second bowl.
Place the breadcrumbs in a third bowl.
Cover the chicken pieces in flour mix, coat with pumpkin puree and place in the crumbs.
Place them on a cookie sheet and bake till cooked.
4. Sausage And Pumpkin Roast:
You Need:
8 large sausages
800 g pumpkin wedge
2 chopped red onions
2 tbsp. olive oil
2 tbsp. caraway oil
300 g fresh meat gravy
How To:
Heat oven to 220 degree C.
Add everything except gravy in a non-stick roasting pan. Toss with oil and roast for about 20 minutes.
Add the gravy to the pan and place in the oven for another two minutes.
5. Pumpkin Polenta Cheese Fries:
You Need:
1 cup milk
2 cups chicken stock
1 tsp fresh thyme
1 tbsp. extra virgin olive oil
1 tsp salt
Cooking spray
1 cup yellow cornmeal
1 cup pumpkin puree
1 cup shredded Mozzarella cheese
How To:
Use wax paper to line a pan and spray with cooking spray.
Boil the milk and chicken stock. Add the oil, thyme and salt. Reduce heat and add the cornmeal. Add the cheese and pumpkin and keep stirring for about five minutes.
Pour into the lined pan and refrigerate for about four hours.
Preheat the oven to 400 degrees.
Take out the mix from the fridge and cut in long strips. Place them on the greased cookie sheet and bake for about 25 minutes.
[ Read: High Calorie Foods For Kids ]
6. Pumpkin And Chickpea Curry:
You Need:
1 kg pumpkin
1 tbsp. sunflower oil
2 chopped onions
6 cardamom pods
3 tbsp. Thai curry paste
250 ml vegetable stock
3 large stalks of lemongrass
1 tbsp. mustard seeds
400 ml coconut milk
400 g chickpeas
2 limes
Handful mint leaves
How To:
Heat oil and fry the onions, cardamom, lemongrass, mustard seeds and curry paste till fragrant.
Add pumpkin, followed by the coconut milk and stock. Let it simmer.
Add chickpeas and cook for another 10 minutes.
Squeeze the lime juice and garnish with mint leaves.
7. Roast Pumpkin With Thyme, Cream And Parmesan:
You Need:
1 ½ kg pumpkin
150 ml milk
2 tsp thyme leaves
3 crushed garlic cloves
300 ml double cream
85 g grated Parmesan
How To:
Heat oven to 150 degrees C.
Cut off pumpkin head, deseed and place on a baking tray.
Heat the milk, thyme, garlic, and cream. Pour into the pumpkin and add the cheese. Close back with the pumpkin head.
Bake for about 1 ½ hours and take out from the oven.
Increase oven heat to 400 degrees C.
Add pepper and remaining cheese in the pumpkin and bake for another 5 minutes. Add the thyme leaves.
Scoop it out into bowls and serve with cheese on top.
8. Pumpkin French Toast:
You Need:
½ cup pumpkin puree
1 tbsp. granulated sugar
3 large eggs
¾thcup unsweetened vanilla almond milk
8 slices bread
½ tsp ground nutmeg
1 tsp pumpkin pie spice
1 tsp cinnamon
2 tbsp. packed light brown sugar
3 tbsp. granulated sugar
2 tsp vanilla extract
Butter
How To:
Preheat a skillet and keep aside.
Mix the milk, eggs, pumpkin, pumpkin spice, nutmeg, cinnamon, sugars and vanilla in a bowl.
Heat butter in the skillet. Dip a slice of bread in the mix and cook in the skillet.
9. Pumpkin Pancake:
You Need:
1 cup pumpkin puree
1 ½ cups milk
1 egg
3 tbsp. brown sugar
2 cups all-purpose flour
2 tbsp. vegetable oil
½ tsp ground ginger
½ tsp salt
1 tsp ground cinnamon
1 tsp baking soda
2 tsp baking powder
1 tsp ground allspice
How To:
Mix the pumpkin, egg, milk, and oil. In a separate bowl, mix the baking powder, allspice, baking soda, cinnamon, ginger, brown sugar, salt, and flour. Add to the pumpkin mix.
Heat a frying pan on medium heat and pour the batter. Cook till both sides turn golden brown.
[ Read: Sweet Potato Recipes For Kids ]
10. Pumpkin And Sage Spaghetti:
You Need:
800 g pumpkin flesh
1 tsp golden caster sugar
100 g butter
Small bunch of sage leaves
Juice of 1 lemon
50 g grated Parmesan
350 g dried spaghetti
Water
Salt and pepper as per taste
How To:
Put pumpkin in a pan and sprinkle with salt and sugar. Add 6 tbsp. water.
Cover with a lid and cook on medium heat for about 15 minutes. Add more water if needed.
Heat sage and butter in a pan and turn off heat. Keep aside.
Boil the spaghetti in salted water, keep aside a little bit of the salted water and drain the spaghetti.
Heat back the pan of sage and butter and add lemon juice. Add the sage and butter, pumpkin, half of the Parmesan and salted water into the spaghetti. Season with salt and pepper. Sprinkle with Parmesan.
11. Roasted Pumpkin With Maple Roast:
You Need:
1 kg peeled and cut pumpkin
4 tbsp. maple flavored syrup
4 tbsp. olive oil
How To:
Preheat oven to 180 degrees C.
Use baking paper to line a tray and keep aside.
Mix the olive oil and pumpkin and place on the tray. Cook for about 30 minutes.
Take out and drizzle with maple syrup.
Place in the oven again and cook for another 20 minutes.
[ Read: Best Nutritious Foods For Kids ]
12. Baked Pumpkin With Onions:
You Need:
1 whole pumpkin
10 finely chopped sage leaves
25 g bread crumbs
25 g butter
1 tbsp. light brown sugar
50 g Gruyere
125 ml double cream
2 chopped onions
How To:
Cut off the top of the pumpkin and remove seeds.
Heat oven to 180 degrees. Heat butter and cook the onions. Add the sage and sugar. Remove from heat and add the breadcrumbs, cheese and cream. Add this inside the pumpkin and close the lid.
Wrap it in a foil and bake for about 40 minutes to 1 ½ hours. Remove foil and bake for another 30 minutes till it turns tender.
13. Simple Pumpkin Soup:
You Need:
1 peeled, deseeded and cubed pumpkin
1 peeled and chopped carrot
1 diced onion
1 peeled and diced potato
2 tbsp. olive oil
4 tbsp. chicken flavored stock powder
Water
Salt and pepper as per taste
How To:
Heat oil and fry all vegetables.
Add 2 liter boiling water in the pan and mix the stock powder. Let it boil and simmer for another 20 minutes.
Season with salt and pepper.
[ Read: Carrot Recipes For Kids ]
14. Pumpkin Yogurt:
You Need:
1 cup pumpkin puree
Vanilla yogurt
Granola
How To:
Mix the pumpkin puree and the yogurt.
Layer with some granola.
15. Pumpkin Hummus:
You Need:
2 cups pumpkin puree
2 tbsp. tahini
1 clove garlic
1 tsp olive oil
½ tsp ground cumin
Salt as per taste
How To:
Mix all the ingredients together.
Serve with toasted pita bread.
Use the 15 recipes mentioned here to add a dash of pumpkin to your kid's daily diet. Let us know which ones she liked best.

Recommended Articles:
The following two tabs change content below.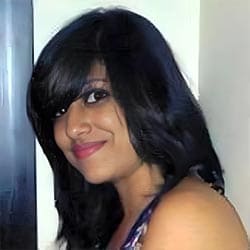 Debolina Raja
Debolina Raja came into the writing world while she was playing around with words and participating in various literary events. In the professional world, she found her writing interest in various genres such as health, wellness, parenting, relationship, and brand management. Having done a Masters degree in English literature from Delhi University, she loves reading, heading out on road trips, hibernating...
more