Parental absence can occur due to unforeseen circumstances, and the child bears the brunt of it. Absent parenting thus refers to a parent's emotional unavailability and lack of active involvement during the child's formative years. The absence of parents in a child's life deeply impacts the child both emotionally and psychologically.
Due to lack of parental support, children fall prey to mental and behavioral issues like stress, depression, and anxiety. Be sensitive and responsive towards your child and shower them with love and affection that they ably deserve. We bring here a collection of quotes about absent parents that will inspire you to become a better parent.
45 Touching And Sad Quotes About Absent Parents
Understand what your child is seeking from you by reading these heart-touching quotes about absent parents, and become the parent that your child can look up to.
Absent Father's Quotes
Fathers play a key role in the overall development of a child. Here are some fabulous quotes about absent fathers that illustrate a child's turmoil when a father is absent from their life.
"When your father is not present, believe in yourself. "- Unknown
"A father must be responsible towards his child." – Unknown
"It's a sin if you are a father, but are not around to support your children . "- Unknown
"An absent father needs to realize his child's needs before it is very late " – Unknown
" A real father is the one who raises his children well." – Unknown
" It takes someone special to be a dad." – Unknown
"Fathers have a unique and irreplaceable role in the lives of children."- George W. Bush
"When a father, absent during the day, returns home at six, his children receive only his temperament, not his teaching."- Robert Bly
"Fathers, you are the head and strength of the family unit. If you are not in place, there is a weakness in the link."- Anita R. Sneed-Carter
" I can proudly say that I did it without you, dad."- Unknown
"Father take note! Children will always remember the man who treated them with love and affection! Don't be an absent father!" – Abu Muawiyah Ismail Kamdar
" Children feel let down and becomes hopeless when parents leave them alone." -Unknown
"It is much easier to become a father than to be one."- Kent Nerburn
Absent Father Quotes From Daughter
For a daughter, her father's presence means everything. Check out these heart-wrenching quotes that highlight the absence of a father in a daughter's life.
"Even though she is old enough she still missed her daddy sometimes." – Unknown
"A dad should be a daughter's idol against which she will judge all men." – Unknown
"A father is the most special person in a daughter's life ." —Unknown
"Because my father was absent on naval duty, my mother suffered me to do as much as I pleased."- John James Audubon
" Before any man had had the chance to break my heart, my father did " – Unknown
" My dad left me one day without even saying goodbye." – Unknown
"To be in your children's memories tomorrow, you have to be in their lives today."- Barbara Johnson
"Nothing is as strong as the need for a father's protection" – Unknown
"A father is always making his baby into a little woman. And when she is a woman, he turns her back again." – Enid Bagnold
"Every woman is a princess to her father " – Unknown
"Part of my whole project from the beginning was to make an absent world present for my parents, which was India."- Jhumpa Lahiri
"By ignoring her, you are actually teaching her to live without you." – Unknown
Absent Father Quotes From Son
Father is always the first hero for a son. Explore these amazing quotes to understand how challenging it's for a son to grow up in the absence of his father.
"One thing that prevents a man from being a good father is he hasn't completed being a boy"- Iyanla Vanzant
"You cannot expect a good son from a bad father ."- Unknown
"If your children are important to you, you will always find a way. If not, you'll always find an excuse." – Unknown
"Don't forgive him. Forgive yourself for believing there is something lacking in you because he wasn't there." – Iyanla Vanzant
"I realize that taking extra effort in contacting my father means nothing to him – that's the reason we stopped talking." – Unknown
"Real dads are supportive " – Unknown
"It is a wise father that knows his own child."- William Shakespeare
" Before it's too late, an absent father should realize the needs of his child" – Unknown
"The absent are never without fault, nor the present without excuse."- Benjamin Franklin
"My father gave me the greatest gift anyone could give another person, he believed in me." – Jim Valvano
Absent Mother Quotes
A mother nurtures the child from the day they are born, but her absence is extremely difficult to take. Here are some absent mom quotes that will highlight the importance of mothers in a child's life.
"A father may turn his back on his child, but a mother's love endures through all."- Washington Irving
"A true Mother holds her child's hearts forever" – Unknown
"Your mother is in the habit of offering more love than you can carry. Your father is absent. You are a war the border between two countries the collateral damage the paradox that joins the two but also splits them apart." –Rupi Kaur
"Your presence doesn't matter if your absence doesn't have any impact."– Unknown
"I don't want to be an absent mother. Otherwise, why have children?" – Indira Varma
"The absent are never without fault, nor the present without excuse." – Benjamin Franklin
"There is something absent in me, I thought. Something incomplete. Even my mother couldn't describe me. There was something empty in me that in other people was full." – Julie Schumacher
"To feel that you aren't important to your mother leaves a hole. Most often it is felt as a hole in the heart. It's the hole where Mother was supposed to be."- Jasmin Lee Cori
"Emotional damage is never easy to measure, but mothers who are alive but psychically absent impose filial burdens which knot their children's feelings in a way biologic orphans are spared." – Eileen Simpson
"You make sacrifices for your children so they can enjoy the life they deserve." – Unknown
The role of parents is vitally important in a child's life. When a child is treated with parental love and care, it helps them to prosper in life. We hope our collection of absent parents quotes can whisk the best parent out of you and make the bond with your child stronger, closer, and healthier.
The following two tabs change content below.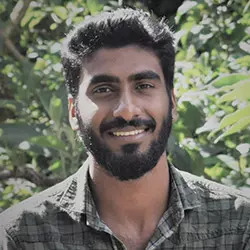 Akshay Nair
Akshay is an associate editor and former journalist with over three years of experience. A post graduate in Mass Communication and Journalism, he has strong professional and academic background in the field of content writing and editing. Akshay interned and worked with various newspapers and the Public Relations Department of the University of Calicut. At MomJunction, he ensures the articles...
more