Are your looking forward to celebrating Raksha Bandhan with the kids? Do you want to organize some fun activities this Raksha Bandhan for kids to make the festival even more memorable? If you nodded along in festive fervor, then maybe it's time you read our post below.
Raksha Bandhan is an Indian festival epitomizing brotherly and sisterly love and respect. Every sister ties a Rakhi, the sacred thread of love, around the wrist of her brother and prays for his happiness and well-being. The brother in turn promises to protect his sister and delights her with a gift, sweets, money, and clothing. Kids love to celebrate, and we have some brilliant activities for them to celebrate the occasion of Raksha Bandhan.
Raksha Bandhan For Kids – 6 Interesting Activities And Gifts:
1. DIY Rakhi:
You Will Need:
Beads and other decorative items as per your choice
How To:
Cut out paper with the help of scissors in the shape of the design of your desired rakhi, such as Swatik, Om, or any other design.
Cut out the foam in the shape of your paper cut out.
Stick the paper on the foam using the glue
Deck up your rakhi design on the paper with the help of colors, feathers, beads, and other decorative items.
Stick the paper-and-foam rakhi design in the middle of the thread and the rakhi is ready
2. DIY Greeting Card:
You Will Need:
Colorful or white chart paper
Paper cut outs from magazines
How To:
Cut the large chart paper in the desired shape for greeting card with the help of scissors. Fold it in half to make it appear a greeting.
Inside the greeting card, write a message to your sibling or cousin using the sketch pens.
Decorate the greeting card inside and outside with the help of colors, beads, sequins, or paper cut out of necessary designs. Another raksha bandhan activities for kids they will love to do.
[ Read: Friendship Day Gifts & Card Ideas For Kids ]
3. Organize 'Rakhi Thali Decoration' Competition:
You Will Need:
Turmeric powder as 'Haldi.'
Red colored powder as 'Kum Kum' powder
How To:
Gather all your siblings, cousins, and friends. Give each kid an empty plate and a packet containing rice, fresh flowers, dry fruits, sweets, Haldi, and 'Kum Kum' powder.
Give the kids a time limit, like two minutes, and tell all kids to decorate the plate as pooja thali from the materials present in the packet.
The kid who decorates the thali creatively and finishes first is the winner.
4. Enjoy Watching Children's Movies:
You Will Need:
Get a great collection of children's movies, puppet shows, or animated movies' collection on DVDs or pen drive.
How To:
Get all kids to sit in a big room.
Play some children's movies, puppet show, or animated movies that kids enjoy watching.
This way you can create the fun moments on raksha bandhan for children.
5. Play Interesting Interactive Fun Games:
You Will Need:
How To:
Get all kids to sit in a circle and give each one of them a sheet of paper and a pen or pencil.
Tell them to draw funny images of each other, write a story or poem for each other, or pen down favorite books or movies of each other. You can also tell kids to write the best qualities of each other which will motivate them.
Exchange the paper sheets and let them enjoy reading them.
[ Read: Fun & Interesting Activities For Kids ]
6. Encourage Kids To Participate In Guess Who:
Playing 'Guess Who' will help kids bond with their siblings and cousins more nicely.
You Will Need:
How To:
Gather old photographs of the time when kids and their siblings and cousins were babies.
Get all old photos of kids and their cousins and make a chart that displays photos of each kid under tags 'now' and 'then'. Give each chart a funny caption.
Call kids and show them each chart one-by-one. Ask them to identify the baby in the chart.
Did you encourage your kids to perform any fun activity to celebrate Raksha Bandhan? Did you choose any from the list above? Or did you do something entirely new? Share your memorable experiences with other moms about any other raksha bandhan activities for children. Leave a comment below.
Recommended Articles:
The following two tabs change content below.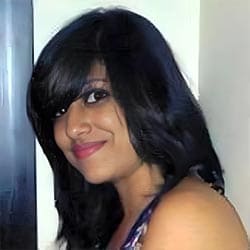 Debolina Raja
Debolina Raja came into the writing world while she was playing around with words and participating in various literary events. In the professional world, she found her writing interest in various genres such as health, wellness, parenting, relationship, and brand management. Having done a Masters degree in English literature from Delhi University, she loves reading, heading out on road trips, hibernating...
more