Reading to babies is an ideal way to introduce them to language. Although your infant may not understand the words, they may recognize the sounds of words as they listen to you.
When parents or caregivers regularly read aloud age-appropriate books, it could help the baby obtain multiple benefits from the activity. It may also lay a good foundation for your little one's language, vocabulary, and communication skills development.
Read on to know what to read to a baby based on their age and the benefits of reading to babies.
When To Start Reading To A Baby?
You may read to a baby as young as two months old (1). If you sense your baby does not pay much attention to reading, you may wait until they are four months old (2). Most four-month-olds may respond to parents reading playfully from a children's book. The more words and language your baby hears, the more it will benefit them in the long run.
Benefits Of Reading To Babies
Regular reading to a baby may benefit the following qualities and aspects of their growth and development.
Language and vocabulary skills: According to experts, babies who listen to at least five books a day will hear about 1.4 million more words than other babies by kindergarten (3). Even reading one book a day could introduce the baby to a significant number of words and sounds. Babies are believed to rehearse sounds of words in their minds even before they utter their first words. Thus, a baby who has been exposed to language early could have an easier time pronouncing words, learning their meanings, and using them in sentences for communication.
Parent-baby bonding: Sitting with your baby for some reading time is a great way to bond with them. It is a moment when your entire attention is focused on the baby. The baby is free from other distractions and has their undivided attention to what you are saying. This nurtures the parent-baby bond, strengthening the relationship in the long run (4).
Emotional development: Babies pay close attention to your expressions and enunciations when you read to them. It may make them better at understanding the tones of voices and the underlying emotions behind them.
Social and cognitive development: Reading with parents, siblings, or peers could positively affect the baby's social development skills (5). The baby will also attempt to repeat the words you make, point and name pictures in a book, and copy sounds. These improve cognitive development, affecting other developmental milestones of the baby's life (6). Listening to new words frequently could also improve a baby's memory and recall.
Preparation for school: Regular reading to a baby could improve their phonemic awareness, which is the ability to listen, identity, and recreate sounds of specific words (7). This skill, combined with potentially better vocabulary, may make it easier for the baby to understand language and other concepts once they start school.
Reading To Your Baby At Different Ages
Reading the right books at different ages could help you get the most out of the reading to a baby. Here is what you may read to your baby at different ages and stages of their development (2) (6).
1. Two to six months
Chunky books, soft fabric books, and vinyl bath books are great for babies at this age. Although your baby may seem too young to understand what you are reading, what matters at this age is your company and dedicated attention to them.
Babies in this age group often express their feelings by smiling, cooing, kicking, and laughing (1). Your baby may react using these emotions when you read to them. It is normal for babies to want to hold the book or chew on them. If you feel that your baby is looking elsewhere or seems to lose patience after some time, it may be a good idea to take a break or read to them the next day.
2. Six to twelve months
It is recommended you read books with large, colorful, and attractive illustrations. Since babies in this age group hold and grasp everything in sight, board books are ideal for them.
Your baby may enjoy exploring the books by themselves — touching them, opening and closing them, turning the pages, and looking at the images. Repeated, regular reading of books could enable your baby to pick out their favorite book. The little one may also begin to recognize stories and illustrations of specific characters. Some infants may also begin to recognize the sounds of specific words.
What To Read To Babies?
The best baby books for children under one year usually have the following features (7).
Attractive and simple images
Bright colors
Illustrations of shapes and animals
Large letters in an attractive font
Repetitive pictures
Illustrations of familiar objects, such as toys
Easy-to-turn pages with different textures
Younger babies are more likely to be enticed to your voice and its rhythm than the book itself. Therefore, you may pick books with rhymes, short poems, or songs that have a rhythm to them.
Tips To Make Reading Fun And Effective
You may make reading a fun and useful experience for your baby through the following ways (4) (8).
Make reading a routine: Pick a time each day and read with the baby. It will establish a routine. It is okay if the baby does not seem interested initially. The reading session could be a few minutes long but should be observed daily.
Choose the right books: Pick books that are relevant for the baby's age. For instance, you could pick books with more emphasis on the story for older babies. Choose books that focus on illustrations and rhyming words or sentences for babies who are introduced to reading.
Read with emotion: Modulate your voice and enunciate words wherever possible to stress the associated emotions or sound-related attributes of a word. Young infants are more likely to focus on words and their sounds rather than the book itself. Reading with emotion could help indicate that book-reading is a meaningful activity, just like playing with toys or strolling.
Allow your baby to lead: Do not stop the baby if they interrupt you to babble and repeat the sound you made. Encourage them to repeat it with you. Older babies could be asked simple questions related to the words they hear. It is a great way to stimulate their thinking process, helping their overall cognitive development.
Maintain variety: Read different books to sustain the baby's interest. Several libraries and local community groups let you borrow books for babies. You may also consider a subscription service where you could receive new books each week or month. Maintaining a variety of books could prevent reading monotonous.
Reading to babies from an early age can help them develop cognitive, social, and language skills faster. Initially, a baby responds to the rhythm, emotion, and tone of your voice and gradually starts understanding stories as they grow. Choose age-appropriate books with various textures and attractive illustrations to involve your baby while reading. When followed as a routine, reading can help you bond better with your baby while also being a huge benefit for their future.
Key Pointers
You may start reading when your baby is as young as two months.
Reading improves your little one's language skills, aids their socio-cognitive development, and strengthens parent-baby bonding.
Make reading to your child a routine, select the right books with different genres, and more importantly, read with emotion.
Pick books with attractive images, easy-to-turn pages, bright colors, and more features to keep the baby engaged in reading.
References:
MomJunction's articles are written after analyzing the research works of expert authors and institutions. Our references consist of resources established by authorities in their respective fields. You can learn more about the authenticity of the information we present in our
editorial policy
.
The following two tabs change content below.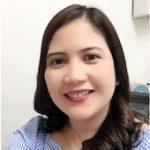 Maria Carmela Villania-Mamauag
(MD, DPPS)

Maria Carmela Villania-Mamauag is a board certified diplomate of the Philippine Pediatric Society with a degree of Doctor of Medicine from Our Lady of Fatima University, Valenzuela City and a Bachelor in Science in Psychology from Saint Louis University, Baguio City which was augmented by a year of Bachelor in Science in Family Life and Child development at the University...

more

Bharathi V
Bharathi is a content developer and writer with over 20 years of experience in creating original content for e-books, articles, websites, blogs, ads, brochures, company profiles, speeches, business presentations, instructional design and more. She has also edited financial papers and books. She writes kids' education-based articles for MomJunction. Bharathi is associated with The Hindu group of publications in their STEP program,...
more