Has your child turned into Miss Picky overnight? Is she now refusing to eat foods that used to be her favorites? Mothers often complain about reduced appetite in their children. However, it is common among kids aged between two and six years as their appetite fluctuates in accordance with their age, energy levels, etc.
But if the loss of appetite is accompanied by weight loss, then you must consult a pediatrician to identify the cause and correct it. MonJunction tells you about the nine common causes of loss of appetite in children, tips to prevent it and supplements to build it back.
Reasons For Loss Of Appetite In Children:
Here are nine common reasons why children lose their appetite:
1. Slow growth rate:
Changes in growth can cause an appetite slump in children. During the first year, children grow rapidly. But after that, the growth slows down, and they may eat less food. During this period, a decline in appetite is perfectly normal.
2. Sickness:
Illness can often result in a significant loss of appetite in children. If your child is suffering from a sore throat, stomach flu, diarrhea, headache, fever or other symptoms, then she may eat lesser than what she normally does. Thankfully, most children regain their appetite when they get better.
[ Read: Diarrhea In Children ]
3. Stress:
Stress can have many negative effects, including loss of appetite, on young children. If you find that your child is losing interest in eating or having a hard time sleeping, then she may be suffering from stress. To address your child's poor appetite, you need to identify the cause of her stress and alleviate it. Some common causes of stress during childhood are:
Family issues like a death in the family, death of a pet or the birth of a sibling
Inability to cope with academic pressure and the impractical expectations of parents
4. Depression:
Depression can be another reason for a child's loss of appetite. Most parents mistake depression for sadness. But sadness and depression are not the same. Feelings of sadness go away with the passage of time, but depression does not. Depression not only makes the child sad but also interferes with her normal life.
If your child shows a lack of interest in activities that she previously enjoyed performing, then chances are that she may be suffering from depression. A change in eating habits is a strong indicator of depression. You may need to seek medical care to help your child come out of depression.
5. Anorexia Nervosa:
Sometimes, in a bid to ape their screen idols, children develop a psychological aversion to eating. They try to go without eating for as long as possible. Even when they eat, they choose low-fat foods and later feel guilty about eating them. If your child is avoiding food or exercising more than she should, while losing weight drastically, she may be suffering from Anorexia Nervosa. An eating disorder specialist can tell you how to help your anorexic child regain a healthy appetite (1).
6. Medications:
If the child has been on antibiotics recently, her appetite could go down. A loss of appetite in a child is a common side effect of antibiotics and several other medicines (2).
7. Anemia:
Anemia is another possible cause of the decline in a child's appetite (3). Children suffering from anemia seem weaker, tired and irritable than others. If left untreated, anemia can interfere with your child's development and school performance. Get a blood test done if you suspect anemia in your child.
8. Intestinal Worms:
Intestinal worms can cause loss of appetite in kids. Worms enter into the kid's digestive system and live there as parasites, causing intestinal bleeding, loss of appetite, dysentery, etc.
9. Constipation:
Irregular bowel movements in children can lead to constipation. A loss of appetite in children is a classic symptom of constipation (3).
Loss of appetite is not a cause for concern because it is preventable with some care and extra attention.
[ Read: Anemia In Children ]
Tips To Prevent A Loss Of Appetite In Children:
Here are some tips to prevent a loss of appetite in children:
Make the meals look interesting and a visual treat for your kids. You can present healthy meals in a delicious avatar.
Do not argue with or scold the children during the mealtime.
Adjust the meal schedules so that you serve food only when your child is hungry.
Encourage your child to make healthy food choices.
Allow your child to snack between meals.
Serve small portions at regular intervals.
Encourage your child to be physically active.
Do not force your child to eat if she is not hungry. Also, demanding that she finishes the food on her plate is a bad idea.
In addition to these measures, you may also try a few ways to improve appetite in your kids.
How To Increase Your Child's Appetite
Here are some natural ways to improve your child's appetite. We have also listed a few supplements that you can use.
Children like to snack. But these snacks should be as good as meals. Make smart food choices. For instance, give the child roasted peanuts instead of crisps and sandwich or baked veggies instead of cookies.
Peanut is known for its appetite boosting and protein building qualities. Add more peanut-based foods to your child's diet.
For most children having loss of appetite, the sight of milk can be repulsive. If the child refuses to drink milk, add milk supplements in her meal in the form of cottage cheese, yogurt, cream, and curd. You could also use non-dairy milk if she likes them.
Physical activity is important to have a good appetite. Riding a bike, or skateboard, or engaging in some sport is an excellent way of making your child physically active.
If your child has a reduced appetite, offer smaller bites of food until she starts eating properly on her own. Smaller quantities of food increase metabolism and in turn, increase appetite.
Make an inventory of the nutritious foods your child likes to eat and tailor the meals to suit her tastes. When your kid sees her favorite food on the plate, she is more likely to eat.
Choose calorie dense foods to increase weight.
Make your kid drink water 30 minutes before mealtime.
You can also keep in mind these cooking tips to build your child's appetite.
Some appetite stimulants can work wonders. Herbs and seasoning can make a difference. You may saute herbs and spices in olive oil before mixing them to a meal for added flavor.
Lemon juice, ginger, and vinegar stimulate gastric secretions and one's appetite.
Mix greens and several other veggies to bring about a variety of colors in your kid's meal.
Make her a smoothie with strawberries, honey, banana, ice and Greek yogurt.
[ Read: Healthy Meals For Kids ]
Appetite Stimulants For Kids
There are several natural ways to increase your child's appetite. But sometimes you may need to use appetite stimulants to ensure that the kid eats as much as she should. Though these appetite stimulant drugs are available over-the-counter, you should talk to a doctor before giving them to your child.
1. Pediakid Appetite-Weight Gain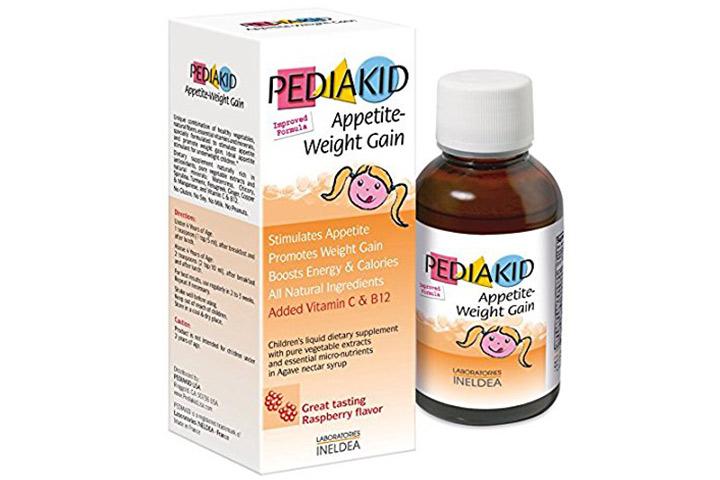 Ingredients: Amount per 2tsp (10ml): Acacia senegal, spirulina dry seaweed, turmeric root extract, fenugreek seeds extract, chicory root extract, watercress leaves extract.
Nutritional values: Amount per 2tsp (10ml):Vitamin C 6mg, vitamin B12 0.188mcg, manganese 150mcg, copper 140mcg
What it has: Pediakid is rich in natural vegetables and produce fibers but does not contain gluten, egg, milk, and nuts. It has sufficient amounts of Vitamins C and B12.
Buy it here.
2. Duocal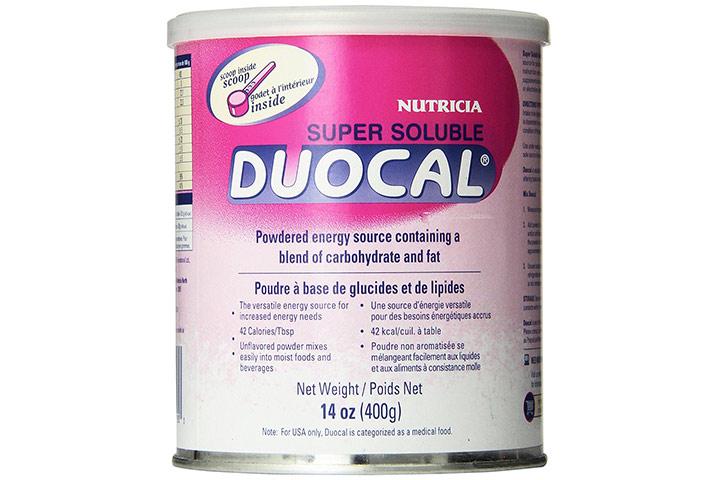 Ingredients: Hydrolyzed cornstarch, blend of refined vegetable oils (corn, coconut), medium chain triglycerides (fractionated coconut oil, palm kernel oil), mono and diglycerides, diacetyl tartaric acid esters of monoglycerides.
Nutritional value: Per 100g minerals such as sodium (<20g), potassium (<5g), chloride (<20g), calcium (<5g), phosphorus (<5g)
What it has: It is a powdered energy source containing a blend of carbohydrates and fat for children, who have lack of appetite and growth.
Buy it here.
3. Boost Appetite Vitamin Friends 36 Gummies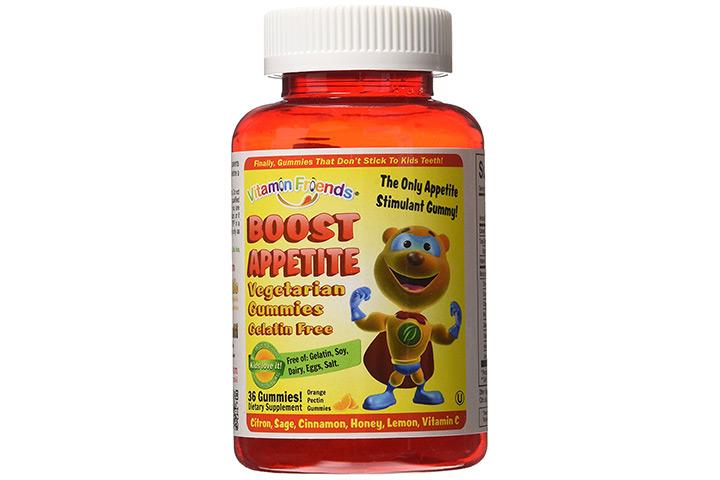 Ingredients: Citron Medica, cinnamon, clary sage, mint, zaatar, origanum, honey, lemon.
Nutritional Value: Serving size: 1 gummy
Amount per serving: Calories 19, Carbohydrates 5g, Sugars 4g, Vitamin C 144 mg
What it has: This is the one of the few appetite stimulating gummies with no gelatin, dairy, eggs, soy, and salt. It is available in orange flavor.
Buy it here.
4. Komilon Appetite Supplement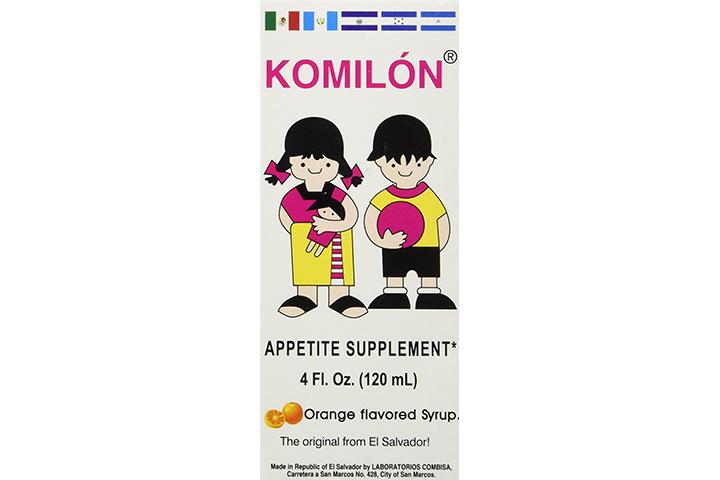 Ingredients: purified water, sorbitol, propylene glycol, xanthan gum, sodium saccharin, methylparaben, propylparaben, and sodium benzoate(preservatives).
Nutritional Value: Serving size 1 teaspoon
Amount per serving: Vitamin C 20.00mg, Thiamin 1.36mg, Riboflavin 1.36mg, Niacin 6.26 mg, Vitamin B6 1.36mg, Vitamin B12 1.24 mg
What it has: Komilon dietary supplement has Vitamin C which aids in overall growth and development of body tissues, whereas Vitamin B12 triggers the activity of essential enzymes in the body.
Buy it here
5. Emergen-C Kidz Dietary Supplement Drink Mix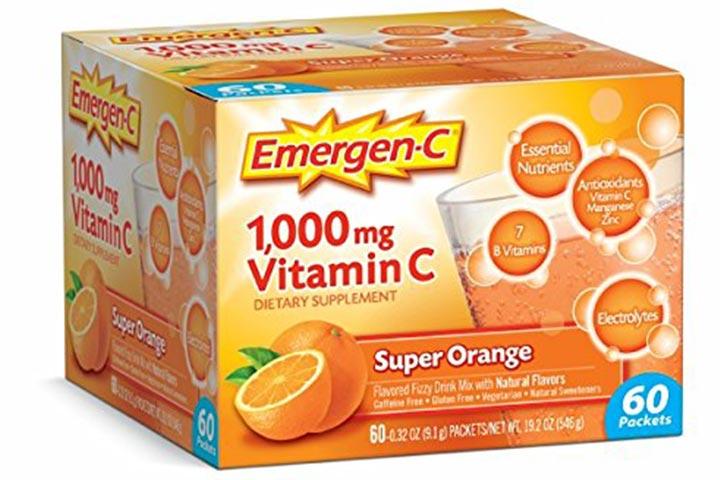 Ingredients: Fructose, citric acid, maltodextrin, malic acid
Nutritional value: Vitamin C, riboflavin, vitamin B6, vitamin B12, thiamine (vitamin B1), niacin (vitamin B3, folic acid, pantothenic acid (vitamin B5)
What it has: It has 1,000mg of vitamin C, plus other antioxidants. It has no caffeine and replaces vital electrolytes lost through sweat.
Buy it here.
You can also try tonics such as Kid's Care syrup to improve overall health, digestive system, and appetite.
Disclaimer: MomJunction may earn commission when products are purchased through affiliate links given in the article. However, this partnership does not influence the editorial content featuring in our list.
Remember, it is common for children to lose their appetite, so don't be alarmed every time it happens. If your child is healthy, happy and can sleep well, then there is no need to worry. But a prolonged loss of appetite needs medical attention. So, keep an eye on your child's eating habits.
Do you have any tips on how to deal with a poor appetite? Share your experience and suggestions in the comments section.
Recommended Articles:
Comments are moderated by MomJunction editorial team to remove any personal, abusive, promotional, provocative or irrelevant observations. We may also remove the hyperlinks within comments.
The following two tabs change content below.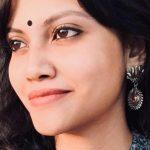 Latest posts by Sudipta Jana (see all)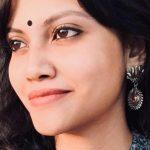 MA English Pursuing Child Nutrition and Cooking from Stanford UniversitySudipta is an English Major from the University of Hyderabad. Has considerable medical research writing experience, but also enjoys creative writing and the arts. Her writings aim to make highly scientific/ health material easy to understand for a common reader.She is also a National Novel Writing Month awardee. Sudipta loves to hit the roads to find stories and motivation to fill up her canvases and the pages of her diary.