Who doesn't love receiving gifts? A gift becomes even more special when you receive it on someone else's birthday. Kids love receiving return gifts. Give them an exciting return gift, and they will be jumping with joy.
If you are planning your baby's first birthday party and want some cool ideas for return gifts, you have come to the right place. This MomJunction post will give you ideas and suggestions for selecting the best return gift ideas for 1st birthday party.
15 Best Return Gifts For Your Baby's 1st Birthday Party

Playing with clay is fun. Kids can create anything they want and make multiple storylines out of this dough. It promotes imagination and creativity in kids. This gift is suitable for kids aged two years and above.
Features:
Single pack contains 15 cans of modeling compound
Made of child-safe material
Each packet comes with a gift tag

Looking for a funky return gift? Have a look at this set of various accessories that kids would love to own. This set contains 12 pairs of sunglasses, 12 emoji wristbands, and 12 whistles. It is suitable for kids aged five years and above.
Features:
Sunglasses come with smoked lens
Bracelets are made from long-lasting silicone material
Whistles are designed for use as keychains or regular whistles
Comes with a pouch to pack all accessories together to gift kids

When you have kids of all ages attending your baby's party, selecting one single return gift can become difficult. So, why not give a bouquet of small items like this set of toys that all kids can enjoy. It is suitable for kids aged three years and above.
Features:
Set contains a total of 152 toy pieces
Comes with 18 different kinds of gift items
Variety in items allows you to customize gifts
Meets the American toy safety standards

This huge goodie bag containing 120 pieces of gift items makes an ideal party favor for those who are looking to gift their guests something different. This set is suitable for kids aged three years and above.
Features:
Comes with an impressive variety of items such as cars, water guns, balls, and rings
Items come housed in a box to avoid damage during transit
All items are made of safe, non-toxic material

When you have a lot of little kids in your guest list who love playing with tiny vehicles, you can get them this pull-back truck toy set as a return gift. This 12-piece set contains all kinds of construction trucks and is suitable for kids aged three years and above.
Features:
Lightweight and sturdy build to withstand frequent collisions
Most suited for role plays
Encourages kids to use their imagination

Soap bubbles may create a lot of mess, but they are super-fun. These mini bubble wands come in colorful tubes filled with soapy water to create big bubbles. These toys are suitable for kids aged three years and above.
Features:
Soapy water is made from non-toxic, odorless soap solution
Safe for kids to use
Available in various colors

Containing 12 different types of toys and balloons, this 120-piece gift set makes one gigantic party gift. These toys are inexpensive and of high quality.
Features:
Contains water guns, stampers, whistles, chuzzle balls, and so on
All items are certified child safe

Airplanes never fail to fascinate young minds. Children love to play with their own mini planes. So, why not gift them colorful planes of their own? These airplane gliders are suitable for kids aged three years and above.
Features:
Package contains 72 colorful airplanes
Made of foam, these planes are safe for kids to use
Available in a wide variety of designs and colors

Looking for an interesting gift? How about these glow-in-the-dark rings? This package comes with 36 different light-up rings that are designed for kids aged three years and above.
Features:
Made of thermoplastic rubber
Rings are durable and flexible to fit anyone
Rings start blinking lights at the touch of a button
Rings come in nine different colors and animal shapes

Regular bracelets seem too boring when kids have the option of these cool glowing bracelets. This set contains 24 light-up bracelets that are suitable for children aged three years and above.
Features:
Each bracelet holds a spinner in the center that helps relieve stress and anxiety
Spinner flashes red, green, and blue lights in three modes
Double buckle design ensures a secure fit for tiny wrists

These cute cardboard boxes are ideal for packing customized gifts. When you have a few guests, you can give them the same boxes but pack different stuff inside so each one gets something special from your side.
Features:
Jungle-themed empty cardboard boxes can be filled with any goodies of your choice
Perfect for return gifts for a jungle-themed party

When you have some special kids attending your child's party, you can arrange for some extra-special gifts for them. This packet of 12 items is suitable for kids aged five years and above.
Features:
Set contains balls that help reduce stress and anxiety
These balls also help strengthen focus and attention
Useful for developing a sharp brain

Kids love to make noise. Gifting them these cymbals could help bring some rhythm to the noise. These colorful cymbals come with plastic handles for convenient usage and are suitable for kids aged three years and above.
Features:
Ideal for entertaining young kids
Helps develop a sense of rhythm in kids
Available in various bright colors

How about gifting your guests a building set? Each block set comes with an instructions manual to help kids build their respective animals. The set is suitable for kids aged six years and above.
Features:
Set includes 12 animal building block toys packaged in their respective boxes
Comes in different shapes and colors
Helps improve imagination

If your party guests are older kids, this pair of binoculars might excite them. This set comes with 12 pairs of binoculars designed for children aged five years and above.
Features:
Made of durable, non-toxic plastic
Available in three vibrant colors
Encourages kids to explore their surroundings
Simple Tips For Selecting The Best Return Gifts For A Baby's First Birthday Party
Not all of the kids on your guest list would be of the same age. Thus, it is best to select return gifts based on the average age group of the children invited for the party.
If you have a themed-party planned, then opt for gifts that go with the party theme.
If you want your guests to receive the same gifts but still be unique, you can buy the same item in several colors.
Do not give toys that can become choking hazards for your young guests. Any gift that is likely to cause allergy or injury is also best avoided.
Lastly, buy gifts that suit your budget.
These are our unique return gifts ideas for 1st birthday party. Which of these would you consider buying? Do let us know your answer in the comments section below.

Recommended Articles:
The following two tabs change content below.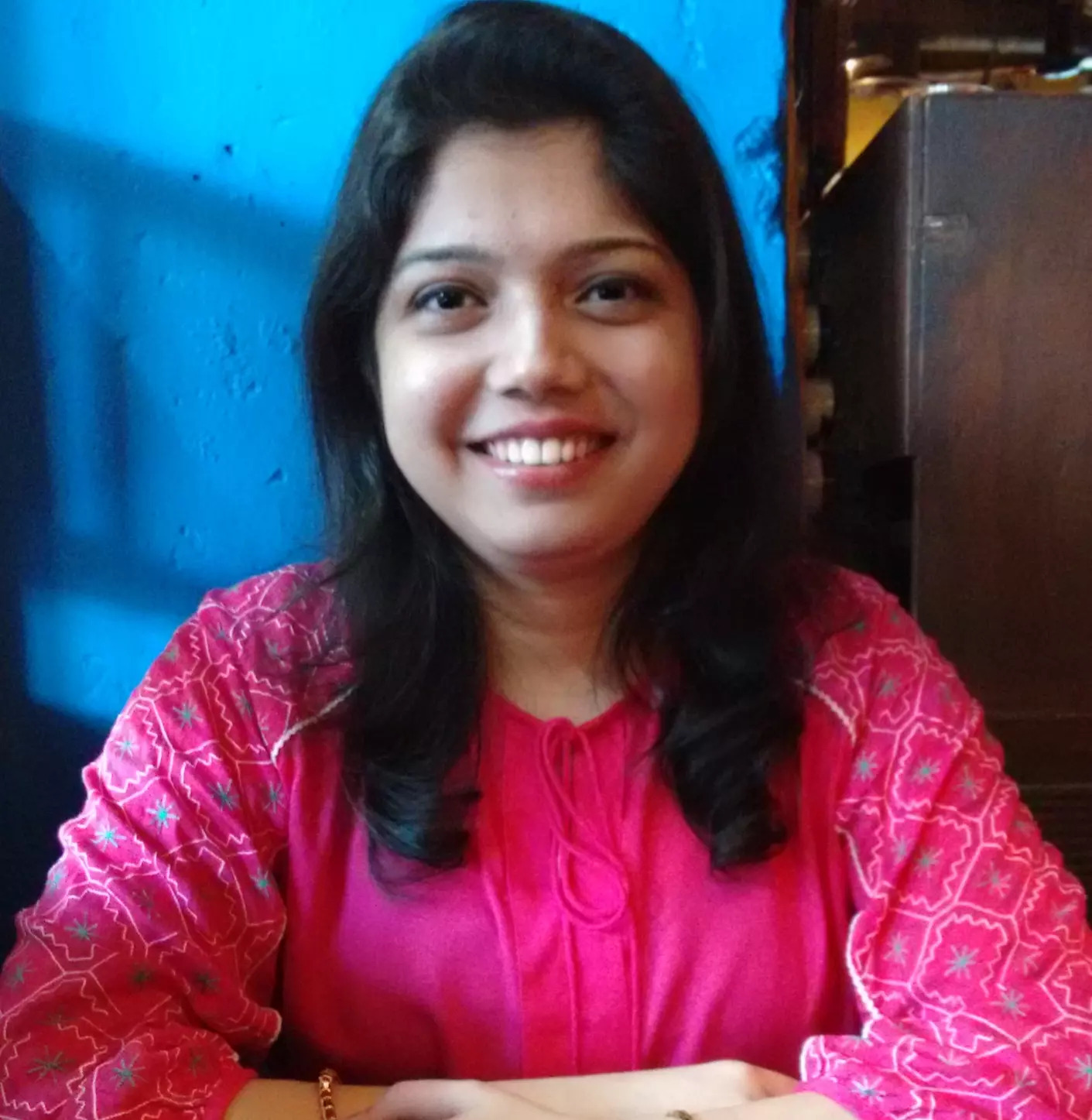 Ratika Pai
Ratika has experience writing in various fields including finance, education, lifestyle, and entertainment. After her masters degree in Commerce, she acquired a PG Diploma in Communication and Journalism from Mumbai University. She is inquisitive about human relationships and likes to study people and how they manage their relationships, during her freetime. At MomJunction, Ratika writes insightful and informative articles on...
more